SpacePath Communications—Charting Success into New Markets
By Colin Bolton, Director Business Development, SpacePath Communications
Just four short years ago, the co-founders of SpacePath Communications ('Spacepath') believed that, with their 60 years of combined engineering expertise and experience in satellite amplifier design, plus a rigid focus on customer-led service, they could become a credible alternative within the North American SATCOM supply chain.

With 2017 marking another successful year of operations, the UK-based company now supplies their products to more than 30 countries and, through the firm's service partner network, SpacePath supports customers around the world.
Originally formed as the result of the acquisition of the high power amplifier range from e2v Technologies, a decision that immediately provided the company with a wide, international customer base, SpacePath was propelled onto the world stage. Today, the business provides an ever expanding range of RF high power amplifiers (HPA), redundant system controllers and sub-systems to a global market. The company's amplifiers cover C- to Ka-band frequencies with power outputs ranging from a few watts, based on solid state designs, to higher power solutions that use high-efficiency, multi-stage traveling wave tubes (TWTA) packaged in compact, efficient designs.
After establishing their international credentials within the broadcast market, SpacePath has continually upgraded its product designs to further enhance amplifier performance. Covering broadcast DSNG, fixed teleport and on-the-move applications, all product development has been firmly driven by the needs of their customers. Indeed, one of the company's core strengths is the means to channel investment into R&D by shaping product strategies around customer-driven requirements, especially for new or emerging market applications. When coupled with industry-leading levels of service and support, the unrivaled combination has positioned the company as a provider of choice among many system vendors.
One-Stop-Shop
While SpacePath's HPAs cover all mission-critical segments, the continual expansion of the company's product portfolio has remained of paramount importance. With innovation viewed as the engine driving overall performance, SpacePath's significant R&D investments into new amplifier design has been supplemented by the transfer of powerful technology.
The acquisition earlier this year of Silicon Valley-based Tango Wave significantly expanded SpacePath's portfolio of TWTA and sub-system designs and has enabled the company to offer a line of new TWTAs that possess significant size and weight advantages over comparable products. These TWTAs are all designed for operation in thermally demanding environments and applications that require robust design integrity.
New products available through the Tango Wave acquisition include 2,150W Ku-band and redundant, power combined 2,150W DBS systems, which are ideal replacements for legacy klystron amplifier technology. Other new products will include Ka-band amplifiers with power levels up to 550W.
Consolidating SpacePath's position as a dedicated European manufacturer of HPAs, 2017 also marked the company's collaboration with California-based Datum Systems Inc., a company that manufactures satellite communications ground equipment and specializes in high performance and bandwidth-efficient satellite modems.
With SpacePath now providing distribution and technical support for the modems across EMEA, and also the capability to configure, upgrade and support the devices, the company has created a convenient one-stop-shop for customers, as modems are often acquired in tandem with RF amplifiers. This latest partnership is an ideal fit for SpacePath's SATCOM business.
Taken together with the new products and capabilities acquired from Tango Wave, SpacePath can now provide the widest array of indoor and outdoor amplifier and subsystem designs, covering all main frequencies and power outputs.
Global Presence, Regional Insights and Local Support
Supporting the company's ambitions to deliver market-driven customer support and build a deeper understanding of customer requirements, SpacePath continues to reach out to new territories. This international focus is reinforced by the firm's participation at all main international satellite events and trade shows.
As in previous years, the company's event calendar typically includes key trade shows, such as Satellite, CabSat, NAB, CommunicaAsia, IBC and AfricaCom. While attendance helps to understand the many technologies and trends driving the industry, these events also underpin SpacePath's close connection to customers and system vendors, where relationships are formed and discussions held to gain invaluable insights into any regional requirements. The detailed feedback gained at each event frequently drives new product development programs, such as the company's early focus on Q- and V-band uplink applications.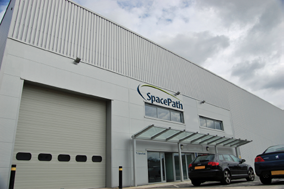 SpacePath's attention to customer-led system functionality, performance and service requirements also led the company to design its STR series of indoor TWTAs that use touch-screen technology for monitoring and controlling the amplifier. Keenly aware of the extra convenience provided by an easy-to-use visual interface, the company's amplifier design displays everything from power output and temperature to graphic displays of parameter trend analysis and event logging.
Countering Disruption
Looking across the SATCOM landscape, perhaps the biggest market disruption in recent years has occurred within the DSNG broadcast market, where the use of satellites is being eroded by fiber link networks and 4G bonded internet services. This trend is being partially mitigated by broadcasters that are using satellite uplinks, which are ready to take over transmission duties if fiber is broken, or if contention issues arise on the mobile network. Disruptions such as these inevitably drive innovation.
SpacePath has continued to diversify their product portfolio, spanning different frequencies, power outputs and technologies. In addition to sub-systems and controllers, the company has rolled out new solutions for indoor and outdoor TWTAs and solid state power amplifiers (SSPA).
With SSPAs becoming more efficient and more powerful, SpacePath has firmly embraced solid state device technology, using both gallium nitride (GaN) and gallium arsenide (GaAs) semi-conductor material. As with most amplifiers, given the diverse frequency and power requirements, there isn't a "one-size-fits-all" approach.
However, the strong LEO and MEO-based satellite constellation segment requires the company to view SSPAs as an increasingly important technology for small, lightweight power solutions.
Another trend addressed by SpacePath's R&D team is the development of amplifiers able to support new uplink frequencies for the next generation of satellites. These satellites may have Q- and V-band transponders, which will require new high power supply designs that are able to drive TWTAs that operate at significantly higher voltages, all the while incorporating sophisticated protection circuitry to safeguard the huge investment these amplifiers represent. The High Throughput Satellites (HTS) segment will also increasingly provide the company with opportunities for both their low and high powered Ka-band devices.
As the 'beating heart' of any satellite transmission, the industry's requirements for uplink amplifiers and sub-systems will ensure that companies, such as SpacePath, will continue to work closely with system integrators to address the many stringent requirements of the global HPA market, while always keeping a close eye on any future technological disruption.
Pivotal Year
Looking back, 2017 has undoubtedly been a pivotal year for SpacePath. While the firm's original strategy of building on the proven pedigree of the e2V amplifier range provided the springboard for establishing a global company, through the subsequent collaborations and acquisitions the company has quickly built an unrivaled capability in innovative HPA design.
SpacePath's capabilities now extend to all mission-critical satellite communication segments that also include military satellite communications, large teleports, mobile applications and flyaway systems, with customers benefiting from advanced, high efficiency power amplifiers with best-in-class size, weight and power performance.
Based on the company's track-record to date, there can be little doubt that the independent business built to support customers and service partners across the globe continues to build on the firm's unmatched position.
As a European HPA provider, SpacePath is renowned for their technology advancements and industry-leading customer service culture — the company's ambitions mean the firm will certainly continue to punch well above its weight into 2018 and beyond.
Author Colin Bolton is the Director of Business Development at SpacePath Communications.
For additional company information, please visit www.space-path.com/
---
STN—A Year of Growth and Forward-Thinking Development
by Mitja Lovsin, Chief Commercial Officer, STN
In spite all of the changes that are ongoing within the industry, what remains clear throughout is that Teleports continue to provide the essential interface between content created on the ground, from the internet to everything in between and the transmission of that content to and from satellites.

As one such dedicated global service provider, STN embraced the challenges the broadcasting world faced this year.
With Linear TV continuing a market nosedive as consumers "cut the cords," as traditional broadcasting made a seismic shift to IP-based content delivery, the upsurge in mobile data, IP connectivity and internet 'overSAT' requirements caused ripples of disruption.
With Over-The-Top (OTT) becoming the norm, the industry witnessed prime orbital prices drop over the year. This meant customers benefited from cost-effective packages at significantly reduced costs. That, in turn, resulted in satellite companies getting less "bang for
their buck."
Although it was also noted that numerous new satellites launched during 2017, indicating a highly lucrative sector, STN's teleport services made extensive investments to provide for these changes with new projections for 2018/2019.
As markets face perpetual technology upgrades, a pragmatic approach is required by encompassing upcoming trends to support customers as required... and as requested.
STN moves with the tide and the company's flexible yet smooth passage through various technical transitions ensured the firm's clientele that the company remained focused on their continued success, and all without disruption of
the customer.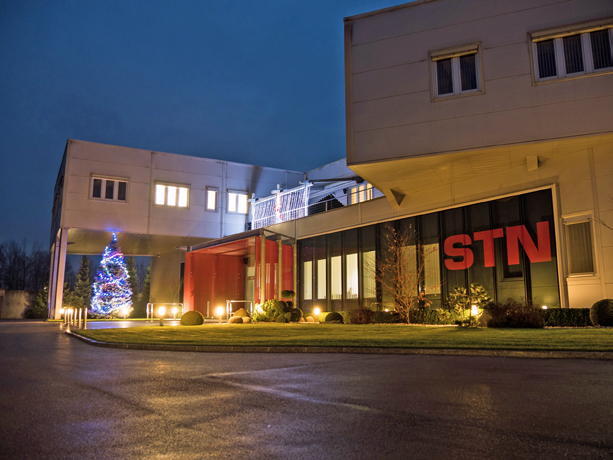 Making future-proof investments now, to avoid being left behind, is vital and is also common sense. STN has always been ahead of the game and is geared up for emerging technologies, formats, and resolutions. Planning ahead is crucial and the company fully understands the importance of being "future-ready" and those implications for the industry. Experienced organizations are those who are decisive and are able to adapt their services to the new technologies ahead of when such will be needed, never leaving it too late to attempt such ventures once a transformation has occurred within consumer space.
As a member of WTA's (World Teleport Association) board of directors, STN's Mitja Lovsin directly and regularly discusses with his peers current and potential issues and uses his position as a force for good in the industry.
Positive influences by the WTA have already brought dramatic and wide-sweeping reforms to the teleport industry. This year. the organization continued their effective programs with many additional teleports achieving professional certification levels based on the proven guidelines established by the WTA.
STN's passion for raising industry standards and maintaining professional best practices are fundamental to the firm's ethos.
Mitja said, "As always, our customers are at the forefront of our concerns throughout the evolution of the industry. Independent companies, such as STN, can accommodate demands for time-sensitive projects and rapid channel turnaround, due to the company's agility and highly responsive team.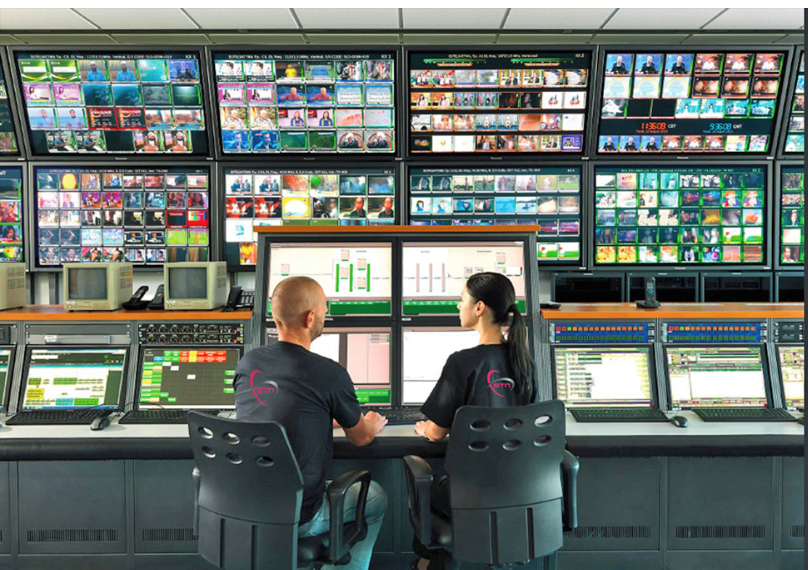 "These company qualities are especially valued at a time when customers are sensing rapid change and a number of uncertainties. By responding swiftly, listening well, and providing consistency, flexibility, and a personable approach, STN's team has a distinctive competitive edge that exudes dedication, knowledge, and experience."
STN has, to date, shaped their business and employed their expertise in Europe, the Middle East, the Americas, and Africa. The company enjoys the benefits of being part of the European Union. With this strategic, geographic position, STN has the advantage of being a communications bridge between the continents.
As the satellite industry continues to re-invent itself, a solid infrastructure on ground level is vital. With demand for connectivity surging, satellite operators are responding by constantly launching enormous amounts of new bandwidth into orbit.
"Without teleport services, satellites would be completely redundant. It is the teleport operators that enable broadcasters to place their channels on air to reach millions of viewers around the world on various devices." Mitja emphasized. "Development in satellite tech in turn complements solid development in teleport space which brings more customization for customers."
As 2017 comes to a close, quite evident is that being a flexible and global services provider has allowed STN to effectively re-focus their business in other regions where terrestrial satellite feed infrastructure has less outreach.
After thorough research and analysis, STN groundwork has been completed and the foundation has been built for accessing the potentials of various regions, such as Asia-Pacific. Now a thriving market, the time is ripe for STN to step into that sphere during the 2018/2019 timeframe, fully equipped with the resources to undertake the challenges this region of the world presents for connectivity.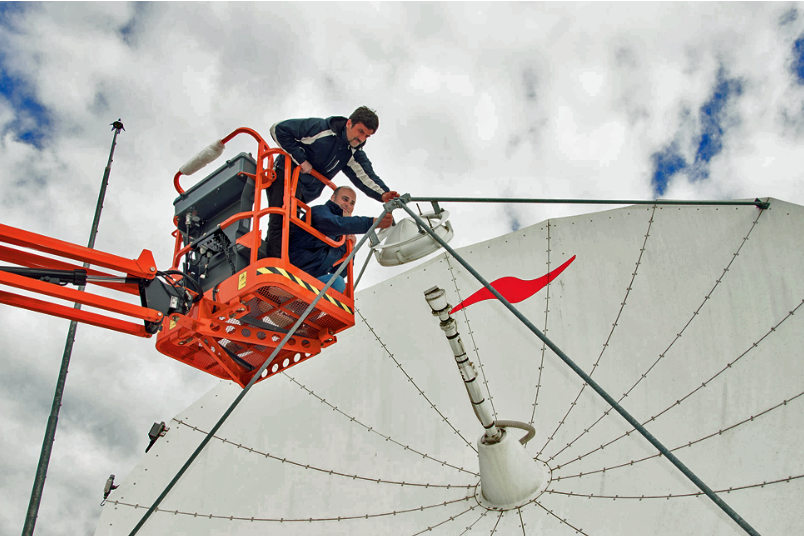 Armed with strong partners in numerous areas around the world, these connections have actually become an extension of STN itself.
With ongoing demand for viewing capability over various devices, planned satellite launches, mergers and acquisitions, Mitja continues to hold an optimistic view of the satellite industry. He suggested that the market is "more competitive, but not necessarily due to
additional competitors."
The future looks bright for teleports that are the anchors for the industry and STN aims to boldly enter new markets where the firm has never gone before.
Mitja Lovsin and his energetic team never stand still by declaring "mission accomplished" — the work never ends there. There will always be another challenge STN is preparing to address.
With company goals firmly set and long-term projects already in place for 2019, the forward-thinking STN team stands tall at the forefront of this dynamic industry, looking confidently ahead to another successful 365 days with renewed vigor and customer-focused passion.
Author Mitja Lovsin is the Chief Commercial Officer at STN. To learn more about the company, please visit www.stn.eu/.
---
Teledyne Paradise Datacom—A Shiny, New Calendar
By Tony Radford, Vice President, Sales and Marketing, Teledyne Paradise Datacom
In just a matter of weeks, the year 2017 will be nothing more than a rusted relic destined for the junkyard of fiscal obsolescence — only to be replaced with a shiny new calendar and a whole new set of financial objectives.

If I had to sum up 2017 in a word, I'd have to say that word is 'extreme.' Extreme weather, extreme violence and extreme politics.
The media has certainly had a heyday jumping from natural disasters to mass shootings, vehicular homicides to which hand President Trump uses to hold his fork.
On a positive note, regions that have been hibernating for a while are starting to come alive — many trying to synchronize their growth plans with the prognostications of billionaire visionaries promising to shape the future of SATCOM.
Earlier this year, I wrote an article entitled 'The Early Days of Satcom' where I took a retrospective journey back to the late '70s to contrast the SATCOM of then with the SATCOM of now.
I recapped some of the events and conditions that prompted us to evolve in order facilitate the demands of an ever-expanding and ever-changing user-base.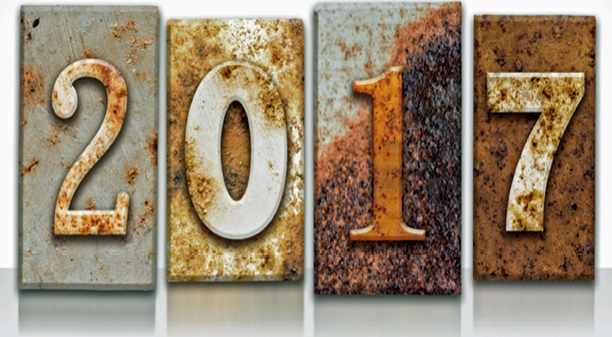 With a tenure that spans decades, I can look back to a time when SATCOM was a medium-aperture antenna, an RF converter, a tube-amplifier (yes, I said it — a tube amplifier) and an exciter that could broadcast a one-way, bent-pipe transmission over a C-band GEO satellite—– and a very weak satellite, at that.
A lot has changed over the years. Today, it's purely academic that the maturation of both ground station and satellite technology has made the economics of SATCOM increasingly palatable for just about anyone that needs to move information over long distances.
As an industry, we've done a pretty good job of adapting our products and services to facilitate whatever transformation was warranted, but for a long time, those catalysts for change happened at a digestible pace with cool-down periods in between — periods that gave us time to work out the kinks before the next paradigm shift
came along.
At least, that was the case until a few years ago. Then things started getting a bit crazy.
Think about it. Three years ago, the industry was whipped into a frenzy over High-Throughput Satellites (HTS)and how they would force the cost of space segment to drop faster than the price of oil.
Then, a year later, the LEO/MEO craze went viral with basically the same proposition, but with the added promise of being able to illuminate the last remaining sanctuaries untouched by the culture-crushing influences of Facebook and primetime television.
Now, fast-forward another year and all anyone talks about is cubesats, smallsats, nanosats and microsats. I recently read about someone developing a satellite the size of a postage-stamp that's controlled by a TT&C app running on an Apple watch.
Okay, I made up the part about the watch, but the postage stamp smallsat is real.
My point is that, nowadays, we don't even wait for a technology to take root before we're off and running toward the next flame — as if A.D.D. has finally infected the minds of our industry on a mass scale.
With so many advances happening simultaneously on so many fronts, there's no telling what we'll be talking about next year — AtomSats?
At Teledyne Paradise Datacom (TPD), the company has done its best to maintain alignment between our product portfolio and the changing demands of our customers. When HTS acquired the spotlight, the company released the 'Point-to-Multipoint' modem – 'Q-MultiFlex.'

TPD's Ka-band SSPA offerings were expanded to meet the needs of the LEO/MEO market and, this year, the firm released the CubeFlex Satellite Modem, optimized for the 'smaller is better' crowd.
The company's Q-Lite ruggedized modem card had made its way on to more than a dozen mobile terminal platforms and a new version will soon be on its way.
2017 has been the 'Year of the PowerMAX,' the firm's modular, soft-fail redundant SSPA system for applications where a lot of RF output-power is required with extremely high reliability.
Since the beginning of the year, Teledyne Paradise Datacom has delivered four, eight and 16-module systems to teleports all over the U.S. and abroad. Both the indoor and outdoor versions of PowerMAX have been a major success for Paradise.
The company's latest deployment was an outdoor 16 x 400 watt C-band system for a major teleport on the east coast.
Switchless redundancy and 'hot-swap,' modular architectures have taken system availability to new heights.
2018 is already queuing up to be a banner year for Paradise Datacom, particularly in ultra-high power RF.
The company is pushing more than 300 watts at Ka-band and new RF module designs will have the firm delivering 10,000 watts of redundant S-band power in a single equipment rack.
Additionally, some new modem products for both ends of the feature-spectrum will be released for both ends of the feature-spectrum.
If 2018 follows the trend of the last few years, a new technology de jour will rise and take the spotlight.
At the same time, it will be interesting to see how the space segment market looks after the skies darken from all of the orbiting hardware — when OneWeb starts launching, IridiumNEXT and SES/O3b continue to expand their fleets and another half-dozen non-GEO wannabes transition from conceptual-modeling to launch.
But what I really want to see is for the wizards at Kratos to figure out how to get a TT&C app on an Apple watch. And there's the topic for 2018!
See you next year!
Author Tony Radford is the Vice President of Sales and Marketing at Teledyne Paradise Datacom. To learn more about the company and their technologies, please visit www.paradisedata.com.
---
Terrasat—Evolving in 2017
By Jit Patel, President, Terrasat
The last year has been extremely busy for Terrasat — all in a good way.
As a company, Terrasat has been tightly focused on the delivery of the best and the most cost effective products to customers, listening to their requirements and responding to them through our Research & Development process.
However, it hasn't just been in the product range where the company has witnessed change this year. The company has also been evolving.
Sales Team Expansion
Terrasat's front end sales and marketing team was expanded in response to a marked increase in demand for the company's extensive IBUC (Intelligent Block Upconverter) range of products, driven by the company's outstanding reputation for exceptional performance and reasonable cost. The new appointments will enable Terrasat to reach out to new customers and markets and to further strengthen the firm's customer service capability.
New Products Unveiled
At IBC in September, Terrasat showcased three new products. These models have expanded Terrasat's higher power, GaN IBUC G family and include the enhanced 200W and the new, best-in-class 300W and 400W Ku-band products.
The new IBUCs will help to drive cost efficiency as well as increase performance, especially in the broadcast and enterprise market, such as oil and gas. The IBUC Gs are also highly suitable for use in hubs and gateways that are featured extensively in satellite ground networks.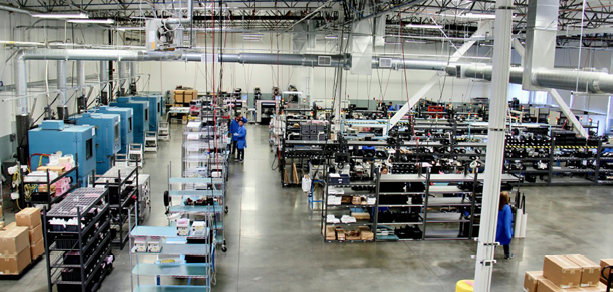 Three-Year Warranty Introduced
This year, Terrasat implemented a three-year warranty across the firm's entire product range. The extended warranty demonstrates the company's strong commitment to existing and future customers. Terrasat aims to ensure that anyone who purchases a Terrasat product is safe in the knowledge that they are purchasing the best in performance and reliability.
A highlight of this year, and something that the Terrasat team is quite proud of, is the new microprocessor and Management and Control (M&C) Interface. The company has implemented a new, markedly faster, higher capacity microprocessor that is rolling out in all IBUC products — GaAs and GaN models.
The new microprocessor, coupled with sensors placed throughout the IBUC, delivers new advanced capabilities in IBUC M&C.
In addition to the hardware upgrade, Terrasat has released new software that is a drop-in replacement for current M&C being used in the IBUC products. New features include SNMPv2c compatibility, statistical logs, and an enhanced alarm log making much more information available to the network operator.
This means a more responsive remote site providing additional information in order for the network operator to better manage remote terminals to optimize network performance. Service providers have maximum visibility and control to support their Service Level Agreement (SLA) with their customer.
These advantages are not only for large operations. Small network operators and service providers have an expanded toolkit for installation, optimization and management of their RF.
For example, using the IBUC's web interface, they can optimize performance by balancing the IBUC gain with the input level from the modem to minimize spurious emissions. If issues develop at a terminal, the operator can locally or remotely explore the upgraded event log that now stores 1000 sensor readings.
Each time-stamped entry contains status readings for power input, power output, 10 MHz reference, power supply conditions and more. Using this information, the user can detect trends or track events to quickly isolate the cause of the issue — whether internal to the IBUC or from an external source. Fast trouble-shooting equates to fast service restoration.
Recognizing the need for customers to be able to monitor and manage their RF, Terrasat launched the first IBUC eight years ago. Since then, satellite network operators and teleports worldwide have discovered the benefits of the IBUC with more than 18,000 units now in service across the globe.
The development came about from experience with customers' struggles to manage performance issues and failures at a site. The customer could check inputs and outputs of the modem, but had no insight into the workings of the Block Upconverter (BUC).
The results were lost hours of trouble-shooting by
guess-work and elimination of possible causes. Many cases lost days of operation due to unnecessary returns of the BUC for repair on the assumption that it was at fault.
Many BUC support terminals in remote locations require costly time and expense for a technician to travel and work at the site. Customers experienced tension and loss of revenue through this slow problem resolution process.
The IBUC speeds up service recovery time. Now the service provider can monitor sites remotely to get alarms and specific feedback if there is an event. If the situation requires sending a technician to the site, now there are a suite of tools for trouble-shooting and isolating the cause at the source.
The IBUC includes a web server delivering a complete suite of trouble-shooting tools to a connected laptop running a web browser —no GUI is required.
The rapid acceptance of the IBUC M&C features lead to a better understanding of the needs of large network operations. Fairly early in the product life, Terrasat implemented an SNMP interface to easily plug into Network Management Systems. Eventually, a redesigned, more compact, IBUC2 included a weather-proofed outdoor RJ45 connector to replace the 19-pin MS-type connector. That feature was subsequently rolled out to all IBUC models.
Customers can now connect directly to an IBUC with any Ethernet cable for local web access to the M&C suite — or they can provide a permanent Ethernet cable for remote Management and Control via the provided outdoor
RJ45 connector.
The IBUC microprocessor and software capabilities also support redundant RF systems. Before the introduction of the IBUC, redundancy systems were designed with an expensive indoor rack-mounted Redundancy Controller Unit that was configured to provide the logic for switching based upon contact closures from the RF unit. The Redundancy Controller was connected by a cable bundle to the outdoor RF units and provided minimal feedback, typically via a serial interface with no customization capability for the customer.
The IBUC changes all of that. The logic and control for switching is all contained within the IBUC. The cost and complexity of the Redundancy Controller and cable bundle disappear. Through the web interface, the operator can fine-tune alarms and thresholds to their preferences and site conditions. All status and alarm conditions are displayed through the web browser.
Over time, as the software was continuously improved to meet new feature requests from customers, the IBUC neared the limits of the microprocessor. After a careful evaluation, Terrasat has selected a new 32-bit microprocessor running at 120 MHz with 134 MB of memory.
The new M&C software is a drop-in replacement for the software being used in all IBR models of the IBUC. The new interface is SNMPv2c compatible, a requirement for
many networks.
An updated MIB contains all the functionality of the earlier MIB in addition to the new capabilities. With the higher microprocessor capacity, the IBUC products are "future-proofed" in the sense that there is room to accommodate new, unforeseen customer requirements.
The new microprocessor is being implemented into all IBUC models including the popular IBUC2 and IBR GaAs models and newer, higher output power GaN technology products — the IBUC2G and IBUCG.
A Future Look
Responding to customer demands is the company's number one priority and the firm's customer-led approach is at the core of our business.
The satellite industry is going through a period of transformation where higher speed and throughput are making advances. Terrasat will continue to innovate and to evolve the IBUC product range to deliver the high quality, high performance, and reliability at a price that suits every pocket.
Author Dr. Jit Patel is the President at Terrasat. To learn more about the company, please visit www.terrasatinc.com.
---
Walton De-Ice
By Ray Powers, Vice President of Sales and Marketing, W.B. Walton Enterprises, Inc. (Walton De-Ice)
Walton De-Ice is the world's leading designer and manufacturer of satellite Earth Station Antenna (ESA) weather protection solutions that prevent the accumulation of snow and ice on satellite Earth station antennas.

In 2017, Walton De-Ice technology and products continued to play a key role in helping to protect critical broadcast, cable, DTH television, as well as data, voice, and Internet networks against outages and downtime due to snow, ice, and rain.
The company has delivered nearly 19,000 Earth station weather protection systems for key satellite network facilities across the globe. The company's products help protect round-the-clock program signals over an estimated 200 million+ uplinks and downlinks from DBS operators, top cable systems, broadcast networks, and a "who's who" of top global TV programmers. Customers can achieve up to 100-fold energy savings and 20X less data loss with some Walton products when compared to conventional anti-ice solutions.
Covering the Large
For antennas from 3.2 to 32 meters, the unique Walton Hot Air Plenum De-Icing design mounts behind the antenna, providing the most economical, reliable systems on the market.
Since 1979, Walton has delivered nearly 4,000 of their original Hot-Air Plenum De-Ice systems, as well as thousands of control systems. Walton's hot air de-icing ensures uniform heat distribution, unlike competitors' anti-ice systems which employ antiquated heat-pad approaches. Walton's solution minimizes the chances of reflector distortion that can cause signal problems due to thermal expansion and contraction.
Covering the Small
For VSAT and smaller Earth station antennas from 0.6 to 6.3 meters in diameter, Walton De-Ice has shipped more than 14,500 of its Snow Shield and Ice Quake antenna cover systems.
The Snow Shield antenna cover uses architectural fabric that is virtually invisible to RF for antennas from 0.6 to 6.3 meters in size. Snow Shield covers can be passive, or actively heated using electric or gas heaters for maximized prevention of snow and ice buildup.
Walton De-Ice's Ice Quake enhances the performance of the Snow Shield antenna cover by vibrating the fabric cover, preventing snow and ice accumulation that degrade signals. With our patented solution, only Walton De-Ice offers the ability to add vibration to a satellite dish cover to prevent ice and snow buildup.
By eliminating the need for high power conduit, trenching, and electrical switch gears, it also saves costs compared to conventional electrically heated anti-ice systems. Ice Quake can enable up to 100-fold energy savings compared with conventional anti-ice solutions. Rain Quake and Solar Cover offer protection from sun and rain effects, which can be significant at Ka-Band.
What's Gaining Steam?
The company's CE-approved forced-air heater options give customers the flexibility to use electric, Liquid Propane or Natural Gas fuel. With Natural Gas costs relatively affordable, a trend the firm witnessed in the prior year with customers and has continued in 2017.
A number of customers have converted their Walton De-Ice Hot Air system heating method from electric to Natural Gas or Liquid Propane. This allows them to potentially reduce recurring Earth station operating expenses.
Customers continued to enjoy great success with heater upgrades to their Walton De-Ice Plenum, Snow Shield, and Ice Quake systems — this trend is expected to continue, due to the operating energy cost savings customers enjoy from converting the Walton Natural Gas or Liquid Propane systems.
Walton's next-evolution of CE-certified dual hot surface igniter Gas Heating Units have proven to be extremely reliable. Customers have upgraded their Walton De-Ice systems by swapping in dual surface igniter heaters to replace older pilot models.
Ka-Band Driving Fastest Growth
Ka-band growth around the world continues to fuel demand for Walton products. Today, the company is the world leader in deployed de-icing systems for Ka-band Earth stations. In the two years prior, roughly 75 percent of new Walton
Hot-Air Plenum systems were installed on Ka-band antennas. In 2017, the company experience strong demand from the European market, with orders up 180 percent, almost entirely driven by new Ka-Band installations.
This reflects both the market growth in demand for Ka-band infrastructure, as well as the unique advantages that Walton products bring into this new arena.
Ka-band reflectors must meet tighter performance specs, compared to traditional C- and Ku-band antennas. Walton's Hot Air de-icing ensures uniform heat distribution across a reflector surface, unlike anti-ice systems on the market that employ antiquated heat-pad approaches. This solution minimizes the chances of reflector distortion, which will create signal problems due to thermal expansion and contraction.
Giving Customers More Control
This year, the company introduced new systems to give customers more control of their Walton De-Ice de-icing systems, for single antennas and multi-antenna facilities.
Walton's all-new ADC-4000 De-Ice Control System makes the operation of Walton hot-air de-icing systems more accurate and efficient than ever, offering potential savings in management and labor overhead for satellite broadcast and head end facilities.
With the ADC-4000 system, local units (DS-18) on or near the antenna and remote units (DP-10 Remote Control/Status Unit) work in unison with temperature probes and other components to provide the most up to date and cost-effective Antenna De-ice Control System in the industry.
The ADC-4000 Antenna De-Icing Control System adds a new method to actively control the heat within an antenna de-icing enclosure thus allowing for improved control of the antenna surface temperature.
The system provides rain and snow detection, basic monitoring and temperature control functions, with control of heaters and blowers in order to ensure ice-free conditions on an antenna reflector, feed, and sub reflector without assistance from site personnel.
The all-new DS-18 and DP-10 units are EMI/RFI rated to support military applications.
Customers began deploying new ADC-4000 De-Icing Control systems with DP10/DS-18 units as we head into the 2017-2018 winter season in the Northern Hemisphere. The company expects substantial growth in 2018 as word starts to get out about the benefits customers are enjoying with these improved products.
Existing installations of legacy Walton ADC-3000 or ADC-2000 De-Icing Control systems can add Temperature Control features similar to the built-in features with the ADC-4000 by ordering an easy-to-install TCS-2 upgrade option.
Tracking the LEO and MEO Trends
It is hard to miss the industry excitement around new LEO/MEO or non-GEO satellite ventures around the world.
Walton is bullish on their potential, and eager to help our customers and industry partners to create new markets and applications.
As the company continues to invest development efforts in new products and solutions, one of them is the design and testing of a superior cost-effective solution for de-icing tracking antennas, to support Ka-band and LEO/MEO constellations ground networks.
Looking Forward to 2018
The company is excited about our business outlook for 2018 and prospects for the industry.
With decades of field-proven worldwide customer support and turnkey installation experience, W.B. Walton Enterprises is committed to providing products of the best quality, backed by superior customer service and support. Just like the weather, our mission has not changed. It may not be glamorous as some, but that mission is to help you protect the network quality and uptime that supports your critical satellite services.
Author Ray Powers is Vice President of Sales and Marketing for W.B. Walton Enterprises, Inc. (Walton De-Ice). To learn more about the company and products, please visit www.de-ice.com.
---