---
Imager Integration For NOAA's GOES-U Completed By L3Harris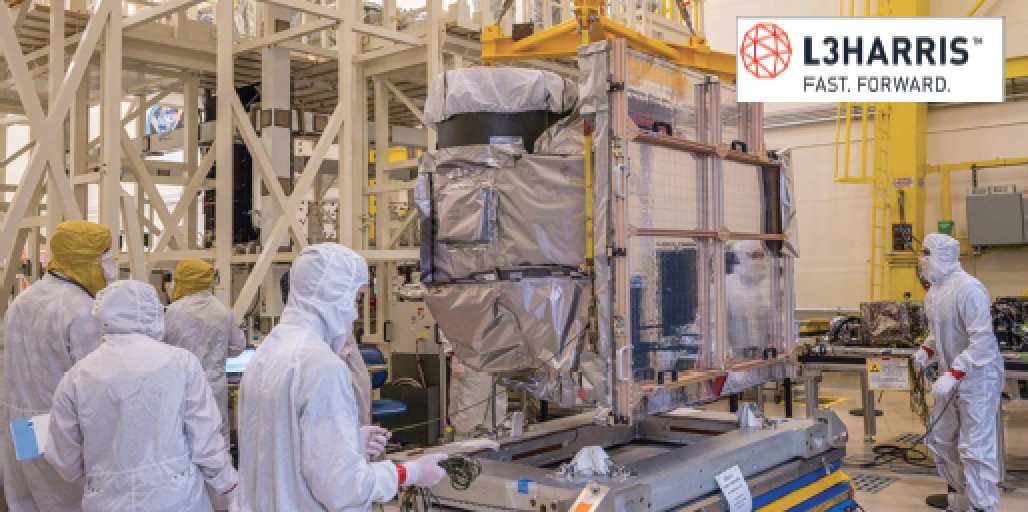 The fourth Advanced Baseline Imager (ABI) (see photo above) built by L3Harris Technologies (NYSE:LHX) has been successfully integrated into NOAA's Geostationary Operational Environmental Satellite-U (GOES-U), completing the series of advanced weather sensors for the GOES program, slated to launch in 2024.
The ABIs onboard the GOES series of satellites provide revolutionary technology by advancing weather observation and environmental monitoring services, and also by providing more advanced notice of fires, hurricanes, tornadoes and floods. Artistic rendition of NOAA's GOES-U satellite.
The ABI provides high-resolution video of weather and environmental systems using 16 spectral bands delivering three times the amount of spectral coverage, four times the resolution and five times faster than the previous generation of GOES satellites.
The third ABI is onboard NOAA's GOES-T satellite, scheduled to launch March 1, 2022. GOES satellites are under command and control of the L3Harris-built enterprise ground system.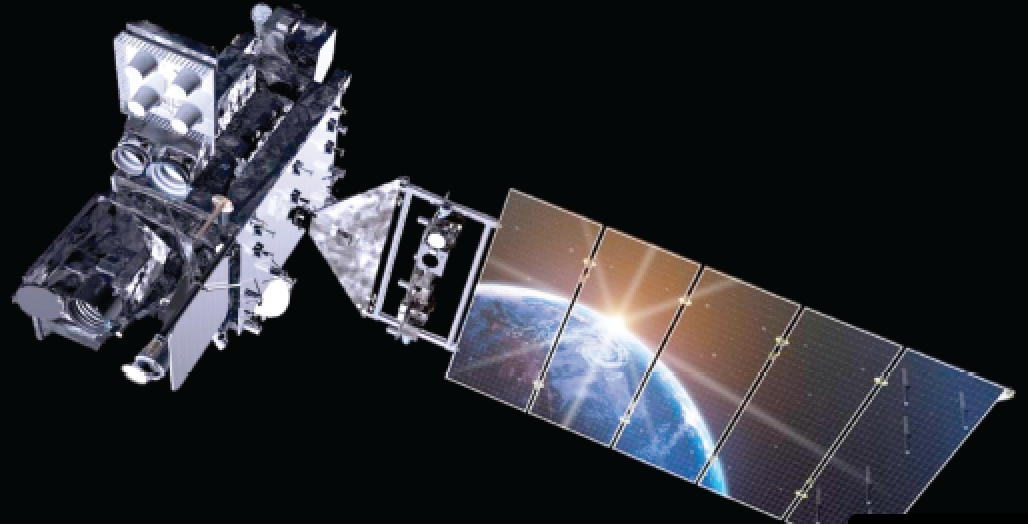 ---
mu Space Now Announces The Price Of The mu-B200 Smallsat
Another year for opportunities as 2022 gets underway — mu Space Corp, a satellite manufacturer, and satellite internet service provider, continues to grow as a business.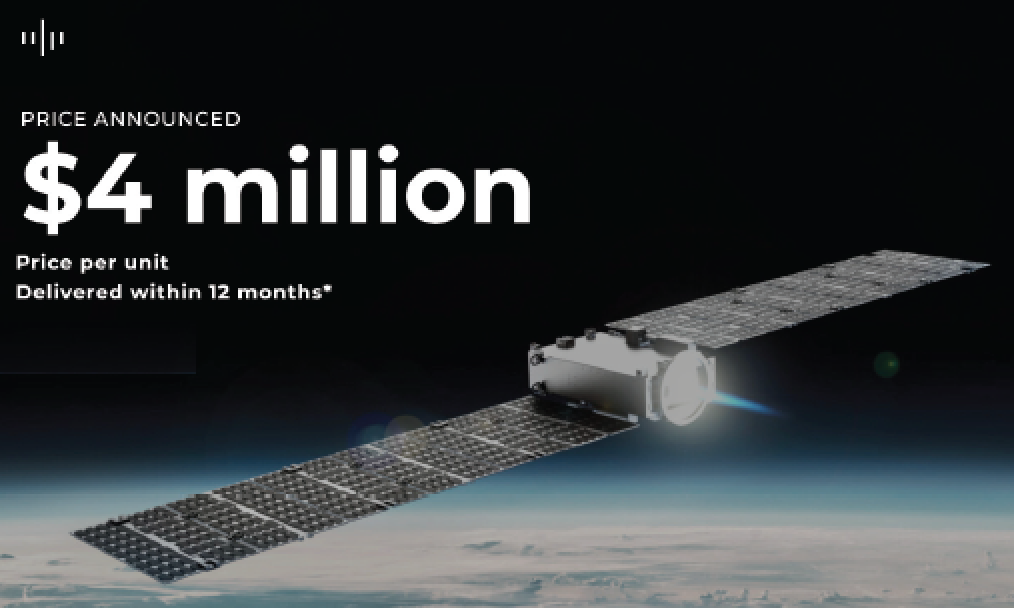 The past year has seen the company open two new factories, scale the team to more than 100 members and, most importantly, the firm has now unveiled their first satellite. The mu-B200 LEO satellite was unveiled to the public late last year by the company's Chief Executive Officer and Chief Technical Officer, James Yenbamroong.
The satellite — produced entirely by mu Space Corp's leading engineers — is the first of its kind manufactured in Southeast Asia. Equipped with cutting-edge technology and incorporating nanotechnology, the mu-B200 will be able to deliver high performance for any required demand.
As mentioned above, mu Space opened two new space factories last year, in addition to the first factory being built in 2020. Factory 0, the first factory, was mostly used for prototyping in the company's early days and has now also incorporated a 3D printer for additive manufacturing. This facility was also responsible for the early production of the mu-B200, as much of the prototyping and planning occurred here.
The second factory, known as Factory 1, opened at the start of last year and is responsible for the production of mu Space satellites. This factory incorporates many different facilities that include, but not limited to, a robots sector, satellite sector, battery sector, and a heavy machinery sector.
This factory can house the production of 10 satellites and has a state-of-the-art cleanroom where the engineers work on developing nanotechnologies that are to be incorporated into mu Space products.
Factory 2, the latest factory, was launched in October of last year and will be able to handle the production of 100 satellites, ten times more than Factory 1. The factory was built with the intention of rapidly increasing the rate of production.
At mu Space, the business strategy is to work with vertical integration — where everything from the components to the final structure is built in-house by the engineers. This allows the company to control quality each step of the way and, on top of that, it allows the firm's customers to tailor the product to their needs.
Vertical integration also helps shorten the supply chain — customers can expect to receive their products on time. When mu Space publicized the mu-B200 at the unveiling event in October of 2021, the satellite checked every, expected box in terms of its structure. The size was optimal for it to function as a LEO satellite, something that had been intended since the initial satellite planning stages.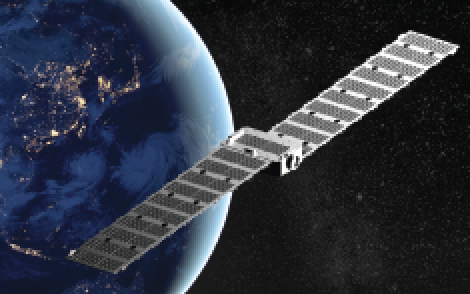 The mu-B200 is a smallsat and, as a LEO satellite, functions in an orbit close to Earth. As LEO satellites are heavily used for communication as they provide the closest range of frequency between space and Earth. LEO satellites proximity to the Earth also brings mu Space Now Announces The Price Of The mu-B200 Smallsat forward a range of other applications for the structure.
The mu-B200, once set on its mission, will be able to accomplish various Earth Observations (EO) including carbon footprints, weather observations, water quality observations, navigation, and communications.
The satellite weighs 200 kilograms and incorporates a 1.2 kW high power system that focuses on delivering high power and high performance through the use of advanced nanotechnologies and, as mentioned earlier, a vertically integrated strategy in the manufacturing process.
The mu-B200 satellite features krypton thrusters for orbit correction, a cutting-edge reaction wheel, a phased array antenna, and a unique TRL-9 flight-proven high-power bus system. The Reaction Wheel is ready to be sold in the market as an individual component and features a maximum torque of 190 mN/m. Other components listed above will also be sold individually and will roll out as they are ready to enter the market.
mu Space looks forward to 2022 and the company has now announced the pre-sale price of the mu-B200 — the satellite is priced at $4 million, almost half the price of similar products in the market today. The expected delivery time is 12 months post-order placement.
Test launches are planned for later this year and the company plans employ 300 members by the close of 2022.
---
A Chorus Of Aurora —The Chase Is On By NASA
A new NASA sounding rocket mission will soon take to the Alaskan skies — the LAMP mission, short for Loss through Auroral Microburst Pulsations, will fly above an often-overlooked kind of northern lights to test a theory on what causes them.

The aurora borealis, or northern lights, is a familiar treat to those who call northern latitudes home. Auroras come in different shapes and colors, waving their ribbons of vibrant green, red and purple across the sky. However, one variety of aurora displays a peculiar behavior: it pulsates.
Like all aurora, pulsating aurora are set alight by electrons (and occasionally protons) from near-Earth space. These electrons plunge into our atmosphere and collide with atoms and molecules, causing them to glow in their distinctive colors – red and green by oxygen, blue by nitrogen – as they release their excess energy.
But what sets those electrons into motion in the first place? For pulsating aurora, the going theory points to chorus waves, so named because they were first detected as audio signals theory points to chorus waves, so na in radio receivers during World War I But chorus waves are not sound waves – instead, they move through plasma, the electrified gas that makes up over 99% of the observable matter in space. They ripple through the particles trapped within Earth's magnetic environment, shaking some loose to fall into our atmosphere.

The NASA LAMP payload is rolled out of the payload assembly
building at Poker Flat Research Range for testing before
heading for the launch pad. Credits: NASA/Terry Zaperach
"It's sort of hypnotic, pulsating every few seconds," said Dr. Alexa Halford, space scientist at NASA's Goddard Space Flight Center in Greenbelt, Maryland, and principal investigator for the mission. "The blobs and colors remind me of a lava lamp, where you can just sit and stare at it for hours. "Pulsating aurora and microbursts seem to happen at similar times, even though they're different energy ranges. So, the big question is, are they the same events? Are they being driven by the same processes in the magnetosphere?"
"Chorus waves occur at exactly the right frequency to 'resonate' with the electrons that create pulsating aurora, similar to how you pump your feet at just the right time to get a swing to go higher and higher," said Dr. Allison Jaynes, space physicist at the University of Iowa in Iowa City and co-investigator for the mission. Eventually, some of these electrons "jump off" the swing — and shoot into our atmosphere.
Chorus waves can launch both low and high-energy electrons, which may explain some puzzling coincidences. Pulsating aurora are caused by fairly low-energy electrons, but they're often observed alongside flashes of X-ray light known as microbursts, which come from higher-energy electrons. That's what LAMP hopes to find out.
The LAMP instrument will fly aboard a sounding rocket, a small rocket launched into space for a targeted few minutes of measurements before falling back to Earth. Watching ground- based cameras at the Poker Flat Research Range and at a downrange site called Venetie, the team will wait until they see auroras start to pulsate. Then it's go time. Three men rolling out a rocket payload across the snow.


A type of plasma wave known as chorus as heard by the EMFISIS
instrument aboard NASA's Van Allen Probes as it passed around
Earth.Credits: NASA/University of Iowa Download "Chorus
Plasma Waves" (MP3)
The rocket will fly above the pulsating aurora, measuring the low-energy particles that cause them as well as the medium- and high-energy electrons that should also come from a chorus wave. On the ground, a riometer will provide an independent measure of high-energy electrons, so the rocket team can confirm their measurements. The only thing they won't measure is the chorus wave itself, though the team is hoping for a chance flyby of a satellite that could potentially provide those observations.
"We have all but one piece of the puzzle that we're hoping to catch simultaneously…but any of it is going to provide us new information and hopefully help us test that theory that it's the chorus waves behind it all," Halford said.
The LAMP mission is an international collaboration with contributions from NASA's Goddard Space Flight Center, Dartmouth College, University of New Hampshire, and University of Iowa, and Japan Aerospace Exploration Agency (JAXA), Tohoku University, University of Iowa, and Japan Aerospace E Nagoya University, and Kyutech in Japan.
Story by Miles Hatfield, NASA's Goddard Space Flight Center, Greenbelt, Maryland.
---
Inmarsat + Hughes Support ITU Disaster Relief Efforts With $1.3 Million In Donations
Inmarsat and Hughes Network Systems, LLC (HUGHES) have donated mobile satellite communications technology and services to the International Telecommunication Union (ITU) for use in developing nations facing natural and man-made disasters.

The donation includes 30 Broadband Global Area Network (BGAN) terminals, manufactured by Hughes, and $1.2 million worth of satellite airtime from Inmarsat, leveraging the ELERA network. Hughes and Inmarsat will also provide technical training to ITU personnel so they can deliver a turn-key communications solution for humanitarian aid workers responding to emergencies anywhere in the world.
Within the first hours of a disaster or conflict, the ITU will lend the mobile satellite terminals to relief teams that can use the rugged, portable devices and Inmarsat satellite capacity to set up voice and data connectivity where it's needed most for rescue and relief efforts.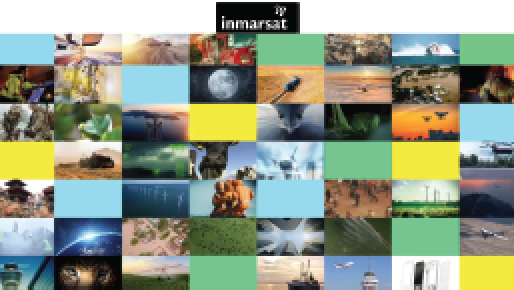 With access to global satellite capacity and 30 terminals, the ITU will be able to deploy satellite connectivity to support multiple communities in need at any one time.
Houlin Zhao, Secretary-General, ITU, said, "We rely enormously on donations from our members to deliver critical technologies and disaster mitigation to countries in need. This donation from Inmarsat and Hughes will help in preparing for disasters before they strike, and in the immediate aftermath, by restoring vital communication links between first responders and communities, and by helping teams on the ground coordinate life-saving rescue and relief activities. The scale of our work simply wouldn't be possible without such donations."
Rajeev Suri, CEO, Inmarsat, said, "Satellite communications are a lifeline in the aftermath of disasters, ensuring that relief efforts can be deployed rapidly, even when terrestrial communications have been knocked-out. We have immense gratitude for the vital work the ITU and their partner organisations do around the world to help communities facing disaster and conflict. We look forward to continuing this partnership, to help more communities and humanitarian workers in their hour of need."
Pradman Kaul, president of Hughes, said, "We are proud to join Inmarsat in donating these crucial technologies to support the life-saving work of the ITU. Connecting communities struck by disaster – and the emergency workers supporting them – is best accomplished with struck by disaster – an satellite connectivity."
---