Machine to Machine (M2M) and sensor communications traffic represents a game-changing opportunity for satellite communications (SATCOM) companies to drive new services, revenue growth, and increased profitability. During the next three to five years, thousands of latency-tolerant business applications could benefit from satellite connectivity. However to be able to deliver services, satellite operators need to move beyond wholesale and backhaul services and develop a portfolio of offerings differentiated from the wireless operators. Plus, they need to start their service transformation now as it will take time to surmount the many challenges ahead.
---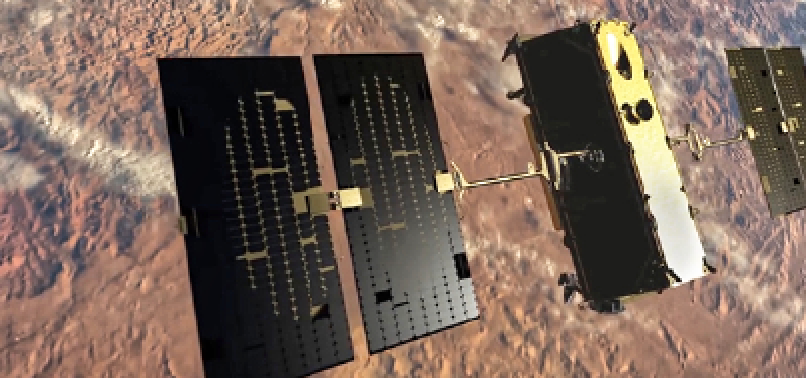 ---
Market research firm Omdia estimates there will be more than 10 million M2M devices connected to satellites in 2025 and that number could swell to billions by 2030. The sheer volume of devices that will be connected is a great opportunity, as well as a challenge, for all communications operators.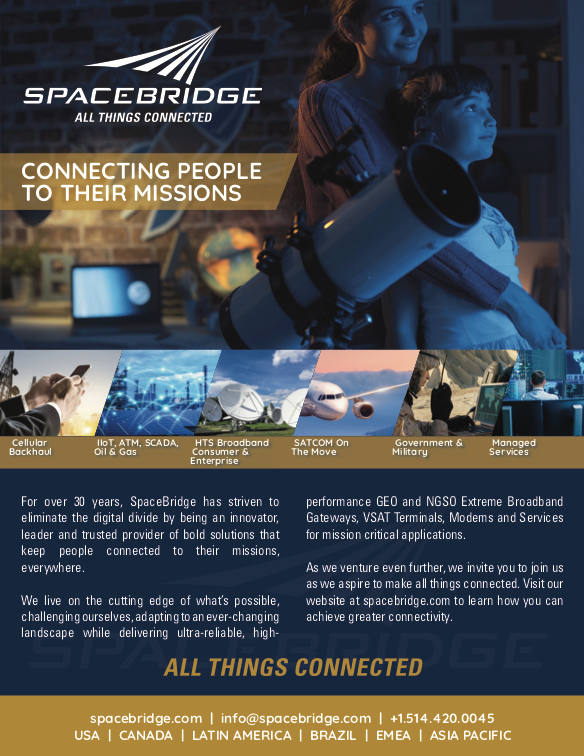 Consider order management queues multiplied by ten, or think about a network operations center (NOC) when there's a fiber cut and 50 million devices lose service. The current methods of operation simply will not scale nor provide the required service levels for the next generation of Intelligent Industry business applications.
The swarm of devices will challenge wireless network operator capacity. As a result, wireless operators will differentiate their service offering to highlight their unique ability to deliver the lowest latency.
Applications related to healthcare, autonomous driving, and industrial automation require almost immediate response and will pay higher wireless fees to gain the lowest latency possible.
Recent initiatives from wireless operators demonstrate the focus has already start...
• China Mobile launched a dedicated "5G Medical Edge" platform for healthcare, which focused on the shortest routes, minimal delay and deterministic networking, ultimately enabling remote surgery and telemedicine. remote surgery and telemedicine.
• Vodafone, in partnership with Horiba Mira, has rolled out a private 5G network that delivers ultra- fast speeds and low latency for autonomous vehicles
• AT&T has successfully leveraged 5G with manufacturers to increase efficiencies and reduce greenhouse gas (GHG) emissions.
• Orange has leveraged 5G for smart factories and industrial automation with Schneider Electric and Lacroix Group, featuring robotics and autonomous vehicles
• Verizon has transformed the fan experience by leveraging wideband and edge computing while also increasing the ability to secure the stadium
Virtualization, software-defined satellites, and LEO/MEO are key technology advancements that can enable a new service portfolio and market opportunity. The convergence of technology advancements and the "swarm of devices" supporting business applications that are latency tolerant have created a massive market opportunity for SATCOM companies.

Billions of devices will seek connectivity aligned with the service characteristics deliverable by satellite. Furthermore, only satellite communications can enable true connectivity spread across the globe, opening up a wealth of applications such as environmental monitoring, smart logistics, agricultural improvements, public infrastructure management and a range of other remote-sensing use cases.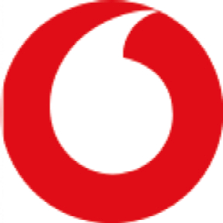 To prepare for the anticipated surge in demand, as many as 46,000 satellites could be launched over the next few years. That could be more than five times the number of satellites launched worldwide during the last 60 years.
However, to be successful in the business applications market, SATCOM companies must adapt their portfolio. Today's offerings are predominately backhaul or wholesale services. The M2M/ Sensor/IoT market will require providers to enable a service portfolio focused on business applications. This will require a transformation of the portfolio, provisioning and billing systems, service management and service assurance systems. Every element of the customer engagement process will change. The client base will no longer be large partners but instead thousands of clients. The transformation will be challenging, but the resulting revenue growth will drive outsized profit.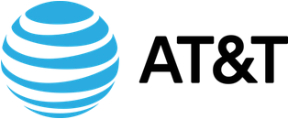 The Ceiling Is Not The Roof
In 2017, Michael Jordan famously said, "The ceiling is the roof" for UNC football. The roof is not applicable for SATCOM as even the sky is not a limitation. Taking a closer look at this market opportunity, SATCOM operators are ideally positioned to deliver ubiquitous IoT connectivity for M2M communications.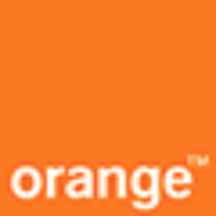 Developing a portfolio of offerings that are differentiated from the wireless operators is key. Business applications that are latency tolerant and require low-cost multinational integration are key areas where SATCOM can differentiate.
There are thousands of business applications requiring remote M2M IoT connectivity, ranging from tracking tagged livestock and cargo containers at sea, to monitoring soil characteristics or keeping vending machines stocked with popular items. While some applications (autonomous vehicles, for example) cannot tolerate latencies, satellite connectivity is well-suited for many M2M/sensor/IoT connections.

The challenge for satellite operators is to be able to support billions of IoT devices and sensors with always-on availability. Traditional satellite communications architecture was strictly defined with specially engineered forward and return wavelengths for backhaul and wholesale telecoms. That approach worked fine for a network with a limited number of customers.
Satellite operators will need to move beyond wholesale and backhaul services to take full advantage of service management, enablement and service delivery capabilities.
Built To Serve
Service agility and cost are critical factors in the IoT business case equation. How can satellite networks deliver connectivity competitively? Every element of the client engagement will need to be refocused. Enabling these new services at scale automation will be the key to business success. Self-service portals, automated provisioning, cognitive networking, and proactive Service Level Agreements (SLA) assurance are some of the capabilities which must be enabled.
Operators can harness automation and intelligence to achieve greater agility, reduced costs and seamless performance. Automation can deliver savings of up to 25 percent and enhance the quality of service.
What's more, automation gives operators scale, improves efficiency and, importantly, eliminates human error. With advanced Artificial Intelligence (AI), operators can build intelligent operations that enable service delivery in an assured manner at the lowest possible cost.
Service enablement and assurance for IoT and M2M requires new engineering, operations and business processes. BSS/OSS system evolution will be key to the transformation, which will enable the business applications to run at scale over the network.
To seize the emerging SATCOM opportunity, service providers need to consider a strategy of rapid service transformation rather than gradual long-term evolution. The fundamental satellite operator communications business model needs to change to enable a move from a wholesale to a business-to-business engagement model.
Satellite communications operators will need to architect and implement the benefits of a full-scale virtualization of their service infrastructure and processes with an emphasis on building scale through artificial intelligence and automation throughout the entire process and client engagement.
Finally, they will need to consider how they can advance their overall value proposition from simply providing connectivity to enabling business applications in support of Intelligent Industry. Satellite operators who that are able to enact these transformations will have a much larger market opportunity than available to operators over the past decades.
The confluence of satellite technology change, IoT deployments, automation, artificial intelligence, and service management must be effectively coordinated to yield market success.
There has never been a more pressing time to make that change.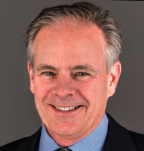 Ken leads the Communications sector for Capgemini's Engineering and R&D business line in the Americas and Asia-Pacific. Ken has deep expertise leading a large sales team with a focus on launching new products to accelerate market adoption, expansion and revenue growth. He earned an MBA with honors from Campbell University in Buies Creek, N.C. (south of Raleigh) and his BS in Business Administration and Management from the State University of New York at Albany.
capgemini-engineering.com
---
Capgemini has brought their engineering and R&D expertise into a new brand: 'Capgemini Engineering' Capgemini has unveiled this new brand that consolidates a unique set of market leading capabilities in engineering and R&D. Along with the Group's deep industry expertise and cutting-edge technologies in digital and software, the brand will support organizations as the digital and physical worlds converge. The global business line1, with its 52,000 engineers and scientists and a presence in all major engineering hubs across the world, builds on the integration of Altran, one year on from its acquisition by Capgemini. Today's leading organizations understand that Engineering and R&D is fast-moving and ever evolving. As a result, an end-to-end partnership with clients is needed for developing, launching, managing and modernizing breakthrough products.
The launch of Capgemini Engineering builds on the integration of Altran's capabilities that perfectly complements the Group's already well-established portfolio of business offerings and supports the firm's leadership position in intelligent industry.
Capgemini Engineering helps the largest innovators in the world engineer the products and services of tomorrow and cope with disruption by embedding into products the company's digital and software technologies.
R&D is the new battlefield. It must be connected and data-driven to optimize innovation and accelerate development. Capgemini Engineering's services have been devised to address exactly that need, to harness the power of data to foster innovation, create new customer experiences and deliver new sources of value.
The global business line's services cover three key domains: product and systems engineering, digital and software engineering, and industrial operations.
1 This Global Business Line has been in place since January 1, 2021. Capgemini's Global Business Lines (GBLs) manage key offerings; taking care of pre-sales, solutions development, client focused delivery, and expanding talents and expertise in key domains for the Group, including high-growth and emerging markets.
---