High density power is needed to keep pace with the projected 20x growth in New Space
Satellite manufacturers competing in the "New Space" arena are tasked with providing solutions that will enable a 20x increase in internet bandwidth over the next 10 years.
The challenges to designing, developing and launching satellites to meet this demand are enormous. One major hurdle is the dueling requirements for shrinking satellite size, while concurrently improving throughput.
---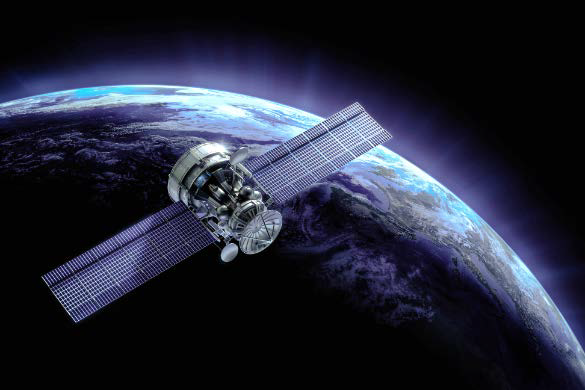 ---
A most difficult problems to solve is powering advanced, high-current communication ASICs (application-specific integrated circuit). To achieve this leap in throughput demand, satellite power designers must deliver 20 to 30 times more current to the load than legacy systems can provide, while simultaneously reducing the size, weight and cost of the power deliver network (PDN). These requirements will forever be at odds and will continue to escalate in the foreseeable future.
Innovations in power can help Low Earth Orbit (LEO) and Medium Earth Orbit (MEO) satellites maintain their pace with the expected 20x growth in New Space.
Vicor's radiation tolerant power modules are five times more power dense than today's standard products and can reduce power losses by 50 percent. Vastly improved power density helps solve this problem for New Space LEO and MEO satellites in the form of power modules that deliver high current for today's AIdriven computing environments. Combined with demonstrated radiation tolerance, they are a perfect fit for the critical needs for the burgeoning LEO and MEO satellite markets.
With a 100V to 0.8V solution that is five times more power dense than the next best competitor, and an efficiency that provides as much as a 50 percent reduction in power losses, this new generation of PDNs provides unparalleled capability for developers of satellite communication systems who need to reduce size, weight and cost to meet stringent mission requirements.
Vicor Wins World Electronics Achievement Awards
Vicor Corporation (NASDAQ: VICR) recently won the 2021 World Electronics Achievement Award (WEAA) for Innovative Product of the year in the Power Management / Voltage Converter category, for their FPA™ (Factorized Power Architecture) lateral power delivery (LPD) solution for high-current AI processors. Vicor was among six companies nominated in this category including Analog Devices, Power Integrations, Mornsun, SG Micro and ABLIC Corporation.
---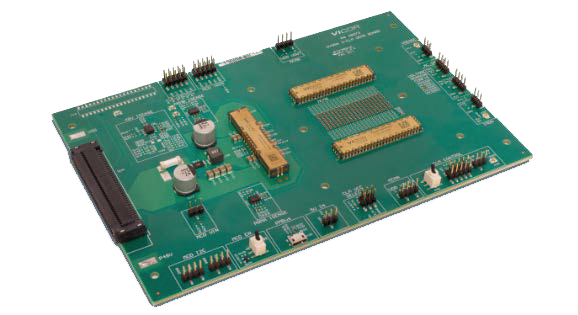 Vicor 1200A LPD solution comprised of an MCD4609 MCM driver and two MCM4609 current multipliers.
---
"I would like to thank the Aspencore analyst team for this award and for recognizing the value of power system innovation, in this case for AI processor performance," said Ajith Jain, Global Vice President of Vicor's High Performance Computing business unit.
The World Electronics Achievement Awards (WEAA) aims to select and recognize companies and managers who have made outstanding contributions to the promotion of global electronics industry innovation. The winners were jointly selected by a committee composed of Aspencore global senior industry analysts and website user groups from the United States, Asia and Europe. Vicor 1200A LPD solution comprised of an MCD4609 MCM driver and two MCM4609 current multipliers.
Vicor's low-noise, high-current-density 48V direct-to-load solution maximizes the AI processor performance and reduces power system losses; the solution, consisting of an MCD4609 MCM driver and a pair of MCM4609 current multipliers, provides up to 650A continuous and 1200A peak current at the sub-1V needed by stateof- the-art AI processors.
Vicor Corporation, the leader in high-performance power modules, solves the toughest power challenges for our customers, enabling them to innovate and maximize system performance. Our easy-to-deploy power modules provide the highest density and efficiency enabling advanced power delivery networks from the power source to the point-of-load. Headquartered in Andover, Massachusetts, Vicor serves customers worldwide with unequaled power conversion and power delivery technologies.
www.vicorpower.com
---