With a full year of end-to-end 3DTV tests under its belt, SES WORLD SKIES is uncovering some eye-opening results. Blue chip networks and television manufacturers are gleaning valuable insight from the first-of-its-kind collaboration.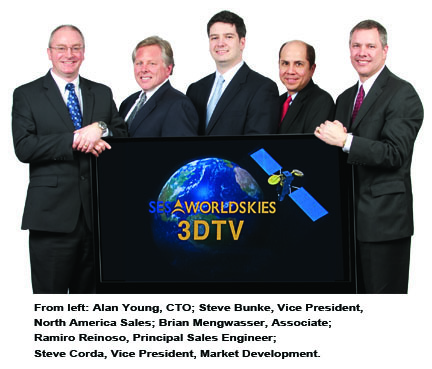 "The who's who in 3DTV content production, infrastructure and flat screens are gaining tremendous benefits from their participation in the trials," said
Steve Corda
, vice president of market development for SES WORLD SKIES. "Our thorough evaluations are tracking the effects of compression and the complete transmission path on the quality of 3DTV programming," he added, noting the tests scrutinize everything from the content source to the display.
Enabling Best Practices In 3DTV
SES WORLD SKIES is testing a broad range of 3DTV programming – from sports and live events to movies and theatrical productions. The content is delivered to the advanced test lab at the company's U.S. headquarters in Princeton over an advanced uplink facility in nearby Vernon Valley, New Jersey.
As phase two of the trials kick in, content producers are finding that tweaks in production techniques can ultimately make a big difference in the viewer's 3DTV experience. Taking SES WORLD SKIES up on its open invitation, top producers are bringing their own programming to the test platform.
"Content producers have the opportunity to review their own programming over a broad range of network configurations on the end-to-end transmission system," explained
Alan Young
, SES WORLD SKIES CTO. 3DTV evaluators have rated reels of content — the good, the bad, and the ugly. "Bad two-dimensional television is just bad, while bad 3DTV is relatively painful to watch," noted
Young
. "We're drilling deeper and broader into everything from production techniques and the effect compression can have on content to the inconsistencies in 3DTV displays," he added.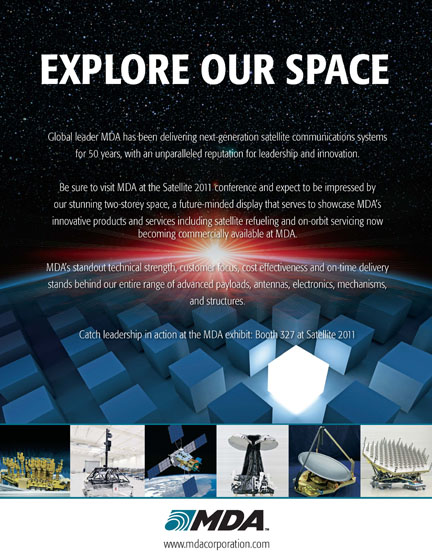 The company has developed patent-pending transmission methods that enable a higher quality picture with lower processing requirements. "Virtually all of the end-to-end distribution chain participants have been solely focused on their components, their piece of the 3DTV delivery puzzle," explained
Steve Bunke
, vice president of North America sales for SES WORLD SKIES. "Until now, no one has taken the comprehensive, end-to-end system approach to optimize the overall viewing experience,"
Bunke
added.
End-to-End Findings
Production quality and even viewer positioning can have an impact on the product that ultimately hits the screen. "Where the viewers sit in relation to the 3DTV screen can have a dramatic impact on the effectiveness of the 3D experience," explained
Ramiro Reinoso
, principal sales engineer for SES WORLD SKIES. "While it's not an issue in movie theaters with their giant screens, we've discovered a 3DTV viewing sweet spot for home audiences,"
Reinoso
said.
Home viewers sitting "outside the edge of the TV" will miss out on much of the 3DTV effect, according to Corda and others involved in the trials. "We moved chairs in our viewing lab to three and four deep instead of three or four wide, because we found many viewers couldn't see the 3D as intended by the producers," explained
Young
. Various contrast ratios across TV brands, according to the findings, can have an important influence on the 3D experience.
"We're testing multiple types of 3D televisions, content, encoders and compression configurations to uncover the successful combinations and any potential issues that could cause degradation of the on-screen product,"
Corda
said. "We're finding that while most content looks great in the studio, it can fall short of a quality viewing experience if it's not transmitted effectively."
Finding just the right compression balance is proving to be an important element in successful 3DTV delivery. "The consensus among producers and the testing team is that over-compression can flatten and degrade the image to the point where 3D no longer looks 3D," explained
Young
. "We're studying ways to prevent that from happening during transmission."
The Test Of Time
A deeper and more expansive view into 3D formats, sources and open versus proprietary platform debates are expected to reveal even more details and breakthrough discoveries.
"We have opened the test bed to content producers from across the industry," said
Bunke
. "We will see the effects of the transmission and distribution chain on their content. And we are further delving into the different types of sources, including 720p versus 1080i and 1080p, top/bottom versus side-by-side, and getting beyond frame compatible to frame sequential and other emerging technologies," he noted.
"Here's the bottom line," explained
Young
. "Bring your content to us, and you'll either reinforce your current direction and strategy or you just might learn something completely new about 3DTV," he added. "Either way, your content will end up leading the way to a great 3DTV viewing experience capable of withstanding the test of time."