"The global war for talent" is how, in 1997, McKinsey & Company described the emerging competition among companies for a resource vital to their success—but one that always seems in short supply. The consulting company predicted that the ability to identify, recruit and retain the best and brightest would become a major competitive advantage in a
global economy.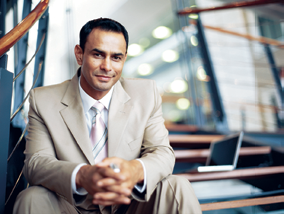 Events have proved McKinsey correct beyond the company's wildest dreams. The most obvious example is the new class of companies—from Netflix and FaceBook to Google—whose major asset is talent. Those companies are relevant to the satellite business because some have announced blue-sky satellite projects as well as because they form part of the competition for talent faced by the satellite industry.
In March of this year, the Society of Satellite Professionals International published the first multinational, multi-company study of talent in the satellite business. Are We Winning the War for Talent? asked how well the experienced incumbents of our industry are stepping up to the challenge laid down by McKinsey, and started a dialogue about collective actions to improve performance.
The End Of An Era Of Stability
The human resource executives of satellite companies know what they are up against. "Particularly in the Washington DC area," one executive told us, "the challenge is competition from other technology companies. It is tough to match the salary and benefits they offer."
The challenge is particularly acute as the industry is used to having a workforce that does not change. "We have had a stable workforce with low turnover for decades," said another executive.
On the macro level, the stability of the workforce seems set to continue. Drill a bit deeper, however, and the macro numbers mask significant transitions in the business. "Our company has typically had a lot of long-term contracts which required little change in our workforce," said an executive. "It's different today."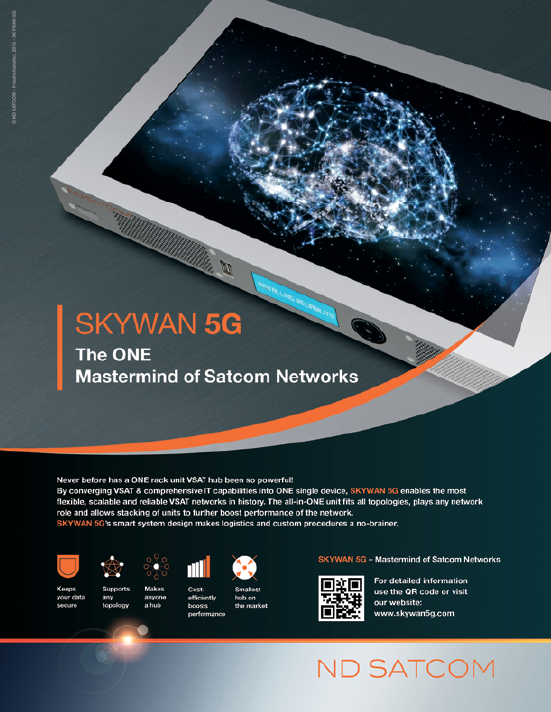 Nearly 70 percent of the executives in the sample group reported difficulty filling specific job roles. "We don't have a robust pipeline," said an HR executive with one of the largest satellite operators. "Our workforce is aging and we struggle to find candidates with the right skills sets, particularly for entry-level positions."
Another executive framed the issue even more starkly. His major concern is "protecting the talent pipeline in our company. We lose five to six people every year to other companies because we can't match their offer. We focus on protecting managerial and technical expert positions."
It would be hard to find a better description of a company, and perhaps an industry, on the defensive in terms of talent attraction, recruitment and retention. Defense is important, of course—but no one ever won a war with it.
Filling The Pipeline
While protecting its existing talent, the industry faces the need to replace a significant chunk of its workforce over the next decade. Forty-two percent of our multinational sample of employees was 55 or older, and a surprising 10 percent have exceeded the standard retirement age of 65 and continue to work full time. However, the graying of the industry may also be an overhyped story. Thirty percent of our respondents were age 44 or younger and 28 percent were in the 45 to 54 range where employees typically reach their peak in earnings and responsibility. Work on replacing the pending group of retirees appears to be already underway.
The larger companies in the space already have significant talent attraction programs focused on youth. "We have a successful internship program," said one HR leader, "and we are working to enhance it with job-shadowing opportunities and more advanced work-study programs."
When you get past the largest companies in the industry, however, there is much less of a structured approach. A remarkable 56 percent of human resource executives reported that their companies have no formal internship or work-study program.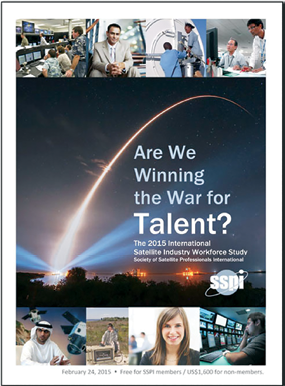 What some of them have instead is an informal program, typically led by a self-appointed individual with a passion for mentoring young people. When the self-appointed leader leaves or retires, however, the effort typically falls apart because it has not been institutionalized within the organization.
Lack Of Recognition
That is not how global tech companies get the job done. And it is particularly short-sighted, given how little recognition our leading-edge industry has among people entering the workforce. "We have difficulty in attracting graduates," said a respondent to our survey, "because our industry is not as well known as others. There are a lot of graduate opportunities in other industries that offer higher pay."
Even students passionate about space know shockingly little about the only industry that does business there. SSPI presented a workshop in 2014 for attendees of the annual Students for the Exploration and Development of Space (SEDS) conference. The young people in the room were mostly graduate students in engineering involved in space activities at their schools. At the end of the workshop, the most common comment from the audience was "I had no idea what the satellite industry does or how big it is."

At a recent trade show in Washington, DC, the current Chair of SEDS put the matter starkly in front of the attendees during a panel session on education. "The software and IT firms are coming onto campus and recruiting aggressively. But I never see satellite companies there." If Woody Allen was correct, that 80 percent of life is just showing up, the satellite industry so far may be missing out on 80 percent of the talent it needs to power growth in a more competitive and demanding future.
Robert Bell is the executive director of the Society of Satellite Professionals International (www.sspi.org) and author of Are We Winning the Talent War? Robert can be reached at rbell@sspi.org. The report may be downloaded at no cost for SSPI members and sponsors, and purchased by non-members at www.satelliteworkforce.com.
---