Es'hailSat
By Ali Ahmed Al Kuwari, President and Chief Executive Officer
With Es'hail-1 satellite in operation, Es'hail-2 due for launch soon and the opening of its own teleport in Doha, 2017 promises to be an exciting year for Es'hailSat.

Mr. Ali Ahmed Al Kuwari, the President and CEO of Es'hailSat, offers his views about the challenges and success during 2016, as well as a look forward as to what could occur for the company during 2017.
Es'hailSat, The Qatar Satellite Company, was established in 2010 as an independent company to manage and develop Qatar's presence in space. Since the launch of Es'hail-1 in August 2013, the company has grown to become a highly professional, reliable and key player for satellite communications in the MENA region. The company is currently on target to fulfill the requirements of their key stakeholders by boosting broadband delivery, broadcasting and global connectivity.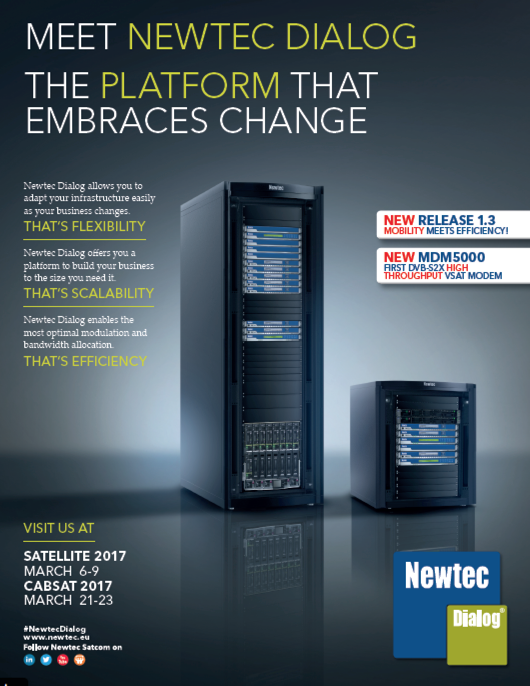 "At Es'hailSat, we aim to bring a new dimension to the diversifying economy of Qatar's by building a world-class satellite company and center of excellence in the region. As well as developing satellite systems, we are also investing in local infrastructure and talent, ensuring that we nurture and grow satellite technology for Qatar, while at the same time providing a secure and independent communications network to meet the needs of stakeholders, customers and citizens now and in the future," said Mr. Ali Ahmed Al Kuwari.
Es'hail-1 is successfully supporting the strong demand for broadcasting services and critical data distribution in the region. Having commenced commercial operations on Qatar's National Day, December 18th 2013, with Al Jazeera Media Network and beIN SPORTS, it has gone from strength to strength by becoming the core infrastructure provider for the two networks and others. The company has covered some of the world's most prestigious sporting events, such as the Rio Olympics 2016, UEFA Euro 2016 and FIFA World Cup 2014, in addition to supporting the launch of new, niche Arabic channels over the last few years.
beIN Sports, the fastest growing DTH platform in MENA, launched a number of new HD entertainment channels via Es'hail-1, seeking to expand its customer base with new content including film, entertainment and TV series such as travel, lifestyle, kids and documentary programming. In addition, Al Jazeera commenced transmission of a new bouquet of HD channels on Es'hail-1, making the 25.5°E/26°E orbital position a true hotspot for high definition content in MENA.
Mr. Al Kuwari said, "Success of Es'hail-1 demonstrates the value of Es'hailSat's technical capabilities and the quality of services we bring to the customers, in addition to the independence and security we provide for the content they broadcast via our satellite. Apart from the established news, sports and entertainment channels, a growing number of new and established Arabic channels are choosing Es'hailSat to launch their services in the MENA region."
In the past year, Es'hailSat announced major development and collaboration agreements with Ooredoo and Qatar Civil Aviation Authority (QCAA). Ooredoo agreement allows both companies to work together on a range of new satellite and world-class communications services from Qatar.
Demand for VSAT services has risen sharply in recent years, particularly in remote locations such as deserts and coastal areas. With QCAA, Es'hailSat agreed to cooperate in joint investments in Earth observation satellites and the dissemination of vital data and information to stakeholders and other relevant local and international organizations. This also addresses SATCOM services in disaster warning and disaster management during emergencies.
To support the growing demand for Ka-band services across the MENA region, especially in hub-based and mobility services, Es'hailSat established their Ka-band hub in Doha, which provides flexibility to service providers allowing them to choose a style of engagement and commitment to suit their business needs.
Working directly or through Value Added Resellers (VARs) or Managed Service Providers (MSPs), Es'hailSat provides solutions that support a range of satellite-based data communications applications, ensuring customers benefit from flexible and efficient technologies providing higher compression with lower latency and bandwidth optimization for OPEX savings.
Looking to the future, Mr. Al Kuwari added, "Es'hailSat is expanding the network to drive growth in the coming years. Es'hail-2, a satellite fully owned by Es'hailSat, is currently under manufacture and is scheduled for launch in 2017. This is our second advanced high-powered satellite and once operational it will provide high quality, premium DTH content and critical communications services across the Middle East and North Africa from the 25.5°E/26°E TV hotspot. And we are also in discussions with our stakeholders and partners for expansion requirements for an additional satellite."
Also under construction is the new state-of-the-art Es'hailSat Teleport that will provide satellite Telemetry, Tracking and Commanding (TT&C) facilities and capacity management, together with a wide range of teleport services such as uplink, downlink, contribution, multiplexing, encoding, playout and broadcasting. The high-tech teleport will also provide back-up studios for TV channels and serve as a disaster recovery facility for broadcasters.
The site will be connected to the key media broadcasters in Qatar and to the international fiber gateway by means of a redundant, dedicated and diverse fiber optic link. Construction of the teleport at a site north of Doha started in 2015 and the first phase will be ready to support services by end of 2016, with final completion in 2017. The teleport is a custom built facility for the Es'hailSat fleet of satellites and will be fully owned, and operated by Es'hailSat.
Having both Ku-band and Ka-band capacity at the 25.5° / 26° East hotspot locations and a state-of-the-art teleport enables Es'hailSat to provide the region with the most advanced and sophisticated services in the broadcast, telecommunications and mobility sectors.
The company's core focus continues to be the MENA region, but with intentions to be a global player in the satellite arena. The company's expansion plans include new satellites in prime orbital locations that will provide customers around the world the most flexible and reliable services.
Es'hailSat's aim to have world-wide footprints through partnerships with leading regional and international satellite operators around the globe.
eshailsat.qa/
---
ETL Systems
By Ian Hilditch, Chief Executive Officer
ETL Systems, a UK-based global designer and manufacturer of RF distribution equipment, enjoyed an innovative 2016, which saw the launch of a range of new products, leading to contract wins all over the world.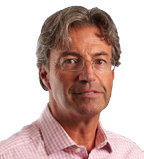 Ian examines the company's biggest developments over the last year and how ETL is preparing for the future...
Investment & Growth
The company's strategy over the past 12 months has been on organic growth with a focus on export markets and there are highly positive results—75 percent of the main NATO governments are ETL Systems customers and use the company's equipment to protect their citizens—14 of the top 20 satellite operators use the firm's matrices and other RF equipment. Last year, ETL Systems' RF solutions were shipped to 98 countries.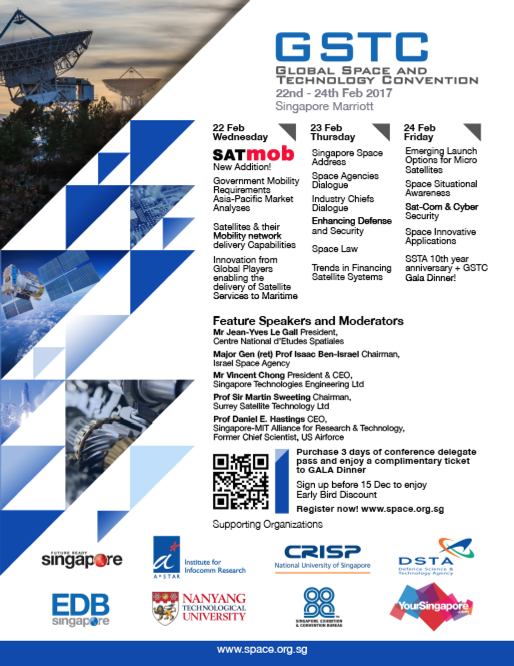 Innovations
Heavy investments have been made in the company's core business and in the last 12 months a range of new products have been delivered.

Hurricane—customizable matrix
ETL Systems' latest matrix, the 64 x 64 L-band Hurricane, was launched in March. The ultra-compact Hurricane Matrix allows the operator to select input and output modules that can be mixed and configured to exact Earth station requirements within the same matrix. Hurricane's flexible design offers optimized performance and a range of individual options to suit a particular set of RF needs, such as fiber inputs, variable gain and variable slope.
The new 64 x 64 Hurricane Matrix is the smallest matrix of its kind in the market with inclusive LNB powering in a 4U compact, modular chassis. The 850 to 2450 MHz operating frequency allows for Ka-band and HTS applications, while minimizing power consumption, as only active routes are powered.
RF Over Fiber
A 145 percent increase in sales growth has been experienced over the last year in the StingRay RF over fiber products, which offer excellent RF performance and a compact form factor.
A range of solutions are now offered for indoor and outdoor applications, which can convert and distribute RF signals from short distances, up to 10 km, and the new CWDM (coarse wavelength division multiplexing) modules provide up to 35km transmission fiber links, with eight wavelengths on a single fiber cable.

RF Components
GPS range
In May, a new range of products for Global Positioning System (GPS) and the broader Global Navigation Satellite System (GNSS) applications were launched. The new range includes outdoor and indoor GPS over Fiber and GPS Splitter units, which provide a reliable method for distributing GPS timing signals from a single antenna.
Fiber extender
In September, the Outdoor Unit Fiber Extender and Indoor Receive Unit were launched at IBC 2016. The new addition to the Stingray Fiber Series is ideal for outdoor broadcast events such as football, golf and music concerts as the product is suitable for installations where signals need to be sent up to 10 km in distance.
Super high frequency filters
More recently, a range of custom RF band pass filters with sharp rejection curves and frequency response debuted. The filters are available from 10 MHz to 20 GHz. Typical applications for band pass filters include separating transmit and receive signals in radio applications, TV broadcast transmitters, and general SATCOMs. They can also be used as harmonic rejection filters in amplifiers, radars and electronic warfare.

RF Power Amplifiers
A range of power amplifiers have been developed which can be used in the Electronic Warfare (EW) market for counter IED jamming systems, as well as medical applications, radar simulators, communication testing and electromagnetic compatibility (EMC) testing.
Custom Design & Build
Customization is a key part of what the company offers, with 46 percent of the 50 largest orders over the last year specifically engineered for custom requirements. The company is fully integrated from a design, test and assembly point of view which supports our custom build strategy.
ETL Systems understand that customer RF requirements are all different—the new Hurricane Matrix was designed in a modular custom approach to address their needs, with the customer being able to specify the input and output modules suitable for them from a standard list of parts, allowing matrix customization for each antenna feed.
Forward Thinking
As the broadcast industry rapidly advances, technology must progress at the same rate as the changes.
The ever-increasing demand for 4K broadcasts means that satellite signals have to carry more capacity, which has pushed the growth in High Throughput Satellites (HTS) launches. This has driven ETL to develop new products that are compatible for Ka-band applications, extending the performance of the firm's ground segment RF equipment, which has a wider operating frequency range—up to 2.5 GHz and beyond.
In addition to 4K, the continued growth of IoT and M2M technology is also playing a major role in the increased demand for bandwidth and signal carrying capacity. With Cisco forecasting that by 2020 there will be an estimated 50 billion connected Internet devices worldwide, this is something that must be prepared for now.
Fortunately, ETL products evolve quickly as the industry advances and the company is highly flexible and is able to act efficiently on these changes. ETL Systems looks forward to further product range development, market growth and an increased international presence during 2017 and beyond.
etlsystems.com/
Ian Hilditch matriculated from Oxford University in 1980. During that time, he enjoyed a mechanical engineering scholarship from ICI Petrochemicals and Plastics Division, spending a total of about two years working for the company, in various training roles.
After Oxford, Ian joined Continental Illinois Bank in London, initially as a commercial banker, and then moving into investment banking where he traded emerging market debt. He eventually ran the New York trading team and was promoted to Senior Director and then Vice President.
Favoring more entrepreneurial challenges, he moved on to run Hilson Group, an engineering company that was focused on air pollution control equipment. Ian sold that business in 2001.
Acting as a business angel, Ian invested in several companies while looking for the next company to buy. In mid 2003, he led a Management Buy-In alongside Dr. Esen Bayer of ETL Systems. Ian is responsible for tech commercial activities of ETL, including sales, marketing and finance.
---
Globecast
By Didier Mainard, Executive Vice President of Sales, Marketing and Communication
During 2016, Globecast continued to build on the firm's strong reputation as a global media solutions provider.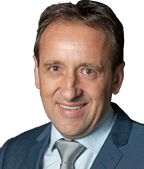 This is reflected in the company's work on the contribution and distribution sides and also continued growth as a complete end-to-end media services and playout solutions provider. A true partner for our customers, Globecast helps them to meet their business objectives across the entire value chain.
The media landscape is becoming ever more competitive. The primary concern for customers—and for broadcasters anywhere, for that matter—is how to make their business more efficient and generate new revenue opportunities from their existing content or channels. Globecast has a deep understanding of customers' business needs and, in partnership with them, helping them to meet the challenges of the current market environments is the major goal.
Video-On-Demand (VOD) is now an integral part of the media landscape. For Generation Z, VOD is central to the way they consume content. As broadcasters now have to meet this demand, Globecast announced in the spring that the company's media management and playout capabilities have been expanded with the addition of VOD Logistics service. This service designed to help ease the pressure on content providers by removing all VOD delivery and preparation complexity while, simultaneously, increasing content reach and profitability.

Globecast has simplified the process of creating and delivering VOD packages by handling the considerable complexities of supplying content that satisfies the differing requirements of each platform.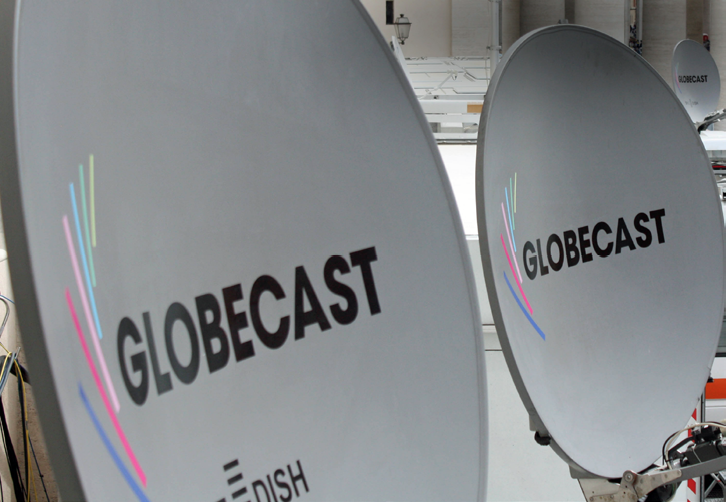 Linear channel management skills are leveraged to provide the same level of comprehensive quality control for VOD content—the company also now manages an extensive network of VOD platform affiliates to help clients to more easily distribute their content to the consumer.
There have been clear signals throughout 2016 that the tipping point with IP is going far beyond the context of simply distribution. From a Globecast perspective, technology is finally catching up to where the firm's value proposition should be—IP is incredibly enabling; all the things Globecast wishes to offer customers is becoming easier to accomplish.
Customers want agility. They need to be able to try something new with the flexibility now available to them but will drop the service if such doesn't work for them.
An IP world, where things are virtualized, helps lower the risk and up-front investment in infrastructure, making the provisioning of this flexibility and agility far more economically viable.
Additionally, IP is designed for multi-tenant from the ground up, which brings the agility and flexibility that broadcasters absolutely require in today's market. In the old broadcast infrastructure, everything had to be built separately for all of the customers and then had to be rebuilt—the infrastructure was always dedicated.
2016 also saw the announcement of Globecast's pioneering new Remote Production service, bringing together a variety of premium technologies to create a brand new acquisition capability.
Globecast's Remote Production offering turns the concept of traditional supply of a ready-to-broadcast feed from venues on its head. Initially targeting major live event (sports, entertainment, etc.) broadcasts, this new remote production service will enable content owners, broadcasters and event rights holders to reduce the enormous costs associated with a major live event broadcast. Particularly in cases where an event takes place repeatedly and frequently at a particular location, a single central production and switching operation makes a lot of sense both economically and logistically.
Globecast's Remote Production service will allow customers to create bespoke programming in their local studio, using their own production systems and to prepare their own customized ready-to-broadcast feeds.
Globecast's Remote Production offering is a perfect illustration of how the firm can harness the power of the distribution services and to use the power of the company's unparalleled network reach to deliver an innovative approach to customers.
Globecast was involved in many of the major sporting events that occurred this year—the UEFA Euro 2016 competition is a perfect example. Globecast provided a range of contribution services for multiple broadcasters covering the event, including a combination of SNG and contribution satellite services, managing contributions to and from the IBC, providing live standup positions and supplying and operating a flyaway antenna.
The company supported customers from Italy, France, South Africa, Russia, China, Ukraine, Germany, Japan and Malaysia, deploying French, British, Italian and South African engineers.
2016 has been an extremely strong year for the firm's media management and playout business. The Africa Channel is but one example of a broadcaster that has benefited from Globecast's Media Factory cloud-based media processing platform to build and playout their HD channel.
The Africa Channel is also benefiting from Globecast's ability to streamline their previous distribution model and therefore save costs. These extensive relationships across the industry also meant we were able to manage the sourcing and deployment of the new receivers and work with cable affiliates who require a SD variant to install new transcoders, allowing them to convert the HD signal to SD before delivery to their viewers.
Globecast's in-house expertise and market know-how is one of our USPs, and in Q4 the company appointed new members to the Globecast team in the US and LATAM, underlining the firm's commitment to the market in the Americas.
These are just some of the highlights from 2016—they illustrate how Globecast is a truly global media solutions provider and the company's role in helping our customers to meet and turn the challenges they face with the industry into new and exciting opportunities.
globecast.com
---
Hiltron Communications
By Antonio Monteverde, Sales Director
2016 proved to be another successful year for Hiltron in terms of new product development, product sales and systems integration for worldwide broadcast markets.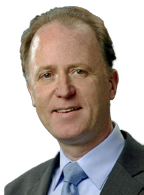 Early in the year, the company commenced the first of two satellite newsgathering (SNG) vehicle projects for German public-service television and radio broadcasters. Based on a Fiat Ducato, this project centered on the integration of a complete SATCOM system allowing news or outside broadcast crews to deliver video and audio content to the network's main studios from practically any location.
Hiltron designed a complete system, including a routing matrix and dual 250 watt solid state microwave power amplifiers feeding a 1.8 meter diameter dish antenna which was mounted on the vehicle's roof.
The company also provided and integrated a microwave receive channel. The entire system is operated via a Hiltron HMCS monitoring and control unit in conjunction with a Hiltron HSACU antenna controller (Figure 1), which is designed specifically for satellite newsgathering applications. The second vehicle, currently being built, is based on a Mercedes Benz Sprinter.

The HMCS antenna controller provides a highly efficient line-up procedure for professional satellite systems. This includes full control of contribution encoders. Operation is via an intuitive graphical user interface with color-coded alarm message handling.
An integral database stores specific satellite transponder and encoding profiles. The HMCS can also control additional customer-specified satellite communications and video equipment. Authored in Java, the HMCS is compatible with Linux, Apple OSX, and Microsoft Windows operating systems. It is supplied with a drive for the Hiltron HSACU SNG antenna control unit. Alternative ACU drives are also available.
In a combined endeavor with Danmon Group Sweden, Hiltron completed a SATCOM project at a major teleport in Latvia. The project included a five channel satellite link, which was required to carry television content to Europe from the 2016 Summer Games in Rio de Janeiro.
Central to the contract was the provision and integration of 3.6 meter satellite dish on an HMAM motorized mount plus a Hiltron HACU antenna control unit and an HDCU-E ice-sensing and dish heating system.
A satellite downlink system was completed for Ireland's national public service broadcaster, Raidió Teilifís Éireann (RTE). This new resource consists of a 3.7 meter antenna, a HMAM motorized antenna mount (Figure 2) and a HACU controller, required for use as a Ku-band link receiving video and audio data from multiple sources.
The project was managed by Dublin-based system integration specialist Libirel Communications Limited.
"RTE's engineering managers were wowed by the speed and precision of the HMAM," said Libirel Communications' owner Declan Goulding. "They were also impressed by the compactness of the HMAM, fully pre-wired and ready for easy installation and connection to the network. We have installed the motorized antenna system in the teleport at RTE's Donnybrook headquarters and connected it to the central L-band router via a 250 meter fiber link. The system we have provided includes a step-track function using satellite beacon. The control interface is connected to the HACU via standard Ethernet and the HMAM is configured for operation from the master control room. We have also provided a Hiltron handheld controller which plugs directly into the HMAM drive electronics."
The Hiltron SORBAS family of products made their European exhibition debut at IBC2016. SORBAS is designed to form the heart of customized SATCOM systems.
Conceptually, SORBAS brings together, as one product series, a range of devices the company has developed in the twin roles of manufacturer and as a provider of completed, customized systems.
Central to the SORBAS product family is the HCS-Core which is used as a control element for tasks such as switching downconverters, integrated receiver/decoders, digital video broadcast encoders, high-power amplifiers and waveguides. The other products in the series are field-proven and in successful operation at many locations around the world, forming elements of our own systems and those designed by systems integration partners in many countries.
The HCS-Core element of SORBAS is available in 2 RU high full-rack-width and half-rack-width versions. The full-rack-width model can accommodate as many as 16 modules and is Hiltron's largest and most versatile SATCOM controller to date.
The current range of cards includes a monitor, control and power supply for fiber optic devices, a fiber-optic switch, LNB redundancy systems for C-band and Ku-band, HPA redundancy control, redundancy for DVB MPEG encoders/modulators/IRDs and a generic monitoring and control module.
Part of the Hiltron SORBAS product family, HMAM is a high-precision motorized satellite antenna mount designed for two-way VSAT communication or receive-only downlink applications. HMAM can be used for a wide range of applications including broadcast and telecommunication downlinks.
An optional motorized feed changer allows the head to be moved quickly to a new position for switching between frequency bands. HMAM comes complete with professional-grade drives for azimuth and elevation plus a high-accuracy polarization drive. The combined head and drive form a three-axis motorized mount with 180 degrees of azimuth adjustment, 90 degrees of elevation adjustment range and fully adjustable polarization.
Hiltron's HACU is designed to control three-axis motorized antennas. The antenna control unit and associated motor-control electronics are contained in an IP65-rated weatherproof outdoor housing with a hinged front access port secured by dual key screws.
The HACU can be operated from a PC running a graphic user interface compatible with standard web browsers. The control GUI displays all the information required to set and maintain azimuth, elevation and polarization, including current and target positions plus a database of potential accessible satellites.
The Hiltron HDCU-E is a combined ice-sensing and dish heating controller for use with large satellite antennas and is capable of handling up to 450 kilowatts of power across multiple heating groups. Each group is divided into three independently-controlled heater arrays. Each array in turn feeds up to three antenna heater circuits.
A four-group configuration, for example, allows control of 12 arrays addressing a total of 36 heating circuits. This modular control approach permits easy configuration of parameters such as antenna size, number of heater pads and the power requirement of each pad.
Snow detection is via a reflective sensor with a polarizing filter. Each heater circuit is individually supervised and controlled via user-adjustable minimum and maximum thresholds. Sequential switch-on is performed within the controller to prevent rapid changes in current load when the antenna heating process is activated or deactivated. Sequence timing is user-configurable.
Projects currently progressing include installation of six complete Hiltron SORBAS systems at locations in Asia, Europe and South America for a major satcom service provider. A special requirement for the Asian installation was the need to increase the wind stability rating of an HMAM motorized antenna mount with a 3.7 meter antenna from the specified 330 km per hour to 338 km. That may not sound like a big difference but the increase in wind force is exponential—the company had to do some static adjustments to increase stability.
Rounding off the year, a major Asian telco has ordered 120 fixed-mount SATCOM antenna systems from Hiltron. Each incorporates a 1.8 meter Laminas dish, which will be used in conjunction with a 6.3 meter GD-SATCOM antenna. Delivery is scheduled for November/December.
hiltron.de/
---