ISRO Earns Respect + Revenue...
ISRO (Indian Space Research Organization) earned more than Rs 100 crore in the last three years by launching satellites of other countries, Minister of State in PMO Prithviraj Chavan told the Lok Sabha. The space agency launched 12 foreign satellites during the last three years, including six nano satellites at a cost of Rs 101.60 crore, he said. In reply to a separate query, Chavan said ISRO also plans to launch a naval satellite in 2010-11, which would provide a communication facility to various naval vessels. He said the ISRO plans to send human beings in space and undertake planetary exploration within the next decade.
The space program also envisioned enhancing capabilities in the areas of satellite communications, navigation, Earth observation, and human space flight, in addition to pursuing research in space science, astronomy and planetary exploration, he said. ISRO's Geosynchronous Satellite Launch Vehicle (GSLV) is capable of putting into orbit a 500 kg payload to undertake a mission to Mars.
---

The Planetary Society Believes In LightSailing...
The Planetary Society has announced LightSail, a plan to sail a spacecraft on sunlight alone by the end of 2010. The new solar sail project, boosted by a US$1 million anonymous donation, was unveiled on the 75th anniversary of the birth of Planetary Society co-founder Carl Sagan, a long-time advocate of solar sailing.
LightSail is an innovative program that will launch three separate spacecraft over the course of several years, beginning with LightSail-1, which will demo that sunlight alone can propel a spacecraft in Earth orbit. LightSails-2 and 3, more ambitious still, will reach farther into space. Taking advantage of the technological advances in micro- and nano-spacecraft over the past five years, The Planetary Society will build LightSail-1 with three Cubesat spacecraft. One Cubesat will form the central electronics and control module, and two additional Cubesats will house the solar sail module. Cameras, additional sensors, and a control system will be added to the basic Cubesat electronics bus.
LightSail-1 will have four triangular sails, arranged in a diamond shape resembling a giant kite. Constructed of 32 square meters of mylar, LightSail-1 will be placed in an orbit over 800 kilometers above Earth, high enough to escape the drag of Earth's uppermost atmosphere. At that altitude the spacecraft will be subject only to the force of gravity keeping it in orbit and the pressure of sunlight on its sails increasing the orbital energy.
Lightsail-2 will demonstrate a longer duration flight to higher Earth orbits. LightSail-3 will go to the Sun-Earth Libration Point, L1, where solar sails could be permanently placed as solar weather stations, monitoring the geomagnetic storms from the Sun that potentially endanger electrical grids and satellite systems around Earth. James Cantrell, CEO of Strategic Space Inc, is Project Manager of LightSail-1. Stellar Exploration will build the spacecraft in San Luis Obispo, California. Other team participants include the Cubesat development group at California Polytechnic University, San Luis Obispo, and a team at Russia's Space Research Institute.
---
NTS NanoSat Monitors Illegal Fishing For Canadian Forces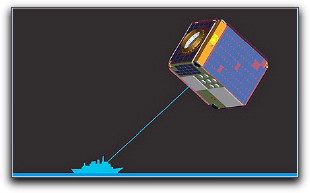 exactEarth Ltd., a subsidiary of COM DEV International Ltd., has successfully used its space-based AIS (Automatic Identification System) technology, exactAIS, to assist the Canadian Forces (CF) and Department of Fisheries and Oceans (DFO) in monitoring illegal unregulated unreported fishing (IUU) activity in the Pacific Ocean. For several weeks, the Company has tasked its NTS nanosatellite to monitor a targeted region of the northern Pacific Ocean for the AIS signals that are required to be transmitted by several classes of ocean-going vessels. The exactEarth data has been combined with other surveillance information to enable the Canadian Forces and DFO to focus their surveillance and monitoring efforts on specific vessels suspected of IUU fishing.
"We are pleased our technology has been able to contribute to international efforts to ensure sustainable fishing practices," said Peter Mabson, President of exactEarth. "This project illustrates just one of the many applications made possible by the exactAIS capability to detect ships from space rapidly over a wide area."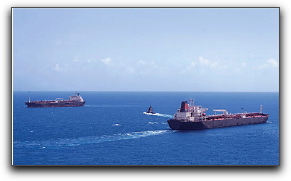 IUU fishing, in particular high seas driftnet fishing, has a devastating effect on marine life as nets up to 40-kilometres long catch everything in their path, resulting in depletion of valuable fish stocks. The United Nations has maintained a moratorium on driftnet fishing since 1992, but the problem persists, with many non-compliant fishing vessels actively concealing their violations. Canada through DFO is one of many countries cooperating in an international enforcement effort. The Department of National Defence engaged exactEarth to supply AIS data to assist in the monitoring and enforcement of IUU practices. The AIS data from NTS was provided on a daily basis over the entire region of the IUU study — a region which spanned more than six million square kilometres in the northern Pacific Ocean. As a result, the CF and DFO were able to target their monitoring efforts, which include aerial surveillance by Aurora maritime patrol aircraft, in a more efficient and cost-effective manner over this wide expanse.
The NTS nanosatellite was launched in April, 2008, to validate COM DEV's space-based AIS technology. Having successfully completed its original mission, the 8-kilogram spacecraft continues to orbit the Earth every 90 minutes and remains fully functional. IUU monitoring represents the first time exactEarth's AIS solution, exactAIS, has been deployed for operational, rather than demonstration purposes.
---
Shrinking Swedish Satellites In Space!
ÅAC Microtec in Sweden tests miniaturized satellite systems in space, and for the second time in 2009, they will fly their revolutionary microsystem-based components in space. On Wednesday, September 23rd, an Indian PSLV launcher brought AAC's miniaturized computers, control systems, and mass memories to test in their real working environment. ÅAC Microtec is the first company in the world to demonstrate a 3D-wafer level packaged (3D-WLP) microelectronic and MEMS equipped nanosatellite in space. ÅAC Microtec has, together with RUAG Space (ex. Saab Space), developed an advanced nanosatellite architecture based on a plug-and-play concept for rapid response and scientific satellites on behalf of the German company group, OHB Systems in Bremen.
The satellite architecture is called INOVATOR ("IN-Orbit Verification of ÅAC Technologies on Rubin") and consists of miniaturized subsystems for data handling, communication, attitude control and mass memories. INOVATOR is an advanced experiment for future small, powerful satellites that can be offered for launch from jet airplanes and by small launchers. The attitude control modules use ÅAC's thru-silicon-via (TSV) technology XiVIA®.
"This is the first time that a nano-satellite system entirely built in a 3D-packaging technology is demonstrated in space. Through INOVATOR, we demonstrate the basis for the small satellites of the future: the total mass of our subsystems is only 120 grams! This is a revolution which makes it possible in the future to fly very advanced instruments on small satellites since the control electronics becomes so small," says Robert Thorslund, Project Manager at ÅAC Microtec.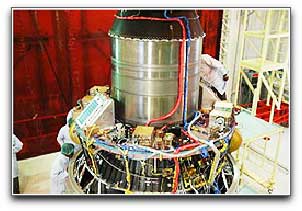 ÅAC has, with RUAG Space, built a mass memory that reuses electrical design elements from the ESA-satellites Herschel and Planck, aiming at demonstrating that the ÅAC technology can be used for realizing existing designs.
"RUAG Space has contributed with their long experience of designing space electronics and specifically mass storage memories. It has been of particular interest to see if ÅAC's technology could be useful in hybrid solutions where parts of existing designs are miniaturized. We have successfully integrated and tested ÅAC's technology in our labs in Göteborg. It will be exciting to see how the systems will perform in space," says Lars Nordfeldt, Director of Communications at RUAG Space.
The launch of RubinSat 9.2 was performed as a piggyback service with the research satellite Ocean-Sat 2, launched from India on September 23rd. The launcher was a Polar Launch Service Vehicle (PLSV-C14). The INOVATOR-experiment has been financed by the Swedish National Space Board and was been developed under a three-year schedule. PSLV-C14 also carried the 960 kg indigenous Oceansat 2 and six other nano satellites, including four Cubesats and two Rubinsats. Oceansat 2 is the 16th Indian remote sensing satellite and is a cuboid with two solar panels projecting from the sides.
---
ISRO To Receive Nano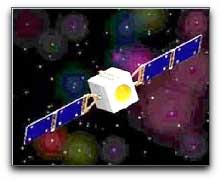 From Students For Eco Work
In India, IT Kanpur has developed a nano-satellite that is expected to provide real-time data on drought, flood, vegetation and forestation.
The satellite, designed and developed by a group of students of the institute, will be handed over to ISRO, which is expected to launch it by the end of the year. "This satellite will have specific function of sending imagery on ground conditions. We will set up a tracking station in our institute where we will get the real-time data on drought, flood, vegetation and forestation," IIT Kanpur Director Prof. S. G. Dhande said. The nanosatellite, which will be named 'Jugnu' (in English, Firefly), will have a mass of less than 10 kg. It will piggyback on larger launches, avoiding the need for a dedicated launch.
---
PacTel Int'l Mobile Network Launch In Funafuti
Pactel International has launched a new 2.5G Mobile Network in Funafuti. To date, this network already has more than 600 subscribers. The existing network was damaged by a storm in 2007, leaving the Island's customers without mobile phone coverage. Pactel International was appointed by Tuvalu Telecom Corporation to install a replacement mobile phone network to operate on the island. This has allowed the Company's customers to access normal mobile services at very competitive rates.
Simeti Lopati, CEO of Tuvalu Telecom Corporation expressed his pleasure in Pactel's solution and its tailored ability to serve the needs of the people of Funafuti:
"Tuvalu Telecom is grateful to Pactel International for the assistance it provided in restoring our mobile phone service. Despite a number of geographical and environmental challenges, Pactel International managed to design and install a GSM network solution, optimal to our needs. This solution has noticeably improved Tuvalu Telecom's services and financial situations. I believe that this is a beginning of a long and mutually beneficial partnership with Pactel International, which will prosper into the future."
---
SSTL Launches Satellites x 2 For Disaster Determination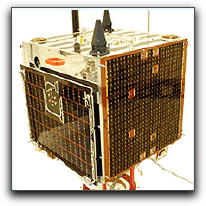 More is better as SSTL expands the capability of the only spaced-based disaster monitoring system, the Disaster Monitoring Constellation (DMC), with the successful launch of the UK-DMC2 and Deimos-1 satellites. The British built satellites were launched onboard a Dnepr rocket from the Baikonur Cosmodrome in Kazakhstan at 18:45 UTC on Wednesday, July 29, 2009. Following confirmation of separation from the launch vehicle, ground stations in Guildford and Spain established contact with UK-DMC2 and Deimos-1, respectively, and both satellites are now commissioned.
Both satellites will bring significant enhancements to the DMC, which provides Earth observation imagery for a range of commercial and environmental applications as well as to the International Charter: Space and Major Disasters. The first satellite in the DMC, AlSAT-1, was launched in 2002 and with the addition of these further two satellites, the total number of operational DMC "eyes in the sky" has been increased to six.
UK-DMC2 and Deimos-1 were designed and built by SSTL at the Company's state-of-the-art facilities in Guildford U.K. Deimos-1 was manufactured for Spanish customer, Deimos Space, while UK-DMC2 is owned by SSTL and will be operated by the Company's subsidiary, DMCii. The latest spacecraft continue SSTL's rapid advances in innovative space solutions with each satellite having ten times the capability of the satellites launched just five years ago.
SSTL's Chairman, Sir Martin Sweeting, commented, "These latest two satellites will advance the capability of the DMC, an international constellation conceived and established by SSTL to provide affordable Earth observation space assets to all, and continue to demonstrate the commercial value of space as evidenced by SSTL's investment in UK-DMC2. The launch is also timely as the U.K. Government has just launched the Space Innovation & Growth Team (IGT) tasked with creating a 20-year strategy for the space industry that will build Britain's leadership in space. SSTL welcomes the initiative and is represented on the team."
UK-DMC2 and Deimos-1 were launched alongside four other satellites onboard the Dnepr launch vehicle: DubaiSat-1, AprizeSat-3, AprizeSat-4 and Nanosat-1B.
---
SES — Purchase Of Protostar 2
SES S.A. has announced the Company's SES Satellite Leasing business unit in the Isle of Man was selected as the successful bidder in a public auction for the Protostar 2 satellite with a US $185 million, all cash offer. Upon conclusion of the transaction, Protostar 2 will be integrated into the global satellite fleet of SES WORLD SKIES to provide incremental capacity over Asia. Protostar 2, built by Boeing, carries 22 physical Ku- transponders as well as 10 S-band transponders. The satellite was launched in May this year onboard a Proton rocket and is expected to provide at least 15-years of operational service.
---
Boeing — GOES-14 Enters Full Service
Boeing announced GOES-14 (formerly GOES-O), the second satellite in a series of Geostationary Operational Environmental Satellites built by Boeing for NASA and the National Oceanic and Atmospheric Administration (NOAA), has completed on-orbit testing and been accepted into service. NOAA will use GOES-14 to accurately predict storms and monitor weather conditions across approximately 60 percent of the planet, including the United States. Boeing and NASA conducted approximately five months of on-orbit testing on GOES-14 from the NOAA Satellite Operations Control Center in Suitland, Maryland, after the satellite's June 27 launch from Cape Canaveral Air Force Station, Florida. GOES-14 successfully completed a series of postlaunch milestones, including launch and orbit-raising data reviews, a contingency operations readiness review, and testing and verification of the instruments and communications services. GOES-14 now joins GOES-13 (formerly GOES-N) as a backup satellite for the two-satellite GOES constellation. The two spacecraft are ready to become NOAA's primary operational satellites. NOAA's current plans call for GOES-13 to become the operational east satellite during spring 2010 and begin providing critical data for the next hurricane season.
On December 16, Boeing shipped the third satellite, GOES-P, from the company's satellite integration and test complex in El Segundo to Cape Canaveral, where it will undergo final preparations for launch early next year. GOES-P will be launched aboard a Delta IV rocket procured from United Launch Alliance through Boeing's commercial launch business, Boeing Launch Services. The launch is planned for February 25 from Cape Canaveral's Space Launch Complex 37.
---
Intelsat — Etisalat Signs On With IS-15
Intelsat, S.A. has announced Etisalat UAE has signed a multi-year capacity contract on Intelsat's recently launched Intelsat 15 satellite (IS-15), located at 85 degrees East. Etisalat will use this capacity to expand its network platform beyond the United Arab Emirates and provide higher-bandwidth broadband services to its enterprise customers throughout the Gulf region. IS-15 is expected to enter service during 2010. Once on station, IS-15 will replace the Intelsat 709 satellite. IS-15's Ku-band payload will serve the Middle East, Russia, and the Indian Ocean region to distribute high growth applications that include cellular backhaul for wireless communications to remote locations; broadband networks for enterprise applications; IP Trunking for robust Internet connectivity; and video services for DTH programming.
---
DigitalGlobe — WorldView-2 Is Engaged
DigitalGlobe's (NYSE: DGI) latest high-resolution satellite, WorldView-2, achieved full operational capability on January 4, 2010. Successfully launched on October 8, 2009, WorldView-2 produced the first set of images within 11 days of the launch.
The satellite completed its commissioning process, enabling DigitalGlobe to begin start taking orders for WorldView-2 imagery from its global resellers, partners, and customers. WorldView-2 joins DigitalGlobe's existing sub-meter satellites on orbit, QuickBird and WorldView-1, to enable an annual imaging capacity equivalent to three times the earth's land mass. WorldView-2 collects multispectral imagery at 1.8 meter resolution and panchromatic imagery at 0.46 meters.
---
NASA — A Moving Experience To AMC 3
Effective January 16, 2010, NASA Television's Public, Education and Media channels will be available for downlink on Americom's AMC 3 satellite. Additionally, NASA TV has reformatted its online program schedule to improve its readability. Satellite and cable service providers, broadcasters, and educational and scientific institutions will need to re-tune their receiving devices to Americom's AMC 3 to continue accessing NASA TV for distribution. News networks, their reporters and other broadcast media organizations must tune their satellite receivers to the Media Channel to ensure reception of clean feeds for all mission coverage, news conferences, and other agency distributed news and information. News and other media organizations will no longer be able to rely on content from the Public Channel for clean feeds of mission and other agency activities. NASA TV's occasional HD feed and Live Interactive Media Outlet (LIMO) Channel also will migrate to AMC 3. For complete downlink information,
select this direct link
.
---
SSPI — Significant Survey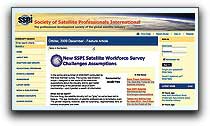 The Society of Satellite Professionals International (SSPI) has released the results of its first member survey. The report, "The Satellite Industry Workforce 2009," reveals some surprising and a few not so surprising results based on responses from SSPI members around the world. Key findings of the report, include:
The satellite industry is not a "graying" business. The age distribution of satellite professionals is remarkably even, with 43 percent of respondents between the ages of 18 and 39 and 80 percent of respondents under the age of 54.
The industry pays satellite industry employers to invest in training and development. Nearly 65 percent of employees who have 6-15 years in the industry have worked for their current employer 6-15 years.
The industry suffers from striking gender disparity that is unlikely to improve soon. Approximately 80 percent of industry employees are male, and the proportions hold up across all ages, though not across all job functions.
People who work in the industry are proud to recognize it as a distinct sector of the global telecom industry. A large majority, when asked what they do for a living, say "I work in the satellite industry."
"There have been a lot of anecdotal assumptions about the satellite industry workforce, but no hard numbers backing or refuting any of those to date," said Tamara Bond, SSPI Membership Director and author of the report. "In order to better support the professional development needs of the industry, SSPI felt it was imperative to first look at the make-up of the industry and gain insight into those who call themselves 'satellite professionals'. The survey yielded a wealth of information about the people we work with as well as the apparent health and stability of the industry, at least from the viewpoint of the employees." The report and a video with the author are available by selecting the above graphic.
---
TriaGnoSys — Certainly Is Up In The Air
TriaGnoSys has completed its air traffic management (ATM) communications suite, a mobile aeronautical communication network based on Internet technologies for cockpit and cabin services, which seamlessly integrates satellite and terrestrial data links. The technology was developed as part of the EU-funded Networking the Sky (NEWSKY) project to manage the huge growth in air traffic, which is forecast to double by 2025 according to the latest Eurocontrol figures.
At the conclusion of the NEWSKY project, TriaGnoSys demo'd its communications suite using a simulated flight from Europe to the U.S. Throughout the flight, either a satellite or a terrestrial link was automatically selected, depending on operational preferences and the availability of links, resulting in a seamless handover between the networks ensuring session continuity. TriaGnoSys' ATM communications suite provides both voice and data communications, as well as weather map downloads. A central feature of the suite is the use of IPv6, combined with TriaGnoSys' VoCeM compression and optimization technology.
---
Ariane 5 — Oui! Eye Spy In The Sky As French Helios 2B Launches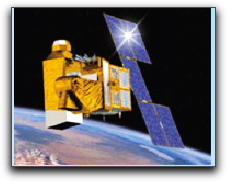 Arianespace wraps up another successful year of operations with the orbiting of the French Helios 2B military very-high-resolution optical imaging observation (spy) satellite, which was produced by Thales Alenia Space and launched at the European Spaceport at the Guiana Space Center in Kourou, French Guiana, on behalf of the French Space Agency. This was the third time in 2009 that Arianespace's launcher carried defense and security payloads. On its year-opening mission in February, Ariane 5 lofted two Spirale satellite demonstrators for a French-developed future early warning system, while its October 1 flight deployed the COMSATBw-1 secure telecommunications platform for Germany's armed forces.
Chairman and CEO Jean-Yves Le Gall said these missions "underscore the strategic nature" of Arianespace's role as a launch services provider, and confirms the access to space provided by a system that is backed by European governments and its space industry. During the past 30 years, our company has launched 277 satellites — 32 of which were for the requirements of European defense. We have 10 new contracts signed in 2009 — soon 11 — and we once again lead the pack, and our order book guarantees the launch rate of six to seven Ariane 5s annually for the years to come."
"Thales Alenia Space has produced all the high-resolution instruments for Helios satellites since 1993," said Reynald Seznec, President and CEO of Thales Alenia Space. "By drawing on our expertise in optical engineering and industrial facilities that are unrivaled in Europe, we have developed instruments that are increasingly sophisticated and also provide greater and greater precision in terms of both spatial and spectral resolution. Thales Alenia Space has the capabilities needed to remain the trusted partner of the French Ministry of Defence in the coming years, for both observation and communications applications."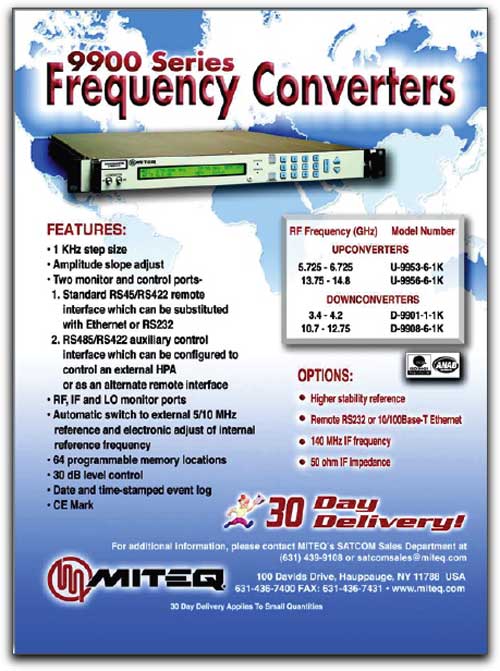 The Ariane 5 GS is tailored for low-Earth orbit payloads such as Helios 2B, and is operated in conjunction with the Ariane 5 ECA on missions to geostationary transfer orbit that carry telecommunications satellite payloads. As a result, Arianespace uses two standardized launcher configurations, ensuring what they describe as high reliability and availability through production repeatability. The Ariane 5 GS launcher carried a total payload of 5,954 kg, including the HELIOS 2B satellite. This bird is the second satellite in a new-generation spaceborn observation system for military applications that has been created by France in conjunction with Belgium, Spain, Italy and Greece. All of the previous Helios 2 and Helios 1 satellites have been launched by Ariane vehicles, starting with Helios 1A in July 1995.
---
Lockheed Martin's GOES-R Gets The Go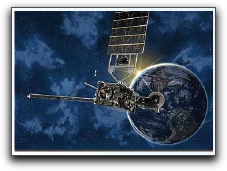 Thumbs up for the Lockheed Martin team, originally awarded a contract by NASA in 2007 to design and build the agency's Solar Ultraviolet Imager (SUVI) for the Geostationary Operational Environmental Satellite (GOES)-R Series. The team just met the requirements of a Critical Design Review at the Lockheed Martin Space Systems Advanced Technology Center (ATC) in Palo Alto by a group of multi-disciplinary experts from NASA and NOAA, as well as a number of independent reviewers. The SUVI instrument will be built at the ATC under the management of the company's Sensing & Exploration Systems organization.
The Lockheed Martin SUVI instrument meets and exceeds all performance requirements. The design provides over six times more pixels (picture elements) than required, and imaging cadence capability at more than three times the original specification. The SUVI program will now proceed to fabrication of the flight units. The next major review will be the Pre-Environmental Review in November 2011. The team is on track for instrument delivery in October 2012, with six months of schedule margin to meet that date. The first GOES-R launch is scheduled for 2015.
---
United Launch Alliance — NASA's WISE Wins Its Freedom
United Launch Alliance capped 2009 with the launch of a Delta II carrying NASA's Wide-field Infrared Survey Explorer (WISE) spacecraft on December the 17th. Rocketing from Space Launch Complex-2, the launch was the eighth Delta II of 2009 and represents the 37th successful mission launched by United Launch Alliance in its first 36 months of operation. WISE will scan the entire sky using an infrared telescope with sensitivity hundreds of times greater than ever before possible, picking up the glow of hundreds of millions of objects and producing millions of images. The mission will uncover objects never seen, including the coolest stars, the universe's most luminous galaxies and some of the darkest near-Earth asteroids and comets.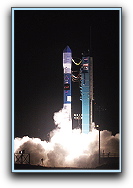 The spacecraft was launched on a Delta II 7320-10C configured vehicle featuring a ULA first stage booster powered by a Pratt & Whitney Rocketdyne RS-27A main engine and three Alliant Techsystems (ATK) strap-on solid rocket motors. An Aerojet AJ10-118K engine powered the second stage. The payload was encased by a 10-foot-diameter composite payload fairing.
---
Lockheed Martin — GPS2+ Conveyed To Inmarsat
Lockheed Martin has completed site acceptance testing over the Inmarsat-4 satellite network and delivered the Global Satellite Phone Service (GSPS) gateway in Subic Bay to Inmarsat. This is the final major delivery for the GSPS program contract that was awarded to Lockheed Martin in December 2006. In addition, Lockheed Martin successfully implemented and integrated the evolution of the Global Mobile Radio (GMR2) standard to GMR2+, providing improved performance and features over the prior generation of Lockheed Martin gateway products.
---
ESA — Gaia To Glean Galaxy Goodies
The European Space Agency (ESA) will launch the Gaia satellite into space using the Soyuz-STB/Fregat launch vehicle from the Guiana Space Center (French Guiana) in 2012. Gaia, ESA's nexgen star mapper, will be placed into the deep space beyond the lunar orbit. Gaia is a successor of ESA's Hipparcos mission. Built by EADS Astrium, it will weigh around 2,100 kg at launch and is equipped with a most sensitive telescope and a latest generation instrument payload. Gaia's mission is to observe more than a billion objects with magnitude down to 20 and to construct the largest and most precise map of the Galaxy, the Milky Way, extrasolar planets and other galaxies. It will scan the sky for at least five years from the second Lagrangian point (or L2), located at about 1.6 million kms away from the Earth.
---
NASA | NOAA — GOES-P Enters Post Storage Testing Phase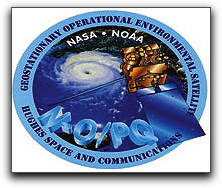 Just two months after the successful launch of the GOES-O spacecraft, now called GOES-14 in orbit, the NASA team removed the GOES-P spacecraft from storage and commenced its post storage testing. GOES-P is being prepared for an early March 2010 launch and, if the launch schedule holds, it boasts an unprecedented two launches in approximately 8 months. The latest Geostationary Operational Environmental Satellite, GOES, developed by NASA for the National Oceanic and Atmospheric Administration (NOAA), called GOES-P, is targeted to launch on February 25 onboard a United Launch Alliance Delta IV expendable launch vehicle.
Once in geosynchronous orbit, GOES-P will be designated GOES-15 and NASA will provide on-orbit checkout and then transfer operational responsibility to NOAA. GOES-P will be placed in on-orbit storage as a replacement for an older GOES satellite. GOES-P is the third and last spacecraft to be launched in the GOES N-P series of geostationary environmental weather satellites. The GOES satellites continuously provide observations of 60 percent of the Earth including the continental United States, providing weather monitoring and forecast operations, as well as a continuous and reliable stream of environmental information and severe weather warnings. GOES-P carries an advanced attitude control system using star trackers and Hemispherical Inertial Reference Units. The GOES-P image navigation has an accuracy of about 2 km from an orbit altitude of about 22,300 miles, or 35,700 km and only differs from GOES-O in the channel configuration for the solar Extreme Ultraviolet (EUV) telescope.
---
Boeing And ILS — Proton Takes Off On A Breeze And Brings TV DIRECTly To U.S.
ILS Proton successfully launched the DIRECTV 12 satellite for DIRECTV on December 29, 2009 from the Baikonur Cosmodrome. International Launch Services (ILS) and Boeing have been working diligently to ensure the successful launch of the DIRECTV 12 satellite into orbit, which occurred from Pad 39 at the Cosmodrome at 6:22 a.m. local time (7:22 p.m. EDT, 00:22 GMT). Boeing received the first on-orbit signals of the satellite, wich weighs more than 5.9 metric tons, from the satellites nine hours after its launch into geostationary transfer orbit, indicating that the satellite is healthy and operating normally.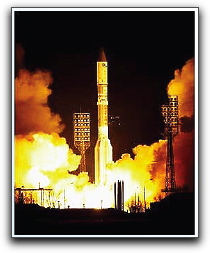 DIRECTV 12 is a Boeing 702 commercial satellite that will provide consumer television programming to millions of U.S. households and will expand DIRECTV's HD capacity by 50 percent with more than 200 national channels and 1,500 local HD and digital channels and more advanced services for its 18 million customers nationwide. The satellite will receive and transmit programming throughout the United States with two Ka-band reflectors, each measuring 2.8 meters in diameter and nine other Ka-band reflectors.
Handover of DIRECTV 12 is scheduled for early 2010. Together with DIRECTV 10 and 11, the new satellite will help significantly expand DIRECTV's HDTV broadcasting to consumers across the contiguous United States, Hawaii and Alaska.
This was the seventh and final commercial launch of 2009 for ILS and the 56th ILS Proton launch, overall. ILS Proton launched the DIRECTV 10 satellite just two years ago, fully demonstrating the enhanced Proton capability, which became the standard configuration for future missions. This was the 351st launch for the Proton, following the landmark 350th Proton launched just two weeks earlier on 14 December. The Proton Breeze M vehicle is developed and built by Khrunichev Research and Production Space Center of Moscow, one of the pillars of the Russian space industry.
"DIRECTV placed their trust and confidence in ILS two years ago with a very significant launch with the DIRECTV 10 satellite. At that time, it was the largest satellite launched by Proton, demonstrating the increased capabilities of the vehicle. Now, with DIRECTV 12, DIRECTV once again entrusted their business to us with the continuation of this successful partnership. We are very proud to play a significant role in the expansion of digital television services in the United States with DIRECTV," said ILS President Frank McKenna.
"At DIRECTV, we are proud to say that we have had many successful firsts, including the introduction of HD. We relied on ILS Proton in 2007 to launch DIRECTV 10 and knew that the same professionalism and flawless technical performance would be applied to the launch of DIRECTV 12. We thank the entire mission team from ILS, DIRECTV and Boeing, for their dedication and commitment to this launch," said Jim Butterworth, DIRECTV Senior Vice President of Engineering and Operations."
---