From a technology standpoint, the satellite-integrated Industrial Internet of Things (IIoT) is ready to deliver connectivity anywhere, anytime for industrial users to achieve global ubiquity for their operations.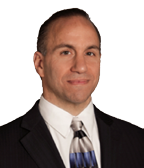 However, now big ideas from visionary business leaders are needed to drive the type innovation that leads to wide scale deployments and robust growth for the industry.
That was a prevailing theme from many the of industry leaders who gathered at Globecomm Techforum 2016 in Hauppauge, New York, late last year to discuss satellite's vital role in ubiquitous connectivity and the evolution of IoT's core components: devices, networks and applications—or, DNA.
Panelists represented a wide range of companies involved in IoT at every level, from service providers such as AT&T, to satellite network operators Iridium and Inmarsat, to satellite service companies such as Global Satellite Engineering, Comtech EF Data and iDirect as well as industrial technology vendors like Telit. Even cutting edge IoT adopters Bluetown and Talon weighed in on the driving factors of Industrial IoT adoption.
Globecomm demonstrated IoT readiness and global connectivity through a partnership with AT&T that combines connectivity from three different satellite networks with the service provider's global terrestrial cellular networks to link 29 billion devices. The ubiquitous connectivity that satellite provides covers gaps in cellular networks to enable industrial users to gather data from their devices, equipment and people anywhere they might be deployed around the world no matter how remote, whether a ship at sea, a remote oil and gas platform or an 18-wheeler traveling between urban centers.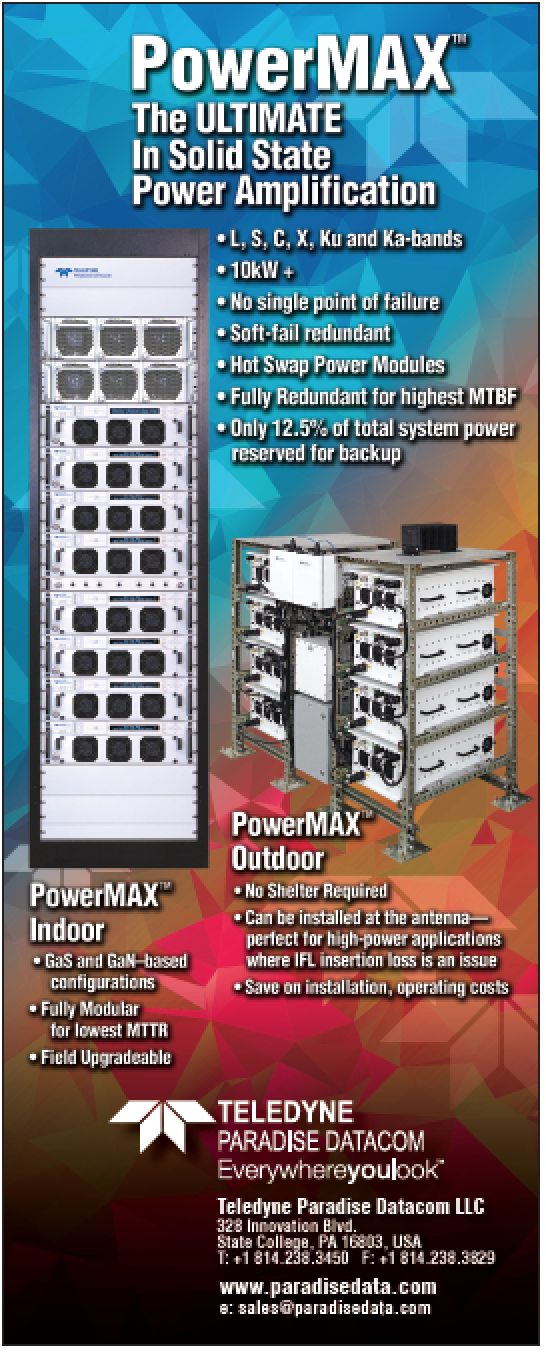 Globecomm's industrial service offering enables IoT devices to automatically switch to satellite networks when cellular connectivity is unavailable, eliminating the need for businesses to purchase cell and satellite service separately and allowing them to use both to manage their devices, networks and applications.
Bryan McGuirk, Globecomm's Chief Commercial Officer, said, "The ecosystem of companies serving IOT is critical its success and as a result of hosting the technology forum, Globecomm is even better positioned to succeed with its dual mode satellite/cellular offering with AT&T."
What's needed in the IoT industry now is the type of leap of faith that creates the exponential acceleration of technology adoption, according to Patrick Schwerdtfeger,, a consultant on technology trends that includes big data, artificial intelligence and social media—he delivered the opening keynote address at the Globecomm Techforum.
Historical technology introductions similar to what IoT is going through now needed someone to think in exponential terms in order to trigger a rapid acceleration of adoption. As an example, Patrick pointed to the use of supercomputers to map the human genome. When the project began in 1990, many experts declared this would take decades to complete. However, as computing power advances 100 fold every year, the project was completed in 2003, well ahead of the projections.
He also noted similar advances in big data, artificial intelligence, and autonomous driving and highlighted the contributions of Apple founder Steve Jobs, SpaceX as well as Tesla founder Elon Musk and others who accelerated the pace of innovation.
"All these people that we know so well, what sets them apart is that they think bigger," Schwerdtfeger said. "As a result of doing that they end up in a place nowhere else has gone and they are usually the first one to market each time."
Shiraz Hasan, AVP of Business Development, IoT Solutions, AT&T, concurred with the sentiment as he noted that 61 percent of customer organizations are pursuing IoT initiatives. His talk focused on AT&T's multi-network strategy with Globecomm and the keys necessary to drive adoption of this technology. The challenge is to get Industrial IoT customers to start thinking big, which means getting them to think outside their comfort zone, he said.
"There is still a lot more potential for the number of IoT connected devices to grow from 20 billion to 60 billion in 2021 as some of the projections state," Hasan said. "At AT&T, we're seeing that growth and I don't believe IoT is just hype anymore. If we don't adapt, we will be left behind and we believe multi-network connectivity will drive further adoption."
Multi-network IoT connectivity is what started AT&T and Globecomm down the path of collaboration more than four years ago, when a large container ship company contacted both firms to link more than 250,000 refrigerated containers on 400 ships. Connecting these ships required satellite Communications-On-The-Move (COTM) for oceanic vessels as well as knowledge of available, alternative coverage. Globecomm provided Ku-band coverage to 95 percent of the shipping routes and the backup/failover service was handed to Inmarsat's L-band platforms. All of the networks had to comply with maritime cellular operation, which made the technology integration quite challenging.
The time has now come for businesses to see the value of ubiquitous IoT connectivity and how this can affect their bottom line. IoT brings data in from an array of connected devices and sensors deployed in the field, whether they are for industrial, asset management, automotive, healthcare, energy or smart cities. Regardless of the myriad of short-range networks used at the device level, satellite provides the critical backhaul link to bring data back to the enterprise where it can then be collected and analyzed and used for greater situational awareness and business intelligence.
Hasan said AT&T in collaboration with Globecomm on the shipping container project four years ago has resulted in all parties now seeing a solid return-on-investment and how the technology can transform businesses. "Where the client started out and where they are today, are two different criteria. They are doing multiple things today that they couldn't do when they started," he said.
The original goal of the shipping container project was an optimized transportation and supply chain. The company wanted better logistics coordination, asset utilization and use of real-time monitoring to help avoid lost or spoiled shipments.
"IoT is the thread that can weave through virtually every business to produce new levels of efficiency, savings, and even create new revenue models," Hasan said.
"From an IoT vendor stand point, large enterprises and medium enterprises need to get creative in order to how to apply this technology so that it affects their bottom line and improves customer satisfaction," said Fred Yentz, CEO, IoT Platforms, Telit. "IoT discussions until recently have been consumed about technology but the business owner is the ultimate stakeholder in IoT deployments. We need to move the IoT discussion to the business owner, and we need to describe the technology in terms of business outcomes. That is ultimately the driving point for our successful stakeholders."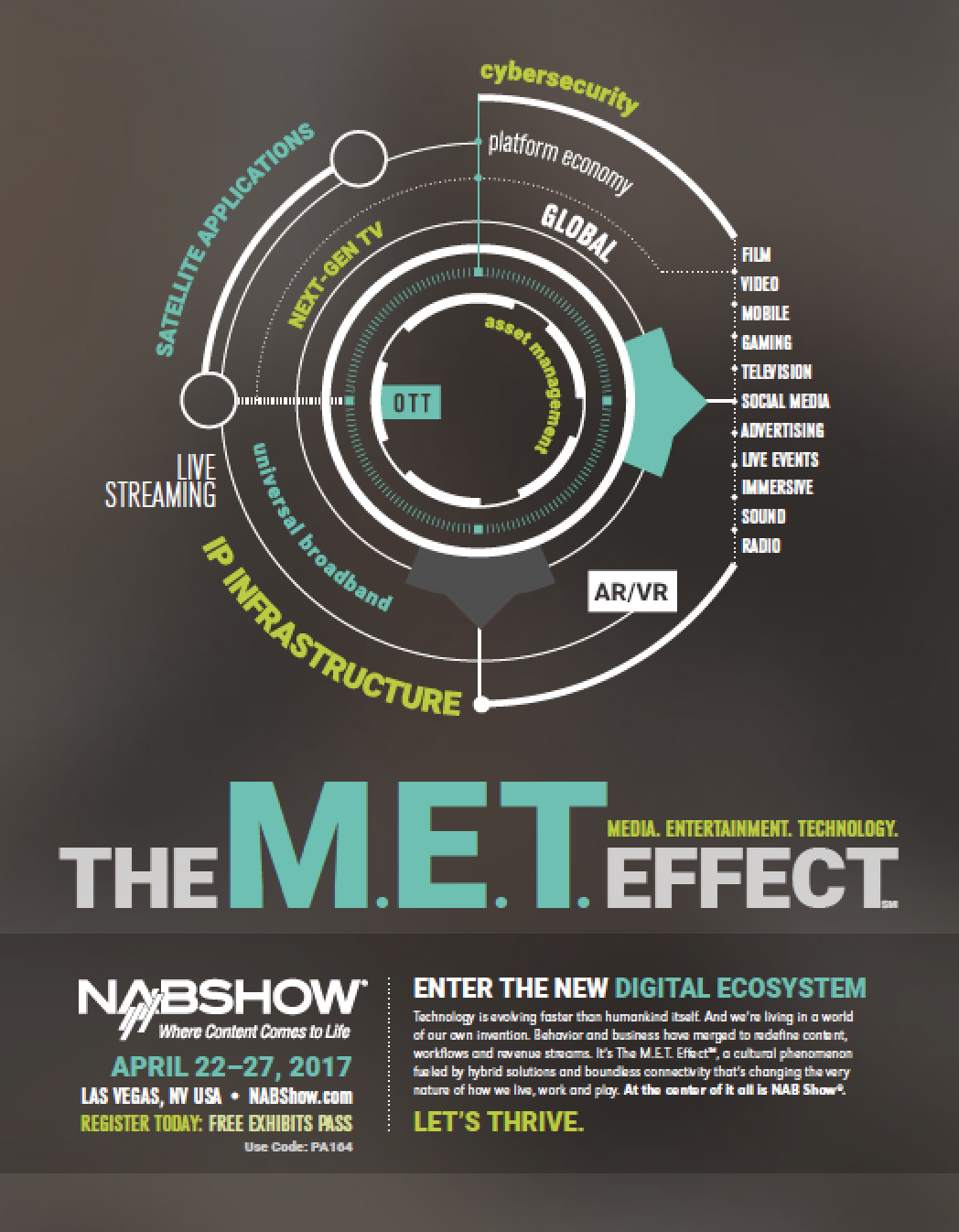 Jeff Palmer, Director for Global Satellite Engineering, said, "As IoT and all of these technologies start rolling out, we feel there is a lack of education in the field of what is really capable and that is really limiting deployments to the end users. The expectation in the field is to have an adviser, to say IoT technology is rugged and industrialized. That person in the middle advising the decision maker is what's missing, and they're waiting for someone to educate them on the latest technology, to say this is how you can solve your problems. Having 95 percent of the project to present to them gets the project done. That's what we're doing, we're proving it can run on all the L-band networks, on Iridium, on AT&T and that the hybrid technology works."
The tipping point when IoT achieves mass deployments on billions of connected devices is when medium enterprises learn how to apply technology to make money, save money or maintain compliance and see how it really affects their business, Yentz added.
Hasan said there is a lack of understanding and a bit of fear in how to apply IoT. "It's like the chicken or egg game, where you have to adapt the technology in order to prove the ROI, but most companies want to prove the ROI first before they adopt the technology. In the IoT space, we are limited in our imagination to a certain extent."
In the shipping container use case, unforeseen innovations have emerged for the company because of the ubiquitous nature of the multi-network connectivity. What began as a custom built network for machine-to-machine (M2M) communications eventually expanded to encompass business and crew welfare communications. GSM mobile services were added to support voice and SMS for crew calling. A speed variance application evolved to help shipping companies plan better routes and control speed to optimize fuel consumption. Another addition was a geo fencing and tracking application that brought ships in to compliance to cellular at sea operations. Additionally, news and entertainment services were added to the crew services menu.
The important lesson is the shipping container company took a chance—Hasan added, "Today, they are doing multiple things with the data that they never expected to do or even thought of when they started."
For more coverage about the Globecomm Techforum 2016, visit these video posting on the company's YouTube channel:
Achieving Global IIoT Connectivity:
youtu.be/ZdSz5MCsCw8
youtu.be/pIgD2FnLuVM
Applications that Deliver Value:
youtu.be/Vkej7Uf9eW4
youtu.be/HoFfEBfz7tQ
Paul Scardino, Senior Vice President of Sales, Engineering and Marketing for Globecomm, has been involved in the SATCOM and telecommunications fields since 1988 and has been a key driver for Globecomm Systems' success since February of 1997.
In Mr. Scardino's previous positions at Globecomm, he was Vice President of the Corporate Sales and Marketing organization as well as Senior Director EMEA Region, responsible for all of Globecomm Systems Inc.'s projects and accounts within Europe, the Middle East and Africa as well as customer specific global accounts.
---