Northrop Grumman's Astro Aerospace + MDA—Stored Energy Monopoles For RADARSAT
Thirteen lightweight antennas that self-deploy in 200 milliseconds have been delivered to support Canada's RADARSAT Constellation Mission (RCM) by Astro Aerospace, a strategic business unit of Northrop Grumman Corporation.
The highly configurable antennas are stored energy monopoles that deploy quickly and will be a critical part of the RCM Earth Observation satellites.
The antennas will be integrated into the Automatic Identification System payload that will be used to provide an advanced maritime identification capability; enabling ship identification, position, course and speed data.
The antennas were delivered to prime contractor, MacDonald, Dettwiler and Associates Ltd. (MDA).
The antennas have an adaptable and reliable design that can be easily tailored to specific applications and have been used in the Gemini and Apollo missions and in the most recent U.S. Air Force GPS satellites.
The stowed package is one of the smallest available and most compact for a deployable antenna of a given size. For example, the 13 antennas used in the RCM stow in a low mass and compact 4-inch by 4-inch by 2.5-inch canister.
The versatile antennas are available in monopole diameters from one-half inch to 1 3/8 inches and any length up to 25 feet.
Dan Johansen, RCM program manager, Northrop Grumman Astro Aerospace, said, "Our continued emphasis on breakthrough engineering has resulted in a 100 percent success rate on more than 1,000 units on satellite missions."
For more information about Astro Aerospace products, please visit
http://www.northropgrumman.com/BusinessVentures/AstroAerospace/Pages/default.aspx
---
Satellite Interference Reduction Group (IRG) + Inmarsat—London HQ Set For The Next Workshop
The Satellite Interference Reduction Group (IRG) has announced that its next workshop will be hosted by Inmarsat at its London Headquarters from October 21st through October 22nd.

The workshop will focus on the next steps in interference mitigation, such as using commercial interference initiatives applied to the military environment; VSAT Interference from TDMA/Burst Mode Systems, Geolocation and the "spin-off" technology ideas derived from the detection developments of Carrier ID.
Participants will gain valuable insight into the current initiatives and the next steps, as well as having the opportunity to input into the discussion around new technology and what else the industry and IRG, in particular, should be doing to reduce satellite interference.
"We are pleased to be holding our next workshop at Inmarsat's HQ," said Martin Coleman, Executive Director; the Satellite Interference Reduction Group. "Inmarsat has been, and continues to be, a valuable supporter and contributor to all interference initiatives."
"Interference is an issue that affects the entire industry," said Mark Steel, Director, User Terminal Development, GX, Inmarsat. "We are pleased to be hosting this important workshop, which we are certain will once again be filled with positive and interesting discussions, helping us, as an industry, to progress those initiatives further."
IRG is currently seeking speaking proposals for the workshop, which can be emailed to http://press@satirg.org.
For further information or to register, please visit http://satirg.org/irg-workshop-inmarsat-london/
---
Russian Satellite Communications Company (RSCC)—Customers Climb To 5,000 Plus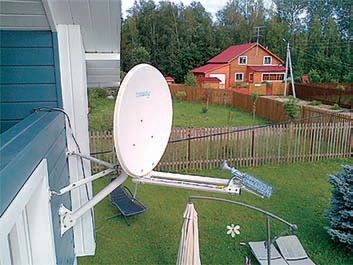 The number of Ka-band satellite Internet subscribers in Russia now exceeds five thousand as a new domestic mass market of satellite broadband Internet services in Ka-band is emerging, offering users affordable communications services via geostationary orbit spacecraft
The satellite network provides Ka-band Internet access and has just received their five thousandth active subscriber. Currently services are available in the European part of Russia using the KA-SAT satellite (9 degrees East).
Commencing as of the first quarter of 2015, the service will be extended to residents in the Far East and Siberia. From the second half of 2015, the Ka-band Internet access will be provided in the Central and South Ural Regions of Russia.
The network operation will be supported by the two Russian two spacecraft—Express-AM5 that is already operating in the orbit at 140 degrees East and Express-AM6, which is due to be launched later this year.
This project is giving rise to a new market for Ka-band services to satisfy the growing demand for affordable satellite Internet services from individuals and businesses. The average speed of user access to information resources is 6Mbit/s. The monthly average Internet traffic per terminal is more than 8GB, with the total monthly traffic exceeding 40Tb.
Services will be provided by the following partners (distributors) of RSCC:
• Ka-Internet ZAO
• Billing Solutions OOO (Raduga Internet brand)
• Web Media Services ZAO (HeliosNet brand)
• StarBlazer (StarBlazer brand)
According to Deputy Director General for Innovative Development at RSCC Evgeny Buydinov, "Ka-band satellite Internet is currently seen as a fairly high potential service, even in countries with well-developed ground infrastructure. According to our estimates, about 20-23 thousand users annually subscribe to this service in Russia.
"Once all the network segments have been brought on line, users will be granted satellite broadband access to information resources at any location across Russia from Kaliningrad to Kamchatka, at very attractive prices, absolutely regardless whether there are any cable connections available in a household.
"For us making contribution to this project is exciting and critically important. The latest Ka-band technologies improved consumer quality, i.e. network access speed and reduced the cost of equipment and traffic exposing VSAT services to more and more people," said CEO of Ka-Internet, Vitaly Vashkevich.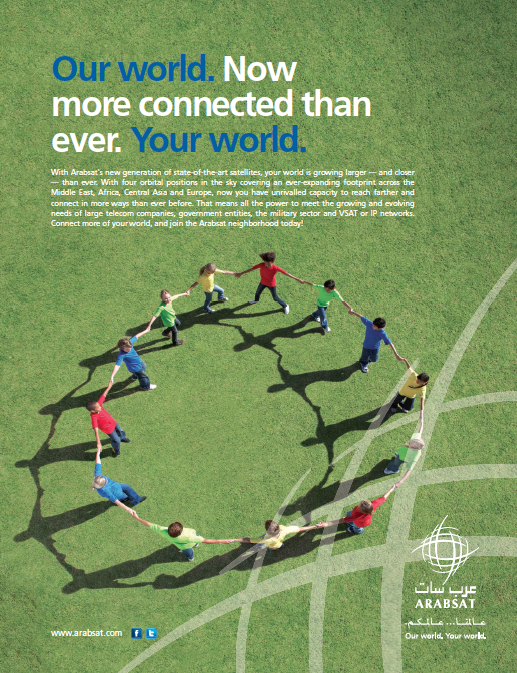 "We appreciate colleagues from RSCC for the opportunity to start operating in the Ka-band long before the first Russian satellite with Ka-transponders was put into service. Now we don't have a shadow of doubt about its operability in Russia's environment, and we are looking forward to the RSCC Ka-band satellite network being launched by the Express-AM5 spacecraft," he added.
The RSCC infosite may be reached at http://eng.rscc.ru/
---
China—Gaofen-2 Climbs To Orbit
China has successfully launched its most advanced Earth Observation (EO) satellite, the Gaofen-2, on Tuesday, August 19.
The Gaofen-2, the country's second high-definition satellite in orbit, was launched from the Taiyuan Satellite Launch Center in north China's Shanxi Province at 11:15 a.m. Beijing Time.
The one meter long satellite was boosted by a Long March-4B carrier rocket. A small satellite from Poland was also carried aloft by the rocket, according to the State Administration of Science, Technology and Industry for National Defense (SASTIND).
The satellite will be used for geographic and resources surveillance, environment and climate change monitoring, precision agriculture, disaster relief and city planning.
The primary users of the satellite will be the Ministry of Land and Resources, the Ministry of Housing and Urban-Rural Development, the Ministry of Transport, and the State Forestry Administration, according to the SASTIND.
The Gaofen-2 is the second of seven satellites to be launched for China's indigenous high-definition observation project Gaofen before 2020. The project was initiated in May of 2010.
Gaofen-1, the first satellite of the project, was launched in April 2013, and provides service for more than ten Chinese government departments including the ministries of land and resources, environmental protection and agriculture. Gaofen-1also assisted China with the nation's search for the missing Malaysian airliner MH370 and played an important role in city development in Beijing, Hebei Province and Xinjiang Uygur Autonomous Region, according to the SASTIND.
---
Orbital's Cygnus™ Travels To 'There' And Back + Takes Out The Garbage... Successful Cargo Delivery To ISS
Orbital Sciences Corporation has successfully completed their third cargo delivery mission to the International Space Station in the past 10 months, including the initial demonstration flight for the Cygnus™ spacecraft that was completed in October 2013, as well as the first two operational missions under the company's $1.9 billion Commercial Resupply Services (CRS) contract with NASA.
The company also noted that it is nearing the launch of its third CRS mission of 2014, which is currently scheduled to take place in mid-October.
The Cygnus™ spacecraft that carried out the cargo delivery mission for the second CRS mission was launched on July 13th. This mission, known as "Orb-2," unberthed from the ISS on August 15th, completing a 31-day stay at the orbiting laboratory.
Yesterday, Cygnus reentered Earth's atmosphere over the Pacific Ocean east of New Zealand at approximately 9:15 a.m. (EDT) marking the successful conclusion of the Orb-2 mission.
Orbital originally developed the Cygnus cargo spacecraft as part of a joint research and development initiative with NASA. Cygnus consists of a common Service Module (SM) and a Pressurized Cargo Module (PCM).
"Orbital's third cargo delivery mission to the International Space Station concluded with the controlled reentry of Cygnus over the unpopulated expanses of the Pacific Ocean," said Mr. Frank Culbertson, Executive Vice President and General Manager of Orbital's Advanced Programs Group. "From start to finish, we are very pleased with the results of this mission. With three fully successful cargo delivery missions now complete, it is clear our public-private partnership with NASA is proving to be a positive asset to the productivity of the ISS."
The Orb-2 mission began on July 13th when Orbital's Antares™ rocket launched Cygnus into orbit from the Mid-Atlantic Regional Spaceport (MARS) located at NASA's Wallops Flight Facility in Eastern Virginia.
Cygnus, which carried 3,669 pounds (1,664 kilograms) of cargo and science payloads, berthed with the ISS three days later on July 16. Prior to its departure from the station, the astronauts loaded the cargo module with approximately 3,550 pounds (1,615 kilograms) of items for disposal. Under the CRS contract with NASA, Orbital is using Antares and Cygnus to deliver up to 44,000 pounds (20,000 kilograms) of cargo to the ISS over eight missions through late 2016.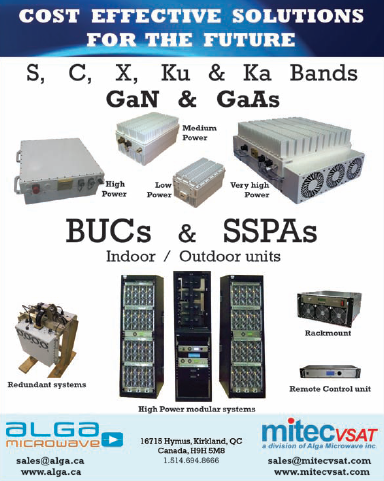 For these missions, NASA will manifest a variety of essential items based on ISS program needs, including food, clothing, crew supplies, spare parts and equipment, and scientific experiments.
Preparations are already well advanced for the next Cygnus cargo delivery flight, the Orb-3 mission, which is scheduled to take place this coming October.
The Antares rocket is now undergoing final assembly and testing at Wallops Island, while the Cygnus spacecraft is being prepared for shipment from Orbital's Dulles, VA production facilities to the Wallops launch site in September.
The Orb-3 flight is expected to deliver its heaviest cargo manifest yet, with 5,050 pounds (2,290 kilograms) of cargo and payloads to be sent to the ISS.
The Antares medium-class launch vehicle represents a major increase in the payload launch capability that Orbital can provide to NASA, the U.S. Air Force and commercial customers compared to its heritage small-class space launch vehicles such as Pegasus, Taurus and Minotaur. The Antares rocket can launch spacecraft weighing up to 14,000 pounds (6,400 kilograms) into Low Earth Orbit (LEO), as well as lighter-weight payloads into higher-energy orbits.
Orbital's newest launcher has completed four successful missions and is currently on-ramped to both the NASA Launch Services-2 and the U.S. Air Force's Orbital/Suborbital Program-3 contracts, enabling the two largest U.S. government space launch customers to order Antares for "right-size and right-price" launch services for medium-class spacecraft.
For more information on Antares, please visit http://www.orbital.com/
---
Arianespace, SSTL, OHB Systems + European Space Agency—Galileos Have Gone Astray
On August 22, 2014, at 9:27 am local time in French Guiana, an Arianespace Soyuz ST rocket lifted off with the first two satellites in the Galileo constellation.
The liftoff and first part of the mission proceeded nominally, leading to release of the satellites according to the planned timetable, and reception of signals from the satellites. It was only a certain time after the separation of the satellites that the ongoing analysis of the data provided by the telemetry stations operated by the European Space Agency (ESA) and the French space agency CNES showed that the satellites were not in the expected orbit.
The targeted orbit was circular, inclined at 55 degrees with a semi major axis of 29,900 kilometers. The satellites are now in an elliptical orbit, with excentricity of 0.23, a semi major axis of 26,200km and inclined at 49.8 degrees.
Both the Fregat upper stage and the two satellites are in a stable condition and position that entails absolutely no risk for people on the ground. The residual propellants on the Fregat stage have been purged and the stage was depressurized normally. According to the initial analyses, an anomaly is thought to have occurred during the flight phase involving the Fregat upper stage, causing the satellites to be injected into a non-compliant orbit.
Studies and data analyses are continuing in Kourou, French Guiana, and at Arianespace headquarters in Evry, near Paris, as of this writing, all under the direction of Stéphane Israël, Chairman and CEO of Arianespace, in conjunction with the Russian partners in the Soyuz in French Guiana program (Russian space agency Roscomos and the manufacturers RKTs-Progress and NPO Lavotchkine), as well as Arianespace's customer ESA and its industrial partners, to determine the scope of the anomaly and its impact on the mission.
"Our aim is of course to fully understand this anomaly," said Stéphane Israël, Chairman and CEO of Arianespace. "Everybody at Arianespace is totally focused on meeting this objective. Starting Monday, Arianespace, in association with ESA and the European Commission, will designate an independent inquiry board to determine the exact causes of this anomaly and to draw conclusions and develop corrective actions that will allow us to resume launches of Soyuz from the Guiana Space Center (CSG) in complete safety and as quickly as possible. The board will coordinate its work with Russian partners in the Soyuz at CSG program. Arianespace is determined to help meet the European Union's goals for the Galileo program without undue delay. We would like to thank ESA, the European Commission and CNES for the very productive discussions since becoming aware of the occurrence of the anomaly. While it is too early to determine the exact causes, we would like to offer our sincere excuses to ESA and the European Commission for this orbital injection that did not meet expectations."
Galileo's FOC phase is being funded and executed by the European Union, which has designated the European Space Agency as the system's development and sourcing agent.
"Doresa" and "Milena" were built in Bremen, Germany by FOC prime contractor OHB System and are named for children who were among those winning a European Commission-organized painting competition in 2011. That flight was followed by four Galileo satellites used for the system's In-Orbit Validation (IOV) phase, launched in pairs on Soyuz flights performed by Arianespace from French Guiana in October 2011 and October 2012. These four IOV spacecraft, launched on their historic first and third flights, enabled testing of the full Galileo system, clearing the way for the FOC phase.
The complete Galileo constellation is to be composed of 27 operational satellites and three reserves, distributed along three circular Medium Earth Orbit (MEO) planes at an altitude of 23,222km., inclined 56 degrees to the equator. By being interoperable with the existing U.S. GPS and Russian Glonass navigation systems, Galileo will become another cornerstone in global satellite navigation.
The Arianespace infosite: http://www.arianespace.com.
---