Mr. Allred is responsible for growing ORBCOMM's business across international markets and managing the company's regulatory and licensing efforts. Under his guidance, ORBCOMM has received approvals to expand into 39 new countries and territories. Mr. Allred has also led an effort to consolidate ownership of key regional Gateway Earth Stations and to expand to new sites around the globe.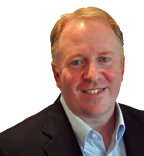 Prior to joining ORBCOMM in 2006, Mr. Allred was Vice President of Sales at Enfora, where he managed channel activity with M2M solution companies and telecommunications operators throughout Latin America, Europe and the U.S.
Mr. Allred began his career with MicroAge, Inc., where he held a variety of positions such as Wireless Data Analyst, Program Manager, Director of Marketing and General Manager of Mobility Solutions. Mr. Allred holds a B.A. from Brigham Young University, a M.B.A. from Arizona State University and a M.I.M. from Thunderbird, The American Graduate School of International Management.
SatMagazine
Mr. Allred, what originally prompted you to become involved in the communications industry?
Christian Allred
My interest started while I was attending Thunderbird, The American Graduate School of International Management, working on my MBA and doing an internship as a Wireless Data Analyst with MicroAge, Inc. That internship was my entry point into the wireless communications industry. Soon after, I was managing a team that was responsible for developing and marketing mobility solutions that led the company to become one of the first Wireless Data Master Agents for AT&T in the late 1990s. This was exciting, to be on the forefront of working with the next generation of communications products, and finding innovative sales opportunities using wireless technologies through an extensive network of Value-Added Resellers (VARs) and distributors. There are not that many people in our industry who were in M2M from the beginning. I saw this industry's potential before it began to even bloom, and knew I wanted to be a part of it.
SatMagazine
What drew you to ORBCOMM?
Christian Allred
Having spent time leading sales and marketing departments for companies that were either distributing or manufacturing state-of-the-art wireless products, I was looking for an opportunity to move into the network communications side of the business. It was quite clear that the hardware vendors were quickly becoming a commodity, and the competition was fierce. At that time, I decided to make a move towards the network side.
ORBCOMM offered me a great opportunity to leverage my skills and relationships without leaving the industry, and to change the focus to a new aspect of the M2M industry. Learning the importance of recurring service models was a dynamic and exciting change from selling hardware. ORBCOMM has continued to evolve as a solution provider, which has made my position within the organization even more interesting as we put more focus on the problems that need to be solved, and the value of the data that is being provided to our customers.
SatMagazine
The global interest in M2M… to what do you attribute this attention and growth?
Christian Allred
The key, in my mind, has been the growing demand for connectivity. If you look back 15 to 20 years ago, we were all amazed at having pagers in order for the office to stay connected with us—then came the cell phone, which enhanced our ability to stay connected even further. Wireless email enabled us to take our office on the road.
Now we want to be connected to our belongings, as well, which is only natural. Whether that connectivity is to our vehicles, machinery, electric meters, cargo or oil tankers anywhere in the world, it doesn't matter. That's why M2M communications is really becoming the Internet of Things (IoT). The possibilities for connecting assets are limitless.
SatMagazine
Given the broad range of recently-released and in-development third-party M2M technologies, what companies and technologies attract ORBCOMM's attention for possible partnerships or integration?
Christian Allred
When ORBCOMM began acquiring companies in 2012, we were looking for companies that were well-positioned within their niche markets. We wanted companies that had established leading market positions within their own vertical space, which is why you've seen us acquire companies that specialize in solutions as diverse as temperature recording and monitoring for trailers and intermodal containers, to heavy machinery monitoring.
We have also found that ORBCOMM's strength has been in the ability to scale globally by offering multiple technologies as part of the overall solution through partnering with leading communications companies such as Inmarsat, Globalstar and Tier One cellular carriers. Our customers tend to care about their data and information, and are not as interested in knowing what technology is being used as the means to get them their data. Therefore, that becomes the role of ORBCOMM as a comprehensive solution provider, to consistently be integrating the latest technologies—from wireless sensors, RFID and Zigbee to CANbus, OBDII, NFC or many others—and offering complete, end-to-end solutions—from hardware to web reporting platforms to communications services to device management platforms—so our customers can receive data and manage their assets effectively and economically.
SatMagazine
Globally speaking, what do you see as the main areas of growth for M2M in the commercial arena?
Christian Allred
ORBCOMM hasn't really changed its market focus. We still offer connectivity services within our key vertical markets, such as heavy equipment, oil and gas, transportation, maritime and government. We believe there is still growth available in these markets. Of these verticals, I think there is untapped potential for M2M in the oil and gas sector.
With our recent announcement of putting a Gateway Earth Station in the Middle East, I believe we will see incredible potential for new growth in that geography. In addition, each of our new OG2 satellites is equipped with an Automatic Identification System (AIS) payload to receive and report transmissions from AIS-equipped vessels for ship tracking and other maritime navigational and safety efforts. This should greatly enhance our maritime and AIS offerings, as well as fueling additional growth within that sector.
SatMagazine
How will the recent launch of ORBCOMM's next generation OG2 satellites help expand ORBCOMM's sales and marketing efforts within Europe?
Christian Allred
We launched our first six OG2 satellites on July 14, 2014, aboard a SpaceX Falcon 9 rocket from Cape Canaveral Air Force Station, Florida. The OG2 satellites were slotted within a fraction of a kilometer of their intended orbit. Each of the six satellites separated, deployed its solar panels and antennas properly, and they established connectivity at ORBCOMM's Gateway Earth Stations around the world.
The OG2 satellites are currently undergoing extensive in-orbit testing as planned and they are expected to provide full commercial M2M messaging and AIS services within 60 days of launch.
This is truly a great time for ORBCOMM and our global customers. The advanced, more capable OG2 satellites will replenish our existing OG1 constellation and will deliver faster service, larger message sizes, better coverage at higher latitudes and increased network capacity, all with reduced power requirements. In regions of the world such as North America, South America, Asia, Europe, Australia and Africa, typical message delivery speeds are expected to improve significantly and average delivery times are expected to be less than three minutes. For example, when it comes to tracking and monitoring high-end assets such as pharmaceuticals, greater coverage and improved latency are of utmost importance, especially in areas with poor terrestrial coverage such as Northeast Europe.
ORBCOMM continues to develop M2M solutions that are capable of working on either our satellite network or the GSM networks. We believe that when customers are truly interested in guaranteeing mission-critical information delivery, they tend to opt for dual-mode communications, which is a blend of satellite and cellular communications.
Customers tell us on a regular basis that the data is the most important piece of the solution, and that they are less concerned with whether their data is sent via satellite or GSM. While owning and operating a satellite network is a major competitive advantage for ORBCOMM, our highly sophisticated, end-to-end solutions – from our award-winning hardware to our advanced web reporting applications to our versatile device management platforms— are what ultimately drives value to our customers around the world.
SatMagazine
ORBCOMM recently acquired Euroscan, a transportation solutions company based in the Netherlands and Germany. What was the strategic benefit of this acquisition?
Christian Allred
Euroscan is Europe's market share leader in refrigerated transportation (please see product photo below). Their turn-key systems are used worldwide to ensure the safe and secure transportation of food and pharmaceuticals by monitoring and assuring temperature compliance throughout the supply chain. The Euroscan acquisition supports ORBCOMM's long-term growth strategy of adding vertical expertise, technologies and geographic markets to strengthen our end-to-end solutions portfolio.
We are very excited about this acquisition as it offers several key strategic benefits. ORBCOMM's cold chain technical capabilities and infrastructure are broadened, enabling us to gain the competitive edge by delivering the most advanced, cost-effective and high-performance solutions in the refrigerated transport industry. The acquisition has also enhanced our international growth platform by adding Euroscan's existing distribution channels in Europe and other key geographies, including the Far East, South America and South Africa, to increase market expansion of our M2M products and services in industries such as transportation and heavy equipment.
We have also gained local sales, technical and engineering support and expertise throughout Europe, which will help us deliver effective products and services tailored for the region. We expect Euroscan's M2M solutions business to grow rapidly in the coming months as we add the entire suite of ORBCOMM's M2M products and services to their broad distribution channels and transition Euroscan to a full transportation service provider.
SatMagazine
Was ORBCOMM interested in Euroscan because of the specific technology and products that they market?
Christian Allred
After years of innovation and product development, Euroscan's suite of temperature recording products was unsurpassed by any other company within their market. They were clearly the market leader in Europe. The acquisition has launched ORBCOMM into a new market focused on addressing future FDA food safety regulations. Euroscan helps ORBCOMM meet the M2M demands of food and pharmaceutical companies in North America who are increasingly adopting temperature recording systems that can improve food safety and security. Their advanced technology coupled with their long-time partnerships with premier OEMs in the industry made the acquisition a logical next step for us. However, Euroscan's cold chain monitoring product has only recently become wirelessly integrated. We see an enormous opportunity for growing the deployed base of temperature recorders and enabling the solution to be wirelessly enabled using satellite, cellular or dual-mode communications technologies.
SatMagazine
Throughout Europe, there are often significant compliance requirements in some industries, such as food service distribution. Has the market benefited from technology solutions or has the use of technology alleviated the need for compliance?
Christian Allred
Technology and compliance go hand-in-hand in Europe. Euroscan's products are directly related to temperature monitoring and compliance requirements that are driven by law in Europe. Euroscan has been extremely successful in helping their customers leverage their products to reduce costs and maximize compliance with these regulations. Similar legislation is being adopted in other major areas of the world, including the Unites States, and we are poised to enter the North American market with Euroscan's proven solutions.
SatMagazine
Has there been interest from European customers in other M2M solutions offered by ORBCOMM?
Christian Allred
In addition to our cold chain solutions, ORBCOMM offers a dry van transport solution, the GT 1100 (product photo above), which is a ruggedized, easy-to-install device with a low profile and sleek design that makes it easy to install on almost any type of fixed or mobile asset that requires tracking or monitoring. The GT 1100 is sensor-compatible and self-powered with solar recharging technology for low power consumption and long service life, which eliminates the need for frequent battery changes.
This solution complements Euroscan's sales strategy and offers new revenue opportunities with their existing customers that have mixed fleets with both refrigerated and dry van assets. In the past, Euroscan was only able to address one aspect of the customer's fleet, and now we are able to address both the refrigerated and dry van market.
European customers have also expressed interest in our GT 2300 intermodal container tracking and monitoring solution, especially given the large number of international ports and extensive cargo traffic throughout the continent. This unique device is designed to fit internally within the container corrugations to avoid damage during cargo loading, unloading and movement. The GT 2300 combines position, load stage, door events and cargo status to help customers reduce container idle time and gain greater visibility to their loads.
In addition, ORBCOMM's heavy machinery monitoring solution has been well-received throughout Europe. We offer a complete, end-to-end solution tailored for any size fleet in any geographic region that also supports the full value chain—from OEMs to dealers to fleet owners. The ability for OEMs to monitor their heavy machinery assets anywhere in the world using ORBCOMM's dual-mode technology solution has led to greater asset productivity and utilization by their end users, reduced downtime for maintenance concerns by the dealers and increased quality and reliability from the manufacturers. Combine these benefits with the ability to communicate with an asset to and from anywhere in the globe, and you have a winning combination.
SatMagazine
Is ORBCOMM increasing its presence within the government and military market sectors?
Christian Allred
In 2013, ORBCOMM acquired GlobalTrak, an information services company that uses satellite and cellular communications and sensors to deliver real-time situational awareness and intelligence to improve logistics and security processes and operations in support of the Defense Logistics Agency, U.S. TRANSCOM, Maersk and LoJack, among others. The acquisition of the GlobalTrak business has helped ORBCOMM to expand its end-to-end solutions portfolio into new geographic regions, including the Middle East, Asia and South America, as well as helping to increase our presence in the government sector.
ORBCOMM's partner, Savi Technology, was awarded the five-year RFID-IV contract from the U.S. Department of Defense to provide cargo visibility solutions. The Indefinite Delivery, Indefinite Quantity or IDIQ program, for which Savi has a $102M current spending cap, is an ideal contract vehicle for many branches of the U.S. military to procure ORBCOMM satellite solutions for transportation and cargo security. This opportunity has opened up new avenues to ORBCOMM for providing our telematics solutions to the government through an established, secure contract.
We also recently announced an agreement with CorpTen International, a leading provider of complex tracking and management solutions to government customers, to offer a suite of ORBCOMM M2M products to the U.S. government under their GSA schedule. Being on the GSA schedule has been one of our goals, and that is an integral part to growing our U.S. government business. We will now be able to provide additional government customers with easy access to our products through this vehicle.
Additionally, ORBCOMM's satellite Automatic Identification System (AIS) business, which is used for ship tracking and other maritime navigational and safety efforts, provides service to both commercial and government customers, such as the U.S. Coast Guard, foreign Navies and other international maritime authorities. By using ORBCOMM's AIS service, security and intelligence departments around the world can know where nearly every large vessel is located, where it's going, and when it will get there. These agencies can use this valuable data to quickly react to anomalies at sea such as suspicious movements, route deviation and other unusual behavior.
ORBCOMM plans to continue expanding our reach in the government and military markets through the use of these advanced solutions. What is interesting to watch is how governments continue to affect and create change. As mentioned earlier, compliance to federal regulations (such as the Food Safety Modernization Act) continues to provide ORBCOMM an opportunity for growth within our vertical markets as our customers seek to maintain compliance.
SatMagazine
Could you tell us about ORBCOMM's Gateway Earth Stations and the roles they play?
Christian Allred
ORBCOMM's strategically-placed GES facilities located throughout the world connect our satellite constellation to our ground-based network infrastructure.
In addition to providing links to our fleet of first generation OG1 satellites, ORBCOMM's global network of GES facilities will also enable us to deliver the advanced services to be provided by our recently launched OG2 satellites, making ORBCOMM's M2M communications offerings even more efficient, reliable and globally available.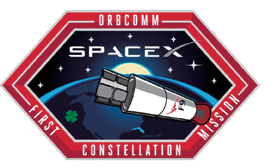 We recently made progress on improving our ground infrastructure so that we can deliver the best satellite M2M product in the industry. In the Middle East, our partner Mahd Telecom based in Muscat, Oman, has been granted regulatory approval to provide ORBCOMM services there. This service authorization allows for installation of a new Gateway Earth Station in Oman, and completion of the radio spectrum licensing process.
This is a major opportunity to improve service levels in the region. This also gives us satellite access to a new major market for deployment of ORBCOMM solutions.
In South America, we recently purchased the Gateway Earth Station (GES) in Rio de Janeiro, Brazil, completing our ownership consolidation of all Western Hemisphere GES facilities. Given the Brazilian GES's key location near the Brazilian coast, and between our GES's in Curacao and Argentina, it will bring increased efficiencies and service reliability enhancements to our customers throughout the Americas, the Atlantic Ocean and even parts of Africa.
SatMagazine
When are the remaining OG2 satellites expected to launch, and what will they bring to your business efforts?
Christian Allred
We anticipate launching the remaining eleven OG2 satellites and enhanced OG2 services as early as the end of the fourth quarter of 2014 to complete our next generation constellation. Each OG2 satellite will offer up to six times the data access, and up to twice the transmission rate of an existing, first generation OG1 satellite. Each OG2 satellite is the equivalent of six OG1 satellites, providing faster message delivery, larger message sizes and better coverage at higher latitudes, while drastically increasing network capacity.
Additionally, the higher gain will allow for smaller antennas on communicators, reduced power requirements and yields a longer battery life. Our high-performance OG2 satellites will average from 100 to 140 passes per day, depending on latitude, providing near-continuous global coverage. The OG2 satellites are also completely backward compatible, and interoperable with the existing OG1 network so they will communicate seamlessly with the ORBCOMM devices already deployed in the field.
In addition, the OG2 satellites are equipped with an AIS payload to receive and report transmissions from AIS-equipped vessels for ship tracking and other maritime navigational and safety efforts. The OG2 satellites will dramatically increase asset visibility and the probability of detection for ORBCOMM's AIS customers. These improvements will have a major impact on enhancing network service for ORBCOMM's customers and increasing the M2M markets they can serve, while continuing to support the reliable mission-critical communications available today through ORBCOMM's current OG1 network.
SatMagazine
Over the next couple of years, what can we expect to see occurring from ORBCOMM? With M2M?
Christian Allred
We are excited about the recent launch of our OG2 satellites, which will significantly enhance network performance and improve global coverage for ORBCOMM's customers around the world. We expect to build a Gateway Earth Station (GES) in the Middle East that will become operational at the beginning of next year.
While I believe ORBCOMM will consistently be looking for further acquisitions to support our growth strategy, we are focused on providing the most comprehensive portfolio of M2M solutions to our current customers, as well as expanding our market reach through new vertical markets and geographies.
SatMagazine
With your experience in this industry, when you look back at your career, what project or projects truly bring to you a sense of deep satisfaction?
Christian Allred
While there have been a number of key projects I've enjoyed working on at ORBCOMM—such as launching an end-to-end heavy equipment monitoring solution for Doosan, a leading global OEM, consolidating the ground infrastructure segment of our network and helping pave the way for new GES's to be installed in South Africa and Oman—the excitement and satisfaction I get on a daily basis really comes from seeing how we can solve potential problems for our customers to help them operate their business smarter and more efficiently.
I think ORBCOMM has exemplified this as an organization, and has continued to change and evolve as the needs of our customers have changed and evolved as well. The ability to help solve our customers' problems is what adds to ORBCOMM's long-term value to the company. Rather than looking back, I'm looking forward to see what the next big project might be.
For further information regarding ORBCOMM, please visit http://www.orbcomm.com