The energy at Globalstar continues to grow as the company kicks off 2016.

First and foremost, Globalstar looks forward to the near completion of the second-generation ground network so that the customer base can leverage enhanced product technology that provides improved call quality and data speeds that are up to 25x faster, all while maintaining the industry's most competitive pricing.
A new agreement with Yippy, Inc. will also ensure that Globalstar subscribers have access to that company's industry leading software platform to provide a broadband-like mobile data experience over satellite.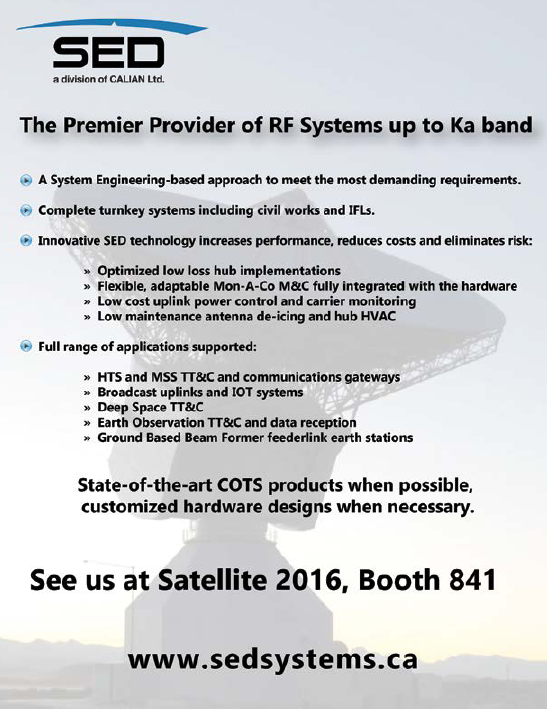 Years and a billion dollar investment in the making, users in industries such as Government, Energy, Marine, Forestry and Emergency Management will be able to use Globalstar's superior network and revolutionary products that
were previously not available to MSS customers, all at an accessible rate that will allow our company to expand to areas of the world that currently have sub-par communications means.
This year, customers will be introduced to a host of new products that achieve a significant improvement in cost, size, functionality and data speeds. The next iteration of the company's Sat-Fi will be smaller, more feature-rich, portable and affordable.
Additionally, there has been an increase in customers who demand connectivity beyond cellular using their existing device (i.e., smartphone or tablet). The biggest impediments to making this a reality have historically been a combination of cost, ease of use, power (lack of battery capabilities) and form factor. The new Sat-Fi addresses all of these issues at a tenth of the cost of the first-generation Sat-Fi hotspot.
Globalstar's award winning, life saving, SPOT technology will continue to improve. SPOT recently initiated its 4,000th worldwide rescue. On a [November] Saturday in Alabama, retired firefighter Michael Herrera was on his dual-sport dirt bike when he took a hard fall in a remote location. Although initially disoriented, his experience as a first responder told him that his internal injuries were more serious than he could view. He then reached for his SPOT Gen3 and pressed the S.O.S. button.
Within 40 minutes thereafter, an ATV and ambulance were on site. At the hospital, the determination was that he had suffered a broken collarbone, three broken ribs and a partially collapsed lung. After surgery, we're happy to report that Michael is recovering and we were proud to host him at our corporate headquarters last December.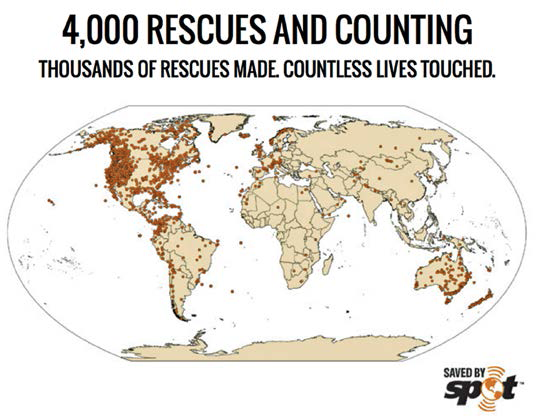 The M2M tracking market continues to evolve and the company's market share will continue to grow with products such as STX3, the smallest and most power-efficient M2M transmitter of its kind. It's been rapidly embraced by the industry and our talented VAR network, who have started rolling out innovative new solutions that help organizations of all kinds better manage their assets.
Further, we expect our consumer tracking application, the $99 SPOT Trace, will continue to gain steam as the market learns of this compact, concealable solution to track cars, boats and other high-value personal assets.
With improved product and service offerings, Globalstar is in a better position than ever before to continue to expand our global footprint, including further expansion into South and Central America, Africa and Asia.
The percentage of gross additions coming from foreign markets serves as a significant indicator of the success of the company's operations abroad; these markets now account for one-fifth of the total worldwide subscriber base and we expect this percentage to increase to approximately 50 percent over the next three years.
Finally, we look forward to the successful completion of the Terrestrial Low Power Service ("TLPS") spectrum proceeding before the Federal Communications Commission to provide consumers a superior terrestrial broadband offering. TLPS will improve wireless broadband access in the 2.4 GHz band for consumers by spreading the traffic in the band over four, rather than three, non-overlapping channels.
The benefits will be particularly important in America's schools and libraries given their high-density environments with substantial and growing wireless usage demands.
Globalstar has committed to provide up to 20,000 free TLPS access points to public and non-profit schools, libraries, community colleges and hospitals. This commitment along with the Commission's proposed rules, can help ensure that these often underfunded organizations have affordable, high-capacity broadband that meets the needs of their communities.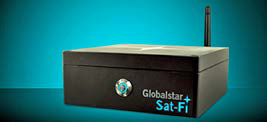 The Washington School for Girls in the Anacostia community in Washington, DC, was among the first to receive these free access points. One of the major challenges facing the students had been a lack of access to
technical resources.
Additionally, prior to the rollout of TLPS, the school experienced heavy congestion during peak periods, which led to problematic connectivity during online standardized testing. Now, eighth grade students use TLPS Channel 14 on TLPS-enabled Chromebooks daily, while the sixth and seventh grade students on the same floor continue to use Channels 1, 6 and 11 with full compatibility.

The success Globalstar anticipates during 2016 and beyond has been years in the making. I am proud of the team in place to start this next chapter. The company will continue to innovate in the MSS industry and focus on expanding product depth and geographical presence worldwide as high value connectivity continues to be delivered by Globalstar to an ever-connected world.
globalstar.com/
findmespot.com/
---