Over the years the IBC Awards has become one of the centerpieces of the entire show: a fast-paced, vibrant, and free-to-attend celebration of the best that the global industry has to offer that acknowledges excellence in a number of key fields. This event is more than simply an awards show—many times, the crowd in the 1,700 seater RAI Auditorium will delight at the exclusive glimpses of cutting-edge content.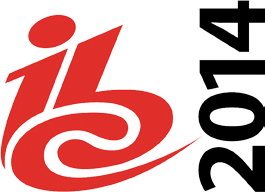 Awarding Industry Excellence + Embracing Change
First, though, IBC2014 must honor the work that has been throughout 2014, and the IBC Innovation Awards accomplish that task. To be considered for one of these prestigious prizes, a project must demonstrate a positive collaboration between a broadcaster and its technology partners; placing innovation at the heart of solving a creative, technical or commercial issue.
The shortlist of 10 companies has now been announced across three categories: Content Creation, Content Management and Content Delivery. Among a mix of intriguing projects, the shortlist features the entertaining and informative Horse Tracker app developed by the UK's Channel 4, Civolution, Monterosa and TurfTrax; Sky News Arabia's Project Skynet which, developed alongside Blackmagic, Haivision, Nevion, Vizrt and Zixi, allows the broadcaster to broadcast and transmit from anywhere in the world; and the multiple social, legal and technical issues that had to be solved by India's Airtel Digital Television and technology partner BrizzTV Media Labs.
Then, of course, there is the IBC International Honor for Excellence, which was won last year by film director Sir Peter Jackson (and where the audience at the ceremony got a privileged first view—in high framerate 3D—of the trailer for the second of his Hobbit trilogy, The Desolation of Smaug).
The evening is rounded out by the Best Conference Paper Award and the Exhibition Design Awards. To see the winners collect their prizes in person, join the crowd at the Awards Ceremony, on Sunday, September 14th, at 6:30 p.m. in the Auditorium.
The second day of the conference is based around the theme of Embracing Change and examines the new opportunities and challenges that technological progress is providing. A busy day of sessions examines the increasing list of disruptors—IP production, the cloud, Ultra HD, social networking and more.
Natural future: The new natural history documentary at 4:00 p.m. on Friday, September 12th, in G102/103 examines the trend for a full-spectrum experience in natural history programming and what financial, production, and ethical challenges producers face in creating expanded content. There's also what promises to be a fascinating debate on More pixels or better pixels? Making the case for 4K or Ultra High Definition at 2:00 p.m. in the Forum.
Lastly, there is The 2020TV experience and how to get there on Friday, September 12th, at 4:00 p.m. in the Forum. At this forum, a group of leading executives from across the broadcasting spectrum will provide a glimpse of their five-year roadmaps that will allow attendees to assess which game-changing technologies and consumer behaviors they believe will forge the 2020 TV landscape.
To determine where you will be in 2020, IBC2014 in Amsterdam will help you uncover your future.
Demonstrating The Future
IBC Content Everywhere is a new series of global events that have been created as a response to the enormous growth in the IP-connected devices that are altering the way we consume media. Launching at IBC2014 in Amsterdam, IBC Content Everywhere Europe is going to be the essential event to attend to understand this market which—after all, research firm Ovum estimates there are now 4.7 billion devices worldwide that are capable of streaming live and on-demand video—this capability is becoming a more crucial task for broadcasters with every passing week.
The IBC Content Everywhere Europe Hub, located in Hall 14, will host a program of free-to-attend sessions at no cost as well as product demonstrations built around two, hour-long, curated and editorially-independent sessions and panel discussions. These will provide insight into the consumer behaviors, business models and technologies that are drivers of the growth in this sector. A series of short demonstrations from exhibitors will also feature the latest products and services in the field.
Subjects under discussion include social TV, audience measurement in a digital world, in-stadia second screens for spectators, 'dongle wars' and more. Located within the Hub is a Download Wall, which enables attendees who have upgraded to IBC Content Everywhere Europe to collect session and demonstration presentations as well as exhibitor brochures, white papers and more, all using their personal Touch & Connect devices. This material, together with contact details of other Touch & Connect users that have been met at the show, can then all be reviewed online in the dedicated Touch & Connect portal.
An automatic upgrade to IBC Content Everywhere Europe will be granted if you meet a specific entry criterion which is filtered when you register for IBC2014. Expect to hear much more about many of these subjects, as well, in the Business Operations & Content Innovation stream at the IBC Conference. This stream concentrates on practical sessions that examine the new techniques and platforms that are changing the way that content is being created and presented.
The cloud is, of course, a crucial part of that section of the innovation story, and in Can broadcasters get real benefit from Cloud Computing? on Friday, September 12th, at 2:00 p.m. in G102/103, the practicalities behind the hype will be closely examined. What impact could the cloud have on current business plans, how can it be integrated into operational workflows, and what experiences and advice can early adopters impart to help make the decision to jump into the cloud, now or in the future?

Big Data has not been short of hype recently and in the appropriately named Big Data: Hype or Reality? on Saturday September 13th at 4:30 p.m. in G102/103, an impressive panel, including Channel 4's Sanjeevan Bala (who has spearheaded one of the most effective audience engagement campaigns yet seen) will chart how leading media companies are moving Big Data from the science lab to the forefront of their competitive strategy. Effective use holds out the promise of allowing adherents to understand their audiences, drive intelligent marketing, target advertising, reduce churn, and lead to smarter content acquisition, but there are traps for the unwary.
Other subjects to be covered include personalization, the threat of ubiquitous wireless to broadcast, and the promise of a complete IP-based production chain.
This promises to be a fascinating stream within a fascinating conference.
Please visit the IBC infosite for details of obtaining passes and pricing: http://www.ibc.org/conference
For more information about the IBC Conference Program please visit http://www.ibc.org/conferenceprogram
To register for IBC2014, please go to http://www.ibc.org/register