An innovative service from bobbles media, based in Hamburg, Germany, relies on a unique combination of Direct-To-Home (DTH) satellite and Over-The-Top (OTT) to enable expats in Europe stay in touch with home.

Many in the broadcasting industry consider DTH and OTT as rival distribution platforms; however, bobbles CEO Arnold Kulbatzki believes that viewers, and his media business, are getting the best of both worlds.
"Ideas come when personal experience tells you that there is a need for something new, something different. I've traveled a lot during my career and I'm familiar with the feeling of being abroad, but wanting to know what's going on at home." That statement is what is received from company CEO Arnold Kulbatzki when he is asked what gave him the idea for bobbles. "Among my own friends are people from other parts of the world who miss familiar — and loved — TV services," he added.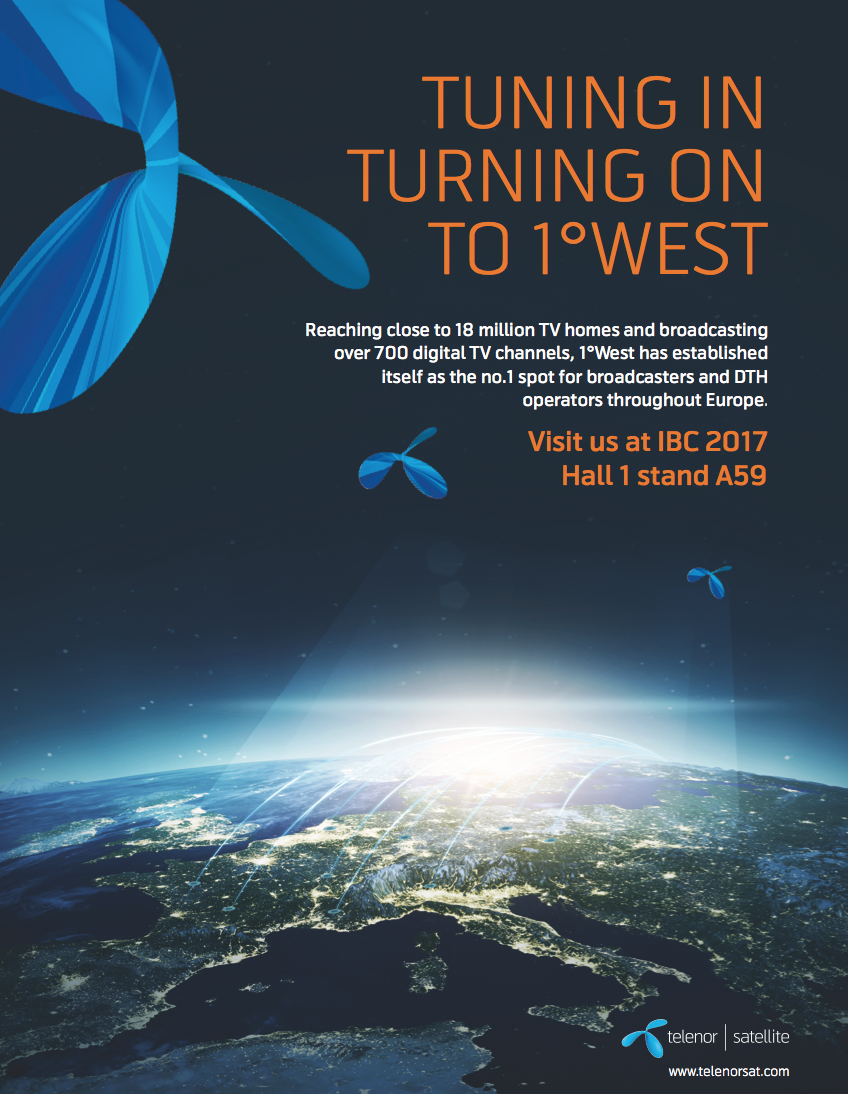 Kulbatzki notes that he and his partners imagined there must be a way to create a business built around delivering multiple packages of programming to those who have decided to call Europe "home." When his research revealed there are more than 15 million people originally from Asia, Latin America and Africa living in Europe, he knew this kind of offering would delight a huge viewing population. "We also knew we had a great business opportunity," he added. And so, the concept of bobbles was born.
Early on, the bobbles team knew that reaching as wide an audience as possible was essential. "In Europe, if you want to truly engage with people located directly across the region, pan-European satellite is really the only way to go," said Kulbatzki. In order to enable additional subscribers to join bobbles online, and to ease access via mobile devices, the bobbles.tv OTT streaming service was deemed a fundamental part of the service mix.
Convenience and Quality Service
In 2016, bobbles.tv went live with Chinese and Korean packages via SES' 19.2 degrees East ASTRA satellite position as well as online for OTT. The spring of 2017 witnessed the debut of Europe's largest package of Indian programming available on satellite, with bobbles offering viewers the convenience of viewing live or via catch-up.
Kulbatzki knows how to give customers what they want. A long-term broadcasting industry professional, hiss résumé includes advising some of Europe's biggest cable and satellite TV service providers. He also has years of board membership on high-profile retail brands that leverage his expertise. Overseeing subscriber management for 2.4 million customers has taught him a thing or two about what people want from their
TV services.
A New Offering for International Communities
For decades, diaspora populations — people of the same nationality or culture located in countries other than their homeland — have been able to access programming from their birth nation in a variety of ways. However, these language-based TV channel bouquet services were often not professionally managed or attractively packaged. Additionally, such services were frequently associated with piracy.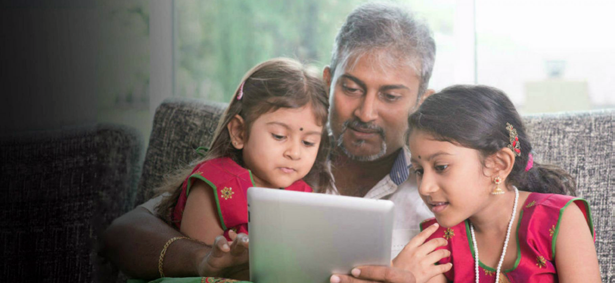 The broadcasting industry has a new vocabulary and people now have a better understanding of digital TV, Kulbatzki said. "Words such as streaming and over-the-top are widely understood," he explained, then continued, "But in parallel, consumers now have much higher expectations when it comes to delivery, quality and convenience. Amazon has raised the consumer's standards for service and speed, and today everyone has much higher expectations for retail services across the board." Together with his partners, Kulbatzki set out to make bobbles easy to use in every way possible.
"Pay-TV has changed dramatically," said Kulbatzki, "and the success of Netflix in recent years has been a game-changer. We realized that combining OTT with DTH would yield the best of both worlds and enable us to build our business based on Europe-wide reach, including areas where there is no or limited broadband. Selecting SES [as our satellite partner] was a no-brainer, as that company is the worldwide leader when it comes to beaming top TV programming directly into millions of homes."
In addition to offering the best possible reach and viewer convenience, bobbles.tv was to also have maximum appeal and user-friendliness. Bobbles' ambition was to be much more than an à la carte menu of linear services. Catch-up TV complements linear TV, with true PVR functionality such as search and backwards EPG, enabling a subscriber to access a program even when missed.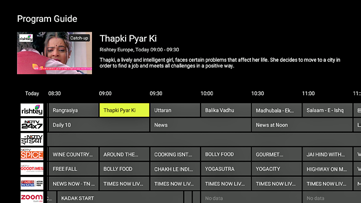 "We really wanted to deliver a world-class personal TV experience. It was critical to determine a price point for a new service like bobbles.tv that would make choosing the alternative route of piracy uneconomic," he said.
One of the biggest challenges that any TV provider faces, particularly in today's highly competitive landscape, is a consumer's reluctance to be tied to a long-term contract. Viewers want an easy sign-up process and a hassle-free unsubscribe option. They get all this with bobbles, Kulbatzki noted, adding that this commitment to usability sets bobbles apart from the competition.
bobbles.tv subscribers only pay for the programming they wish to receive: A single subscription enables viewers to access the most popular channels from their home country. Depending on the desired package, bobbles.tv monthly prices start from just 6.95 euros online and 14.95 euros for satellite.
Partnering with Broadcasters
Bobbles works closely with broadcasters in Asia who are drawn to the company's business model and the firm's ambition to reach new audiences across Europe. "For some channels, our platform is their first foray into the European region," he shared.
Joining a platform such as bobbles.tv is a powerful, yet highly resource-efficient opportunity, to reach the millions of people who comprise the various diaspora groups. "Via our bundled channel offerings, we give broadcasters a chance to reach new audiences without expensive marketing campaigns or complex licensing operations," said Kulbatzki. Revenue opportunities going forward include video-on-demand. When the subscriber base reaches a critical mass, Kulbatzki believes it will be a unique business opportunity for advertisers.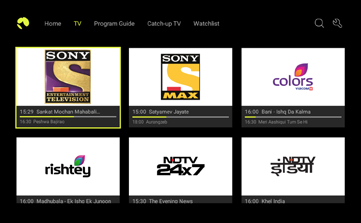 Launching a multi-language international service on a pan-European satellite system simultaneously alongside OTT was an amazing accomplishment in terms of the technology involved and process co-ordination. Pre-launch, regular international project team conference calls involved engineers, designers, satellite and online distribution technicians as well as other specialists from technology partners, as well bobbles' own in-house team.
"Typically, 15 or more participants dialed in from various countries — all worked together, shared their expertise and creativity, and all possessed the common goal of making bobbles.tv satellite and OTT service a success for our audiences and for us," Kulbatzki said.
Innovation is Key
Bobbles is committed to continuously innovate and to enhance the service offering. Social media networks, like Facebook and WhatsApp, play a vital part in the informal relationships and communities expats populate when they relocate. Bobbles recognized early on the importance of social networks — they form a core part of the user experience for many subscribers. New social media features are in continuous development by the company.
Kulbatzki said, "the social media tools we've integrated into bobbles.tv help users be more involved in our product while enabling them to connect with each other."
In June of 2017, bobbles launched two new HUMAX reception devices for subscribers — the HUMAX B1 HEVC compliant digital set-top box (STB) delivers bobbles via satellite, while the Android-based HUMAX H3 media player delivers wireless, multi-room TV that enables bobbles online/OTT subscribers to watch their favorite content anywhere in the home or office.
Kulbatzki stated that the positive feedback from subscribers has been remarkable. "We instinctively knew that people who relocate to another country don't want to lose touch with home, or to lose links with its culture – bobbles subscribers tell us how much they appreciate watching their favorite shows and movies in their mother tongue." He added that customers even offer suggestions as to what channels to add, all of which encourages greater user engagement and retention.
Does Kulbatzki have any advice to offer other prospective OTT service providers? "If you think that you have an idea worth trying," he said, "something that will enrich people's lives, try it. I guarantee it will take more time, energy and imagination than you expect. But then, the rewards and personal satisfaction make every moment worthwhile — plus, it's also a lot of fun."
---