---
Mynaric signs L3Harris as strategic investor and intensifies collaboration
Mynaric and L3Harris signed agreements regarding an investment in Mynaric by L3Harris as well as agreeing upon future collaboration. With the strategic investment, the companies seek to build on their existing collaboration in the airborne domain and widen the scope to cover all domains including space, air, maritime and ground.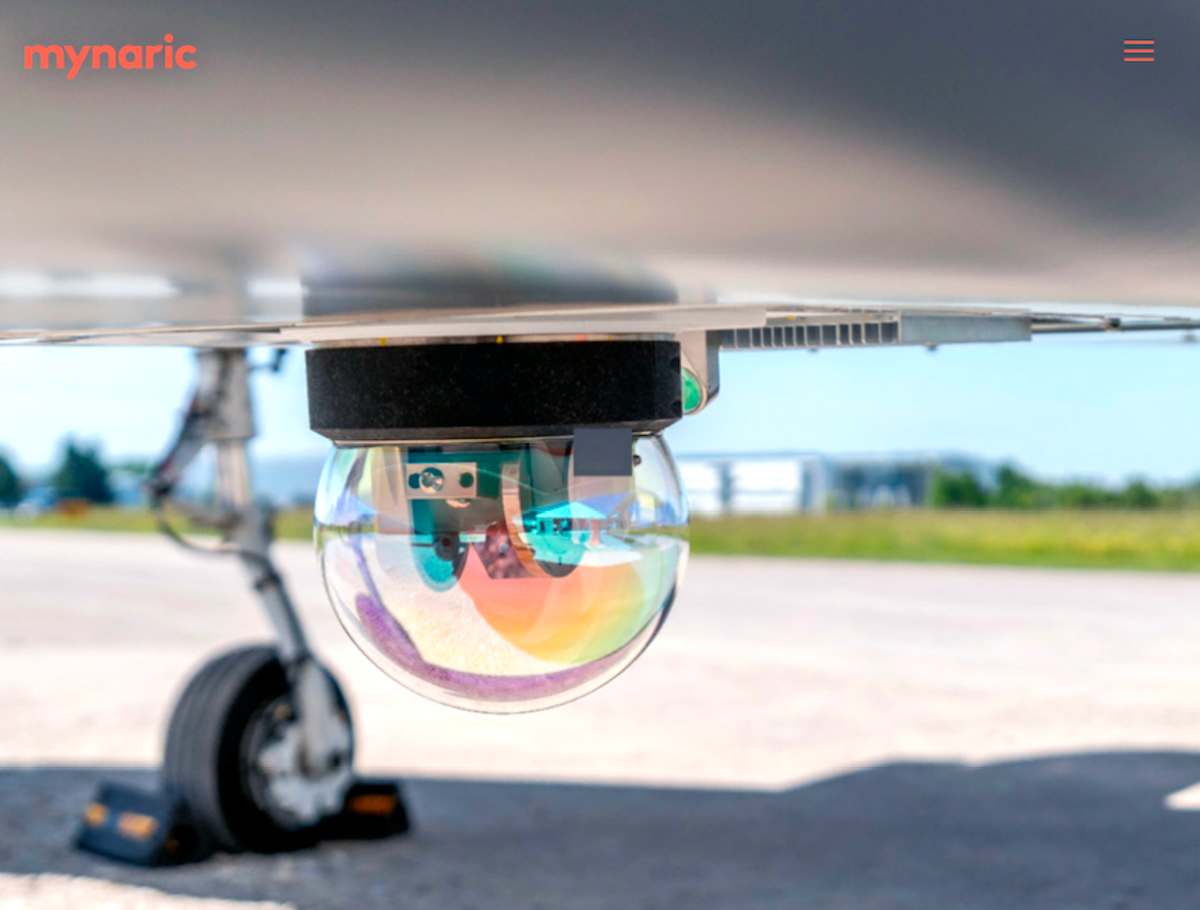 The agreements indicate that L3Harris will invest what is guesstimated as EUR 11.2 million by means of a capital increase from authorized capital (under exclusion of subscription rights) and acquire 409,294 new bearer shares of Mynaric at a price of approximately EUR 27.37 per share.
The strategic investment follows joint laser communication demonstration activities for airborne applications by L3Harris using Mynaric's HAWK product over the last two years. Under the framework of the investment, Mynaric will become a preferred provider of laser communications solutions and L3Harris will be granted certain collaboration privileges.
Additional details...
---
Digantara successfully launches their space-based weather monitoring system space-based space weather monitoring system, ROBI (ROBust Integrating proton fluence meter).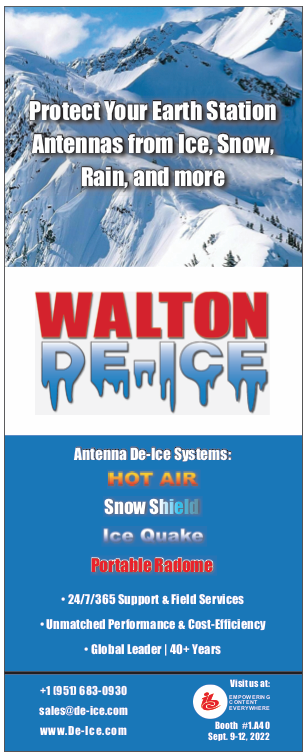 The agreements indicate that L3Harris will invest what is guesstimated as 11.2 million euros by means of a capital increase from authorized capital (under exclusion of subscription rights) and acquire 409,294 new bearer shares of Mynaric at a price of approximately 27.37 euros per share.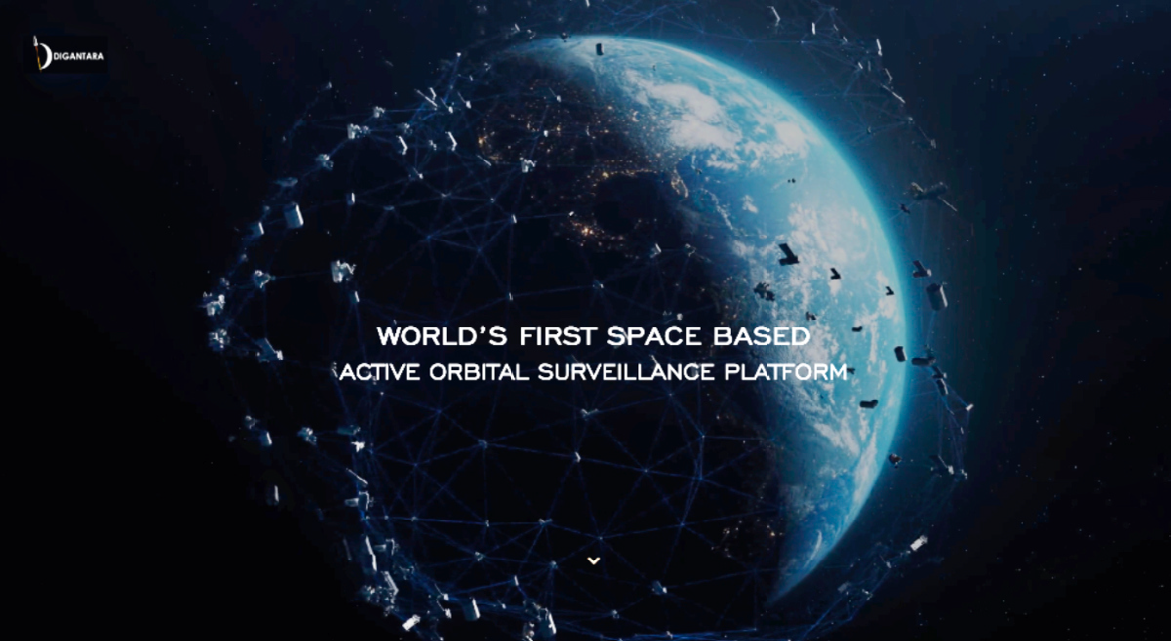 The system launched into LEO on June 30, 2022, at 1800 hrs, IST, from SHAR, India, on Indian Space Research Organizations' PSLV-C53 mission.
The system is the smallest, digital space weather instrument in existence and one of the first commercial payloads to use the PSLVs Orbital Experimental Platform (POEM), which is the stabilized fourth stage of the PSLV rocket that can be used by commercial spacecraft operators to demonstrate their capabilities.
Additional details...
---
KONGSBERG acquires NanoAvionics
Kongsberg Defence & Aerospace (KONGSBERG) has entered into an agreement to acquire Lithuanian smallsat mission integrator and bus manufacturer, NanoAvionics. The planned acquisition expands KONGSBERG's space offering to also have products and technology for manufacturing small satellites.
NanoAvionics is a smallsat mission integrator and bus manufacturer with significant global growth in recent years, including expansions into the United Kingdom and the United States. With more than 150 employees the company has contributed to 120 missions and commercial satellite projects, with customers ranging from national space agencies to universities such as UNSW Sydney and companies such as Thales Alenia Space, Aurora Insight, the Dubai Electricity & Water Authority, SEN and others.
Kongsberg will acquire in total 77 per cent of the company. Current majority owner AST & Science will divest all its shares, while the management of NanoAvionics will retain 23 percent of the company. The parties have agreed upon an enterprise value of 65 million euros (100 percent basis).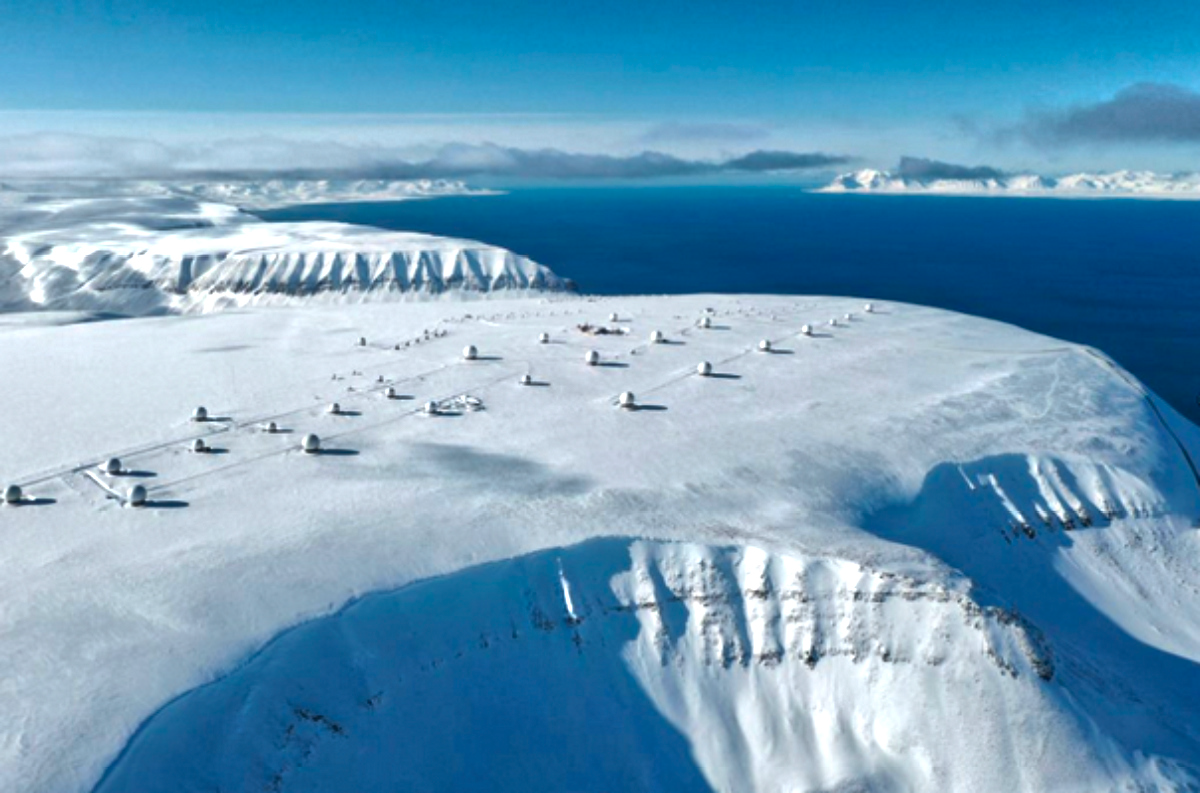 Management and leadership structure of NanoAvionics under CEO Vytenis Buzas and CCO Linas Sargautis, both founders of the company, will remain unchanged. Kongsberg and NanoAvionics plan to close the transaction following the conclusion of customary closing conditions including any required regulatory reviews.
The two companies have complementary technology and positions in the space value chain. NanoAvionics is a leader in the smallsat segment as a mission integrator and bus manufacturer, while Kongsberg is an established provider of spacecraft subsystems.
Additional details...
---
D-Orbit has a multi-year launch + deployment contract with Astrocast
D-Orbit has signed a multiple launch and deployment contract with Astrocast — according to the agreement, D-Orbit will launch 20 of Astrocast's satellites aboard ION Satellite Carrier, D-Orbit's orbital transfer vehicle (OTV) designed to precisely deploy satellites and perform technology demonstrations of thirdparty payloads in orbit.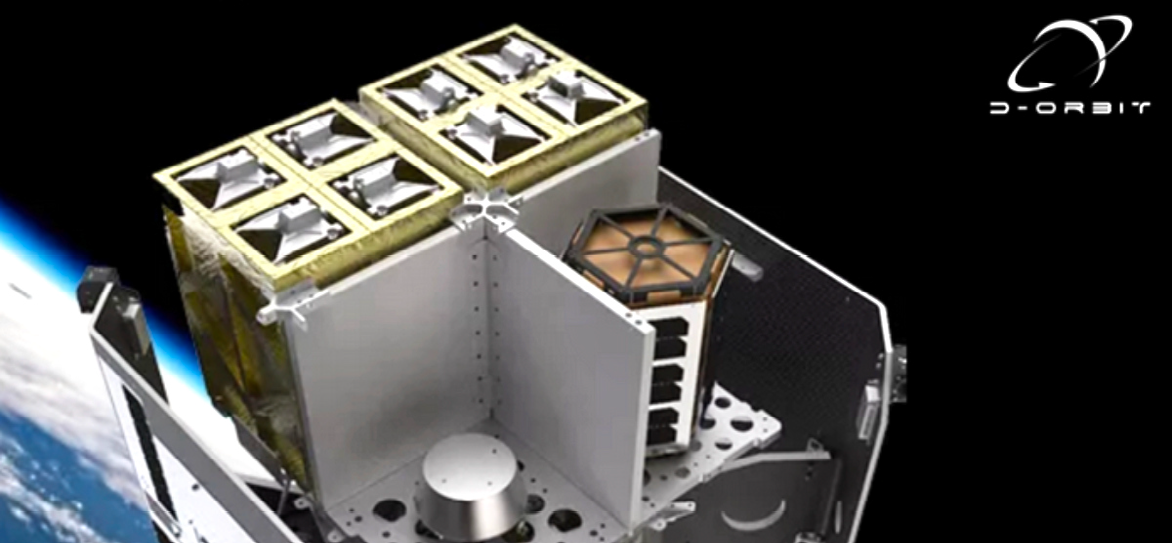 The satellites, which will join Astrocast's constellation of satellites for the Internet of things (IoT), will be delivered to space over a period of three years, through multiple missions. The first launch, scheduled no sooner than November 2022 aboard SpaceX's Falcon 9, will deploy a batch of four, 3U satellites on a 500 to 600 kilometer SSO. Two following batches of spacecraft, which include six 6U satellites and ten 6U satellites, will be released in 2023 and 2024, respectively.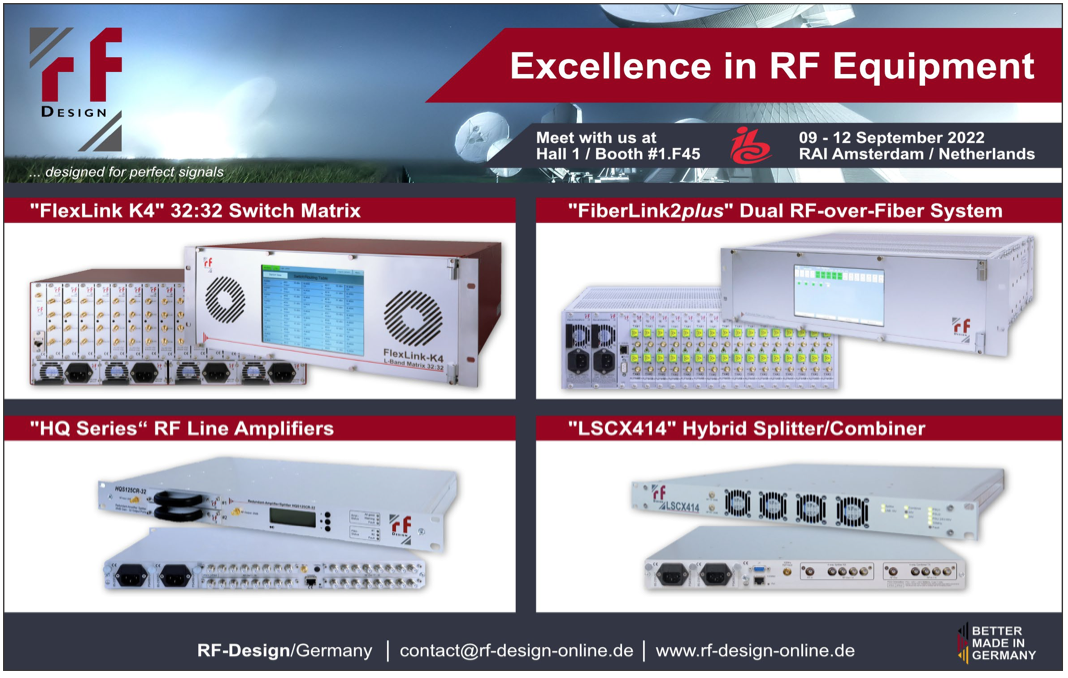 Astrocast's existing, low latency, smallsat IoT network offers customers bidirectional communication between their devices and the company's global network. As they continue to scale, with these launches Astrocast is investing in their network to carry on providing organizations with a high-quality and reliable SatIoT experience. This investment prepares Astrocast for the future and builds further robustness, reliability and resilience into customers' network.
Additional details...
---
Optical Surfaces producing flat mirrors for satellite telescope performance verifications
Optical Surfaces Ltd. is reporting how the company's high precision reference flat mirrors are enabling testing and precise alignment of Earth Observation (EO) satellite telescopes.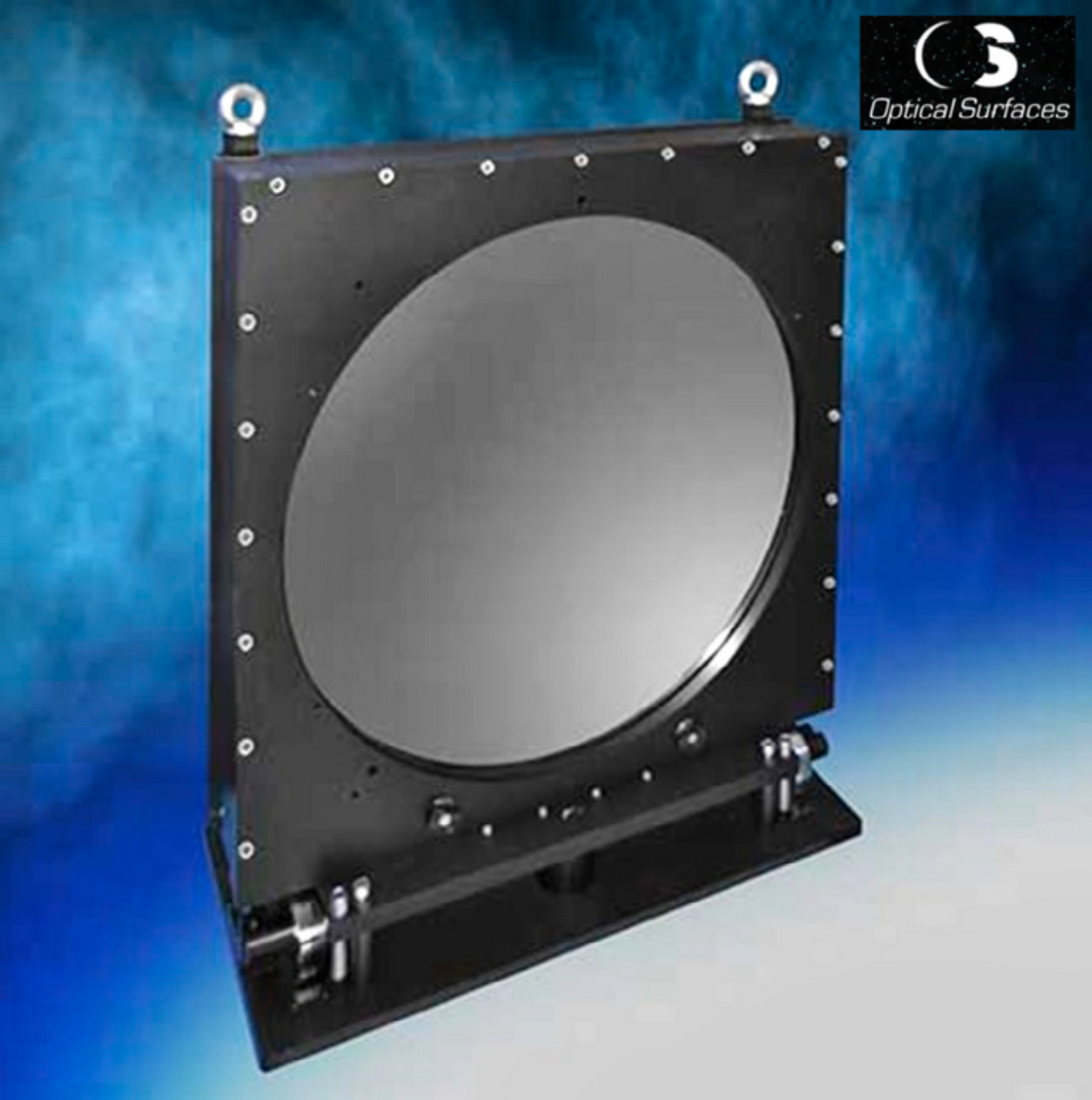 Today, satellite images play a major role in gathering information about the Earth's ecosphere. This data, obtained by satellite-based, optical telescopes provides valuable information about geological features, urban development, weather phenomena, and increasingly reliable prediction of crop yields, which are being impacted by the effects of climate change.
To obtain accurate information, with high spatial resolution, it is vital that these EO satellite telescopes undergo a rigorous process of testing and alignment before they are launched into space. Reference flat mirrors are a proven method of measuring the surface accuracy or the transmitted wavefront of optics.
However, there are very few suppliers who can produce large flat mirrors with the ultra-high precision specifications required to verify the wavefront performance of an EO telescope during its assembly and be used as an alignment aid.
Additional details...
---
Dawn Aerospace receives additional ESA funding for thruster performance extension
The European Space Agency has awarded Dawn Aerospace 200,000 euros GSTP (General Support Technology Program) funding to increase the performance of the firm's green bi-propellant thrusters for satellites.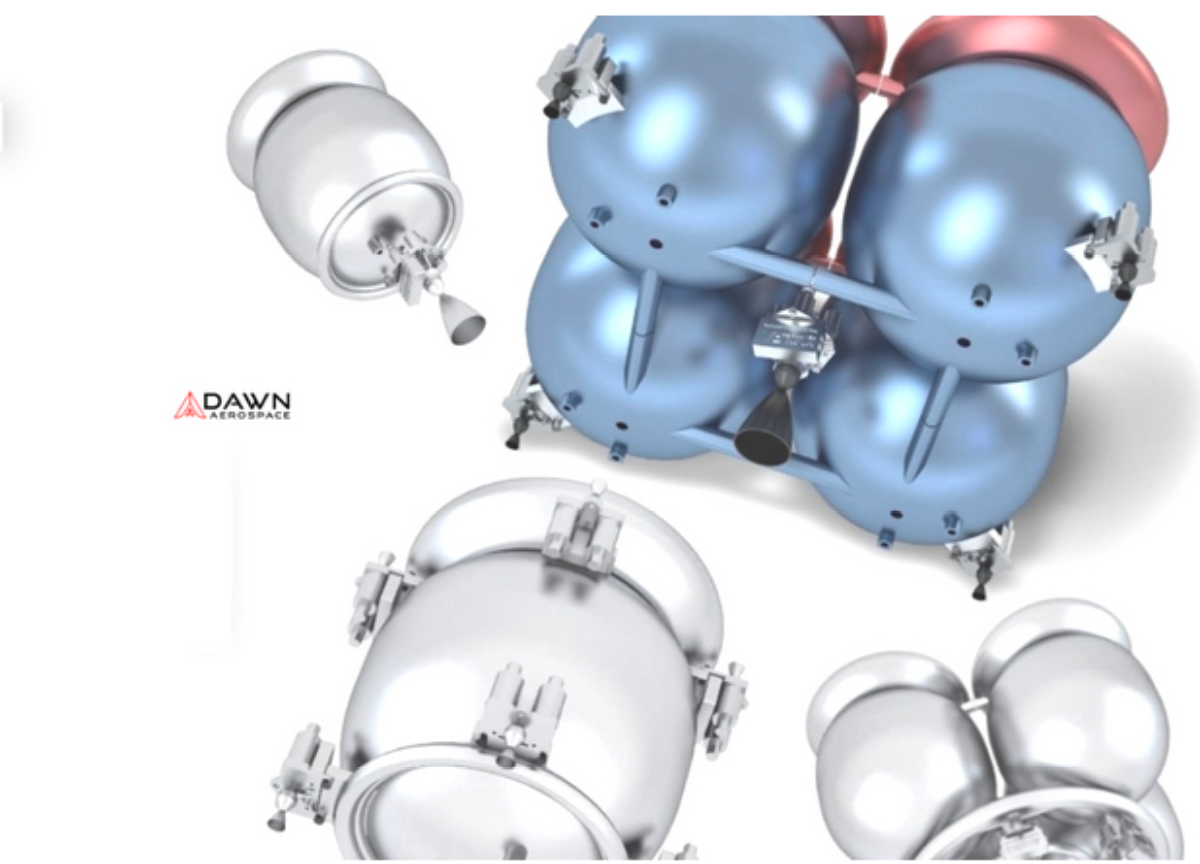 Dawn has received more than 10 million euros in orders for satellite propulsion systems during the last 12 months, specifically the B20 and B1 green propellant thrusters and associated turnkey systems — 33 of these thrusters on eight spacecraft are already on-orbit, with over 100 more thrusters either delivered to customers, or in production. All current systems are in LEO. The GSTP funding will go toward better understanding and improving thermal management to reduce stress on the combustion chamber materials, enabling longer-duration burns, higher total propellant throughput, and potentially higher specific impulse.
Following the demonstration of their key technologies in January 2021, The company has secured contracts with several, smallsat, constellation builders. This includes Blue Canyon's X-SAT Saturn-class smallsats, Pixxel's hyperspectral imaging constellation and the Indonesian Space Agency's (LAPAN) early-tsunami warning constellation.
Further details...
---