SatMagazine (SM)
Please tell our readers about your Company's business focus, and history, within the various European market segments.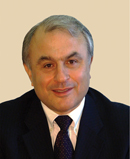 David Gelerman
Over the last few years, we have increased our focus in the Broadcast segment. Our DVB standard [compliant] products have brought us project wins in both News Gathering and digital television distribution (e.g., U.K., France and U.K. Armed Forces). We have also experienced good business in the Defence segment for our RF, Antenna Control and VSAT product lines.
SM
What European SATCOM sectors do you believe offer the most potential for Company growth and
why?
David Gelerman
We still see the infrastructure projects in Communications and Entertainment as being particularly good. These remain key investment areas for national governments and we have great solutions and great success in being selected as the technology providers.
SM
How is your Company coping with the euro fluctuations?
David Gelerman
Fortunately, we have very low exposure to the Euro and so this has not presented a direct problem.
SM
How will the European markets impact global, as well as your Company's business opportunities?
David Gelerman
In spite of economic uncertainty related to some European countries, we have not experienced a slowdown in our business in Europe.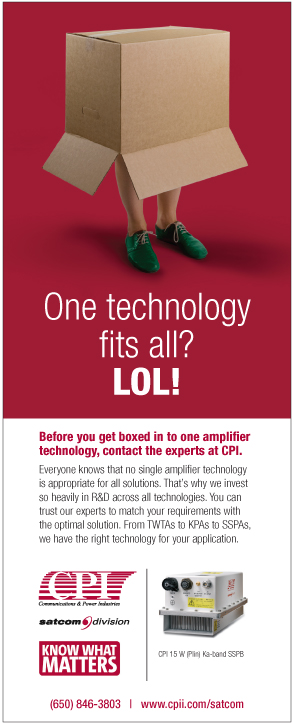 SM
What obstacles do you see facing your Company in the European market? How do you plan on overcoming such challenges?
David Gelerman
Some of our customers have been specifically delaying their projects while they observe the current financial fluctuations. In response, we are promoting our range of low start-up cost systems, which can then be upgraded almost instantly (by software keys) as market situations change.
We have also introduced new technologies, such as the use of GaN in our RF products, which help to reduce the
Total Costs of Ownership
(
TCO
) and improve reliability (both important factors in a cautious market).
SM
What new technologies/products will your Company be working on and/or releasing over the next few months that will drive additional business in Europe?
David Gelerman
We have just released the full line of GaN SSPA/BUCs in C-, X- and Ku-Band and our new Discovery family of scalable VSAT HUBs. This platform is a new development in our DVB-RCS/S2 platform that simultaneously encompasses TDMA-DAMA and SCPC-DAMA access schemes.
About the author
David Gelerman founded Advantech Wireless in 1988, serving initially as President and, since March 2006, as Chief Executive Officer. Prior to founding the Company, Mr. Gelerman held various positions at Nortel Networks, including Manager of the Transmission Networks Division, where he managed and supervised teams which developed several key Point-to-Point (P2P) radio systems. Mr. Gelerman holds a Master's of Science degree in Electrical Engineering (MSEE), specializing in Wireless Communications and Broadcasting from the Moscow Institute of Telecommunications.

* * * * * * * * *
Late Breaking Advantech Wireless news...
Advantech Wireless has renewed its commitment to providing world-class, carrier-grade, standards-based communications products by joining the Metro Ethernet Forum (MEF). The MEF, as the defining body for Carrier Ethernet is a global industry alliance comprising more than 195 organizations including telecommunications service providers, cable MSOs, network equipment/software manufacturers, semiconductors vendors and testing organizations. The MEF develops technical specifications and implementation agreements to promote interoperability and deployment of Carrier Ethernet worldwide.

Every product Advantech Wireless manufactures with an Ethernet interface will be tested against MEF's rigorous international standards. These products include Solid State Power Amplifiers and BUCs, our newest GaN Technology-based HPAs that can easily replace older TWTA based devices, our new Discovery Series VSAT Hubs and Terminals, Point to Point Microwave Radios, Routers, KR Series Military products and more.