The next set of standards ruling mobile networks, 5G, has the potential to change the way we interact and perceive the world to make it a digital experience.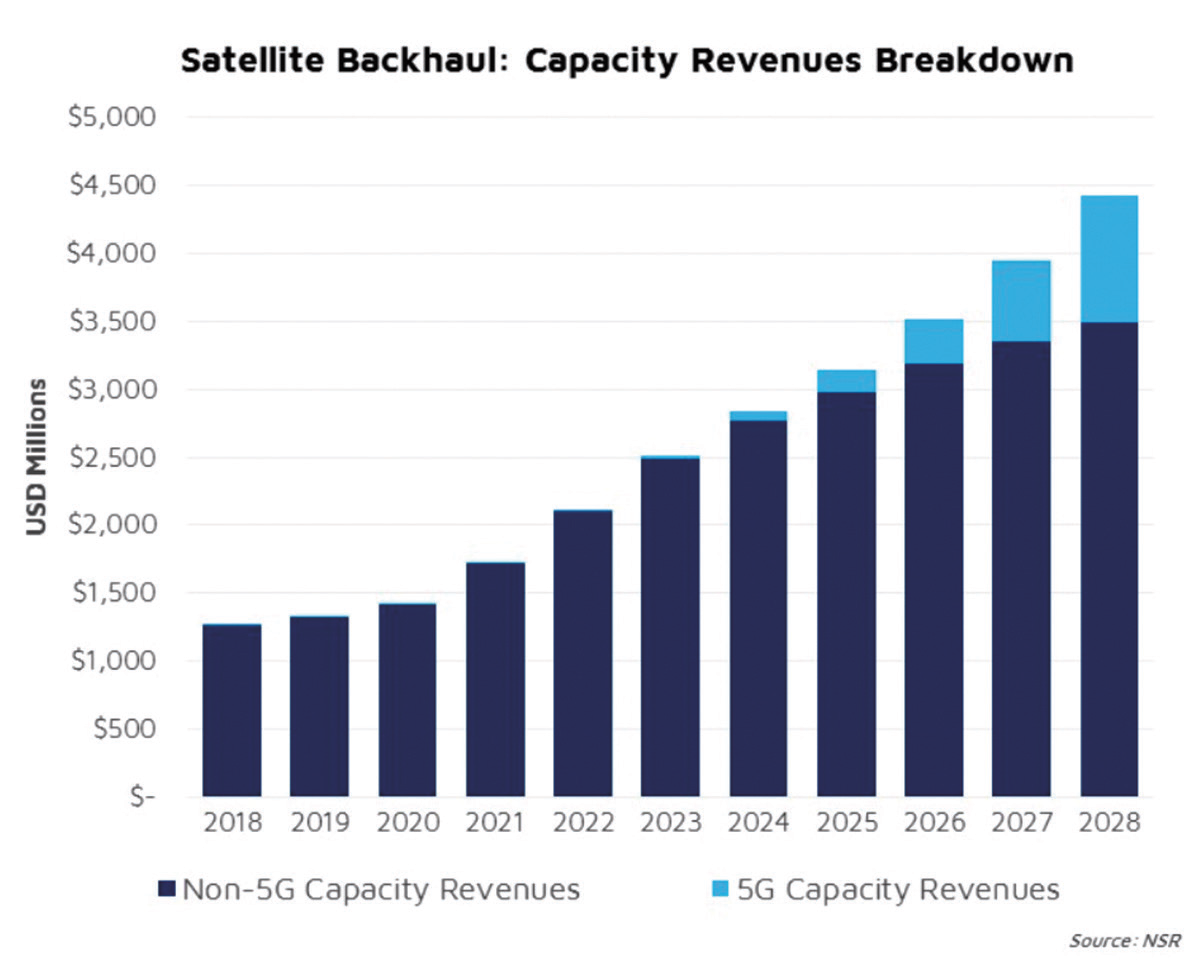 Multiple exotic use cases have created a ton of buzz, sometimes highlighting capabilities that at first glance might seem incompatible with satellites. Can satellites participate in the 5G ecosystem? Are there tangible market opportunities for SATCOM in 5G, or is it just a continuation of an endless fight for spectrum?
Fact — 5G goes well beyond cellular and aims to offer a unified network architecture where all access technologies work in sync, be it fiber, microwave, satellite, or others. This must be the key takeaway for SATCOM as 5G opens a window of opportunity for seamlessly integrating within the mainstream telco ecosystem.
5G can certainly become the next driver of growth for SATCOM and, according to NSR's Wireless Backhaul and 5G via Satellite, 13th Edition (www.nsr.com/research/wireless-backhaul-5g-via-satellite-13th-edition/) report, come out of every three new $ in capacity revenues for Backhaul in the next 10 years will be directly attributed to 5G.
Demystifying 5G and Latency
The Mobile industry has done an excellent job in communicating the many extravagant use cases that 5G will (eventually) enable. From monitoring every bit of information in millions of devices, to immersive video or autonomous vehicles, among others, 5G has and continues to feed ever rising expectations for a connected world. All these applications are aggregated into three different categories as per the ITU: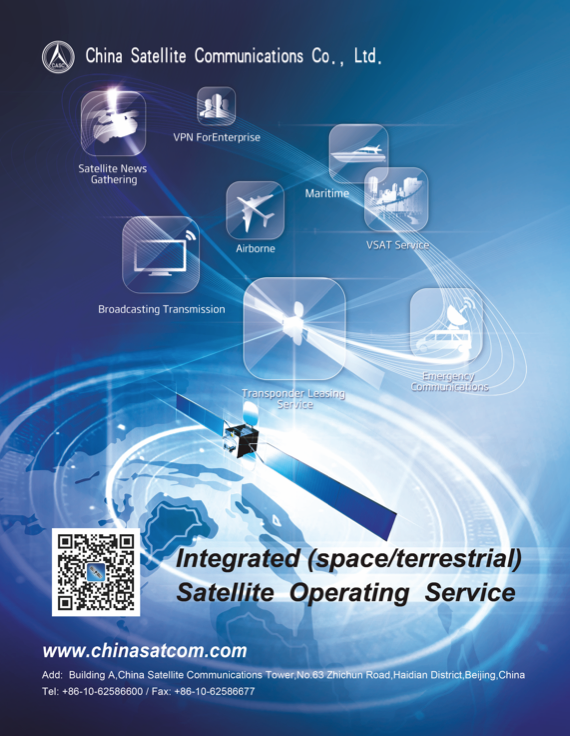 • Enhanced Mobile Broadband (basically faster speeds)
• Massive Machine Type Communications (IoT for everything, everywhere)
• Ultra-reliable and Low Latency Communications
Two out of the three families of applications can be perfectly served via satellite. Actually, satellites can offer an overlay to enhance network resiliency and achieve ultra-reliable communications so the only challenge for SATCOM is to serve low latency applications. Is this enough to disqualify SATCOM for 5G?
Performance targets need to have the correct context. Ultra-low latency requirements will be solved at the edge, without the need for backhauling traffic to the core. Otherwise, even terrestrial backhaul technologies would be unable to meet the 1 ms requirement. Similarly, the 20 Gbps peak data traffic is usually mentioned to question SATCOM capabilities to meet 5G requirements. However, this target is for hotspot areas, and the minimum user experience data rate for wide area coverage is fixed at 100 Mbps, a benchmark achievable by SATCOM today.
All in all, satellite can meet 5G requirements. In fact, 5G won't realize its full potential without satellite as it will be a key enabling technology in use cases like mobility or ubiquitous connectivity. The true benefit of 5G for satellite is that it opens the opportunity to seamlessly integrate with ground networks. But for this vision to materialize, it is vital for the future of the industry to ensure that 5G protocols can work seamlessly over satellite networks.
The industry has taken this very seriously, and numerous actors actively participate in the 3GPP standards discussions with the objective to make satcom transparent and very easy to adopt by MNOs.
Finding Opportunities in the Hype
NSR is confident 5G will generate numerous opportunities for the industry. 5G Cellular Backhaul and Hybrid Networks alone will generate close to $1 billion in satellite capacity revenues by 2028. Despite the excitement around 5G, this will take time to develop, and the market impact won't be noticeable before the second half of 2020s. The good thing is that the key use cases for satellite in 5G can be stimulated, and sometimes even captured, today:
Backhaul
Beyond the traditional connectivity to remote locations, an easier integration with terrestrial networks could help develop new use cases like network resiliency, emergency response, IoT and network offload.
Trunking
A long-established application that could see a boost with the arrival of 5G.
Mobility
While 5G puts a lot of focus on connecting vehicles, there will be many instances where this would need to be complemented by satellite.
Hybrid Networks
With capabilities moving to the edge, the explosion of OTT services and the transition to higher quality video, satellite will see the opportunity to multicast content to edge servers.
Furthermore, 5G can have peripheral benefits such as accelerating the phase out of 2G and 3G networks pushing 4G further into rural areas where satellite plays a key role in the Backhaul mix.
---

---
The Hidden Risks of Spectrum Reassignment
While most of the interests around 5G between SATCOM and terrestrial align, the eternal discussion for spectrum is hotter than ever. Even in this point, terrestrial 5G and SATCOM could find ways to work together, for instance with the proposal by the C-Band Alliance to share spectrum and accelerate the deployment of 5G via a private auction process for interested entities to seek access to the cleared spectrum. While this seems to be a win-win proposal for terrestrial and satellite operators, the indirect implications for SATCOM need to be studied carefully.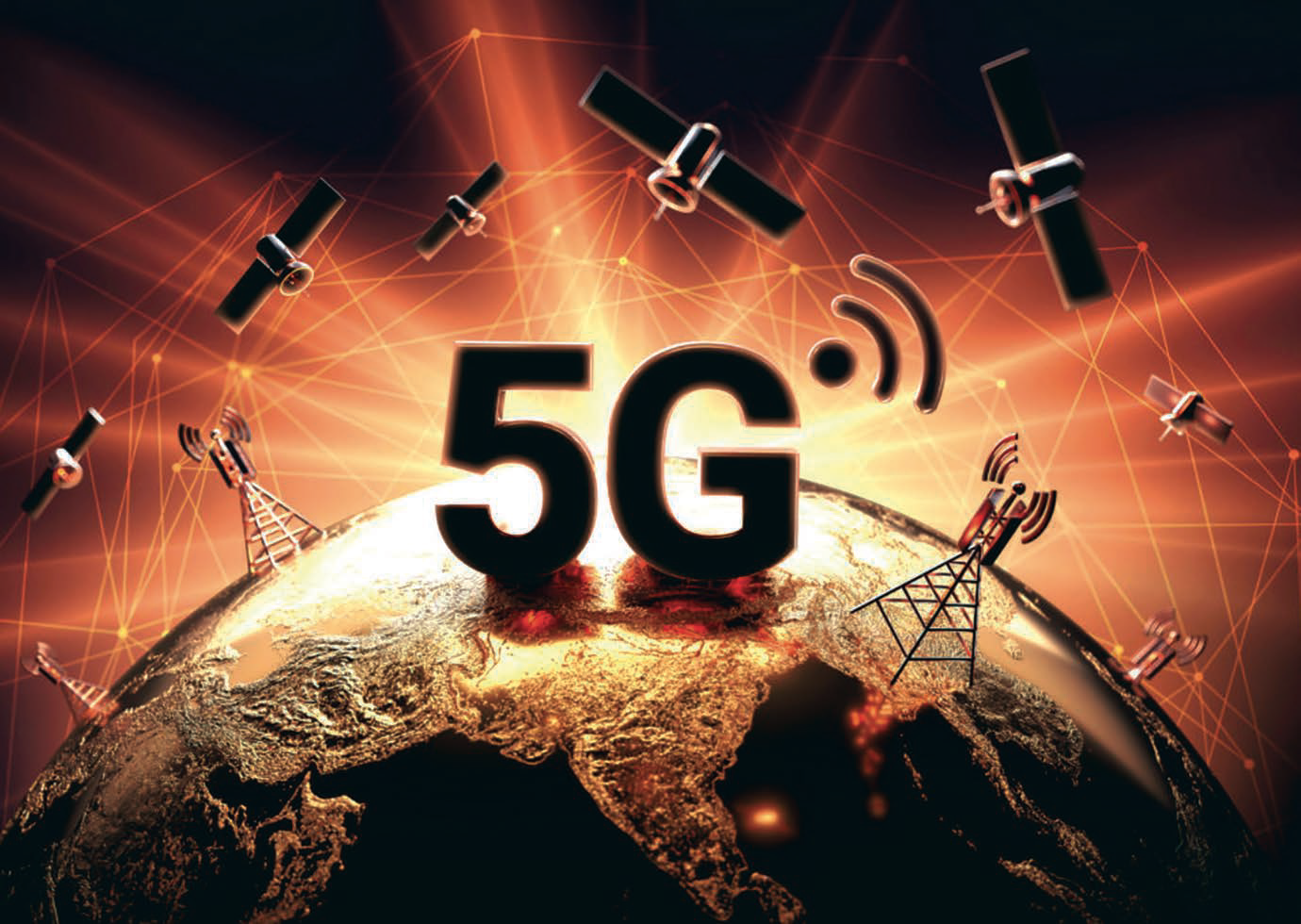 With C-band fill rates over North America around 60 percent, the C-Band Alliance proposal to reassign 40 percent of the spectrum doesn't seem to be a big disruptor of the supply-demand dynamics in the region once factors like enhanced compression, migration to higher bands and additional satellite supply (CBA announced operators would launch eight additional satellites to re-allocate demand) are taken into consideration.
The windfall for operators with C-band over the U.S. of a private auction are potentially very large. Not only do "Status Quo" demand forecasts (if there were no spectrum reallocation) trend downwards, but the 2017-2027 North America C-Band Cumulative Capacity revenue forecast of $4 billion pales by comparison with the $30 billion estimated value for the 180 MHz the CBA wants to repurpose for 5G terrestrial operators. Another question is what percentage of the spectrum value will satellite operators be allowed to capture?
In any case, this proposal has big risks that might have not been analyzed with enough perspective. Beyond the contagion effect towards other regions, this can have a tremendous destabilization impact on the industry.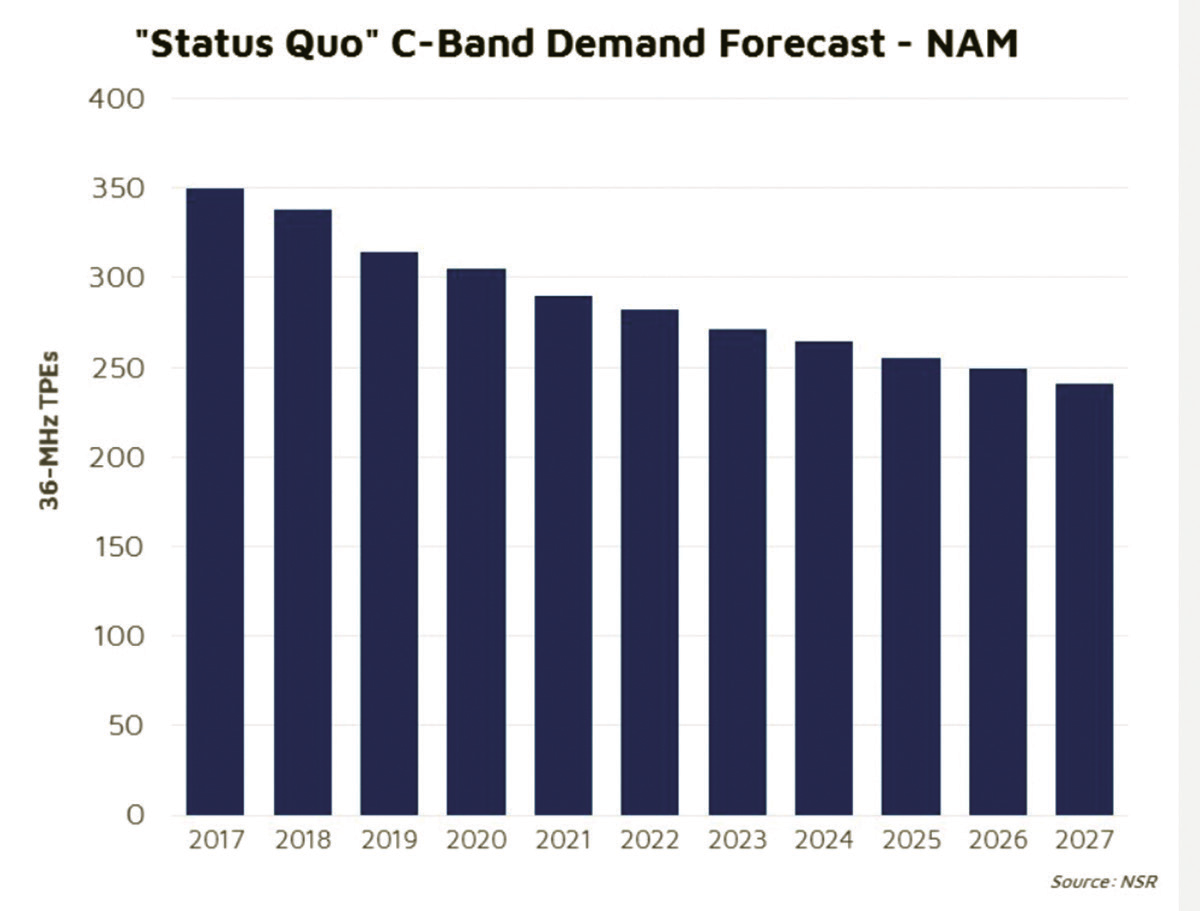 Acknowledging that the value of spectrum can be much higher than the capacity revenues directly generated by C-band leases, Satellite Operators can become very competitive on capacity pricing to boost their market share and claim a higher share of the rights over compensation for spectrum reassignment.
Bottom Line
5G and SATCOM are symbiotic. 5G needs satellite to realize its promises, and satellite can find solid opportunities seemingly integrating with the general telecom ecosystem. While some of the most touted performance requirements for 5G seem to disqualify satellite (latency, throughput), the reality is that satellite will be a key enabling technology in the 5G ecosystem.
5G will not only accelerate growth in traditional use cases like Backhaul and Trunking, but it has the potential to unlock new verticals like vehicle connectivity or Hybrid Networks. Secondary effects like new levels of expectations for connectivity in rural areas will also be beneficial.
C-band reassignment is a double-edged sword. While the windfall can be very generous (if governments really let it happen), there is certain contagion risk and, more importantly, it can add further instabilities to a market with enormous pressure already.
www.nsr.com
Sign up for NSR's "Bottom Line" reports and analysis at www.nsr.com/category/the-bottom-line/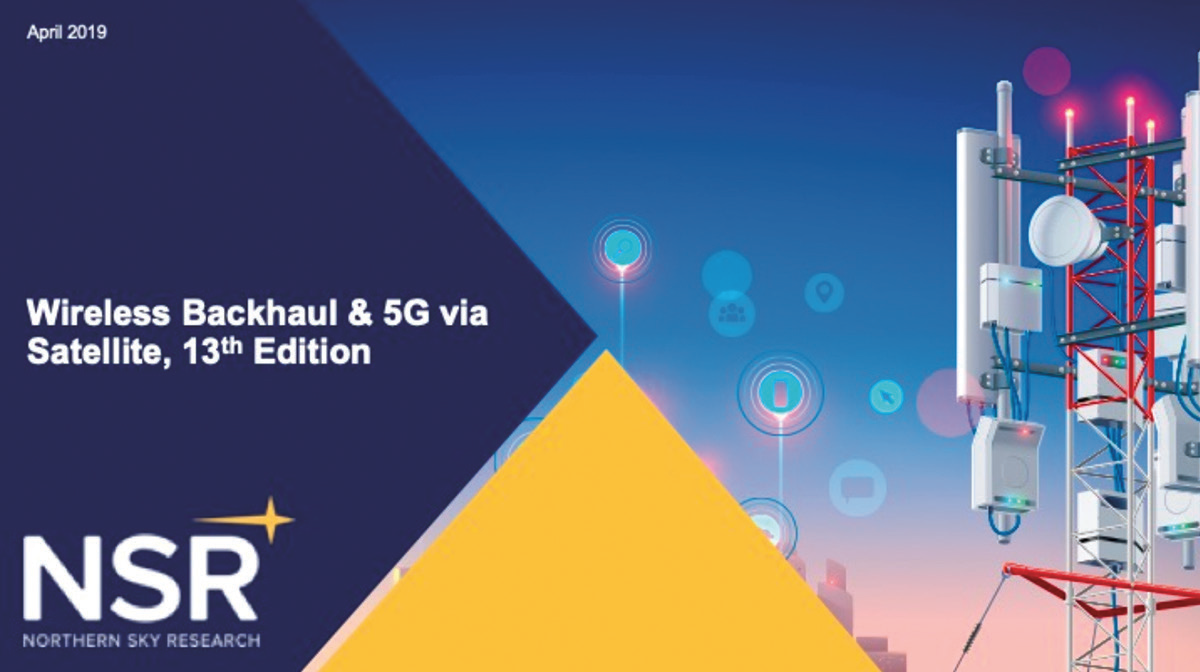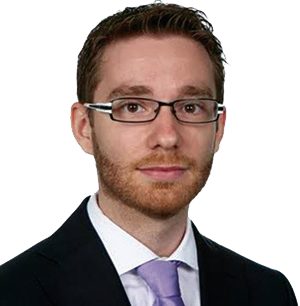 Mr. Palerm joined NSR as an analyst in 2015. His primary areas of focus are Satellite Broadband and Ground Segment covering key growth areas such as new markets unlocked by HTS, opportunities opened by innovations in ground segment, how SatCom integrates in the telecom ecosystem, Enterprise VSAT, Consumer Broadband or Cellular Backhaul.
He is the lead author for NSR's VSAT and Broadband Satellite Markets (VBSM) report, industry's unique Commercial Satellite Ground Segment (CSGS) report, and Wireless Backhaul via Satellite (WBS) report. Mr. Palerm regularly participates in consulting projects related to demand forecast for new satellite systems, new markets entry strategy or ground segment equipment and services demand for emerging opportunities among others.
Prior to joining NSR, Mr. Palerm worked at Zero2Infinity in technical and business roles. While involved in the startup, he worked in the mission analysis for the company's microsat launcher project and leaded the development of a rocket engine prototype successfully tested. He also contributed to the project's business plan with market research and financial assessment. Lluc undertook fund raising efforts and built the relation with customers.
Graduated as an Aerospace Engineer from Universitat Politècnica de Catalunya (2011), he collaborated with one of its research centers developing CFD codes (CTTC). Afterwards, he received a Master in Management from ESADE Business School (2012) specializing in Innovation and Entrepreneurship.
---