---
New VICTS Antennas For Space Payloads Debut From ThinKom
ThinKom Solutions has announced the development of a new family of phased-array antennas for deployment on satellites and other space vehicles.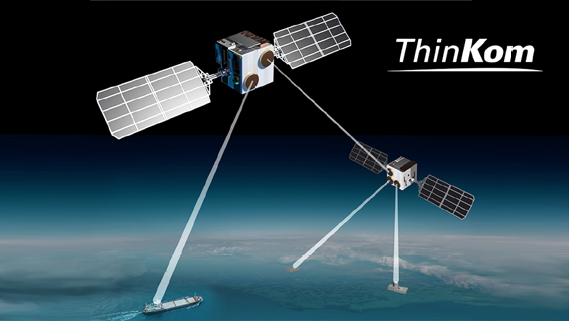 The antennas are based on ThinKom's proven VICTS (Variable Inclination Continuous Transverse Stub) technology. The multi- frequency full-duplex antennas are designed for operation on geostationary and non-geostationary satellites using C-, X-, Ku-, Ka-, Q-, V-, E- and W-band frequencies.
These new antennas can provide steerable high-capacity inter-satellite links as well as space-to-Earth and Earth-to-space feeder as well as user links.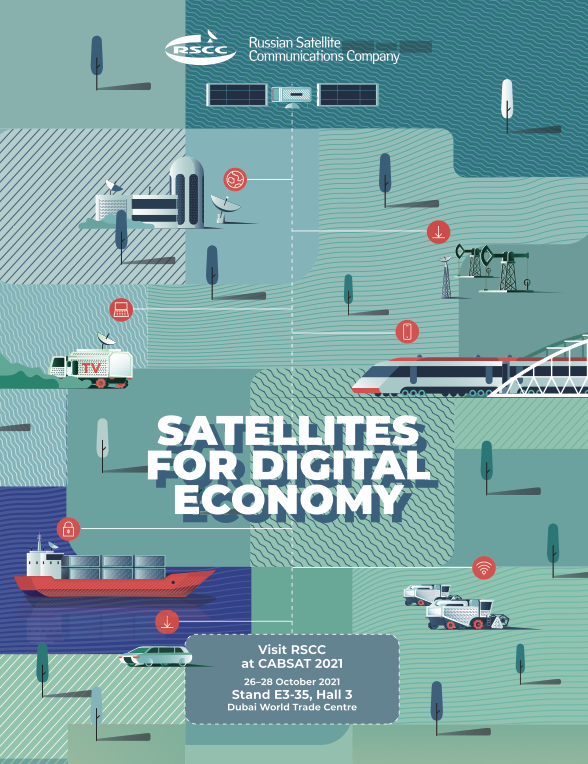 The new ThinKom payload antennas are compact and lightweight, with a 30-cm diameter antenna weighing less than 5 kg. They can be nested for multi-beam applications without the blockages that can occur with multiple parabolic dish arrays. They can also support digital beam forming within regional user beams.
The space payload VICTS antennas are designed with an aluminum structure and space-compatible components to function reliably under extreme conditions of radiation, shock, vibration and temperature.
The compact highly reliable conformal arrays do not require any post- launch deployment mechanisms, eliminating the added weight and complexity of traditional satellite antenna systems.
The high-efficiency VICTS antenna architecture enables a smaller mounting size and volume for a given level of performance, as well as lower inertia than traditional satellite designs. The result is extremely low power consumption, a critical requirement for space applications.
Other key features include 80-degree scan angle coverage, wide instantaneous channel bandwidth up to 2 GHz, polarization diversity, low sidelobe emissions and continuous jitterless high-agility scanning.
"For space-based applications, long-term dependable and maintenance-free performance is a no-compromise requirement," said Bill Milroy, CTO and chairman of ThinKom Solutions. "Our highly reliable VICTS platform has been thoroughly field-proven with thousands of units already deployed in aero, land and maritime mobile environments, across more than 23 million cumulative hours mobile envi of service."
---
BlackSky and Palantir Collaboration Aids Government Agencies
BlackSky Holdings, Inc. ("BlackSky") announced the completion of a joint pilot project with Palantir Technologies Inc. (NYSE: PLTR) that integrated BlackSky's commercial satellite imagery and analytics into Palantir Foundry, Palantir's enterprise platform. The capabilities of the combined solution were successfully demonstrated in a series of exercises with experienced geo- intelligence customers.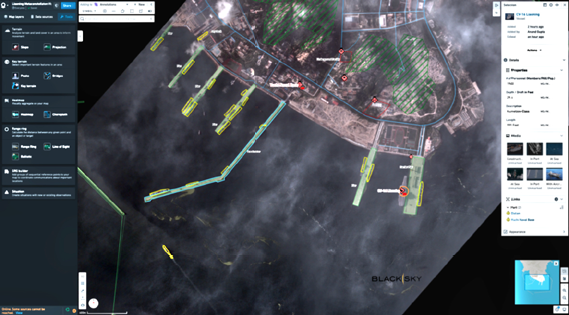 Through the collective capabilities of BlackSky and Palantir, the pilot program combined high-resolution imagery and deep analytics to inform decision makers and demonstrated the powerful impact of global monitoring from space and real-time insights. The ability to rapidly deliver worldwide intelligence that can aid in predicting events introduces a significant advantage in time-sensitive operations.
BlackSky's data platform, Spectra AI, served as a foundational layer and was seamlessly integrated into Palantir Foundry. BlackSky demonstrated the ability to automatically deliver insights and intelligence to Palantir customers within minutes of collection, without any human interaction.
Earlier this year, BlackSky announced a planned business combination with Osprey Technology Acquisition Corp. (NYSE: SFTW). BlackSky currently anticipates closing the transaction during the third quarter of 2021.
"Our joint pilot program with Palantir highlights the vital impact of real-time insights," said BlackSky CEO, Brian E. O'Toole. "The use of our data and analytics in these types of exercises drives demand for our geospatial intelligence as customers experience the rapid delivery of first-to-know insights that can inform proactive strategic decision making."
"Our collaboration with BlackSky radically compresses the decision- chain for warfighters," said Shyam Sankar, COO of Palantir Technologies. "It gives users unprecedented control over orbital sensors, and operationalizes AI insights from space to support better, faster decisions on earth. Palantir's software continues to provide the operating system for operational decision-making at the edge across operating system for operation domains, from space to mud."
---
SpaceFund Invests In Cosmic Shielding Corporation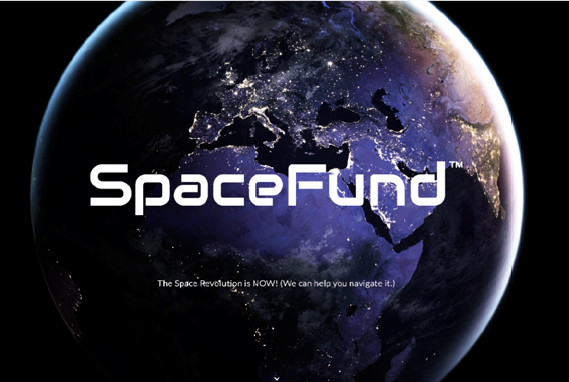 Cosmic Shielding Corporation (CSC) has closed a $1 million pre- seed capital raise — this funding will help the company continue to grow its team and accelerate product testing of its radiation shielding composites, which will help meet the demand for high performance space computing systems, safe space tourism and exploration for humans.
The pre-seed funding round was led by SpaceFund in collaboration with WorldQuant Ventures, Helios Capital, Starbridge Venture Capital, Batshit Crazy Ventures, and Space.VC—making it the first time these leading firms have worked together to invest in the safety of private commercial space infrastructure.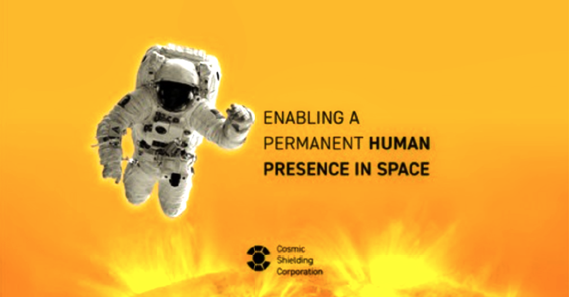 As the space industry continues to grow exponentially, governments and companies need to address the long-standing issue of space radiation. Founded in August of 2020 by Yanni Barghouty and Dr. Lembit Sihver, CSC will help enable a permanent presence for humans and unmanned crafts in space, by providing state of the art radiation shielding and space weather forecasting solutions.
"A space-age economy must rely on space-age technology," said Mr. Barghouty, CEO of CSC. "The future of space travel will rely on spacecraft and spacesuits that can effectively shield humans and hardware from the risks of space radiation. By designing these with cutting edge composites built for the harsh environment of space, we can enable humanity to become a truly space faring civilization. Simultaneously, we will build a more sustainable, beneficial and safer industry, collectively."
---
RSCC Alters The Express-AM33 Satellite's Orbital Slot
Specialists of the Ops Dept of the Russian Satellite Communications Company (RSCC) orbital constellation have completed the translation of the Express-AM33 satellite from the orbital position of 96.5° E to the 11° W slot.
To translate the Express-AM33 to the required position, the satellite had made 120 orbits around the Earth at an altitude of 35,880 km, covering 31.7 million km in the process.
The most difficult and precise work was performed by 41 employees of the RSCC Mission Control Centers located in Moscow, Zheleznogorsk, and Dubna Space Communication Centers as well as the Vladimir Satellite Communication Station.
For four months, specialists provided round-the-clock control of the satellite, updating its trajectory as needed. From August 17, 2021 the Express-AM33 has been ready for operation.
Now, in most of the Atlantic Ocean, the crews and passengers of sea- going ships have obtained access to the internet and communication services, which have been provided even in the most extreme conditions.
"Sixty-nine percent of the Earth's surface is controlled by our orbital constellation of 12 geostationary satellites. They are maneuverable enough to swiftly address the problems posed by the market. Should our clients want to get communication services right in the middle of the ocean, such services will be available to them. According to surveys, contemplating a contract and selecting a vessel, up to 92 percent of seamen stress as one of decision-making factors the availability of an affordable, reliable connectivity, including Internet. They need that to be able to communicate with their families and relatives without any constraints.
"That's why we have brought the Express-AM33 satellite to a new orbital position from the Eastern Hemisphere to the Western, so that passenger and cargo vehicles, as well as yachts on cross-Atlantic routes, could use the communications services made available by Russian Satellite Communications Company — and on the best terms, too," said Alexey Volin, General Director of RSCC.
---
SKYTRAC + Embention Developing 1st Autopilot System Supported By Iridium Certus
SKYTRAC has engaged in a Letter of Intent with Embention to offer the first system supported by Iridium Certus Command-and-Control (C2) within the unmanned segment of aviation.

The integration will commence with SKYTRAC's broadband Integrated Mission System (IMS-350) and the midband Data Link System (DLS-100) as the first Iridium Certus terminals to be integrated with a UAV autopilot system, to send and receive data between ground control stations (GCS) and the unmanned aerial vehicle (UAV).
The integration effort will commence with Embention's Veronte Autopilot 4x, a popular, high-reliability redundant control system for critical unmanned operations designed for avoiding single points of failure in a miniaturized form factor. The Veronte 4x Autopilot, compatible with multiple UAV configurations, is on schedule to be wholly integrated with SKYTRAC's Iridium Certus terminals by mid-Q3 of 2021.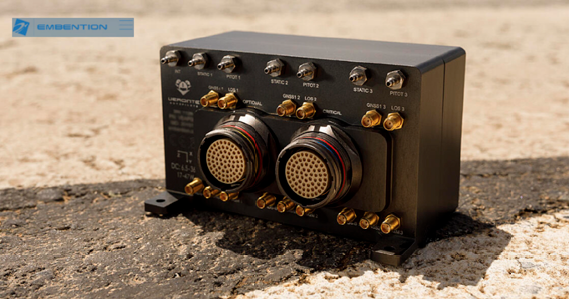 By using the Iridium satellite network, SKYTRAC's IMS-350 and DLS-100 with a low-latency communication link will enable Embention with real time C2 capabilities for Beyond Visual Line of Sight (BVLOS) flight operations.
"We are seeing numerous operators seeking a viable autopilot solution that can leverage the Iridium NEXT constellation," said Jeff Sherwood, Director of Business Development, SKYTRAC. "Many operators and systems integrators are unable to leverage Iridium Certus bandwidth to enable Command and Control capabilities. Our partnership with Embention will solve an unmet industry need in a rapidly-evolving UAV segment."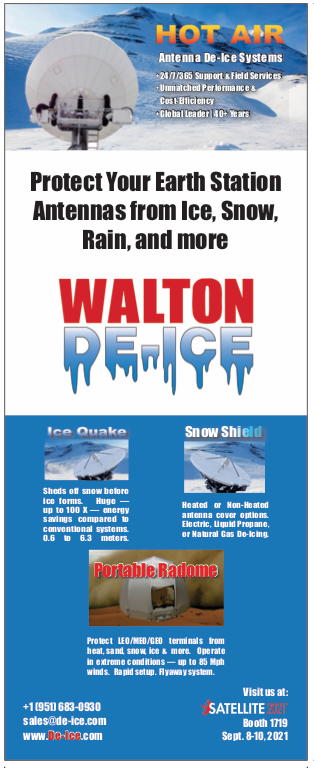 "We are excited to partner with a world leader in satellite communications such as SKYTRAC," said Javier Espuch, Business Development Manager of Embention. "This partnership will catalyze adoption of Iridium Certus by the UAV industry, and we are excited to be at the forefront of innovation, allowing operators to utilize Iridium Certus to enable Command and utilize Iridium Certus Control capabilities."
---
Rocket Lab Contracts To Launch BlackSky Global Monitoring Smallsats + Photon Spacecraft For Varda Space's In-Space Manufacturing Factories
Rocket Lab has revealed that their next mission is part of a rapid launch schedule of three dedicated Electron missions for global monitoring provider BlackSky.
Scheduled to lift-off from Launch Complex 1 on New Zealand's Mahia Peninsula in late August, the 'Love At First Insight' mission will be Rocket Lab's 22nd Electron launch overall and fifth mission of 2021.
'Love At First Insight' is the first in a rapid succession of scheduled Electron launches between late August through September that represent the company's fastest launch turnarounds to date.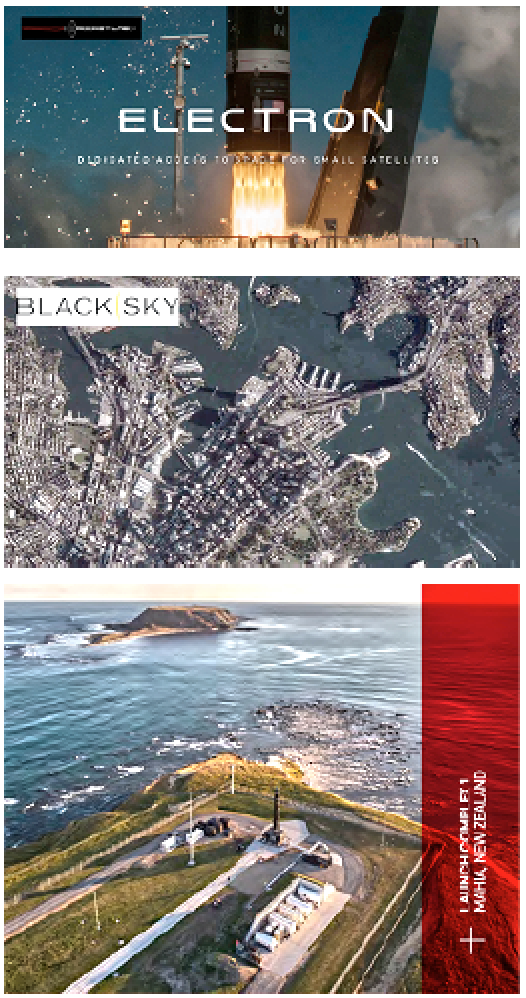 The 'Love At First Insight' mission is the latest in a multi-launch agreement signed earlier this year for BlackSky between Rocket Lab and Spaceflight Inc., which is providing integration and mission management services for BlackSky. This mission will deploy the eighth and ninth satellites of BlackSky's planned constellation as part of that rapid-launch agreement, with another four Gen-2 smallsats across the two additional Electron dedicated missions to follow.
Electron will deploy two of BlackSky's high-resolution, multi-spectral, Gen-2 satellites to LEO, expanding BlackSky's network in space and offering of real-time geospatial intelligence and monitoring services. BlackSky combines high-resolution images captured by its constellation of microsatellites with its proprietary artificial intelligence software to deliver analytics and insights to industries including transportation, infrastructure, land use, defense, supply chain management, and humanitarian aid.
The 'Love At First Insight' launch is set to bring the total number of satellites launched by Rocket Lab to 107, joining a collection of successfully deployed satellites from various sectors including Earth- observation, Internet of Things (IoT), weather and climate monitoring, academia and scientific research, civil government, defense, and more. Information about the 'Love At First Insight' launch window will be made available in the coming days.
"Dedicated launch on Electron means a bespoke service for satellite operators who want control over their schedule and orbital parameters," said Rocket Lab founder and CEO Peter Beck. "Rapid launch with these three back-to-back missions enables BlackSky to fast-track their plans for a constellation that meets the hunger for real- time data produced by multiple images within 24 hours, rather than one image at the same time each day."
"We've been partnering strongly with Rocket Lab over the past several months to gain high confidence in a launch campaign that will increase the capacity of our space network," said Brian E. O'Toole, CEO of BlackSky. "This cadence of rapid launches demonstrates the accelerated pace at which we are able to expand our constellation and reinforces our commitment to delivering real- time data and intelligence."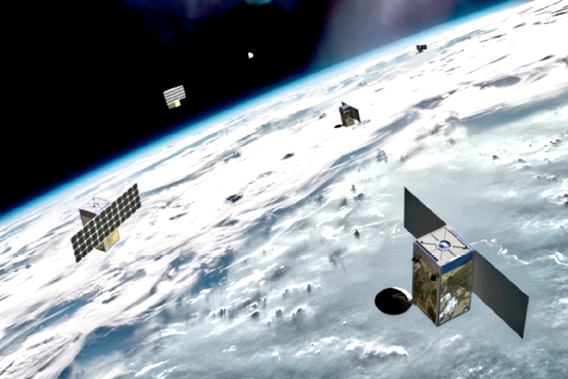 Artistic rendition of BlackSky smallsats on-orbit.
Image is courtesy of the company.
Rocket Lab has also announced the company has signed a deal with in-space manufacturing company Varda Space Industries to produce three Photon spacecraft that will integrate with their space factories, enabling high-value products to be manufactured in zero-gravity and returned to Earth in Varda's re-entry capsule.
Varda's space-manufactured products are targeted at high- value markets, such as fiber optic cables, pharmaceuticals, and semiconductors — all of which have higher performance when produced in zero-gravity. After launch, Rocket Lab's Photon will position the spacecraft in an operational orbit and provide station keeping.
Photon will support Varda's 120 kg manufacturing and re-entry modules with power, data, and attitude control. All three Photon spacecraft will also incorporate Rocket Lab-designed and built spacecraft components, including radios, reaction wheels and star trackers. Rocket Lab's Photon will perform multiple burns with the 3D-printed Curie engine, acting as a highly capable propulsion system to place Varda's re-entry capsule on a return trajectory to Earth.
Traditionally, almost all in-space manufacturing research has been carried out on the International Space Station. This research has demonstrated that innovative materials and products can be created in the consistent microgravity environment of LEO, an environment that can't be replicated on Earth.

Until now, manufacturing in orbit has been impossible to scale due to cost. Building a space factory with a proven, Photon spacecraft — one that doesn't require human tending in orbit — will allow Varda to make building products in space at scale a reality for the first time.
Based in Torrance, California, Varda Space Industries was founded by Will Bruey, who spent almost a decade working on SpaceX's Crew and Cargo Dragon spacecraft, and Delian Asparouhov, a Principal at Peter Thiel's Founders Fund.
The first Varda Photon is planned for delivery in Q1 2023, with the second to follow up later in the year and a third in 2024. The contract, which is subject to standard termination provisions, also includes an option for Varda to procure a fourth Photon. Each mission has a nominal three-month duration from launch to landing.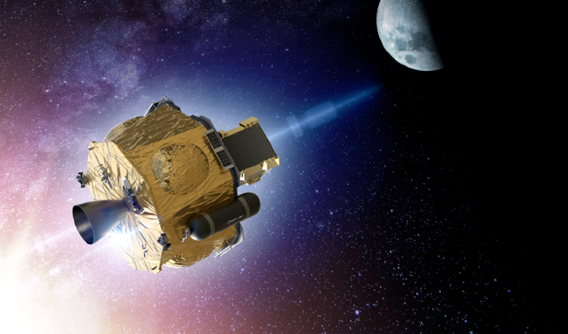 Artistic rendition of Rocket Lab's Photon spacecraft.
Image is courtesy of the company.
The Varda contract joins a growing list of Photon missions, including the CAPSTONE lunar mission in support of NASA's Artemis program and a recently announced contract to design twin Photon spacecraft in support of a NASA Mars mission.
Rocket Lab currently operates two existing Photon spacecraft on-orbit. Launched in 2020 and 2021 respectively, the Photon First Light and Photon Pathstone spacecraft demonstrated Rocket Lab's end-to-end mission service, encompassing satellite design and build, launch on Rocket Lab's Electron launch vehicle and on-orbit operations.
"The Varda team is undertaking ground-breaking work that really opens up new possibilities and markets for in-space manufacturing and we couldn't be more excited to make their mission possible with Photon," said Rocket Lab Founder and Chief Executive Officer, Peter Beck. "Photon enables our customers to unlock the full potential of space. It removes a massive barrier to the growing small satellite market by delivering our customers a versatile and configurable spacecraft platform that they don't need to build themselves. Our customers get to orbit faster and can focus purely on their mission while there, rather than worrying about developing and operating a spacecraft."
"We are excited to work with Rocket Lab. Photon is a great fit for our mission and their team has displayed significant engineering rigor. Working with them will allow us to deliver on our aggressive schedule and tight budget. We are one step closer to delivering valuable materials to our clients here on Earth," said Varda Space Industries Chief Executive Officer, Will Bruey.
---
New Vietnamese NanoDragon Smallsat Heading To Japan For Launch By JAXA
A new, locally-made, smallsat developed by the Vietnam National Space Centre (VNSC) has been completed and sent to Japan for launch into orbit.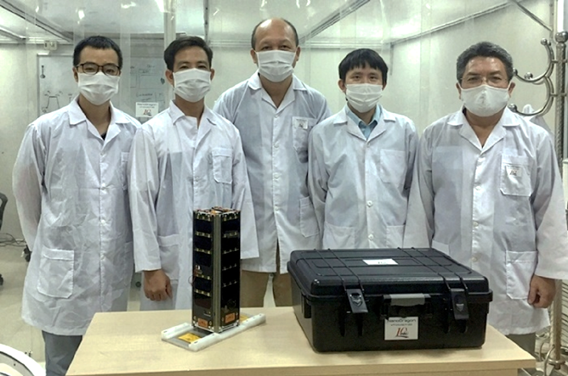 On August 11, the VNSC announced that their NanoDragon satellite was transported from Noi Bai Airport in Hanoi to Narita Airport in Tokyo that day, before being transferred to the Uchinoura Space Centre launch site in Kagoshima Prefecture and handed over to the Japan Aerospace Exploration Agency (JAXA) for launch preparations.
The 3U cubesat NanoDragon weighs approximately 4 kg and is comprised of multiple 10×10×34 cm (3U) modules. The entire process of researching, designing, integrating and testing the satellite's functions was carried out in Vietnam.
The smallsat was developed by the VNSC (under the Vietnam Academy of Science and Technology) as the result of the nano-class satellite development, launch and trial operation project, under the National Science and Technology Programme on space technology, from 2016 to 2020.
NanoDragon is tasked with using smallsat beam technology to receive automatic identification signals of ships for the purpose of tracking and monitoring vehicles at sea.
In addition, the satellite has also been designed to verify the quality of the satellite posture and control system and a newly-developed, advanced, on-board computer designed specifically for small satellites. NanoDragon will be working from SSO at 560 km above the Earth's surface.
In parallel with the satellite development, a ground station to operate the satellite after launch has been developed and installed at the VNSC at Hoa Lac Hi-Tech Park in Hanoi.
Prior to NanoDragon, the first made-in-Vietnam satellite, PicoDragon (weighing 1 kg), was successfully launched with signals received in 2013. MicroDragon (50 kg), developed by a group of 36 young VNSC researchers under Japanese experts' supervision, was also sent into orbit on January 18, 2019 and has successfully sent pictures from space to its ground station in Japan.
Photo above: Scientists at the Vietnam National Space Center with their NanoDragon smallsat before shipping it to Japan for launch.
---
Exo-Space to Fly Vision-1 Image Processor on Orbital Transports Mission
Exo-Space has announced an agreement with Orbital Transports to demonstrate their Vision-1 image analysis data processing unit on a Get Spaceborne™ rideshare mission in LEO.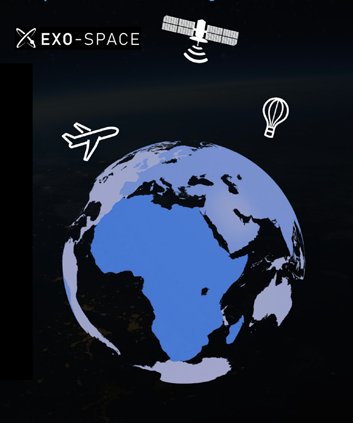 The Vision-1 image processor executes novel machine vision algorithms to detect and classify objects and structures within the field of view of on-board imaging systems.
Rather than sending large sets of raw data down to ground stations, the Vision-1 processes images directly from an onboard camera and sends down only the relevant information, reducing downlink costs and improving response times to observable events.
The Vision-1 is a compact Data Processing Unit for artificial intelligence applications on-orbit. Its small size (0.5U) makes it compatible with most CubeSat platforms.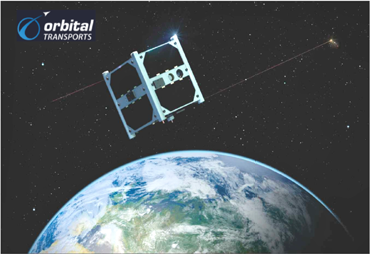 Orbital Transports conducts the mission planning and systems engineering, handles legal and regulatory compliances, performs payload testing and integration, provides launch vehicle integration, and supervises mission operations so customers can focus on their primary mission objectives and results.
"By flying with Orbital Transports, Exo-Space will obtain valuable flight experience and accelerate the development of our products," said Jeremy Allam, CEO of Exo-Space. "It's a great opportunity to demonstrate our machine vision hardware in LEO and acquire flight heritage in the space environment."
"We're excited to be flying the Vision-1 image processor for Exo- Space," stated David Hurst, CEO of Orbital Transports. "Our Get Spaceborne™ rideshare missions offer an easy on-ramp to space for payloads ranging from technology demonstration and qualification to full constellation-scale deployments. If you want to put a payload in space or even deploy sensors or instruments in a constellation, there is no longer any reason to build your own satellites. You save money, is no longer any reason to build your own satellites. You save m time, and resources with our turn-key hosted payload services."
---
Microsoft's Azure Cloud For Remote Missions Demo'd By SES, GovSat, GRC + Microsoft
Microsoft and SES, in partnership with GovSat and GRC, came together to demonstrate how Microsoft Azure Machine Learning (ML) and Artificial Intelligence (AI) capabilities can be brought directly to end-users deployed globally in a highly secure, reliable way while maintaining network sovereignty – allowing users to exploit key Azure workloads regardless of location and drastically boosting the efficiency of critical missions.

In these demonstrations, the Azure Stack Mini R device was connected to a quick, deployable, tactical SATCOM terminal from GRC through the secure SATCOM connection on the GovSat-1 satellite, and sent directly to Azure UK via the SES Cloud Direct service, giving connected and disconnected access to Azure services.
The first demonstrations of its kind highlighted how this technology could be used in a number of scenarios, such as a remote disaster relief operation, collecting information for analysis, at any given classification, allowing AI and ML models to be used to categorize and assess the information locally before using the available SATCOM to update the overall situational awareness picture and, if required, updating the AI and ML models via hyperscale Azure DevOps processes.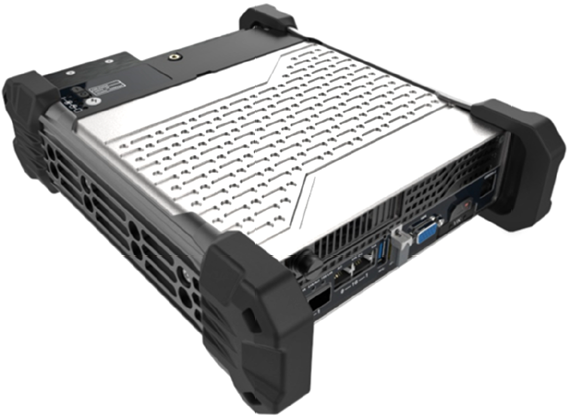 The demo is highly scalable, thanks to the Azure Edge capability, as well as the wide array of SES's satellite communications capabilities, including next-generation O3b mPOWER system that is capable of providing from Mbps to multiple Gbps connectivity for land, air and maritime government missions.
The first demonstration showcased one-hop connectivity that enables cloud workloads to run at the edge and seamlessly connect back to hyperscale Azure in both connected and disconnected modes via the Azure Stack Edge Mini R. For this demonstration, the companies leveraged multiple satellite terminals from GRC's 6-SAT solution, GovSat's dedicated Military Ka-band beam onboard its satellite and GovSat's secure Mission Operations Center in Luxembourg.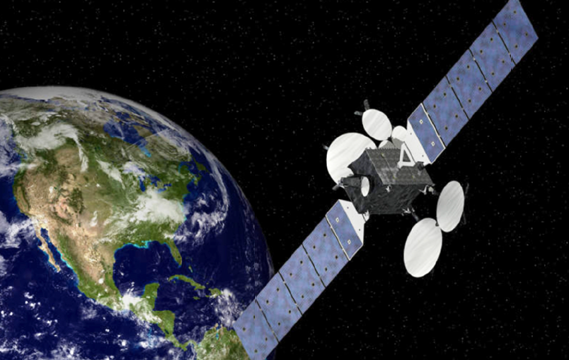 Artistic rendition of the SES GovSat-1
(SES-16) satellite.
The second demonstration was performed with GRC's deployable Satellite Ground Station (SGS), showcasing in-theater connectivity as well as backhaul of data from in-theater headquarters to the home country with no public internet touchpoints. The first satellite link was securely connecting a deployed terminal with the in-theater headquarters terminal, and anchored directly to the deployable, private SGS hub. The second satellite link connecting the deployable SGS hub was anchored in the GovSat Mission Operations Centre, demonstrating backhauling to a home country.
The SES Cloud Direct service was delivered via a dedicated Microsoft ExpressRoute connection directly from the end-users to Azure data centers, enabling the cloud agility and performance via a dedicated MILSATCOM GEO capability. For low-latency applications, SES can also bring the data from the edge to the cloud in a safe, secure and efficient way through its high-throughput low- latency, O3b satellite network and its upcoming, next-generation, cloud-scale, O3b satellite network and its upcoming, next-ge mPOWER system, both operating in MEO.
---