István Lörincz and Daniel Bock founded Morpheus Space in 2018 at TU Dresden and have since grown the company into an industry leader for in-space mobility.
István, Morpheus' President and former Aerospace Engineer, discusses the values of Morpheus Space and the company's exciting trajectory toward smart propulsion.
---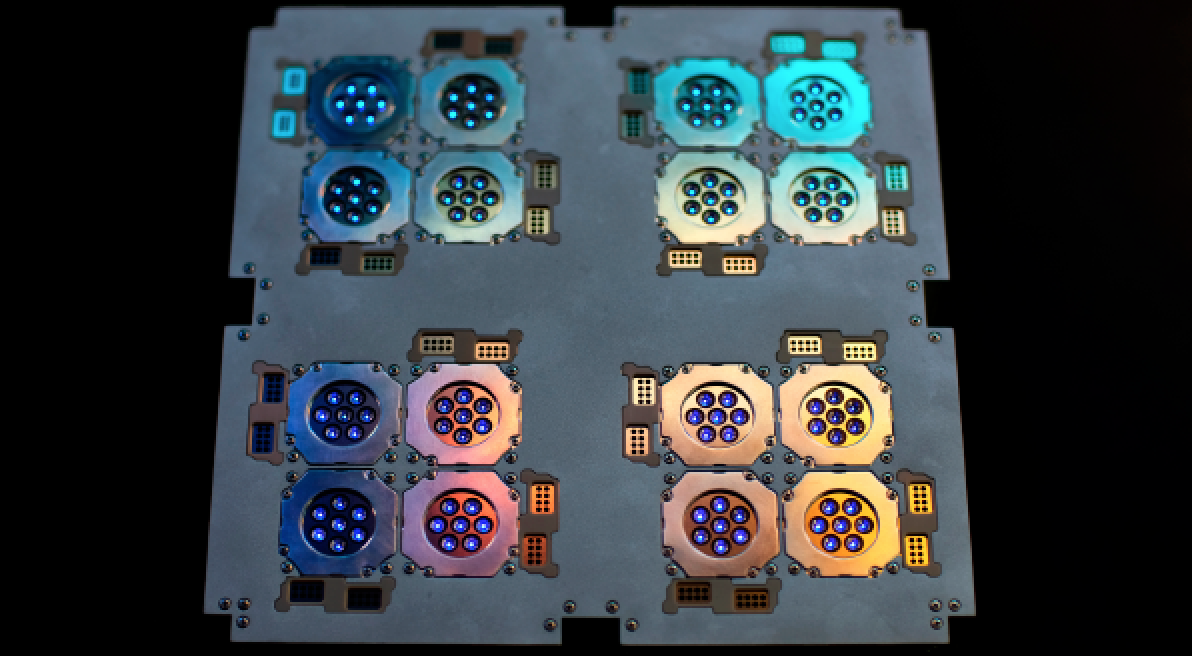 "A violent and chaotic maelstrom of space traffic and debris clouds humanity's space-faring future — a dilemma Morpheus Space is uniquely suited to face.
By combining groundbreaking solutions to form a highly integrated suite of products for in- space mobility with a drastically lowered cost, Morpheus is making space for everyone."
Mr. Lörincz, what inspired you to create Morpheus Space? Was there an initial dream?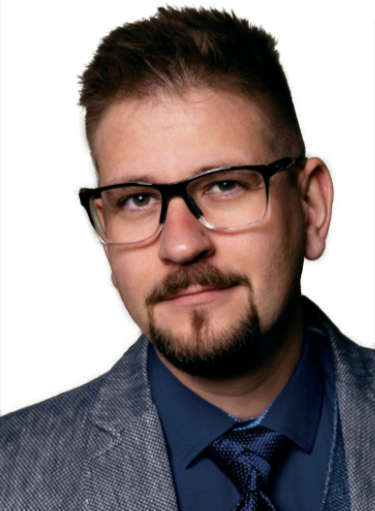 István Lörincz
How can one not want to explore the unknown? Daniel and I are both huge sci-fi fans. The movies and books I consumed growing up definitely spurred my obsession with space from a very young age.
The opportunity to create Morpheus, however, emerged gradually after I was finished with my studies. I met Daniel shortly before his master's thesis defense on miniaturizing propulsion systems at TU Dresden.
In 2012, when Daniel finished his design of a miniaturized version of the Field Emission Electric Propulsion (FEEP) module, I immediately saw immense potential for mass-manufacturing the technology because of its scalability and modularity. Back then, Smallsats were just starting to gain popularity, and the thought was still obscure — even laughable — for many people to think of installing propulsion systems on CubeSat-sized satellites.
We further developed our FEEP modules until perfecting the design in 2018.
Soon after, we launched the propulsion systems into orbit and began to build our first manufacturing plant. In 2021, we moved our headquarters to the heart of the New Space industry in Los Angeles, California, to grow the company further by expanding our software products and services.
Daniel and I foresaw the current industry shift toward constellations of smallsats and knew that the time for Morpheus to take off would eventually come to fruition. This mindset — always thinking ahead to what New Space will need in five, ten, or even 20 years — led us to our current success and continues to drive our plans for the company.
---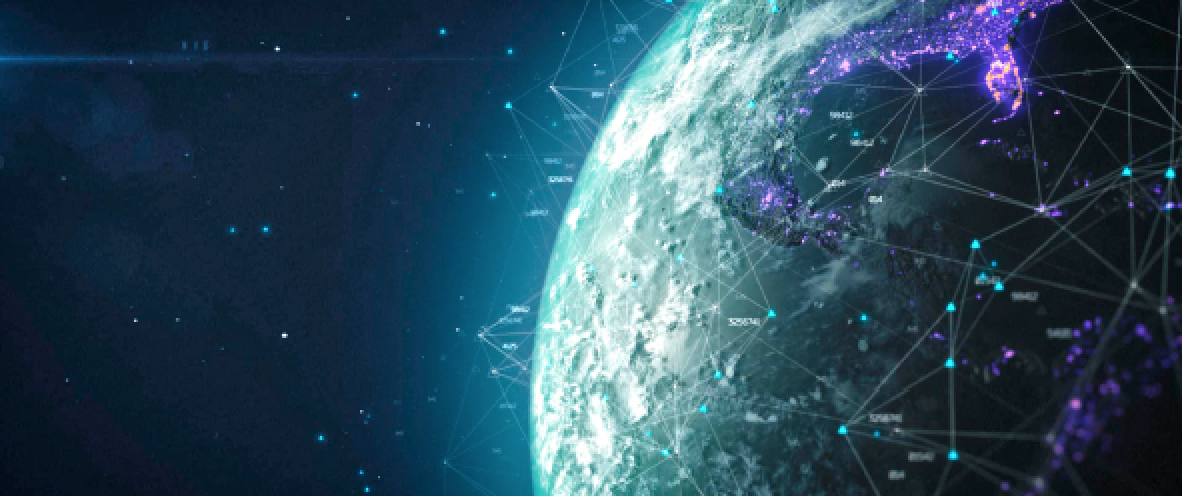 ---
What is the origin of the name Morpheus Space?
István Lörincz
In the film, The Matrix, Neo, the protagonist, symbolizes humanity at a standstill. He is stuck in the late 90s and unable to find greater meaning or a sense of destiny.
Then, Morpheus, our namesake, shows Neo his true potential by showing him the path forward to actualizing his greatest potential by believing in his abilities and by providing him with the tools necessary to transform his stagnation into vast progress. Morpheus resonated with Daniel and me as he enacts the kind of change we strive to bring to our world. Morpheus Space is here to enable humanity to fulfill its full potential and become a space-faring civilization.
Just like Neo, the space industry is in a bind and it needs a Morpheus now, more than ever. Industry standards for the manufacture, design and operation of satellites cannot support the growing demand of the industry.
The methods most companies use are more than 20 years old and painfully time- consuming and woefully unsustainable for the 20,000+ satellites that are expected to launch during the next decade.
If the way we design and operate constellation missions stays stagnant, major bottlenecks will freeze the industry, leaving a vastly negative impact — not just for New Space companies — but for every person and industry on Earth.
LEO is already far too crowded for companies to continue launching satellites without a direct method of controlling their positions. Unfortunately, propulsion systems can be so expensive to build and so time-consuming to use that many companies waste millions of dollars building new satellites simply to replace ones that have fallen out of position rather than invest in sustainable in-space mobility systems.
Morpheus solves this problem. We offer a full stack of in-space mobility tools consisting of scalable electric propulsion modules supercharged by a robust software suite and a flexible on-demand pricing model that effectively reduces and defers cost.
We are methodically dismantling all barriers that formerly prevented players from properly equipping their satellites with the propulsion necessary to maximize the value of their satellites.
Our goal is to open the door to an easy and affordable way to move in space, thereby allowing emerging companies to effectively focus their time and resources on our true shared goal: advancing humanity's utilization and exploration of space.
What makes your electric propulsion system stand out from others on the market?
István Lörincz
The Go Multi, our FEEP propulsion modules, are fantastic on their own, but what makes our in-space mobility solution truly unmatched by anything else on the market are the groundbreaking features that accompany it such as Journey, our web app.
Journey is a platform used by our customers throughout their mission to access the full- stack mobility service that includes everything needed to function at scale.
One of those other features is our autopilot software which comes embedded in the propulsion system itself and only takes a few clicks to access through Journey. The autopilot will manage large constellations by keeping them on track, with less time and effort, meaning more focus can be excercised on mission objectives rather than execution.
Another feature is our on-demand mobility pricing model. Instead of buying the propulsion system upfront, Morpheus offers the propulsion system at orders of magnitude lower than the traditional cost with an on-demand pricing plan. Cost is a huge barrier to entry, especially for emerging space companies, and Morpheus is solving this by offering a pricing plan unheard of for hardware or subsystems in the space industry. Collision avoidance or constellation reconfiguration is available at the price of a pizza party — however, we went a step further to make propulsion smart, not just efficient.
A groundbreaking feature in our software suite is called Flow AI. Flow AI can calculate trajectories based on input optimizations and find new trajectories as soon as an orbit has changed. We like to think of it as "smart propulsion." It opens the doors to what is possible in space.
Instead of launching a new satellite or replacing one that has drifted out of orbit to accommodate customer needs, Flow AI can save millions by reconfiguring existing constellations to meet new mission objectives and stay on mission with our autopilot software. No other company uses ar tificial intelligence (AI) to manage the dynamics of constellations. It's groundbreaking and completely sets us apar t from all other propulsion companies.
Comparing us to propulsion companies is like comparing analog to digital, which is why we like to refer to ourselves as an in-space mobility company, not an electric propulsion company.
What are the biggest challenges your company faces?
István Lörincz
There is some stigma around electric propulsion that we are working hard to overturn. To truly get the most value out of FEEP technology, you must plan ahead. Many companies don't have the capacity for this, leaving them with no other viable option than to purchase higher thrust propulsion that has pressurized valves, moving parts, and heat: all things that can quickly damage your payload if something goes wrong. With Morpheus, planning is made easier with safer and more cost-effective built-in smart technology.
However, the biggest challenge we face at Morpheus is communicating the possibilities and benefits that our groundbreaking technology enables. Many people in the industry have been stuck in a box that constrains them to think of propulsion as an expensive, labor-inducing on-off switch instead of what it could be: a tool that actually drives profit by giving you precise control of your satellite with a few clicks on a web app.
Our smart propulsion will fundamentally change the way we explore space. It will lower barriers of entry to all the companies with great ideas that might not have the money to get off the ground. Our biggest challenge is purely getting the message out!
Does your firm's international background influence your vision and strategy for scaling Morpheus Space?
István Lörincz
Having an international presence already enables Morpheus to excel by allowing us to embrace the best aspects of many cultures. At our headquarters in Los Angeles, a vibrant entrepreneurial culture leads our team to innovative ideas and a lot of growth in our sales, marketing, and software development.
Meanwhile, at our factory in Dresden, our German-based team deals with manufacturing, research, and development, taking advantage of Germany's high quality and standards for hardware manufacturing.
At our factory, Martin Kelterer is implementing state-of-the-art mass-manufacturing techniques similar to that which he oversaw at Mercedes, allowing us to surpass the high demands that Morpheus faces. We are happy to brag that since Martin came on board, we consistently deliver to customers earlier than the lead time—unheard-of in the space industry.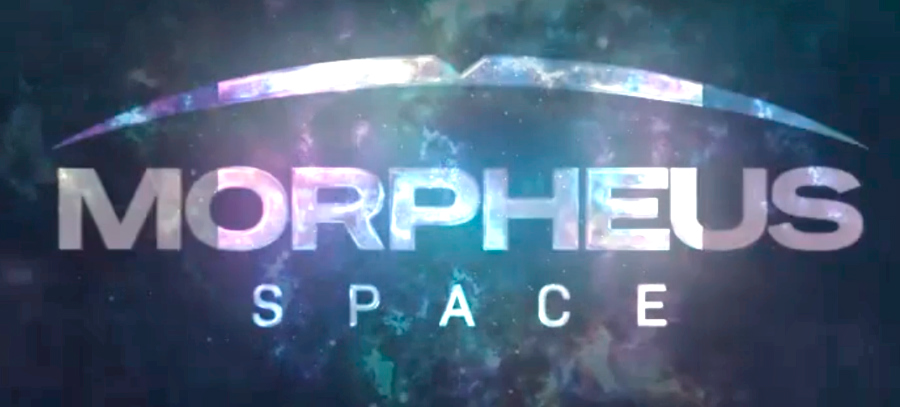 I am so proud of our many hardworking and creative minds that are realizing the same future that Daniel and I dreamt of years ago.
What has the demand and interest in partnerships personally been like for you?
István Lörincz
We're lucky enough to already be partners with the types of companies that we want to work with, but we're also open to further integration. Currently, we partner with satellite operators, space situational awareness (SSA) experts, and integrative design operatives.
At Morpheus, we highly value horizontal integration — we would love to bring more companies into our groundbreaking Journey platform who share our vision of making space for everyone. By making space more accessible, we hope companies such as asteroid miners and debris cleaners that were previously restricted by financial barriers will excel in the industry.
We feel incredibly lucky to have such a high demand for partnerships because we want to bring everyone along with us on our journey of making space for everyone. In Q3 of this year, we will have more launches and integrations to share, so please follow us on social media to stay current with all of our exciting developments as we go on our journey.
morpheus-space.com
---