The Internet of Things (IoT) has been the catalyst for a worldwide explosion of great ideas in recent years. These in turn have led to new solutions that solve real-world problems and improve people's lives, businesses and the environment.
The combination of IoT and satellite technology, with its ability to ensure ubiquitous and reliable connectivity, has been a game changer whenever there is a need to track assets even as they travel beyond the reach of traditional telecom and radio networks.
---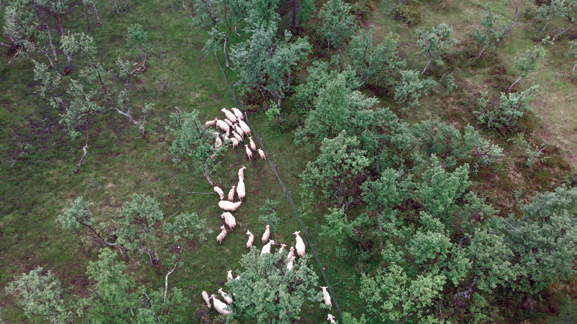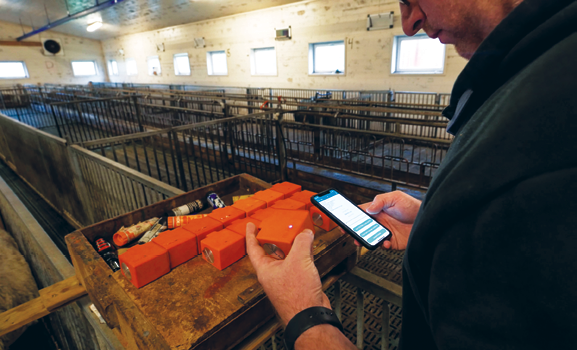 ---
The benefits of being able to track and monitor animals, to understand their movements and their well-being, are now so established that providers of animal tracking solutions are now building on this with new platforms that are more sophisticated.
FindMy, based in Norway, has been a trailblazer in this field and epitomizes IoT animal tracking innovation, demonstrating how technology helps users overcome their biggest challenges.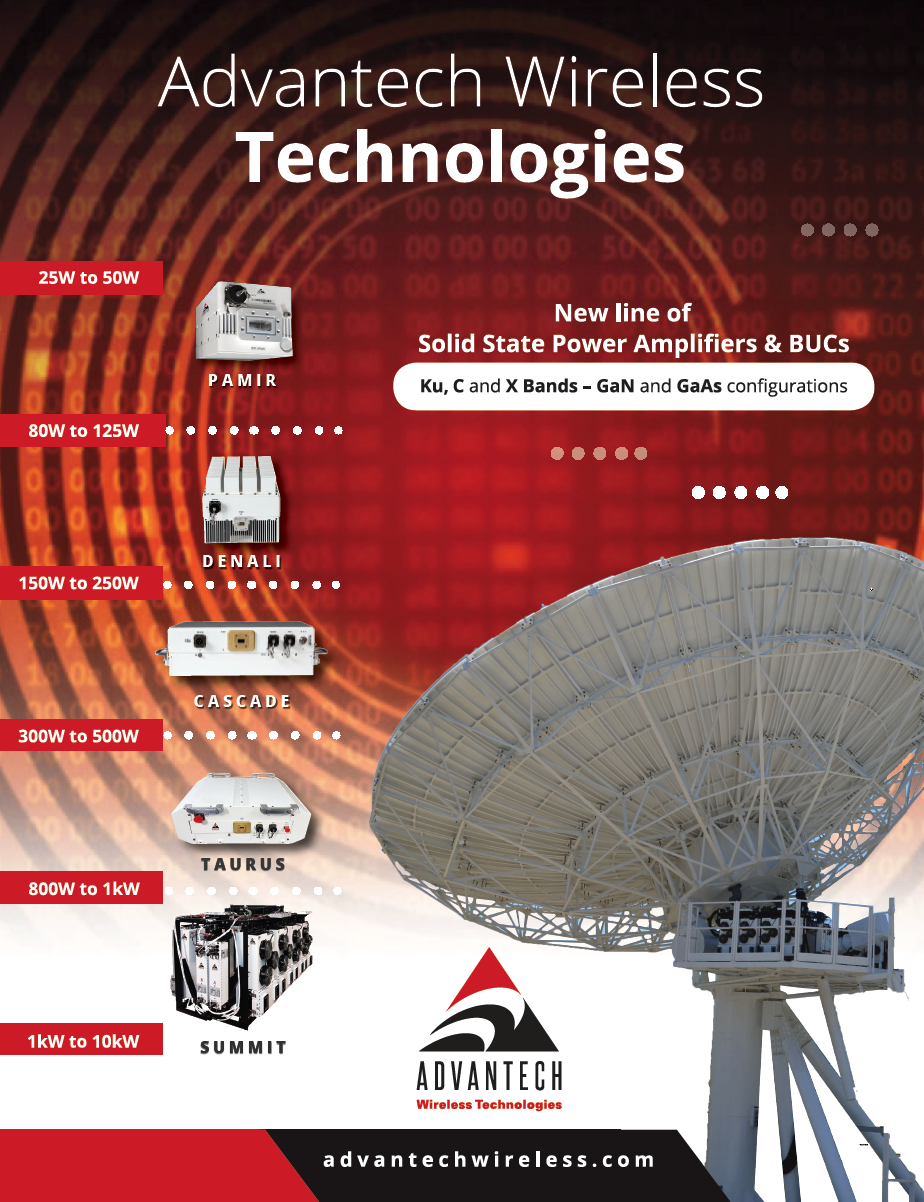 Necessity — The Mother of Invention
FindMy was set up by Halvor Mjoen, who comes from a long line of sheep farmers.
He personally knows the importance of safeguarding livestock as it has been his family business for generations. He also knows the sting of loss; predators claimed 22 percent of the Mjoen family herd during the 2009 mountain grazing season.
In the far northern reaches of Scandinavia, livestock roam fence-free across the hills and mountains. With each animal worth many hundreds of Euros, losing livestock to predators or through illness not only affects revenues but can also have a profound impact on the quality of a farmer's breeding foundation for years to come.
Determined to find a solution to protect the family livestock in a region where there is no mobile phone cellular network, Mjoen hit upon the idea of a satellite-based collar that acts as a virtual shepherd and alerts the farmer to potential problems.
The result was FindMySheep AS, and the start of a close partnership with Globalstar.
Three years later, the Norwegian government wanted to co-fund an initiative to track livestock so they could understand why hundreds of sheep were disappearing each year. The aim was to uncover what was really going on, where the animals were roaming, and they were keen to eliminate any possible foul play.
This funding enabled the company to launch its tracking collar as a solution with back-office application and functionality that enables farmers to visualize the location of animals at any given time.
Having since rebranded as FindMy, and having become a Globalstar value added reseller-integrator, this geo-fencing capability alerts the farmer when an animal or flock is wandering too far away so that the animals can be herded back to safety.
FindMy built the collars around Globalstar's STX3 chipset for its small size, ruggedness, long battery life, easy integration, as well as its competitive price, enabling the company to set farmer-friendly price points.
The Next-Gen Collar Debuts
In 2019, as it celebrates its 10th anniversary, and the milestone of having deployed nearly 50,000 collars, FindMy is introducing its next-generation animal tracking platform to the international marketplace.
---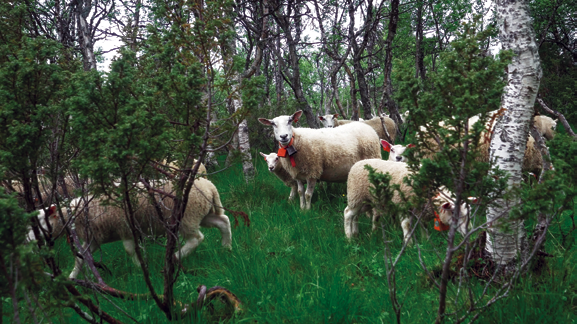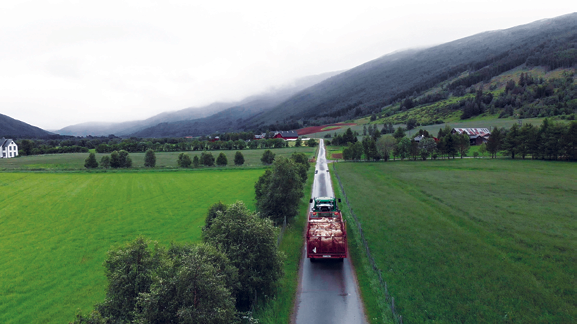 ---
FindMy has spent the last two years designing and engineering a new animal collar; the "e-Bell Model 2" is smaller and more lightweight than the original version. Critically, it also offers much lower maintenance thanks to its new extra long-life replaceable battery. Additionally, the FindMy system now uses Bluetooth connectivity for completely wireless operation.
The latest collars feature a custom designed antenna that ensures a high messaging success rate.
FindMy has designed its next-gen trackers to be tougher and better able to withstand the rigors of year-round all-weather exposure and the animals' constant movement across rough terrain, even meeting military SATCOM standards.
Mjoen explained, "We've now industrialized our solution, and the new collar is both more energy efficient and more robust - it can really take
a beating."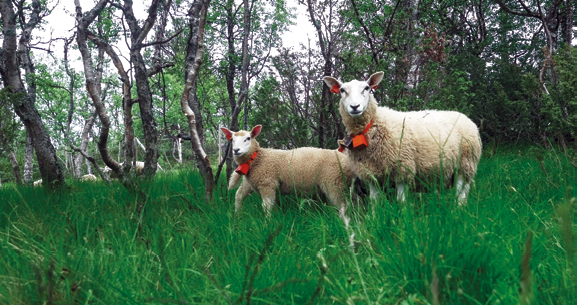 Updated software delivers new functionality, including delivering a complete herd/flock location update at particular convenient times of day as specified by the farmer.
The farmer gets a comprehensive status at a time in their daily schedule when it suits them to head out to the hills to check on the animals if the track points suggest that something is wrong, such as signs of predation or illness.
The new system also now includes an improved accelerometer and motion detector sensitive enough to detect if an animal is in distress, such as if it is frightened or being chased.
Using an online portal, the collars are configured to send a pre-set number of messages per day over Globalstar's satellite network. Users can see an online animated video showing on a map exactly where each animal is and how far it has moved.
FindMy's tracking collars communicate with Globalstar's satellite network to geo-fence livestock, helping farmers monitor animals to ensure they graze only in designated areas, and to locate those which have escaped or
are injured.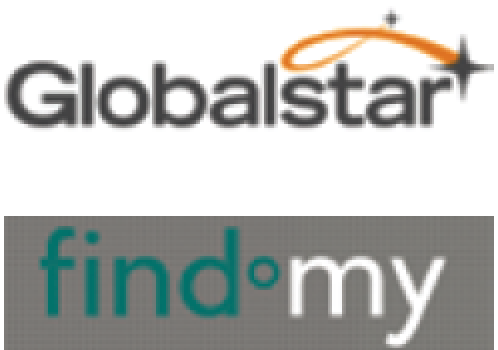 FindMy transmits rich, actionable data over the Globalstar network to enable farmers to optimize their stock, ensure the animals have adequate food or water, while mitigating against disease and predation.
FindMy's data trail empowers farmers to analyze areas of best grazing and they can proactively manage grazing for future seasons.
A customized user interface alerts farmers and herd managers when an animal has not moved for some time. With FindMy's accurate GPS data, they can identify exactly where to go to investigate, saving valuable time and resources.
Farmers deploying the collars report a significant reduction in animal loss, with a consequent direct positive impact on their business.
FindMy also helps protect reindeer across the Nordic region, reaching inside the Arctic Circle. The animals often migrate freely across borders between Norway, Sweden and Finland as well as deep into Russia, across territories inhabited by the region's indigenous Sami people, for whom keeping herds of reindeer as livestock has for millennia been central to their culture and economy. These animals roam free, deep into territory where mobile networks don't reach.
Eighty-five percent of FindMy's deployed units protect sheep, while the remainder safeguard reindeer as well as a cattle herd for a customer in South America.
In this 10-year partnership with Globalstar, the FindMy system has successfully transmitted 20 million, satellite-enabled, IoT tracking messages.
"We have learned a lot in the last 10 years, and we have put all that knowledge in our next-generation tracker, which we engineered with advances in both technology and durability," said Mjoen: "We owe our success to listening carefully to our customers, understanding their everyday operations, and working to deliver what they really need."
He then added, "Our close long-term relationship with Globalstar has been a huge part of our success, for a decade enabling us to deliver solutions that help our customers understand the status, health and location of
their livestock."
Mjoen reflects on his journey so far in developing FindMy, and on innovation, noting, "When we started out, there were no such terms as the Internet of Things and what's now called 'Agtech'" It is interesting to see how products develop over time, and why; it seems to me, if you have a specific pain you need to solve, some challenge that you have to deal with every day, you will turn over every stone to figure out a solution, and it does not matter to you what the name of that solution is."
As a farmer himself, for Mjoen, it's personal "For our customers, as for myself, knowing where the family's livestock is, and that the animals are OK, is paramount; If your main drive is to safeguard something so valuable – that last thing you think about before sleep and your first thought in the morning – your dedication comes naturally, and you are highly motivated to find the right technology."
Corry Brennan is Globalstar's Regional Sales Manager EMEA — Simplex Products. He joined Globalstar in February of 2013 as Regional Sales Manager for EMEA. He has the responsibility for Sales and Business Development of Globalstar's suite of Simplex Devices and Chipsets that provide satellite-based asset tracking and management solutions across the transport, marine and remote asset management sectors.
Earlier in his career, Corry held senior sales roles at major enterprises that included Eircom where, from 2000 to 2010, he successfully held several key operational and managerial roles such as Head of Order and Fault Management. He then moved on to become the Head of Key Account Management and later the Head of Marketing at that firm.
Corry holds a BA and an MBA from Trinity College Dublin, where he was a Brendan McDonald Scholar.
---