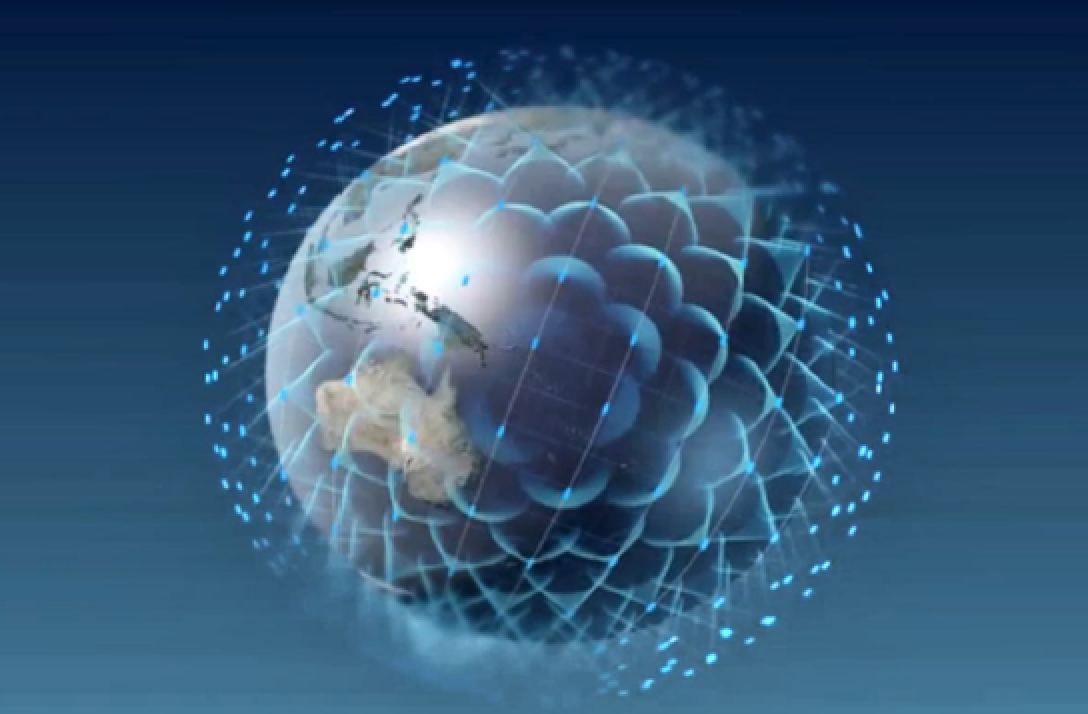 ---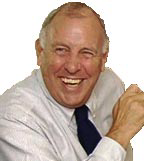 Would-be mega constellation operator OneWeb Global, notwithstanding the firm's bankruptcy position, has stated they will re-start populating their satellite constellation this December with an Arianespace-organized launch of a Soyuz rocket that will lift 34 to 36 LEO satellites to orbit.
OneWeb stated they have restructured their core agreement with Arianespace and that the new schedule puts the firm's business back on track to complete the full constellation by the end of 2022. OneWeb stated the company expects to emerge from bankruptcy with its new owners, the UK government and India's Bharti Global, during Q4 this year.
OneWeb claims they will commence commercial broadband operations by the close of 2021, with a debut service covering the UK, Alaska, Northern Europe, Greenland, Iceland, the Arctic seas and Canada.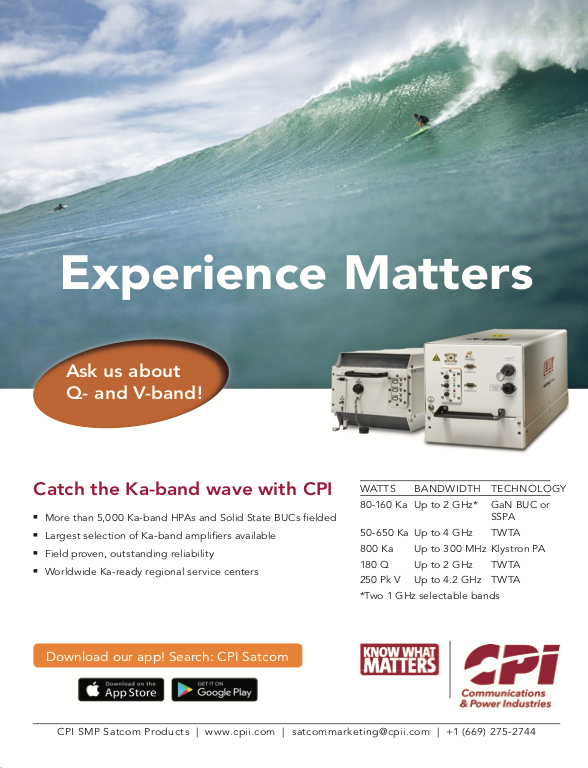 OneWeb stated, "This amended agreement [with Arianespace], which remains subject to confirmation and consummation of OneWeb's restructuring plan, is an important milestone for OneWeb as it plans to emerge from the Chapter 11, with HM Government and Bharti Global as the prevailing bidders in OneWeb's bankruptcy sale process. It confirms that the company will be well-placed to offer enterprise-grade connectivity services for communities, businesses, and governments in a short timeframe."
Looking at the fine print, it seems that Arianespace's multi-million euros contract from OneWeb has been heavily revised. OneWeb wants three fewer rocket launches. Each launch will carry 34 to 36 OneWeb satellites and the full OneWeb constellation should be in orbit by the end of 2022.
The new launch manifest will see Arianespace carry out 16 launches on their Europeanized Soyuz rockets. This means that two Soyuz launches have been cancelled and also that OneWeb is no longer the debut customer on the all-new Ariane 6 rocket.
Arianespace's Soyuz vehicle has already successfully placed three batches of OneWeb satellites into orbit; however, the bankruptcy brought all plans to a halt. The original scheme expected one Soyuz rocket launch to happen every month throughout 2021, building up to a fleet of some 650 satellites.
Just 74 craft are currently on-orbit. Arianespace stated the launch manifest will kick back in during December of this year with 36 satellites on board.
The current plan will see two Soyuz launches managed at Arianespace's usual Kourou, French Guiana, launch site. Other Soyuz launches will happen from either Baikonur or Russia's new launch facility at Vostochny in Russia's Far East.
Prior the bankruptcy OneWeb had contracts in place with Virgin Orbit, but they have been cancelled and are the subject of a legal action between Virgin and OneWeb.
OneWeb is in a 50/50 joint-venture with Airbus to build its satellites at a factory in Florida. The new Arianespace agreement calls for 16 rocket launches, each one carrying 34 to 36 satellites at a time. This December's launch will increase the overall OneWeb fleet size to 110 satellites on-orbit.
OneWeb has also provided a list of the existing contracts and leases that it wishes to 'reject' during its bankruptcy process. The court will make the final decision regarding such 'rejections' and those affected have until September 28 to lodge protests. The bankruptcy court will hear arguments on October 2.
---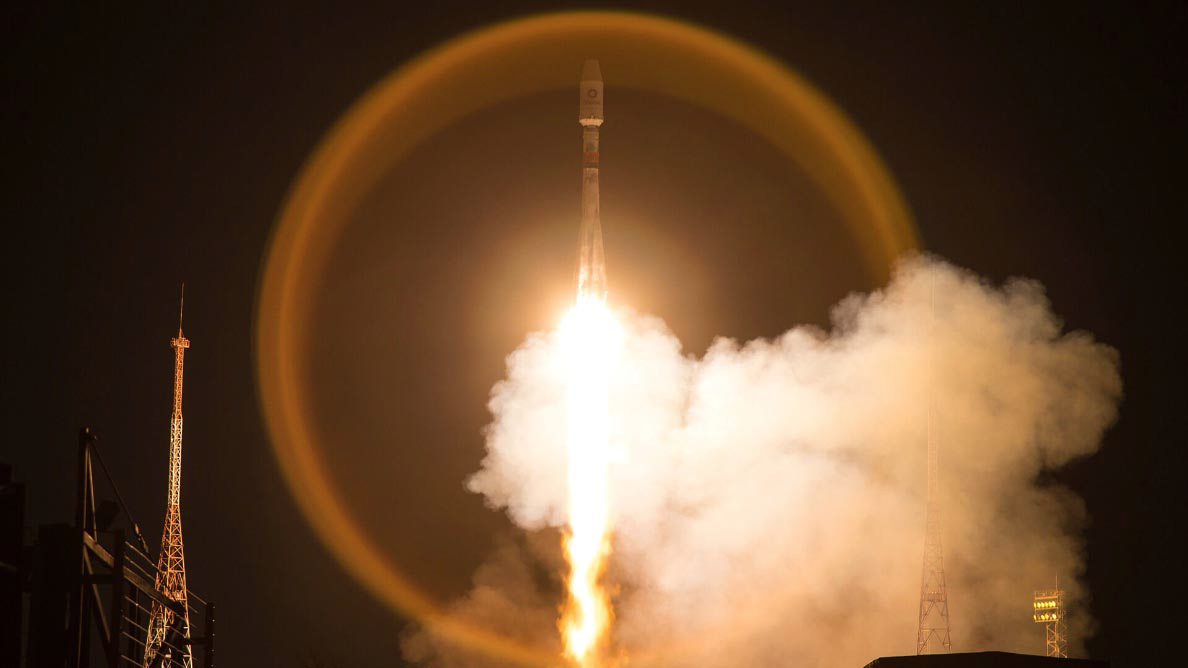 A OneWeb satellite launch.
---
The list of the proposed rejected contracts is long and includes Airbus Defence & Space, EchoStar as well as Hughes Network Systems, a Will-i-Am business (I.am.equity), Intelsat, Kymeta Corporation, Qualcomm, Coca-Cola, Virgin Atlantic and Virgin Orbit, Deloitte, KPMG, Qualcomm and many others, including SoftBank.
Some OneWeb staffers and former employees are also affected. Greg Wyler via his Nevada-based 1110 Ventures LLC company and who founded the company, as well as Brian Holz, who worked for a time at OneWeb and who will lose a share purchase agreement signed in 2017. Both names are in the 'rejected' list.
OneWeb's bankruptcy court heard on September 22 that the company's unsecured creditors will drop their $1.6 billion claim and, instead, adopt a much-reduced and mediated global settlement. OneWeb has asked the bankruptcy court for permission to modify various disclosures that would reflect the new settlement which reflects the decision of the Official Committee of Unsecured Creditors. OneWeb had offered $6.1 million to settle the unsecured creditor claims and has now agreed to pay at least $9.3 million. This would represent some 16.8 percent of the 'unsecured' claims.
However, the position of the UK government in the OneWeb rescue and restructuring is far from clear. It would seem that Airbus is far from enthusiastic about relocating out of Florida.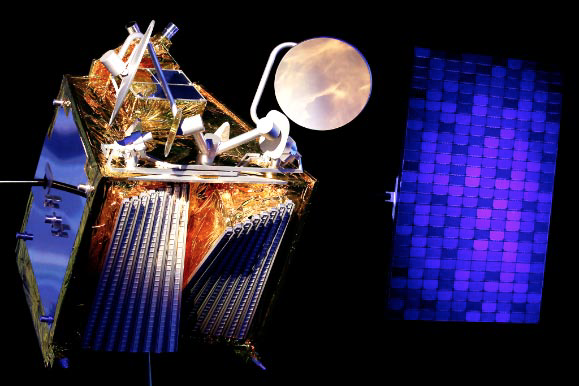 A OneWeb satellite.
Moreover, there are comments that the UK plans to use the OneWeb fleet as a substitute Galileo or GPS scheme, which has also created some major doubts.
The UK government will own about 45 percent of OneWeb which it will formally buy once the satellite operator emerges from its Chapter 11 bankruptcy protection. Bharti of India is the other major investor in OneWeb with a similar share.
However, a meeting of the influential UK parliamentary all-party Business, Energy & Industrial Strategy (BEIS) committee was held in September and which heard evidence from various experts on the prospects for OneWeb — those experts held mixed views about the deal. Additionally, one expert. Dr. Tim Farrar (of TMF Associates) was forbidden from addressing the committee.
This upset the BEIS Committee's Chairman Darren Jones who subsequently complained to UK Business Secretary of States Alok Sharma via a letter that stated, "At 3:00 p.m. yesterday, after the department had been informed of witnesses on Monday and publicly announced on Wednesday morning, your department contacted my clerks to inform us that you did not 'authorize' one of our witnesses to attend. To be clear, you have no such power to authorize witnesses to my committee and it is a gross interference with the work of Parliament for the government to intervene in this way. As chair, I have acted in good faith to build a relationship of mutual cooperation and respect with your department which I had expected to receive in return."
Sharma has subsequently said that Tim Farrar's evidence could be heard confidentially, as Sharma did not want his comments to influence the UK [and India] bid for OneWeb which has not yet closed.
---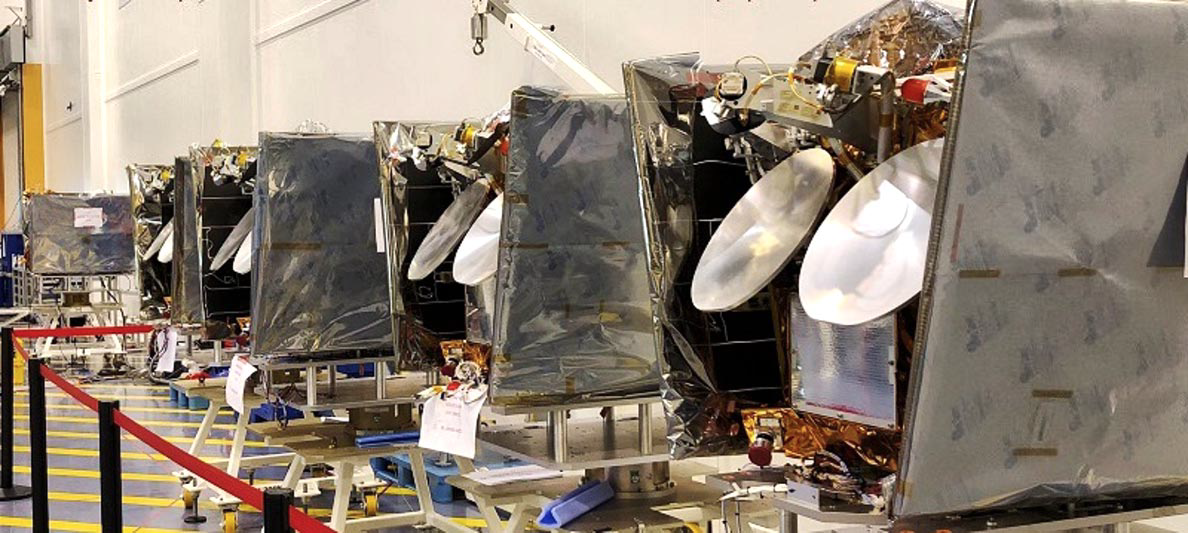 Five OneWeb satellites at the Airbus manufacturing facility.
Photo is courtesy of Airbus.
---
As to the actual BEIS hearing, the committee heard Professor Marek Ziebart, Professor of Space Geodesy at University College London, say that OneWeb's newly developed production systems could be transformative for the industry.
"Traditionally in satellites you would design a satellite, put loads of often novel instruments in it, then test it in a clean room to make sure it would work in space," he said. "But if you're building your constellation of satellites that are very similar, you can build and extensively test one then mass produce the rest. That's a new paradigm in satellite product and OneWeb has done well to solve a lot of the challenges."
Professor Ziebart said that OneWeb had been turning out two satellites a day at its Florida factory prior to the bankruptcy. He added that the UK's plan of using OneWeb as a substitute for its non-participation in Europe's Galileo satellite positioning system could be problematic. "If you're on the Earth and want to do communications, you just need to be able to see one satellite," he explained. "To do [positioning] you need to be able to see four simultaneously, which means your visibility to the satellites becomes a much more demanding process."
He explained that each of the OneWeb satellites would last only about three years or so, whereas a Medium Earth Orbiting (MEO) satellite (such as the Galileo and US GPS craft) only need replacing every 10 to 15 years and, thus, the OneWeb system could be expensive. "I'm not completely against the idea, but if we're going to have it as the thing we rely on for [positioning] I think that's very risky."
---
---
Carissa Christensen, CEO/Founder of Bryce Space and Technology, a well-regarded analytics and engineering firm working in the sector, in her evidence to the committee said that adapting existing satellites for new uses can be very tricky. "There is a widespread view that large LEO constellations have the potential to be transformative. There are risks and challenges associated with this area, so it depends if the intent [of the investment] is a predictable commercial investment or is it access to transformative technology with recognition of the potential for change and evolution in future."
There is also reportedly disagreement among UK government officials over OneWeb as a potential replacement for the European Galileo system. The Sunday Telegraph newspaper reported that some are arguing that it would be easier for the UK to re-join the 10 billion euros Galileo project despite the UK's imminent departure from the EU.
The Galileo system is managed by the European Space Agency. Bizarrely, and despite the UK's departure from the EU, the UK's Galileo satellites are still partially built in the UK. Bremen, Germany-based OHB builds the craft with the Galileo payloads supplied by Surrey Satellite Technology Ltd. in the UK.
Senior Contributor Chris Forrester is a well-known broadcasting journalist and industry consultant. He reports on all aspects of broadcasting with special emphasis on content, the business of television and emerging applications. He founded Rapid TV News and has edited Interspace and its successor Inside Satellite TV since 1996. He also files for Advanced-Television.com. In November of 1998, Chris was appointed an Associate (professor) of the prestigious Adham Center for Television Journalism.
---