The past few weeks have been full of Netflix news: Impressive results and revenues up 30 percent, an extra $1.5 billion in spending plans confirmed on October 23 and news from ratings agency Nielsen that they will start measuring some Netflix viewing patterns. Of course, Netflix (and its OTT rivals) know only too well what their actual consumption numbers are!

As well as putting another few million dollars in CEO Reed Hastings' pocket via cash bonuses and stock options (and pushing him further up the Forbes richest 400 Americans list) plus a personal net worth said to top $2.2 billion, what does all this mean for the net-caster?
First is news that Netflix could be interested in joining with the John Malone-owned Liberty Media in acquiring key rights to the planet's Number 2 sporting attraction, Formula 1 motor racing. F1's commercial boss Sean Bratches seems to confirm that Netflix is looking to secure motor racing's top events. Bratches, speaking at an industry event at the end of October, said, "Liberty Media has been trying to expand the presence of Formula 1 in multimedia channels. We are talking to Netflix about a collaboration from 2018 onwards."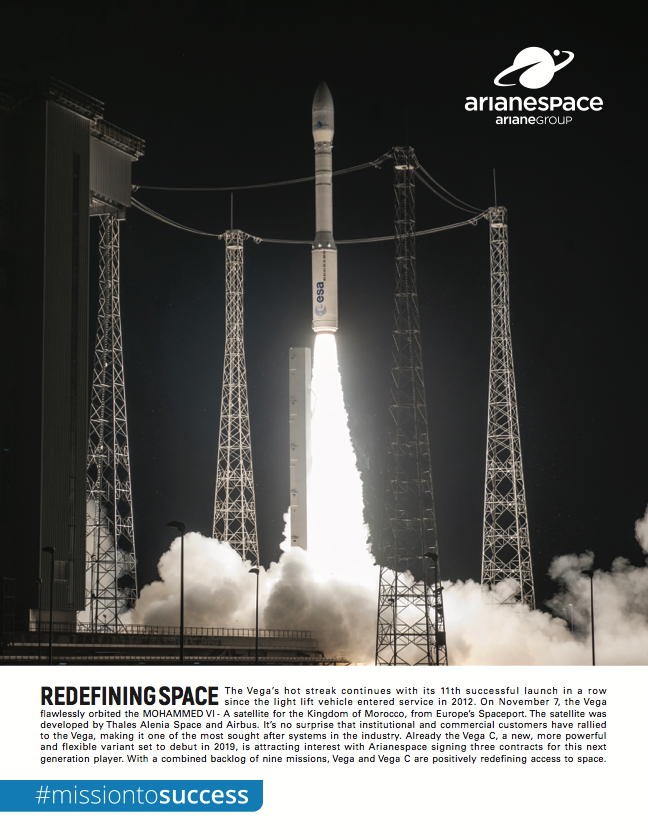 However, the discussions are reportedly not for the live transmissions of Formula 1 but for 'behind the scenes' activities as well as highlights and replays.
Formula 1 is currently 33 percent controlled by Liberty Media, having paid $4.4 billion for their stake in September of last year. Liberty purchased their stake from Luxembourg-based CVC Capital Partners. Liberty has already added voice coverage of Formula 1 onto their pay-radio service, SiriusXM.
Equity analysts at investment bank Exane BNPP reminds investors in a note on October 23rd that they have long held the view that the new broadcasting disrupters would be exerting considerable pressure on established payTV operators.
The bank stated, "F1 is quite unique as it's one of the few sports that have truly global appeal. Thus, it would make a good fit for Netflix... Netflix Sports next up? Liberty Media would partly hurt Sky by doing this, as Virgin is its big UK competitor to Virgin. However, it is Amazon that we see as the nearer-term threat to bid on sports — we noticed that Prime video is now the lead sponsor of the NFL Redzone channel in Europe and we see Amazon as a risk to bid on EPL rights at the next auction opportunity. English football appeals to a key demographic they lack and is the kind of differentiated exclusive content that will attract a critical mass to its platform.
"We believe sports right inflation will continue in the next five years driven notably by Telcos, a trend already well engaged, but also increasingly by streaming players — with Amazon in a 'prime' position to do so."
Netflix's growth numbers are truly spectacular — and seemingly unstoppable. In October, the company raised their subscriber prices by a dollar or so per month and the stock price carried on rising to stratospheric levels. A share that was valued at just $9.90 in December of 2011 rose to a value of $202 in October and a market capitalization of $84.7 billion.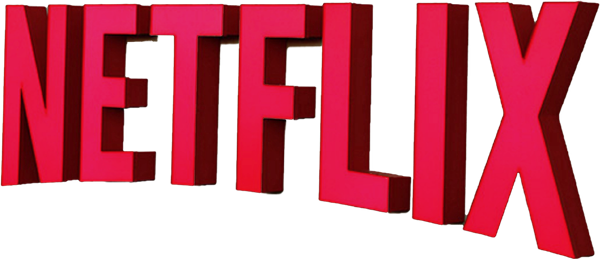 With subscriber numbers on an ever-rising ramp, few doubt that Netflix might reach 120 million subs over this next year. Eighty new films have been commissioned and the budget for films, series and comedy specials for 2018 is around $7 to $8 billion — the impact is going to
be considerable.
While 'true' that the market seems to love Netflix's financials, it is worth reading analyst Michael Nathanson's research for a more measured approach. First, Nathanson agrees that, while North American net subs additions of 1.02 million were good, they were below his own expectations, while 'international' numbers (up 3.97 million) were again some 172,000 below forecasts.
In fairness, and with increased competition from Netflix's aggressive competitors, there are only so many new U.S. subs to be captured in an increasingly mature market. However, Netflix is expanding internationally and is adding local language titles to their comprehensive roster of established hits.
Nathanson has said in the recent past that Netflix's intentions are clear. He noted, "The company will continue to borrow money to fund original content investment to drive subscriber growth. Given the acceleration in international subs and the record number of Emmy nominations, Netflix's operating momentum is on full display for all to see."
He added, "We've watched this stock levitate like AOL (circa 1996 to 2000) and have stayed on the sidelines as we've struggled with valuing a company that willingly generates no free cash flow and now sits on close to $20 billion of programming obligations. In fact, in the most recent quarter, as revenues have grown by +$680 million, cash flow has actually fallen by -$350 million or more. With the market's sole focus on subscriber growth, Netflix is clearly over-delivering on consumer expectations and driving higher satisfaction."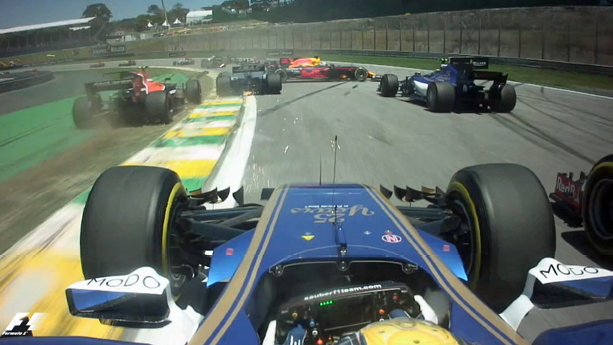 For 2018, Nathanson is forecasting revenues for Netflix to rise up 27.9 percent to around $14.9 billion (and up another 20.5 percent for 2019 to $18 billion).
The overall Netflix numbers prompted positive responses from a number of other analysts, not the least of which was Bank of America, which raised their price target for Netflix to an impressive $225 per share.
They were not the highest — although there were also lower numbers from some analysts. Cantor Fitzgerald forecast $235 a share.
CEO Hastings, despite selling $20 million worth of stock back in July, still owns 5.8 million shares. You do
the math!
But, Netflix is also in debt. At the end of Q3, Netflix reported $4.89 billion in debt (up from $3.36 billion at the end of 2016). The company currently has $17 billion in streaming-content commitments over the next few years, up from $14.4 billion for the year-ago quarter, and that doesn't count the October commitment of another $1.5 billion or so in debt-raising.
For the first nine months of 2017, Netflix paid out $163 million in interest on their debt, up 53 percent on the same period in 2016. Netflix happily says it will be "negative" in terms of cash flow over the next few years.
Indeed, a major 150-page research report from equity analysts at investment bank Exane/BNP-Paribas does not make good reading for either the USA or Europe's traditional FTA broadcasters, both commercial and public and even for established payTV operators.
The study says that many broadcasters believe that European TV is different than TV in the U.S. and that there is no way that Netflix and Amazon "can disturb the relative peace." The report stated these attitudes are wrong: European TV revenues are definitely at risk.
The Exane/BNPP report said their Streaming Nation Survey reveals that Netflix and Amazon users prefer those content delivery services over almost any other TV service in Europe and watch them almost as much as they watch incumbent channels. The survey was administered in the UK, Germany, France, Italy and Spain. The survey adds that Netflix has reached a scale and efficiency that will be hard for the traditional broadcasters — or telcos — to replicate. The report's views for traditional TV is rather bleak.
Moreover — and perhaps even more worrying — is that Netflix and Amazon are already leading on U.S. TV series and they are also venturing into movies, non-scripted entertainment and increasingly into local drama. "Sports is next," said Exane.
In September, a Netflix senior executive, talking to delegates at APEX 2017 (Airline Passenger Experience Assoc) conference in Long Beach, California, said that by early next year, airline passengers could be enjoying in-flight entertainment (IFE) from the streaming service.
The news reinforced an earlier statement — and demos — from Netflix on September 7 which saw Spencer Wang (VP/Finance and Investor Relations) tell journalists in London that they were looking to partner with airlines to create a 'win-win' for Netflix and the airlines by combining great internet connectivity for passengers with top-quality entertainment.
Where Netflix does already have arrangements in place with airlines (such as Virgin Atlantic), Netflix is also working on improving the live streaming service. Existing usage is impressive at more than an hour for each active Netflix account holder using the service on board the airline.
Mr. Wang, speaking at the Long Beach event, said that the service was looking to start their low-bandwidth service (at around 250 Mb/s) and a significant reduction ("75 percent") on more typical video supply. Existing Netflix users can access these in-flight services free of further charge, while new 'users' get the usual 30-day free trial.
The airline plan is just another example of the progress — and ambitions — being shown by Netflix. Netflix buyers swooped down at the Venice Film Festival and the company also promoted their promoting own 'Netflix Originals,' which secured a couple of highly-rated movies including the Robert Redford/Jane Fonda 'Our Souls at Night.' The feature was available to Netflix subscribers within days of the contract signing. However the financials are examined, it is clear that Netflix (and the same for Amazon Video) are going to be powerful players in 2018 — and beyond.
In Europe, John Malone-backed Eurosport/Discovery holds the key transmission rights over Europe for the Olympic Games. While, for the moment, the USA is safe until 2020 (with NBC having paid $1.45 billion for 2020 event from Tokyo), it is also clear that the 'disrupters' now have sport in their sights. Best prepare for some changes.
Senior Contributor Chris Forrester is a well-known broadcast journalist and industry consultant. He reports on all aspects of broadcasting with special emphasis on content, the business of television and emerging applications. He founded Rapid TV News and has edited Interspace and its successor, Inside Satellite TV, since 1996. He also files for Advanced-Television.com. In November of 1998, Chris was appointed an Associate (professor) of the prestigious Adham Center for Television Journalism, part of the American University in Cairo (AUC), in recognition of his extensive coverage of the Arab media market.
---
Netflix: The Numbers
Netflix announced on October 5 price rises for their monthly subscription fees in their major markets such as the U.S. and key European countries — France, Germany, the Netherlands and the UK. Markets such as Spain or Italy will likely follow suit shortly.
In the U.S. the "Basic" subscription fee, that offers single-screen streaming remains at $7.99 per month. But the "Standard" and "Premium" plans (respectively for two and four simultaneous streams +4K) have respectively been upped by $1 and $2, from $9.99 to $10.99 and from $11.99 to $13.99.
UK subscribers will see their bill move up from £7.49 to £7.99 for the two-screens plan, and from £8.99 to £9.99 for the four-screens option. The "Basic" plan remains at £5.99. Changes in Euro prices are similar. This price raise is effective immediately.
Equity analysts at Exane/BNPP said that share price reaction following the price rises is a testimony that investors trust Netflix' pricing power.
"We don't cover Netflix [but] we estimate that the price rise covers 75 percent or more of Netflix subscriber base and more of its revenues given it takes place in higher ARPU markets. We don't know the subscriber base split by plan, but assuming 50 percent of subscribers are on basic plans, such price increase would still add c5 percent+ to Netflix revenues. This, assuming unchanged investment strategy relative to revenues, provides Netflix with an additional $200-300 million to invest per annum — about $1 billion over the next four years. This comes on top of a content budget that has risen from around $5 billion in 2016 to $6 billion in 2017 and that we see at $7.2 billion for 2018 and around $9 billion by 2020 — dwarfing any other company globally (with AMZ not far behind)."
The bank, in a note to its client in October, said, "We continue to believe that most European free and pay-TV operators (including Telco/Cable) underestimate the power of Netflix and Amazon models (scale in content, cheaper distribution and operating costs, customer satisfaction due to the lack of advertising, and speed at which the "originals" catalogue is being built). We believe that broadcasting profits across the board will be under tremendous pressure in the next five years as the alternative OTT offering draws audience away from incumbent platforms, in turn reducing incumbent TV platform's ability to invest in content and retain audiences."
---