In a remote region of Norway, an innovative network that provides Internet access, telephony and TV programming has been created to serve this area's scattered and often isolated population.
Some 400 kilometers west of Oslo and 80 kilometers east of Bergen, on Norway's beautiful, fjord-jagged west coast, lies Norheimsund, the administrative center of the municipality of Kvam. A popular tourist destination due to the beauty of the scenery (the Steinsdalsfossen waterfall is reputedly Norway's sixth most visited natural attraction)—Norheimsund is also home to numerous small businesses, including factories as well as food and wood processing plants.
In 1970, a company was founded to provide accountancy services— payroll, invoicing, stock control and so on—to these businesses. Eventually, this firm found themselves offering those services on a computerized basis. Customers dialed in for offered services using what now seems to be an almost prehistoric technology.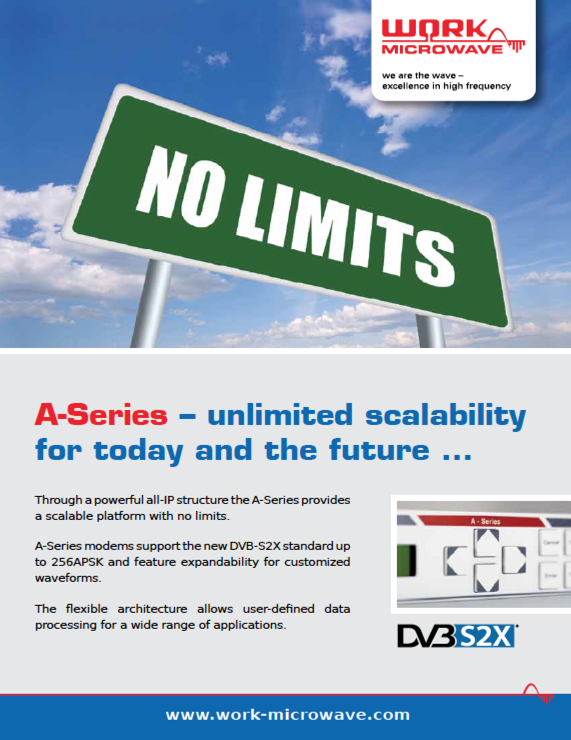 A new company—Kvamnet—was formed with the realization that far greater bandwidth was needed than dial-up would allow. This company invested in the construction of two antenna towers that would deliver wireless access to their business system. Not long after the tower was built, the growing influence of the Internet witnessed the deployment of fixed cable connections that were capable of 2 Megabits/second speed, providing even more convenient access for customers.
With the infrastructure starting to fall into place, the opportunity surrounding the provisioning of Internet access to consumers became evident. Initially, Kvamnet deployed antenna masts throughout the surrounding area—more than 30 of these masts are now installed. Access, of course, requires line-of-sight from the receiving premises.
Potential For Complexity
Although the total network was, at this stage, relatively small and simple, its potential for complexity was always apparent. Expansion of the network, the served customer base and the services offered would, unless carefully managed, create challenges. Maintaining simplicity—of technology, of operation and of access—were vital considerations.
In 2003, Kvamnet embarked on a program to lay fiber optic cable wherever possible, with the goal of providing a fast connection for every home. The company has managed to reach 50 percent of its customers so far even though the fiber optic network continues to built out. The remainder of the customers still receive access to the Internet via the company's wireless network. With fiber optic, Kvamnet's customers achieve download speeds of 100 MB; wireless access provides 20 MB.
In 2005, Kvamnet realized there was also an opportunity to provide more reliable TV programming to the local population. The high mountains and deep valleys meant that the residents of Kvam were lucky to receive any sort of TV signal at all—and, if they did, that signal was mostly of poor quality.
At about this time, Bridge Technologies met with Steinar Foss Andersen, the driving force behind Kvamnet. At Bridge Technologies, the challenge was the need to turn technology complexity into solutions that made communications work in a far simpler manner. In many ways, the two companies were a natural fit and both companies realized quite quickly that working together to solve these challenges was highly desirable.
Steinar's vision was to create an infrastructure that would have, at its heart, satellite reception of some 30 TV channels and to then distribute these channels via the firm's IP network. Today, this doesn't seem so remarkable; however, 10+ years ago, this was indeed a pioneering, visionary project, one that was highly challenging, not in the least because the venture could potentially create an overwhelming support burden for a small team.
Proactive Approach
Quickly recognized was that the key to success would be to take a proactive approach in managing the quality of experience for users. If potential problems could be identified and resolved before those users started to place service calls, then the support process would be, logistically, significantly simpler.
That's where the expertise of Bridge Technologies came into the picture. Satellite has long been an area of focus and expertise for Bridge Technologies. The company's intelligent redundancy switches for satellite uplink sites, for example, have the most comprehensive feature set, together with a completely autonomous operation in order for operators to have complete confidence in the performance and function of the switching process.
For headend sites where satellite ingress is used as the main signal, understanding the quality before re-distribution provides even faster fault-finding and complete visibility of the service as a whole—Bridge Technologies was able to providers as well as enable a proactive approach to quality assurance.
Kvamnet elected to deploy the Bridge VB272 dual-input probe for monitoring signal distribution, contribution and data traffic. This unit's RF performance, allied to its ETR analysis engine, are designed for monitoring of central headends or any satellite uplink application.
Also playing a key role in the management of Kvamnet is the Bridge VB288 Objective QoE Content Extractor, which performs objective video and audio monitoring of MPEG-2, H.264/MPEG-4 and H.265/HEVC streams and offers a unique web browser-based remote video-wall capability providing full visual status from anywhere.
What that means is that Steinar can view the performance of his entire network, know exactly what's going on as well as the capability to identify potential problems—not only from his office, but wherever he may be located.
The VB272 and VB288 are complemented by some 50 Bridge microVB network analyzers – and a number of VB110 probes which are still delivering reliable performance almost a decade after they were installed.
Making Complexity Simple
Kvamnet proves what Bridge Technologies staff have always said: with the correct tools, and a user interface that is intuitive and easy to use, network operators do not need significant expertise in order to manage QoE.
Kvamnet now provides four services to their customers. Internet access is delivered to businesses and consumers; telephone services (primarily for consumers); TV programming; and computing services for the small business customers.
The company has plans to further extend the network. The Kvam area is home to numerous holiday cabins, with the owners typically wishing to benefit from reliable, high speed Internet access.
Today, TV programming is delivered to the Kvamnet headend via fiber optic cable from Oslo. The original satellite system for receiving TV signals remains in place and is used to provide redundancy.
Bridge Technologies believes the company has been instrumental in assisting Steinar Foss Andersen achieve his goal of making the complex simple—and also, perhaps, in enabling him to expand the Kvamnet business.
Creating high speed broadband network is challenging, even in ideal circumstances. However, to do so in an environment that is as remote and geographically challenging as Hordaland county, in which the municipality of Kvam is situated, is significantly even more so imposing.
The persistence and innovation that Steinar and Kvamnet have shown are to be admired. Kvamnet may just be the smallest digital TV distribution system on the planet.
www.bridgetech.tv/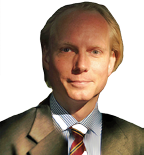 Simen K. Frostad is Chairman and co-founder of Bridge Technologies. With 22 years of industry experience, Simen founded Bridge Technologies in 2004 after creating the world's first IP/MPLS contribution network for Scandinavian sports coverage. Simen had previously built the first multi-camera hard disk recording system for episodic drama production in 1998 and the first nonlinear sports editing facility during the 1994 Winter Olympics.
All photos in this article are courtesy of Morten N. Almeland © Bridge Technologies 2016
---