Kyle Whitehill joined Avanti Communications (Avanti) in April of 2018 as the Group Chief Executive Officer. Kyle has extensive experience in the FMCG, mobile, fixed and converged products industries. Prior to joining Avanti, he served as CEO of Liquid Telecom South Africa, where he focused on operational excellence, customer experience and talent investment led to significant company growth during his tenure.
---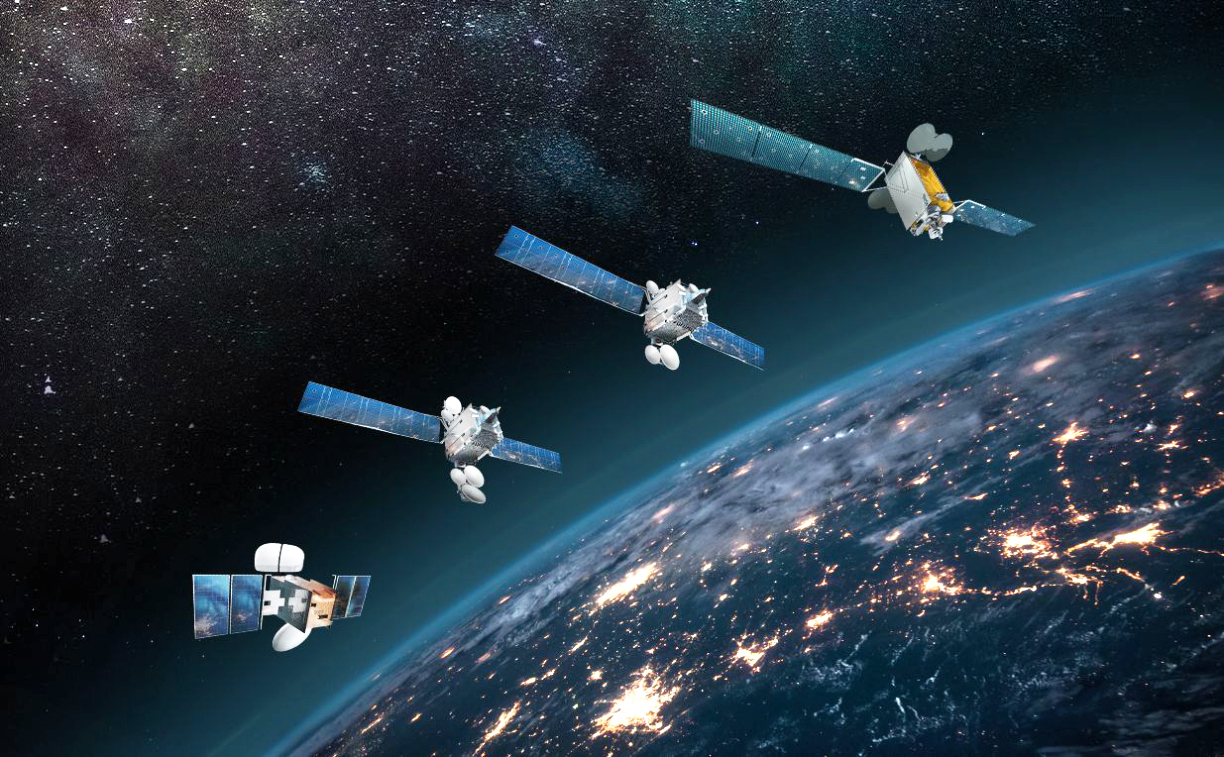 ---
For 16 years Kyle held various senior leadership positions at Vodafone Group, including CEO of Vodafone Qatar Q.S.C. from 2013 to 2016, CEO of Vodafone Ghana from 2010 to 2013, COO of Vodafone India and Chairman of Vodafone India PTY from 2008 to 2010, Enterprise Business Unit Director and board member for Vodafone UK from 2004 to 2008 and Sales Director and Strategic Relationships Director for Vodafone UK between 2001 and 2004. His early career was spent at fast moving consumer goods companies L'Oreal, Diagio and Guinness before he entered general management within the soft drinks division of PepsiCo.
Mr. Whitehill, please tell us about your background, why you joined the company, and what you hope to accomplish.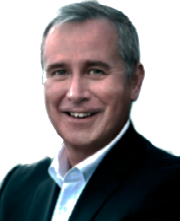 Kyle Whitehill
Kyle Whitehill
I joined Avanti in April of 2018 as the Group Chief Executive Officer. Avanti was going through a pivotal time of transformation and growth. The demand for connectivity had never been greater and that was a really exciting time to be joining the business.
My career to date has given me extensive experience in the Fast Moving Consumer Goods (FMCG), mobile, fixed and converged products industries. Prior to joining Avanti, I was the CEO of Liquid Telecom South Africa. My core focus was operational excellence, customer experience and talent investment, which resulted in some significant company growth during my tenure. I was also at Vodafone Group for 16 years, where I held various senior leadership positions, including CEO of Vodafone Qatar, CEO of Vodafone Ghana and COO of Vodafone India. I am passionate about businesses that inspire and cultivate change, which is why I wholeheartedly believe in the role Avanti can play in accelerating the path to worldwide connectivity.
Would you tell us how Avanti is helping to deliver connectivity across rural Africa?
Kyle Whitehill
Last year, Avanti joined forces with Clear Blue Technologies to accelerate the rollout of low-cost connectivity solutions in some of the hardest-to-reach areas across sub-Saharan Africa. Within three to five years, this partnership is expected to deliver reliable cellular coverage to an extra 200 million people.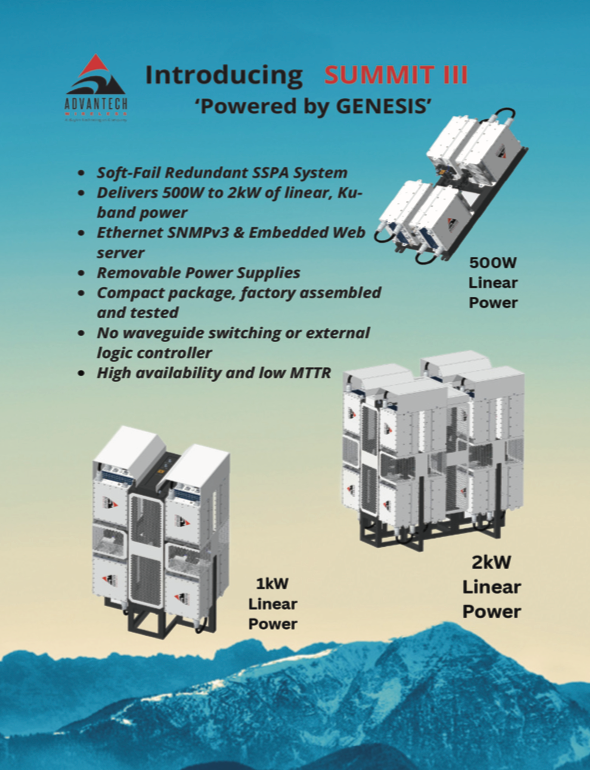 By enabling access to coverage, Avanti's work with the smart off-grid company is subsequently empowering millions more people to access services, such as quality digital learning.
Another major milestone for the industry is Avanti's five-year partnership agreement with Free in Senegal, which will extend the coverage of Avanti'sb state-of-the-art, HYLAS 4, Ka-band satellite to Senegal and the neighboring West African countries of Guinea, Sierra Leone, Guinea Bissau, Gambia and Liberia, as well as completing Avanti's coverage of Ivory Coast. This will significantly increase access to high-speed satellite internet for these countries' schools, as well as local hospitals, and communities.
Please expand on the work Avanti is doing to improve access to education across the continent?
Kyle Whitehill
Connectivity can play a key role in tackling the global education crisis that is holding so many people back. For example, in areas such as sub-Saharan Africa, the learning poverty rate is estimated at nearly 90% and Avanti is passionate about changing this reality.
A project we are particularly proud of is the iMlango project, a consortium that Avanti leads — this partnership has been ground-breaking in improving education outcomes in maths, literacy, and life skills for marginalized school children in Kenya. Since it began, more than 180,000 students have benefited from real-time, adaptive content, and thousands of teachers have been trained to implement technology in their school environment.
We have also seen, first-hand, the positive impact access to connectivity can have through our partnership with the Global Partnership for Education (GPE) on The Girls' Education Awareness Program. Here, we use connectivity to help break down some of the barriers to education that a large proportion of young girls are faced with in rural and ultra-rural areas.
Through social marketing, we drive awareness and behavior change around social norms that keep girls from school, strengthening efforts to achieve the United Nations Sustainable Development Goal (SDG) 4. SDG 4 aims to ensure inclusive and equitable quality education and to promote lifelong learning opportunities for all by providing children and young people with easily accessible education and other learning opportunities.
The success of such projects has highlighted the vital role connectivity can play in improving educational outcomes for marginalized groups. Connectivity has the power to unlock opportunities and shape lives by empowering individuals and communities to flourish.
What are the current trends in the SATCOM industry, and what can we expect for 2023?
Kyle Whitehill
2023 will see the continuance of many of the existing trends that have existed over the last few years. We will continue to see horizontal consolidation, particularly between the larger GEO operators with significant mature broadcast and C-band services. We will also continue to see vertical consolidation as operators move down into channel to get closer to customers and develop solution and distribution capabilities.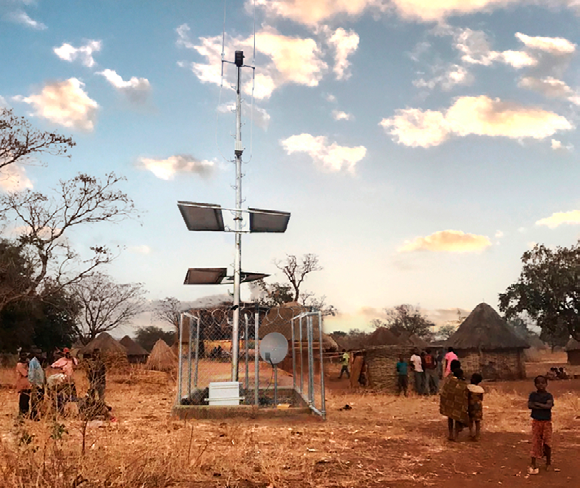 Developing effective solutions and distribution is fundamental. The SATCOM sector has historically been highly engineering-led for several reasons, and integrated solution and distribution models, which are typical in the wider telecommunications market, have been lacking outside of a few key areas. There is a large amount of existing and planned satellite capacity which may be hard to monetize. This is an area where we believe Avanti holds a critical capability lead for our key market sectors in carrier, education, and government services and, in particular, in Africa.
The other obvious trend we will continue to see into 2023 is the continued potential market disruption from Non-Governmental Organizations (NGSOs). What is new, however, is that we are seeing a growing realization from customers of the "reality gap" between the marketing claims made for NGSO services and the reality of what is actually being delivered. In particular, the reduced latency offered by NGSO constellations is only one aspect of service. In many cases, the reliability, quality, and control offered by GEO satellites, particularly in Ka-band, are a better fit for customer requirements.
How can strategic partnerships help to create strong digital infrastructure across Africa?
Kyle Whitehill
Avanti's mission is to work with industry partners and the people of Africa to empower growth, protect communities and unlock opportunities by creating better connections across the continent. We do this by combining our local presence with strategic partnerships, working with governments, Mobile Network Operators (MNOs) and Tower Companies on the ground, as well as with not-for-profit organizations.
One of the main barriers impacting access to connectivity, particularly in rural areas, is a lack of infrastructure and terrestrial networks. To tackle this issue, we are currently working with some of the largest Tower Companies to provide cellular backhaul across Africa using our HYLAS 4 satellite that will expand our partners' networks.
Satellite services can directly complement the infrastructure of Tower Companies by enabling new towers to come into service much faster than terrestrial solutions, often up to 6 months earlier. We will continue to work closely with Tower Companies to understand how we can improve this existing model further.
We also have Avanti EXTEND, a managed service for rural connectivity. Avanti EXTEND deploys high-performance and cost-effective 2G, 3G and 4G solutions to remote and hard-to-reach areas across sub-Saharan Africa.
This enables MNOs and Tower Companies to provide reliable cellular service to the 100 million people living in these challenging locations that would otherwise be impossible to reach using traditional terrestrial infrastructure.
Avanti's EXTEND is a built-in and fully operational CAPEX solution that integrates seamlessly into MNOs' terrestrial networks to reduce network complexity and increase efficiency. It also offers the opportunity for MNOs and Tower Companies to undertake large deployments quickly and effectively, and scale operations
to support long-term rural expansion at no additional CAPEX. This removes the need for them to manage satellite configurations, hub infrastructure or terrestrial networks to deploy a successful satellite cellular backhaul topology.
What are Avanti's future plans for Africa in 2023?

Kyle Whitehill
2023 is an exciting year for Avanti in Africa as we continue the execution of our growth strategy in the region. The first part of 2023 sees the further expansion of our network with our own HYLAS fleet, through the commissioning of our Senegal gateway, as well as serving new capacity on our fleet across West Africa to Senegal.
This will be Avanti's third HTS gateway in Africa, following on from Nigeria and South Africa, with Avanti being unique in our approach as a Ka-Band HTS (High- Throughput Satellite) operator with African gateways for African capacity on our fleet. This approach brings huge benefits to our partners and end users in terms of technical integration, security, and geo-political aspects, as well as ensuring Avanti walks the talk in our investment and focus on Africa.
While Avanti's HYLAS fleet provides excellent coverage of Sub-Saharan Africa, Avanti is now building upon this with the recent partnership agreement with Turksat. This extends Avanti's leading HTS Ka-Band coverage of Africa even further into Northern Africa and the Horn of Africa, as well as adding depth of capacity to our existing African footprint.
In addition to our growth in African infrastructure, capacity, and coverage, 2023 will see significant ramp up in deployments of our EXTEND offering. With our partners in Africa, we are focused on continuing the development of this service throughout 2022, ensuring we have the right systems, processes, people and partnerships in place. Managed services for rural Africa are a challenging solution to crack, but we have proven we have a service that is scaling and poised for huge growth in 2023.
www.avanti.space
---