An Exacting Moment
Surrey Satellite Technology Limited (SSTL) announced the successful launch of exactView-1 at UTC 06:41:39 on July 22, 2012, into a Sun-synchronous polar orbit of 800km.
The launch was accomplished via a Soyuz rocket from the Baikonur Cosmodrome in Kazakhstan.
The 100kg exactView-1 is expected to be the highest detection performance commercial Automatic Identification System (AIS) satellite ever built, and the fifth deployed satellite in exactEarth's advanced vessel monitoring satellite constellation, which will provide near real-time AIS data on the locations, speeds and routes of vessels throughout the world's oceans.
Designed and assembled at SSTL in Guildford, U.K., the spacecraft is based on the SSTL-100 platform. The satellite has been adapted for the exactEarth mission with an additional deployable solar panel providing extra power for the COM DEV AIS receiver payload.
SSTL acted as launch agent in collaboration with Commercial Space technologies (CST) in Russia. exactView-1 is the 37th SSTL satellite successfully launched, of which 23 were arranged by SSTL on behalf of its customers.
Following the successful launch, SSTL started the commissioning of critical communications, control and power subsystems from its groundstation at Guildford.
Surrey Satellite Technology Limited (SSTL) delivers operational space missions for a range of applications including Earth observation, science and communications. The Company designs, manufactures and operates high performance satellites and ground systems for a fraction of the price normally associated with space missions, with more than 400 staff working on turnkey satellite platforms, space-proven satellite subsystems and optical instruments.
Since 1981, SSTL has built and launched 37 satellites—as well as providing training and development programs, consultancy services, and mission studies for ESA, NASA, international governments and commercial customers, with its innovative approach that is changing the economics of space. SSTL is owned by Astrium, an EADS company.
COM DEV International Ltd. is a global provider of space hardware and services. With facilities in Canada, the United Kingdom and the United States, COM DEV manufactures advanced subsystems and microsatellites that are sold to major satellite prime contractors.
exactEarth, based in Cambridge, Ontario, is a data services company providing the most advanced information on global maritime traffic available today.
* * * * * * * * *

GMES Gimme
MacDonald, Dettwiler and Associates Ltd. has signed a contract amendment for CA$11.9 million to increase its provision of RADARSAT-2 satellite imagery to Europe's Global Monitoring for Environment and Security (GMES) program.
The additional RADARSAT-2 imagery addresses the gap in data availability created by the recent loss of the European Space Agency's (ESA) ENVISAT satellite and fulfills ESA's maritime monitoring needs until the full operational capacity of the Sentinel-1A satellite is available, which is expected around mid-2014.
The RADARSAT-2 imagery will be used to provide mission critical information for sea ice monitoring of the Baltic Sea, Arctic Ocean, and Antarctic Ocean throughout the ice seasons, improving the safety of maritime navigation and supporting environmental monitoring as part of the GMES program.
GMES was established to provide users in Europe with access to accurate and timely information services to better manage the environment, understand and mitigate the effects of climate change and ensure civil security.
* * * * * * * * *

A Melding Of EO Resources
DigitalGlobe, Inc. and GeoEye, Inc. have announced that the boards of directors of both companies have unanimously approved a definitive merger agreement under which the companies will combine in a stock and cash transaction valued at approximately $900 million.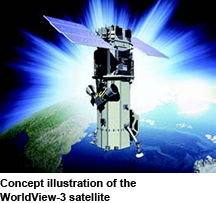 Under the terms of the agreement, GeoEye shareowners will have the right to select either 1.137 shares of DigitalGlobe common stock and $4.10 per share in cash, 100 percent of the consideration in cash ($20.27) or 100 percent of the consideration in stock (1.425 shares of DigitalGlobe common stock), for each share of GeoEye stock they own.
The amount of cash and stock subject to proration depends upon the elections of GeoEye shareholders, such that aggregate consideration mix reflects the ratio of 1.137 shares of DigitalGlobe common stock and $4.10 per share in cash. Based upon the closing prices of DigitalGlobe and GeoEye as of July 20, 2012, the transaction delivers a premium of 34 percent to GeoEye's July 20, 2012, closing price of $15.17 per share.
Upon completion of the transaction, DigitalGlobe shareowners are expected to own approximately 64 percent and GeoEye shareowners are expected to own approximately 36 percent of the combined company. The transaction structure will allow both DigitalGlobe and GeoEye shareowners to participate in the substantial value creation opportunity resulting from this combination.
The combined company will be named DigitalGlobe and continue to trade on the NYSE under the symbol DGI. It will have a 10-member board of directors, with six initial members from the current DigitalGlobe board and four initial members from the board of GeoEye.
Jeffrey R. Tarr, President and Chief Executive Officer of DigitalGlobe, will serve as President and Chief Executive Officer of the combined company, and General Howell M. Estes III, Chairman of the Board of DigitalGlobe, will serve as Chairman. It is anticipated that, after close, Matt O'Connell, Chief Executive Officer and President of GeoEye, will assist the management of the combined company in an advisory capacity.
The company will be headquartered in Colorado, have a large and important presence in Missouri and Virginia, and maintain offices in other locations around the globe.
The combined company will conservatively have a pro forma 2012 revenue base of more than $600 million, after adjusting for the currently proposed lower U.S. government fiscal year 2013 EnhancedView funding plan. As a result, the combined company would therefore have better revenue certainty, lower dependence on the U.S. government as a source of revenue, a higher percentage of commercial and international revenue, and be well positioned for future growth.
At close, the combined company is expected to have a constellation of five Earth Observation (EO) satellites and a broad suite of high-value geospatial production and analytic services.
The combined company will also have two state-of-the-art satellites under construction, WorldView-3 and GeoEye-2.
Over time, the combined company plans to maintain an optimized three-satellite constellation that will meet the needs of the U.S. government, international governments and commercial customers, while delivering better returns to shareowners.
Taken together with other operating efficiencies, the net present value of future savings is estimated to be more than $1.5 billion.
By bringing the two companies together, this combination will enable the U.S. government to meet the requirements of the EnhancedView program at substantial savings to the U.S. taxpayer.
In addition to the compelling savings, the U.S. government and other customers will benefit from an optimized constellation and better integrated imagery collection, processing and analytics. By bringing together the imagery collection, processing and analytic capabilities of both companies, it will be better able to serve a wide range of customer needs and compete in a high-growth and dynamic global market.
* * * * * * * * *

A W.I.N.D.y Day
EM Solutions has won a tender with Tokyo-based partner Jepico Corporation to provide its Ka-band Satellite on the Move (SOTM) platform to the Japanese Government's National Institute of Information and Communications Technology (NICT).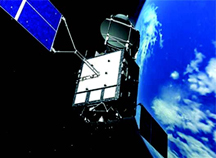 NICT is Japan's national research institute for information and communicationsEM Solutions' and Jepico Corporation's award will result in the delivery of the SOTM system to work on the Japanese government's W.I.N.D.S. (KIZUNA) Ka-band research satellite.
KIZUNA has a mass of 2.7 tons, and its length with the Solar Array Paddles deployed is 21.5m. The satellite is scheduled to slot in at 143° East at an altitude of approximately 36,000km.
Dr. Rowman Gilmore CEO of the Company, said, "The Japanese Government understands that the recent earthquakes and tsunami will not be the last that Japan sees—the proposed WINDS OTM system will provide emergency high-speed broadband communications if the terrestrial network is not available."
* * * * * * * * *

Triple Prep For Trio
A Boeing Co. and Lockheed Martin Corp. joint venture has won a potential $412 million contract to help NASA launch three satellites, the agency announced Monday.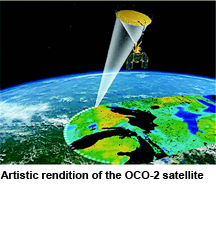 United Launch Services, a subsidiary of United Launch Alliance, will provide task-ordered launch services, process payloads and integrate launch vehicles. ULS will also provide provide ground support, tracking and data and telemetry services.
NASA plans to launch the Soil Moisture Active Passive, Orbiting Carbon Observatory-2 and Joint Polar Satellite System-1 spacecraft onboard Delta II rockets from Vandenberg Air Force Base, California. SMAP, OCO-2, and JPSS-1 are all slated to launch in October of 2014, July of 2014 and November of 2016, respectively, according to NASA.
SMAP will measure soil moisture with the goal of helping scientists understand the Earth's water, energy and carbon cycles to predict floods and monitor droughts.
OCO-2 is intended to study atmospheric carbon dioxide regulations and will provide an image of human and natural carbon dioxide sources and places where gas is pulled out of the atmosphere and stored, NASA said.

JPSS-1 will succeed the Suomi-National Polar Partnership spacecraft and will perform on orbit afternoon observations for weather forecasting, storm outlooks and global measurements of atmospheric and oceanic conditions.
NASA's Jet Propulsion Laboratory manages SMAP and OCO-2 and the National Oceanic and Atmospheric Administration oversees the JPSS-1 mission. NASA's launch services program, based at the Kennedy Space Center in Cape Canaveral, Florida, oversees vehicle program management for SMAP, OCO-2 and JPSS-1 launch services.
* * * * * * * * *

Success Hinges On Delivery
Honeybee Robotics Spacecraft Mechanisms Corporation has delivered a solar array deployment system to the National Space Organization (NSPO) in Taiwan for the agency's new FORMOSAT-5 imaging satellite.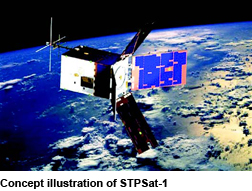 The system of release and hinge mechanisms is a flight-tested design that will deploy dual solar arrays and lock them in a stiff configuration, minimizing structural flexibility to enable the satellite's primary mission of high-resolution Earth imaging.
Honeybee delivered two flight models and one qualification model, a total of six hinges and six release mechanisms.
The design is based on flight-tested hardware that successfully deployed solar arrays on USAF STPSat-1, launched in 2007, which had 8 Honeybee hinges deploy 4 panels with 100% success. FORMOSAT-5 is a 525kg imaging satellite that will occupy a sun-synchronous orbit at 720km.
Its primary payload includes two instruments: an optical Remote Sensing Instrument (RSI), which provides 2m-resolution panchromatic images and 4m-resolution multi-spectral images.
An Advanced Ionospheric Probe (AIP) will be the secondary payload. FORMOSAT-5 is currently scheduled to launch in 2014.
* * * * * * * * *

Tianlian I-03 Takes Off
China successfully launched the Tianlian I-03 satellite on J uly 25thy from the Xichang Satellite Launch Center in Sichuan province, completing the country's first data relay satellite network system.
The satellite was launched on a Long March-3C carrier rocket at 11:43 p.m. Beijing Time, according to sources with the center. Developed by the China Academy of Space Technology under the China Aerospace Science and Technology Corporation, the satellite will join its two predecessors to realize global network operation after in-orbit validation and system coordination procedures are carried out.
The first data relay satellite, the Tianlian I-01, was launched in April 2008, and the second was launched in July 2011.
This third satellite is expected to improve the network's coverage in providing measurement and control services for China's manned spacecraft as well as the planned construction of future space labs and space stations, according to the center.
The network will also offer data relay services for the country's medium- and low-Earth orbits as well as measurement and control support for spacecraft launches.
The two-satellite network had previously played a key role in assisting in two space docking missions—an automated one between the Tiangong-1 lab module and the Shenzhou-8 spacecraft in late 2011, and a manual docking between Tiangong-1 and Shenzhou-9 in June. Wednesday's launch marked the 166th mission of China's Long March series of rockets.
* * * * * * * * *

Jumping Aboard Jabiru-1
Astrium has won a contract to supply telecommunication products for NewSat's Jabiru-1 satellite, primed by Lockheed Martin based in Newtown, Pennsylvania.
This contract is a new milestone for Astrium in the U.S. market and the first contract from Lockheed Martin for this type of equipment.
In December of 2011, Astrium won a contract for delivery of a high precision Fiber Optic Gyro Unit (Astrix
®
) for the NASA/NOAA Joint Polar Satellite System (JPSS) mission.
Astrium will supply Ku-band communications receivers and Ka-band beacons to Lockheed Martin.
Lockheed Martin has been selected by Australian based NewSat to manufacture the Jabiru-1 satellite scheduled to be launched in late 2014 aboard an Astrium-built Ariane-5.
The satellite, which has a minimum lifetime of 15 years, is expected to be positioned over the Indian Ocean to cover regions that include Afghanistan, Pakistan, Iraq, Saudi Arabia and Somalia.
The equipment to be supplied uses technologies developed for the Generic Flexible Payload (GFP) program, supported by the U.K. Space Agency (UKSA) and the European Space Agency (ESA).
The Ku-band communications receivers recover the very low power uplink signals from ground stations and provide frequency domain isolation between the uplink and downlink signals to avoid interference.
* * * * * * * * *

Order Up
Avanti Communications signed a Basic Ordering Agreement, BOA, with NATO's Communications and Information Agency (NCIA), formerly the NC3A Agency
.
The agreement allows NATO Command agencies and NATO Member States to request pricing and place orders using pre-agreed terms and conditions and pricing tables.
NATO has recently acknowledged the importance of Ka-band in its future commercial satellite communications requirements. Ka-band provides extremely cost effective satellite bandwidth to support the higher data throughput requirements of operational and welfare applications for NATO and National deployments.
Avanti's areas of coverage include Europe, the Middle East, Eastern and Southern Africa.
* * * * * * * * *

Educational Expansion
Gilat Satcom has donated a VSAT communication system to Paynesville Community School in Joe bar, Liberia.
The school educates 1,500 children. Using its well-equipped computer lab, the school provides modern education facilities. Gilat Satcom's donation of a VSAT system enables the school to hook-up to the Internet and opens an enormous wealth of education opportunities to the faculty and students.
* * * * * * * * *

Ensuring A Rewarding Harvest
ATK has been selected as a key participant to support the U.S. Defense Advanced Research Projects Agency (DARPA) Tactical Technologies Office (TTO) Phoenix Technologies Program.
The Phoenix Program is developing technologies to cooperatively harvest and re-use valuable components from retired, nonworking satellites in geosynchronous orbit.
The planned repurposing of these satellite components such as antennas represents the potential to create new space resources at significantly less cost.
The DARPA Phoenix Program system integrator, the Naval Research Laboratory (NRL), has issued a solicitation announcing it intends to negotiate with ATK to modify an existing U.S.-built, U.S. government-owned, geostationary satellite bus for the Phoenix mission. NRL has identified ATK as the only responsive source for this service.
The bus, originally developed by ATK, is designed to be capable of supporting, for a minimum of one year, robotic rendezvous and proximity operations, and a grapple-and-repair robotic technology demonstration mission.
The bus is scheduled to be delivered by October 2014 to the NRL for Space Vehicle integration and test.
The Phoenix spacecraft grasps a retired satellite using ATK provided robotic tools.
ATK has also been selected for a contract award in response to a Broad Agency Announcement (BAA) from DARPA for the Phoenix Technologies Program for the primary robotics effort.
ATK, in partnership with the University of Maryland's Space Systems Laboratory (SSL), will develop robotic servicing tools and software to enable re-use of the antenna and other working components of a nonfunctional satellite.
ATK's hardware is comprised of a Satellite Capture Tool (SCT) and an Aperture Grasp and Severing Tool (AGST). These tools provide applications for satellite grappling and control as well as salvage operations.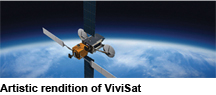 In addition, ViviSat, a satellite life extension service owned by ATK and U.S. Space LLC, continues its development and is synergestic with DARPA's vision of sustainable satellite servicing.
The goal of the Mission Extension Vehicle (MEV) is to robotically dock with satellites not designed for on-orbit servicing, extending the mission of the client spacecraft by one to 15 years.
Combined with ATK's new state of the art Robotic Rendezvous and Proximity Operations (RPO) Lab, these services provide the tools to leverage DARPA-developed technologies and adapt new capabilities to specific commercial and military customers.
ATK Space Systems Division Vice President and General Manager Tom Wilson said, "ATK is proving itself as a market leader in the satellite servicing business. Our existing expertise in spacecraft bus technology and robotic satellite servicing tools is a significant asset towards helping the DARPA Phoenix program achieve mission success. We have established a highly successful record of delivering servicing tools in support of the Space Shuttle, the Hubble Space Telescope Servicing Missions and the ongoing NASA Robotic Refueling Mission.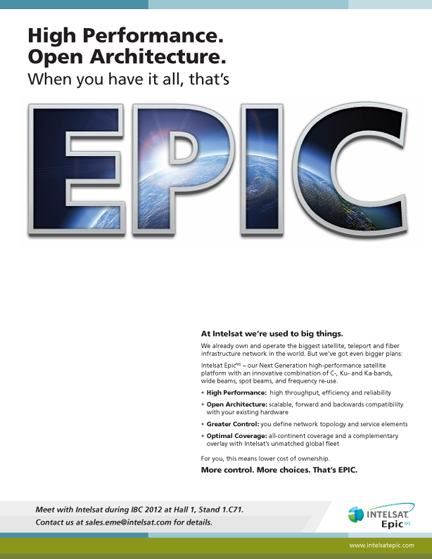 "Our ViviSat satellite life extension service and RPO Robotics Lab can also serve as a testbed for these tools in addition to the capabilities provided by our partners at the University of Maryland Space Systems Laboratory. We look forward to working with the DARPA and NRL to advance this state of the art technology in robotic servicing via the Phoenix program."
ATK has flown more than 140 tools in space over the past two decades that have enabled human and robotic servicing of spacecraft and continues to maintain its position at the forefront of satellite servicing tools and technology development.
The Phase 1 of the BAA primary robotics contract period is 14 months with a value of $1.7M. ATK is an aerospace, defense and commercial products company with operations in 21 states, Puerto Rico and internationally.
* * * * * * * * *

Location, Location, Location
Norsat International Inc. has released their Satellite Locator application for iPhone on the App Store at no cost.
The application, available as a free download, enables users to locate geostationary satellites on a mobile phone from anywhere on the planet. The app can be used to assess obstructions and assist in pointing satellite ground terminals, including Norsat's ultra-portable GLOBETrekker™ and Rover™ systems.
The customizable application uses the camera of the iPhone to overlay a spatially accurate arc of satellites on the mobile phone screen, and includes a complete almanac of satellite information. Users simply launch the application and point the mobile phone at the sky to view an easy to understand graphical display of all geostationary satellites in the direction the phone is pointed.
As the user sweeps their phone across the sky they can identify the elevation and direction of the satellite they wish to use, and use the almanac to find more information, including orbital position, azimuth, and polarity.
Any obstructions viewed between the iPhone and the satellite can be visually identified, allowing the user to change their position or move the obstruction, in order to achieve a satellite lock.
* * * * * * * * *

O&G + Maritime Capacities
SkyStream has selected capacity on two Eutelsat satellites for capacity requests by customers engaged in the marine and oil & gas sectors.

SkyStream has contracted for a total of 70MHz of bandwidth which will be progressively deployed on two Eutelsat satellites: EUTELSAT 3C and EUTELSAT 10A, whose footprint provides coverage across Europe and the Mediterranean Basin, the Middle East and Africa.
SkyStream will use the new capacity to offer GSM backhaul, Internet access and on-demand video services to its maritime and oil & gas customers. Using an Automatic Beam Switching feature, SkyStream will use EUTELSAT 3C to extend its current Middle East Ku-band coverage to the Mediterranean for the luxury yacht market and EUTELSAT 10A for servicing clients across the African continent and in Atlantic waters.
* * * * * * * * *

Networking Nuances Included
Register for SATCON and complete this event experience with several special networking events!

The 2012 event (November 14-15) is slated to be the biggest and best ever.
The Hosted Payload Alliance will host its annual business meeting during SATCON, immediately following the Hosted Payload Alliance panel session. The meeting will continue the discussion of issues affecting hosted payloads. Benefits to be explored will include lower costs, shorter development cycle times, the opportunity to share orbital slot locations, and the ability to disaggregate assets for more resilient space architecture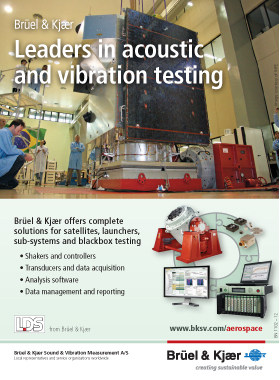 SSPI Future Leaders Dinner—Since 2006, this annual event, site of the Promise and Mentor Awards, has honored men and women under 35 with the talent and motivation to advance into leadership positions in the satellite industry, as well as one executive recognized for mentorship of the next generation. Separate registration is required
SATCON Networking Receptions—Keep the energy going from the first day and join us in the Exhibit Hall for drinks. Decompress after an event full of sessions and networking at the Closing Reception. All attendees and exhibitors are welcome to enjoy some refreshments as this year's event comes to a close.
* * * * * * * * *

More Than Competent Communications
The Hosted Payloads Alliance has appointed SES Government Solutions' Vice President of Marketing, Nicole Robinson, as the Chair of the Communications Committee.
As part of the industry consortium, the committee includes marketing and communications representatives from the following HPA member organizations: Arianespace, ATK, Boeing, EADS North America, Harris, Intelsat General, Iridium, Lockheed Martin, Northrop Grumman, Orbital, Raytheon and Space Systems Loral.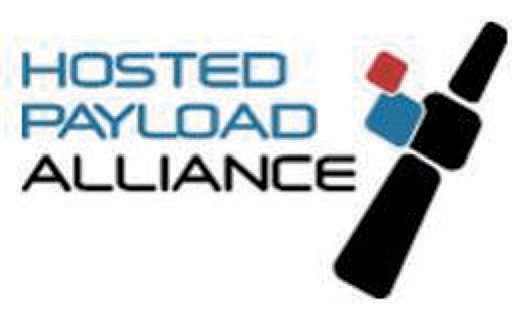 The HPA Communications Committee will continue the Alliance's initiatives to increase awareness of the benefits of hosting government payloads on commercial satellites.
The HPA serves as a bridge between government and private industry to foster open communication between potential users and providers of hosted payload capabilities.
The Hosted Payload Alliance (HPA) is a satellite industry alliance formed to increase awareness of the benefits of hosted government payloads on commercial satellites.
The U.S. National Space Policy published in 2010 calls for an increasing role for commercial space to meet government requirements. It also explicitly directs the use of non-traditional options for the acquisition of space goods and services, and cites hosted payloads as one of these non-traditional options. The policy notes that public-private partnerships with the commercial space industry can offer timely, cost-effective options to fill government requirements.
The organizations' goals are to...
– Serve as a bridge between government and private industry to foster open communication between potential users and providers of hosted payload capabilities

– Build awareness of the benefits to be realized from hosted payloads on commercial satellites

– Provide a forum for discussions, ranging from policy to specific missions, related to acquisition and operation of hosted payloads

– Act as a source of subject-matter expertise to educate stakeholders in industry and government
Membership in HPA is open to satellite operators, satellite manufacturers, system integrators and other interested parties.