Smooth Sailing For THOR-7 + SICRAL 2 Satellites
Space Systems/Loral (SSL), a leading provider of commercial satellites, has announced that a satellite designed and built forTelenor Satellite Broadcasting (TSBc), which was successfuly launched on April 26th, is successfully performing post-launch maneuvers, all according to plan.
THOR 7 deployed its solar arrays on schedule following its launch aboard an Arianespace Ariane 5 launch vehicle from the European Spaceport in Kourou, French Guiana. The satellite fired its main thruster and entered final, geosynchronous orbit.
"THOR 7 is a very advanced and flexible satellite that will improve the lives of many people," said John Celli, president of SSL. "We would like to extend our gratitude to Telenor, Arianespace, and all of the SSL employees whose skills, hard work, and dedication helped make this satellite launch a success."
THOR 7 is a multi-mission satellite equipped with Telenor's first high performance Ka-band payload, designed to serve the maritime market.
The satellite will also offer high powered coverage over the North Sea, the Norwegian Sea, the Red Sea, the Baltic Sea and the Mediterranean.
The satellite also has a Ku-band payload for broadcast and television services in Central and Eastern Europe. The satellite will be positioned at 1 degree West longitude
"THOR 7 will help us grow our business in both broadcasting and data communications," said Morten Tengs, Vice President and CEO of Telenor Satellite Broadcasting. "We are very happy that the satellite is now on its way to orbit and would like to thank both SSL and Arianespace for making this satellite a success."

THOR 7 is based on the highly reliable SSL 1300 platform, which provides high-power and the flexibility to support a broad range of applications and technology advances. The satellite is designed to provide service for 15 years or more. With this launch, there are 78 SSL-built GEO satellites currently on orbit.
Joining in the launch was the SICRAL 2 military telecommunications satellite. SICRAL 2 is a joint program between the Ministry of Defense in Italy and DGA (Direction Générale de l'Armement) in France for the benefit of Italian and French armed forces, with respective stakes of 62 and 38 percent.
"The launch of the Sicral 2 satellite marks another major step forward in the successful French-Italian collaboration on space programs," said Jean Loïc Galle, President and CEO of Thales Alenia Space.
The CEO of Telespazio, Luigi Pasquali, said, "As with previous missions of the SICRAL program, the company handled the implementation of the ground segment and managed the satellite's delicate phases of launch and putting into orbit, confirming a long tradition of excellence in the field of space operations.
"For SICRAL 2 as well, Telespazio invested directly in the programme, and will therefore have access to part of this satellite's capacity, in order to provide communications services to the armed forces of NATO countries."
Positioned at 37 degrees East in geostationary orbit, SICRAL 2 will have a service life that exceeds 15 years and will enhance the satellite communications capabilities already provided for Italy by SICRAL 1 and SICRAL 1B (launched in 2001 and 2009) and for France by Syracuse 3A and 3B (launched in 2005 and 2006). All of these satellites were designed and developed by Thales Alenia Space and Telespazio.
SICRAL 2 offers unprecedented flexibility and versatility and will ensure interoperability with existing satellite systems, NATO traffic terminals and current national telecommunications networks. The satellite will provide strategic and tactical satellite communications services, supporting military land, sea and air platforms used by Armed Forces to guarantee internal and external security.
---
Liftoffs For Lockheed Martin-Built Hellasat-4 | Saudi Geo Satellite-1 To Be Managed By Arianespace
Arianespace, Arabsat and King Abdul-Aziz City for Science and Technology (KACST) have signed a launch service contract for the Hellasat-4/Saudi Geo Satellite-1 satellite.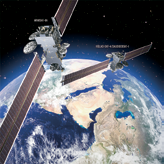 The satellite will be built by Lockheed Martin as part of a turnkey contract with the operator Arabsat and for Saudi Arabia-based KASCT.
HellaSat-4/Saudi Geo Satellite-1 will be launched in 2018 by an Ariane 5 from the Guiana Space Center, Europe's Spaceport in Kourou, French Guiana.
Offering a design life exceeding 15 years, HellaSat-4/ Saudi Geo Satellite-1 will weigh about 6,000 kg. at launch and will provide telecommunications and television broadcasting services from its orbital position at 39 degrees East over Europe, the Middle-East and north Africa. This is the 10th launch contract that Arianespace has signed with Arabsat.
Following the signing of this latest launch contract, Arianespace Chairman and CEO Stéphane Israël said, "Since the launch of Arabsat-1A in 1985, Arianespace had orbited eight others satellites for this operator. Moreover, Arabsat 6B is scheduled in the second part of the year. I would also like to thank King Abdul-Aziz City for Science and Technology for entrusting us with this launch."
Khalid Balkheyour, President & CEO of ARABSAT said, "This year marks the 30th anniversary of our successful partnership with Arianespace. At ARABSAT, we have always admired the seriousness and professionalism that Arianespace carry their business process, always seeking perfection."
(Artistic rendition of the satellites is courtesy of Lockheed Martin.)
---
Bezos Is Tickled Pink With Blue Origin's Test Launch
Those at Blue Origin are beginning to live their dreams with the successful test flight of their reusable test space vehicle,
New Shepard.
Amazon's founder Jeff Bezos made the following statement.
"Today [April 30, 2015], we flew the first developmental test flight of our New Shepard space vehicle. Our 110,000-lbf thrust liquid hydrogen, liquid oxygen BE-3 engine worked flawlessly, powering New Shepard through Mach 3 to its planned test altitude of 307,000 feet. Guidance, navigation and control was nominal throughout max Q and all of ascent. The in-space separation of the crew capsule from the propulsion module was perfect. Any astronauts on board would have had a very nice journey into space and a smooth return.
"In fact, if New Shepard had been a traditional expendable vehicle, this would have been a flawless first test flight. Of course one of our goals is reusability, and unfortunately we didn't get to recover the propulsion module because we lost pressure in our hydraulic system on descent. Fortunately, we've already been in work for some time on an improved hydraulic system. Also, assembly of propulsion module serial numbers 2 and 3 is already underway—we'll be ready to fly again soon.
"We continue to be big fans of the vertical takeoff, vertical landing architecture. We chose VTVL because it's scalable to very large size. We're already designing New Shepard's sibling, her Very Big Brother—an orbital launch vehicle that is many times New Shepard's size and is powered by our 550,000-lbf thrust liquefied natural gas, liquid oxygen BE-4 engine."
Blue Origin's goal is to offer commercial space flights. The capsules and rocket are completely new concepts.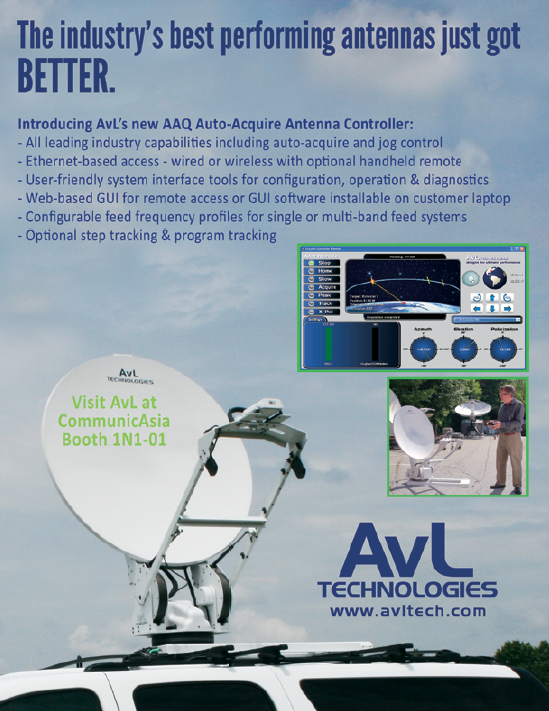 The New Shepard capsule and booster are being designed and tested in a process that is both rigorous and disciplined. Their manufacturing and assembly technicians are experienced in aircraft and spacecraft manufacturing.
The elements of the New Shepard system are being tested extensively, both on the ground and during uncrewed test flights. From vibration tables and thermal chambers to hundreds of engine firings, these tests stress the vehicles and all of their subsystems.
Their flight test program continues to build experience with the New Shepard system in an uncrewed configuration, leading up to the day when they are ready for astronauts to climb on board for launch. Sitting atop a 60-foot-tall rocket in a capsule designed for six people, the passengers will feel the engine ignite and rumble under them as it climbs through the atmosphere. Accelerating at more than 3 Gs to faster than Mach 3, passengers will count themselves as one of the few who have gone these speeds and crossed into space.
The New Shepard system is a fully reusable vertical takeoff, vertical landing (VTVL) space vehicle and consists of a pressurized capsule atop a booster. The combined vehicles launch vertically, accelerating for approximately two and a half minutes, before the engine cuts off. The capsule then separates from the booster to coast quietly into space. After a few minutes of free fall, the booster performs an autonomously controlled rocket-powered vertical landing, while the capsule lands softly under parachutes, both ready to be used again.
Reusability enabled Blue Origin to fly the system repeatedly. The New Shepard capsule's interior is 530 cubic feet—offering over 10 times the room Alan Shepard had on his Mercury flight. The spacecraft seats six astronauts and is large enough for passengers to float freely and turn weightless somersaults.
Each window is made of multiple layers of fracture-tough transparencies, designed to provide crystal clarity of the incredible views before you. Minimizing distortion and reflection, the windows transmit 92 percent of visible light—as good as glass.
The crew capsule descends under parachutes for a smooth landing, in the same way as the earliest space pioneers. Three independent parachutes provide redundancy, while a retro-thrust system further cushions the passengers' landing. This test is the start of Bezos' dream being fulfilled.
Blue Origin: www.blueorigin.com/
---
NASA's MESSENGER... A Bittersweet Close To An Eleven Year Journey
A NASA planetary exploration mission came to a planned, but nonetheless dramatic, end Thursday when it slammed into Mercury's surface at about 8,750 mph and created a new crater on the planet's surface.
Mission controllers at the Johns Hopkins University Applied Physics Laboratory (APL) in Laurel, Maryland, have confirmed NASA's MErcury Surface, Space ENvironment, GEochemistry, and Ranging (MESSENGER) spacecraft impacted the surface of Mercury, as anticipated, at 3:26 p.m. EDT on April 30, 2015.
Mission control confirmed end of operations just a few minutes later, at 3:40 p.m., when no signal was detected by NASA's Deep Space Network (DSN) station in Goldstone, California, at the time the spacecraft would have emerged from behind the planet. This conclusion was independently confirmed by the DSN's Radio Science team, which also was monitoring for a signal from MESSENGER.
"Going out with a bang as it impacts the surface of Mercury, we are celebrating MESSENGER as more than a successful mission," said John Grunsfeld, associate administrator for NASA's Science Mission Directorate in Washington. "The MESSENGER mission will continue to provide scientists with a bonanza of new results as we begin the next phase of this mission--analyzing the exciting data already in the archives, and unravelling the mysteries of Mercury."
Prior to impact, MESSENGER's mission design team predicted the spacecraft would pass a few miles over a lava-filled basin on the planet before striking the surface and creating a crater estimated to be as wide as 50 feet.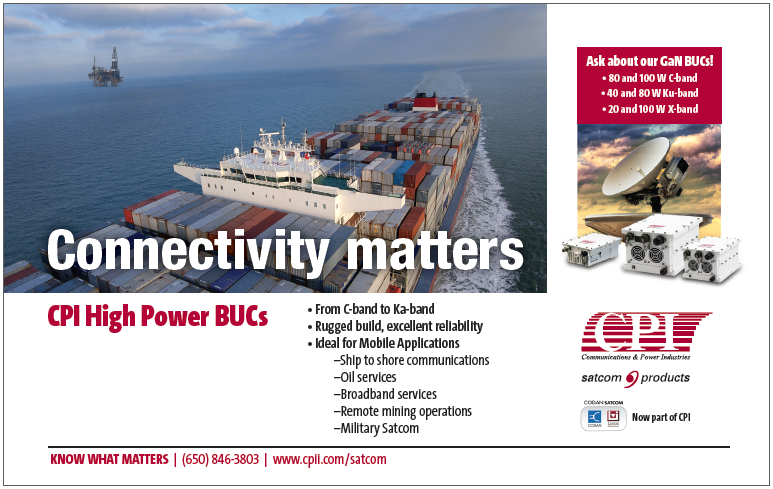 MESSENGER's lonely demise on the small, scorched planet closest to the sun went unobserved because the probe hit the side of the planet facing away from Earth, so ground-based telescopes were not able to capture the moment of impact. Space-based telescopes also were unable to view the impact, as Mercury's proximity to the sun would damage optics.
MESSENGER's last day of real-time flight operations began at 11:15 a.m., with initiation of the final delivery of data and images from Mercury via a 230-foot (70-meter) DSN antenna located in Madrid, Spain. After a planned transition to a 111-foot (34-meter) DSN antenna in California, at 2:40 p.m., mission operators later confirmed the switch to a beacon-only communication signal at 3:04 p.m.
The mood in the Mission Operations Center at APL was both somber and celebratory as team members watched MESSENGER's telemetry drop out for the last time, after more than four years and 4,105 orbits around Mercury.
"We monitored MESSENGER's beacon signal for about 20 additional minutes," said mission operations manager Andy Calloway of APL. "It was strange to think during that time MESSENGER had already impacted, but we could not confirm it immediately due to the vast distance across space between Mercury and Earth."
MESSENGER was launched on August 3, 2004, and began orbiting Mercury on March 17, 2011. Although it completed its primary science objectives by March 2012, the spacecraft's mission was extended two times, allowing it to capture images and information about the planet in unprecedented detail.
During a final extension of the mission in March, referred to as XM2, the team began a hover campaign that allowed the spacecraft to operate within a narrow band of altitudes from five to 35 kilometers from the planet's surface.
On Tuesday, the team successfully executed the last of seven daring orbit correction maneuvers that kept MESSENGER aloft long enough for the spacecraft's instruments to collect critical information on Mercury's crustal magnetic anomalies and ice-filled polar craters, among other features. After running out of fuel, and with no way to increase its altitude, MESSENGER was finally unable to resist the sun's gravitational pull on its orbit.
"Today we bid a fond farewell to one of the most resilient and accomplished spacecraft to ever explore our neighboring planets," said Sean Solomon, MESSENGER's principal investigator and director of Columbia University's Lamont-Doherty Earth Observatory in Palisades, New York. "A resourceful and committed team of engineers, mission operators, scientists, and managers can be extremely proud that the MESSENGER mission has surpassed all expectations and delivered a stunningly long list of discoveries that have changed our views--not only of one of Earth's sibling planets, but of the entire inner solar system."
Among its many accomplishments, the MESSENGER mission determined Mercury's surface composition, revealed its geological history, discovered its internal magnetic field is offset from the planet's center, and verified its polar deposits are dominantly water ice.
APL built and operated the MESSENGER spacecraft and managed the mission for NASA's Science Mission Directorate in Washington.
Learn more about the accomplishments of NASA's MESSENGER: www.nasa.gov/mission_pages/messenger/main/index.html
---
Emerging Markets Communications To Gain MTN Communications
Emerging Markets Communications (EMC) has signed a definitive merger agreement to acquire MTN Communications (MTN), a leading provider of communications and content for remote locations around the world.
The combined entities bring together the most talented and experienced professionals in the remote communications industry, servicing land and maritime-based customers, with a transformative suite of network products and services for businesses and people, connecting in hard to reach places or on the move.
The acquisition will benefit the organizations' combined 1,600 vessels and more than 8,000 land-based customer sites in the most hard to reach places on all continents and in every ocean. Customers will represent multiple verticals, including maritime, energy, cruise lines and ferries, yachts, non-governmental organizations, telecommunications providers, global enterprises and governments.
The combined entity will be one of the largest independent providers of satellite connectivity services for both land-based sites and maritime vessels, worldwide. The company will also be the largest provider of connectivity services, in some of the most strategic verticals within the satellite industry, backed by ABRY Partners, a private equity firm specializing in funding some of the most successful communications companies in North America, with more than $42 billion of completed transactions.
EMC and MTN have proven track records of delivering a broad range of transformative communications solutions. They bring faster, more efficient Internet, content and cellular services -- including voice, text and 3G Internet access -- for business, personal and critical missions.
The acquisition will leverage patented and patent-pending solutions, including optimization, cloud computing and hybrid networks. This complementary acquisition will expand global footprints, service centers and teleports, and invaluable products.
---