Pacôme Révillon is the Chief Executive Officer of Euroconsult, and he is based in Paris, France. In his 18 years of work in the sector, Pacôme leads Euroconsult's strategy, operations and consultations with high-level clients, particularly in the satellite broadcasting, communications and finance market segments. Under his management, the company has experienced a continuous expansion internationally and has strengthened its position as an international reference on the strategic, economic and financial aspects of space activities. His work experience includes positions with the DLR in Germany and Thales in France. Pacôme holds a graduate engineering degree in Telecommunications and Space from SUPAERO and a Master's Degree in Economics from DESIA.
In this interview, Kratos host John Gilroy spoke with Pacôme, whose company recently published their 'Ground Segment Market Prospects: Forecasts to 2020.' Pacôme shared his insights on how the explosion in satellite capacity and new technologies in orbit are creating a ripple effect throughout the ground. While High Throughput Satellites (HTS) and new mega-constellations are often the focus of the industry, innovation in the ground segment will be critical to unlocking the success of these end-to-end systems.
Welcome Pacôme. The news for the past couple of years has been dominated by companies planning or deploying multi-constellations and high-throughput satellites. Now the attention is turning to the ground. What is happening and how is that affecting growth of the ground segment?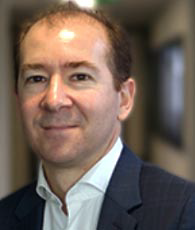 Pacôme Révillon (PR)
Yes, that's correct. As you noted, the ground is now getting more attention given the essential role it plays in unlocking and realizing all the value of these innovations in space. And there are a number of growth factors in the different markets.
Certainly the larger constellations are a key driver for innovation and deployment for two obvious reasons; the sheer number of ground sites that are required for new programs, which can range from dozens to well over a hundred sites, along with all the associated equipment and antennas that are required.
There are also the end-user related aspects of SATCOM, and the need to better support transmission capabilities or different frequency bands, such as Ka. Ka-band is still in its infancy in many areas, such as Asia, where a combination of universal access public programs, Wi-Fi hotspots and cellular will drive its growth.
Looking at other sectors, the aviation industry is expected to connect potentially more than 6,000 aircraft in the next three to five years, with the installation of new ground and aero terminals. In defense, forces are increasingly relying on a combination of military and commercial systems, thus efforts are underway to modernize and upgrade the ground architectures and terminals.
In the Earth Observation (EO) market, the desire for expanded, low latency global coverage will drive installations in the coming year, particularly in strategic locations.
With Amazon's ground stations, KSAT, and now Viasat and others, we've seen the introduction of cloud-enabled ground services. With these developments, how do you see the 'As-a-Service' market evolving in the future?
PR
The concept of "As-a-Service" could a ring a bell in at least two directions. In the SATCOM market, with satellite operators as direct customers of the ground segment, their role is shifting from simply providing capacity like they used to, to increasingly providing managed capacity and services.
This transition looks more like an "As-a-Service.' In the EO market, particularly as new constellations get deployed, we see the increased rationale for sharing as a way to optimize their CapEx spending, while at the same time multiplying the points of contact on the ground. The 'As-a-Service' model extends the ability to deliver services in a shorter period of time.
Following the investment made by AWS, I wouldn't be surprised if other companies that own data centers or that are focused on data transfer and geospatial information also enter the market. Outside the U.S., we could see companies in Russia or China, such as an Alibaba, also focus on providing these services over the next decade.
As it relates to the satellite operators and telecom companies, particularly in context to the 5G environment, those relationships will evolve as to who will be the ultimate owner of the ground segment in valued geographic markets.
Looking around the world, where do you see most of the growth for the ground segment occurring?
PR
In terms of global volume and dollars over the next few years, the vast majority of the clients and revenues will still be in the U.S. and Europe, where most of the satellite operators and leading service companies are. However, in terms of global infrastructure and where the vast majority of the networks and ground segment would be deployed, that could be in Africa, Asia, and Latin America, which is a function of demographics and where a lot of those services would be consumed.
When we look at the ground infrastructure, there seems to be lots of pressure to make it more productive and efficient, yet lower cost. Is that attainable?
PR
We're seeing pressure across the entire satellite industry to deliver more cost-efficient end-to-end solutions. The focus initially on space infrastructure is now addressing all parts of the industry. For the ground segment, one aspect for example is manufacturing, and gaining economies of scale with more international base end equipment. Another is rethinking manufacturing processes to deliver a significantly larger number of units more quickly.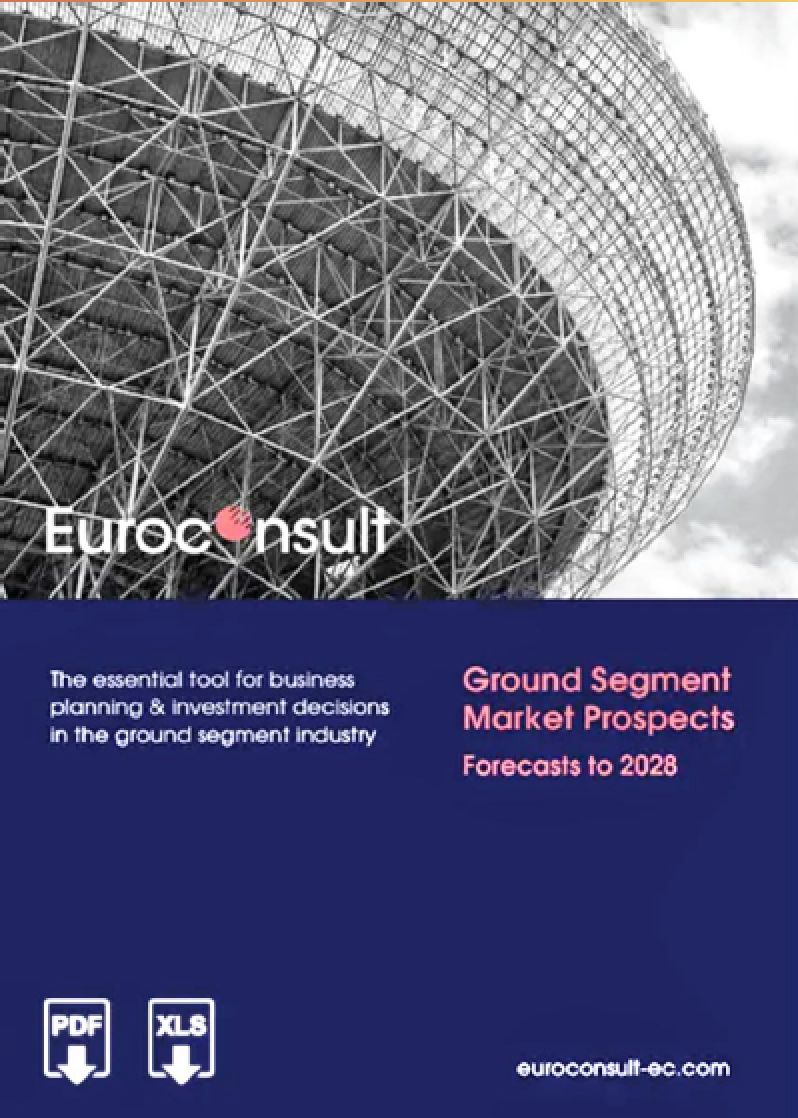 Another important aspect is the consolidation and reorganization of the ground segment that we're likely to see as more companies join forces or come together to be able to manage larger complexity and to optimize costs.
Earlier, we talked about ground as-a-service. Typically when companies go to an 'as-a-service' model and move into the cloud, standardization becomes a factor because that makes it all possible. What role do you believe standardization will need to play from a ground perspective, especially as operators look at 5G as an integral part of their strategy?
PR
Standardization is a key concept, one that's also been a challenge for large parts of satellite industry in the past. But looking at the next decade, standardization must play a role in order to maintain the relevance of satellite-based solutions. That could happen with further standardization of hardware, but more so through software to facilitate a transition to more digital driven management of the assets. That would be the way to integrate more seamlessly both the satellite infrastructure and ground segments across different networks and constellations — especially to better integrate with the terrestrial telecom networks.
On that note, let's talk about terrestrial networks. They've been using enabling technologies such as software-defined networking, open orchestration and provisioning systems for a while. How are those newer concepts impacting the satellite market?
PR
These concepts will resonate in the satellite industry in order to address the major requirements that aren't fully realized yet.
The first requirement is more seamless management of larger networks of satellite payloads and ground stations. If you look at our satellite environment by 2025 or so, you'll need to integrate all that with end-users in mind. We're talking about multiple constellations, with up to hundreds or thousands of satellites combining assets in different orbits, where different ground stations around the world will need to operate in a very dynamic manner to accommodate the traffic, the needs of the end users, and status of the network. You'll need to manage all that activity in a largely centralized manner, considering a lot of those assets could be distributed remotely around the world.
The second part that's very important is that we are transitioning to a sector where you will need to dynamically adapt resource allocation for different clients and applications. Think of mobility, where you will be moving and transitioning from one asset to another with different levels of capacity, resources, or applications being run on them.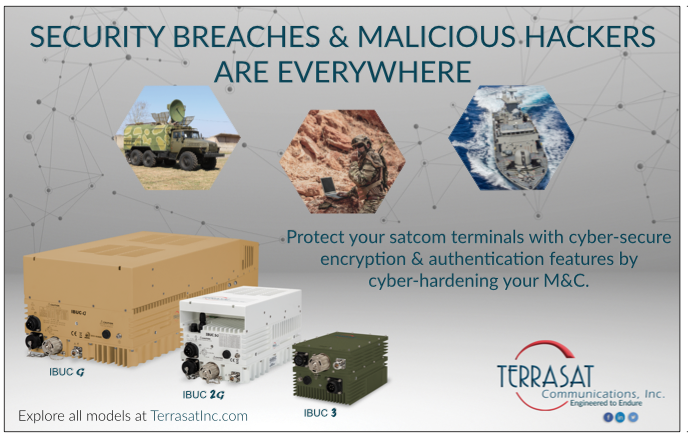 Compared to the more fixed nature approach, where many clients had a fixed allocated resource and a fixed set of applications running, clearly the industry will have to move to a much more flexible approach to dynamically manage applications and resources, almost by the second.
Further, you'll need integration between the satellite and the terrestrial, mostly 5G environments. Operators of terrestrial infrastructure use open orchestration to manage their resources and run processes through their entire network. While that primarily involves terrestrial assets, it could also involve satellite networks as part of their global enterprise services, meaning they'll want to apply the same tools and methods to manage both their terrestrial and satellite-based services.
You say 'dynamic' and 'flexible' about change to the ground segment. What needs to happen for the SATCOM market to continue to be viable, to make money in this area?
PR
If you look at the global nature, one absolute critical aspect for the entire satellite sector and ecosystem is to make sure that end users, whoever and wherever they are, can embrace the new satellite-based solution for connectivity or imagery or other resources. The legacy services that used to generate most of the revenues for the industry will transition to a more data-driven model to a certain extent, closer to the terrestrial telecoms and information and communications technology (ICT) industry, where you will have an exponential growth in the volume of data you need to exchange and carry.
In order to do that, you will need to have a fully efficient, end to-end solution. Using concrete examples, constellations, VHTS satellite systems, the promise of terabit satellites and terabit systems and traffic can only happen if a new generation of ground antennas, mobile antennas in particular, is cost-effective enough, and flexible and reliable enough to support those networks. Talking about the end-users, we talk about cheap, highly flexible antennas and units that the end-users will be able to enjoy.

In that respect, the innovation and the ability to provide that equipment at scale and at a lower cost is critical. It's innovation in the manufacturing process and even digital transformation. Industry 4.0 is a big word but certainly more of that will applied to the satellite industry, including the ground segments. Digital RF, digitizing a good part of the RF chain is one good example where innovation can take place. That's an important part.
If you think of a baseband equipment modem of 10 years ago and today, capabilities have changed quite dramatically. I think the same will have to apply to the entire ecosystem, compared to previous. Also, areas such as cybersecurity, will also take on more importance in the future, and will have to be addressed, whether for commercial or government solutions.
Putting you in a time machine, what changes do you think will happen from the ground perspective in five years?
PR
Five years from now, we'll really see a change, with a completely new generation of deployed ground segments. Five years was considered a good cycle for a new generation of baseband equipment and that has been accelerating. Considering the new infrastructure in orbit, we'll have an accelerated upgrade of legacy equipment of the number of gateways and ground segments and the deployment of new solutions all around the world.
In the U.S., I expect to see a deeper transformation of the ground segment industry. I'd be very surprised if there was not a number of mergers, acquisitions, and partnerships that would allow companies to scale and get access to new capabilities or technologies. That will allow the new leaders in the industry to embrace the new complexity and be able to have even more ambitious innovations, strategies and policies moving forward.
We'll see a change in the ecosystems. Between those potential new leaders or reorganized companies, and the startups that emerge to challenge them, smaller-sized companies will be challenged to exist and will have to really reinvent themselves.
If they want to remain players in the future environment, they will have to specialize in high value solutions, addressing niche requirements to maintain differentiation. These contributions to the overall efficiency of the industry and the ability to differentiate and innovate in a continuous manner will be hallmarks of this major wave over the next five years in the ground industry.
Listen to Constellations podcasts as they become available. See the full list of interviews and subscribe at this direct Kratos link...
www.euroconsult-ec.com
www.kratosdefense.com
---