Born and raised in Bangkok, Thailand, Yenbamroong's interest in aviation started as a child when he drew airplanes and robots on the wall of his bedroom while also enjoying anime themed space travel and robots. His father, who often brought him to airshows and military museums, also influenced his fascination with flights and outer space.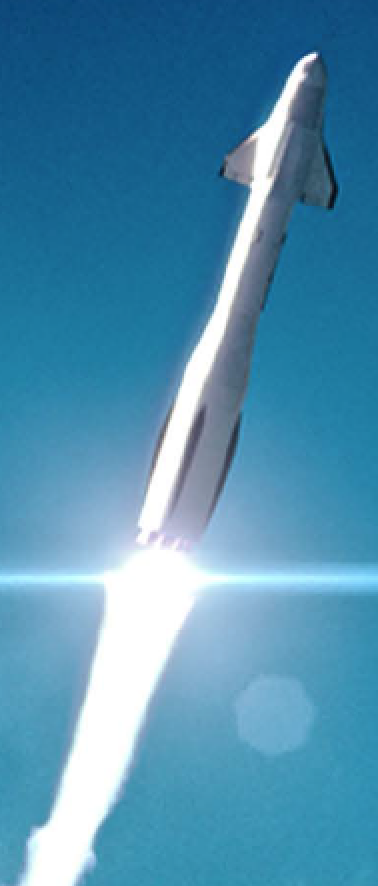 As a teenager, James moved to New Zealand to attend school and live with a host family. He recalls that this time instilled a sense of independence and adventure in him. Later, he relocated to California, finished his secondary education and attended the University of California, Los Angeles, where he obtained his Bachelor''s Degree in Aerospace Engineering.
His first job in the industry was at aerospace and defence technology manufacturer Northrop Grumman where he was employed as a systems engineer for satellite projects. Later, he began working hands-on within their satellite program while he also secured a Masters scholarship in Mechanical Engineering, which returned him, part time, to UCLA. He was later promoted to Project Lead for unmanned vehicle systems at Northrop where he worked on highly classified projects for the company.
Yenbamroong left the US in 2014 and moved back to Bangkok where he established his sights on starting his own company. In 2017, mu Space Corp was born. The company offers satellite services, satellite internet service and aerospace manufacturing.
In addition to his primary business pursuit, Yenbamroong has plans of opening space tourism to interested parties in Asia- Pacific and sending the first 100 humans to the moon. He has stated that the goals of mu Space revolve around his vision of improving the quality of life of people on Earth. These include mitigating the impact of human overpopulation on the environment and reducing the risk of human extinction by establishing lunar habitation.
Would you please tell us about your background and how the concept for mu Space Corp was born?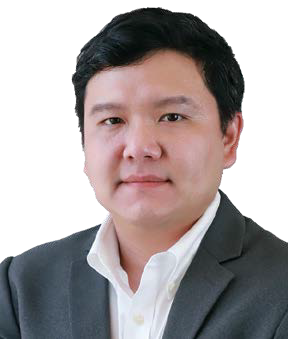 James Yenbamroong
I've been fascinated with the moon and the constellations when I was young. Those experiences enticed me to acquire a degree in aerospace engineering. The educational background in aerospace engineering has set the foundation for me in math, science, computer, and programming, setting the foundation for what I do today. I worked for Northrop Grumman, where my final project was unmanned vehicle systems and the connection between Earth and space, which I worked on as a Senior Project Lead. Starting my own company was always my goal and the focus was Southeast Asia from the beginning of this work. Thailand was the location selection asc it is my home. I know the culture and the people. Thailand has a strategic location in which it is central to SEA, a pathway connecting the Pacific Ocean to the east with Europe to the west. With an abundance of land and exceptionally talented, creative people, Thailand was the perfect choice for my company. The purpose of starting mu Space was to tackle the world's urgent problems of resource depletion by searching for new resources on other planets. I believe that humanity will certainly run out of resources on Earth and the world's population will continue to rise until that certain timeframe wherein all starts to decline. Now, mu Space is pioneering and is the first mover into the industry that is untested in Thailand and we will contribute to create more business opportunities and technologies in both in Thailand and Southeast Asia.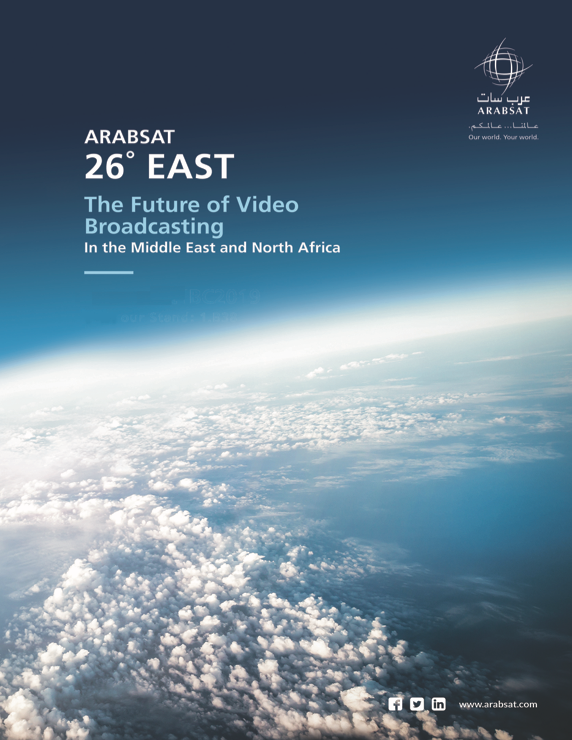 Would you provide a brief overview of the company as well as its mission and values?
James Yenbamroong
I founded the company in 2017 with a group of tech entrepreneurs. Our initial mission was to make a tangible, positive life transformation for people in Southeast Asia. We are pursuing the ultimate goal of searching for new resources on other planets to save our Earth for future generations. Today mu Space is an aerospace manufacturer and satellite internet service provider in Southeast Asia. The company emphasizes the importance of a vertically-integrated approach, which means we design, build and test all of our products in-house in order to improve performance and quality, while reducing the additional costs of an extensive supply chain. The company is continuously accelerating and we have a fast-growing team of 100 young and energetic staff. The plan is to grow to 300 in staff size by the end of 2021. Additionally, we have established our own factories, Factory 0 and Factory 1, in Thailand to deliver cutting-edge technology and products as well as telecommunications services.
You studied at UCLA — what did you learn most from your time living, studying, and working in the USA?
James Yenbamroong
It was a great experience living, studying and working in the USA. I had the opportunity to closely meet with those who work in the space industry and acquaint myself with the people who have identical interests and deep passion for this work as myself. I also met people with different expertise and backgrounds and that helped to broaden my horizons and increase the range of my knowledge and experience. My six year experience working as an aerospace engineer in a leading, US aerospace company brought me ultimately to start my own company — mu Space, which has now been in business for four years.
What do you think are the biggest challenges the aerospace industry will face in the next five years?
James Yenbamroong
More competition will be experienced as space is now wide open for business. Commercial space companies will have to compete in the fast- growing market of space and they will have to beat the competition with a winning strategy or lower costs as well as exploit existing demand to gain that all important business advantage with in the aerospace industry. In terms of business, the challenge is that the market needs better products and lower costs, with faster delivery to clients and markets. Another challenge in the aerospace industry during the next five years will be the lack of innovations. The existing aerospace industry is not likely to take on more risks. People will use existing technology and that will result in a low rate of innovation and difficulty in finalizing emerging, technology breakthroughs. The challenge of transitioning from an old and traditional space era to a new and fresh one is not now, nor will it be, easy. A concrete solution to this change is to bring in the new generations of young talents to the industry who are risk-takers and use math, science, and fundamental thinking to develop and implement new technology that can be adapted to actual, reliable usage.
---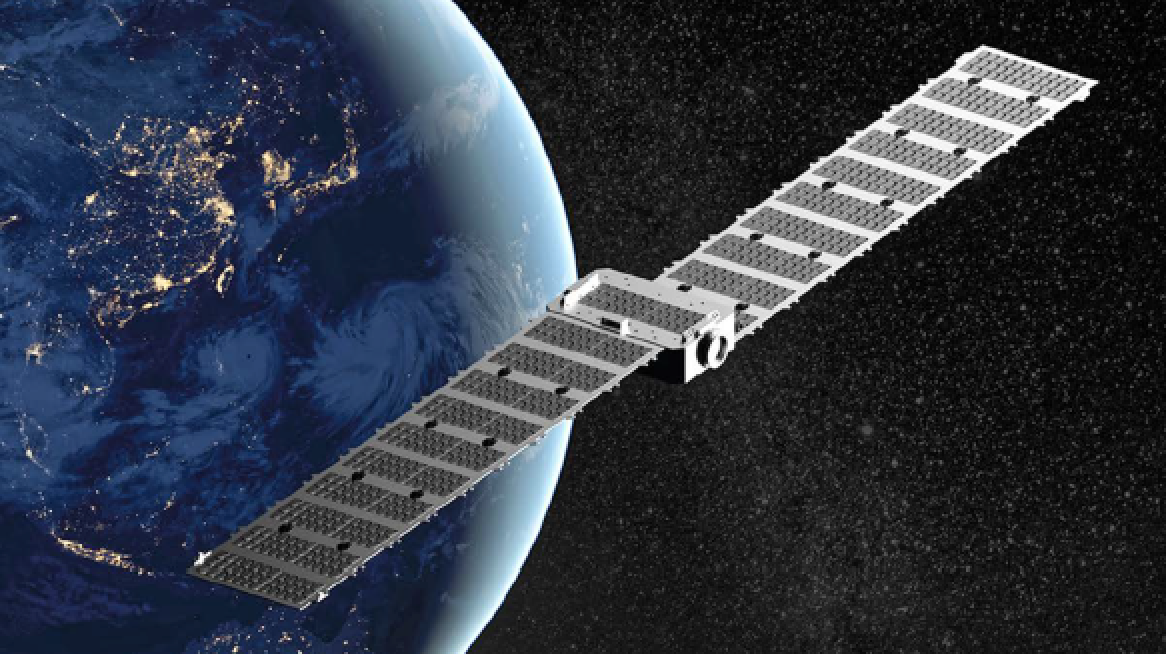 ---
You recently partnered with Airbus to drive satellite and space technology development in Thailand and SE Asia, what does this partnership mean for mu Space?
James Yenbamroong
The partnership with Airbus is important in terms of paving the way for us in the global satellite business using technology to drive Thai's space industry to international standards. This is the beginning of an evolution for future small satellite missions in Thailand, which includes Earth Observation (EO), Space Situational Awareness (SSA), Low Earth Orbit (LEO) satellite constellations, science and technology and planetary missions. This work will significantly support the Thai space industry and advance future Thai satellite missions. As Airbus is a global leader in aeronautics and space, we hope that we will get support from them in several areas, such as experience sharing, knowledge and know-how, as well as improving the manufacturing process. The collaboration between both companies will push forward and lead Thailand''s space industry to an international level of acceptance.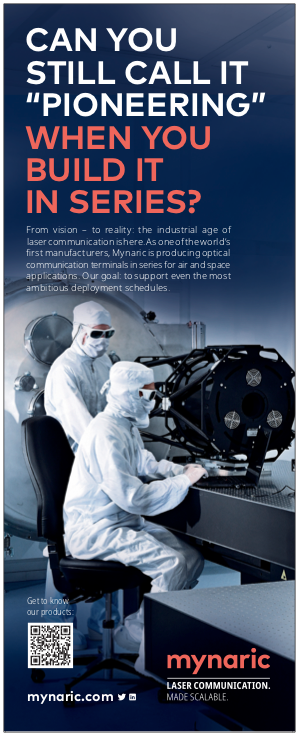 You've had many successful launches in recent years ' what mission stands out to you and are there any plans for future missions?
James Yenbamroong
The mission that stands out to me the most is when we sent an experimental payload into space aboard Blue Origin's New Shepard space rocket late last year. That was an enormous payload of electronic and server experiments in a microgravity environment through cooperation with a telcos public company in Thailand. This payload was our largest and heaviest payload to date. After it was sent back to Earth, we collected the experiment results and data from the payload for our future missions to further improve and develop our technology. We will test-launch our self-manufactured satellite into space by the end of 2021 to early 2022. This will be a significant milestone for our business. The company's engineering team has poured both their time and effort into developing and manufacturing our first satellite and we wish to make certain that it is high efficient and 100 percent ready for full operations.
mu Space is already testing and manufacturing new satellites — what benefits does this bring to Thailand/Asia Pacific?
James Yenbamroong
The testing and manufacturing of new satellites in our own factories will significantly benefit Thailand in several aspects. For example, an increase in the knowledge and abilities of skilled workers for the nation's satellite industry. An increase in the employment rate as well as a rise in income for highly skilled workers. Moreover, the company's satellite production will improve the country's ability to compete internationally and generate significant revenues. All of this will result in helping mu space to lead Thailand to recognition within the international satellite and space industry. As for Asia Pacific, it will create more actions for space business in this region if the world and drive the growth and development of the space industry. When the Asian space scene is strong enough, we can equally compete with other space-faring nations of the world. This will benefit everyone in the global industry for, when the competition is high, there is more likely to be additional jobs and opportunities.
What sets mu Space apart from other private space organizations such as Blue Origin, SpaceX, Virgin Galactic, and others?
James Yenbamroong
We are the first mover in the SEA region. Young talents that are diverse in educational background and varying in expertise are what sets us apart from other private space organizations. The young professionals have an appetite for risk-taking to solve the fundamental problems in the aerospace industry. The fact that our company is based in Asia, the manufacturing hub for many industries in the world, enables us to access abundant raw materials for space application technology development.
This year, mu Space opened its first satellite manufacturing site, Factory 1. What are the main activities being carried out within this facility and are there plans to open more manufacturing centers in the near future?
James Yenbamroong
We established a new factory, called Factory 1, in April of 2021. The facility is 2,202 square meters, which is ten times larger than our previous location. The new factory is built to develop, test and manufacture satellite components and power systems for actual operations used in-house and for potential space customers. The medium-sized factory is divided into five areas that include satellites with a clean room, power systems with a chemical laboratory, robotics, a workshop area and an office.
Satellites: mu Space Factory 1 offers our team a more comprehensive platform for both the development and production of mechanical and electrical satellite components. It houses a large enough cleanroom for our team to build and test many components, with the capability of manufacturing as many as 10 satellites simultaneously. The manufacturing platform for satellite systems and components will be at Factory 1. We aim to fabricate multiple kinds of parts; structures, mechanisms, attitude sensors and actuators, solar panels, battery assemblies, power control electronics, antennas, transceivers, thermal coating, and many more from this facility. As vertical integration is the development goal for our team, we are constantly engaged in the rapid prototyping of each of the components to find the optimal designs. Functionality tests will be necessary for our team to improve significantly in each product iteration. We are inserting many test apparatus, including, but not limited to, deployment testing, attitude sensor testing, attitude control testing, power electronics testing, electromagnetic testing, flight software testing, and thermal properties testing.
Power Systems: At Factory 1, we develop more in-depth power systems as well as delve into developing each component individually, then assembling them into a battery pack. We also perform research on battery cells and manufacture them in-house in the power systems laboratory. The battery management system (BMS), which represents the brain of the battery pack, is also developed in the factory''s electronics area.
Robotics: Larger space for development, integration and testing will be extremely helpful for our robotics endeavors. At Factory 1, we showcase our robot in action. This is where you will be able to see robots deliver parts and tools from storage shelves to workshop desks to assist our engineers in building the company's exciting products. Moreover, all of the robots in this factory will be controlled by a central Artificial Intelligence (AI). We also perform advanced research and development on future variants of our robot, which will be use not only on Earth but also on the Moon, Mars and beyond.
Factory 1 is crucial for our development efforts and hosts our robot team and is also the backbone of our AI and computing team, which provides computational power to every edge device and is the brain of our operations.
Workshop area: The workshop area consists of heavy machinery that engages in steel welding and lathing as well as a storage room.
Office: The majority of mu Space's rapidly expanding team will be in the engineering department, focusing on research and development, as well as in other administrative areas. We will start the construction of a new factory on an extension area of 2,350 square meters that is located near Factory 1.
This new factory will support a fast production line focused on electronics, batteries and 3d printing technology. We also have a plan of designing a larger factory that will be 20,000 square meters in size in the near future.
---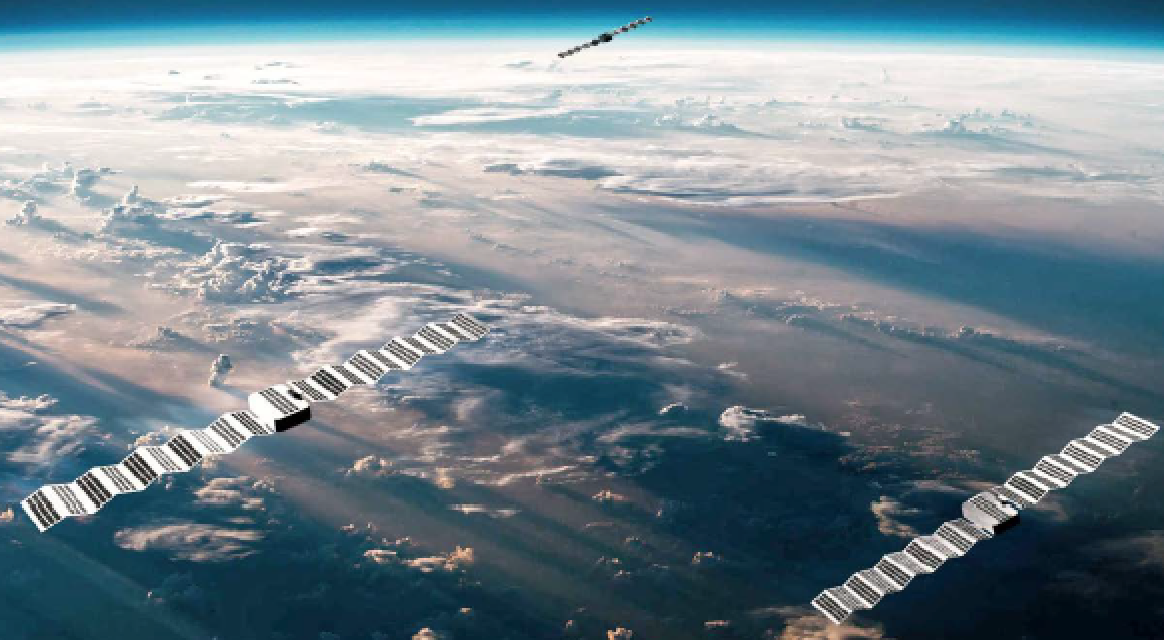 IDC Constellation. Image is courtesy of mu Space.
---
What's mu Space's ultimate goal as an organization?
James Yenbamroong
Our ultimate goal is to save the Earth for our younger generations using technology we have invented and applying the resources derived from other planets in our galaxy. We are on a quest to explore and potentially colonize our celestial neighbors, with colonization of the moon being the goal that we want to achieve by 2028.
As you review your career to date, what projects or missions truly bring a sense of satisfaction to you?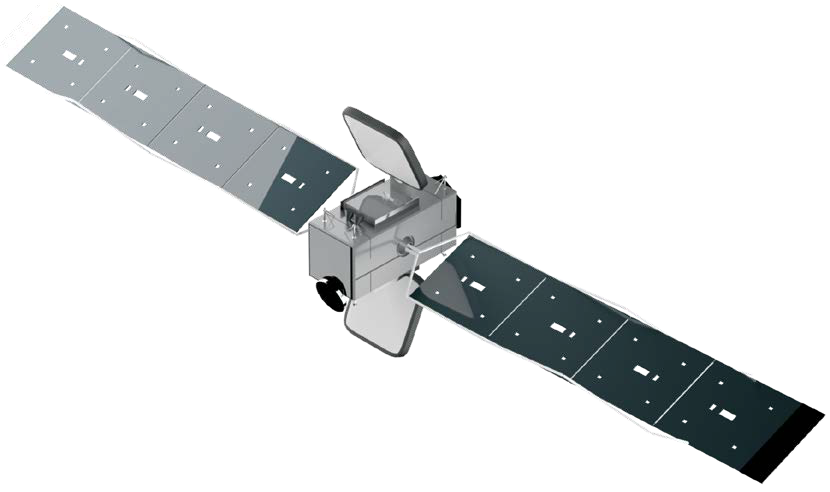 James Yenbamroong
Founding mu Space is my pride and joy. The project that truly brings a sense of satisfaction to me now is our Space Internet Data Center (IDC). This is our satellite project that will test cloud services in space. This is new and untested to Thailand, so if everything goes as planned and the upcoming test launch is successful, we will be able to provide cloud services from space for people on Earth. I'm very excited and proud of my team who are tirelessly working and developing this capability, taking ideas on paper to an actual satellite.
Any final thoughts? What are you most excited about for the future of mu Space?
James Yenbamroong
At the moment, I am most excited about the upcoming test launch of our self-made satellite which is scheduled to launch into space within the end of 2021 to early 2022. This will be another significant milestone for us. In the long run, I look forward to seeing our team expand and more talent contributing to the creation of a fascinating scene for both mu Space and Thailand's and SEA's space industry. We're also looking at offering space tourism and expect to be send customers to space in the future. Additionally, I think the development of space technology will greatly enhance the lives of humanity and we should be experiencing exciting new developments along the pathways of innovation.
---