Marc Eisenberg joined ORBCOMM in 2002 and has served in a variety of roles, beginning as the Executive Vice President of Sales and Marketing. Mr. Eisenberg was promoted to Chief Executive Officer in 2008.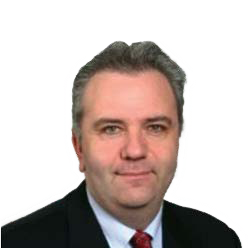 Prior to joining ORBCOMM, Mr. Eisenberg was a Senior Vice President of Cablevision Electronics Investments, where he was responsible, among other duties, for selling Cablevision services including video and Internet subscriptions through its retail channel. Previously, as Senior Vice President of Sales and Operations at the consumer electronics company, The Wiz, he was responsible for more than 3,000 employees and more than $1 billion in annual sales.
SatMagazine (SM)
Good day, Mr. Eisenberg. Would you please tell our readers of your background, and how you decided to further your career by joining ORBCOMM.
Marc Eisenberg
I started my career in consumer electronics retail at The Wiz right out of college in a stockroom, pulling boxes. I worked my way into sales, then sales management and eventually, I was responsible for Sales and Operations for the entire chain of 53 stores and $1.2 billion in annual sales.
The Wiz was eventually acquired by Cablevision. Selling electronics at retail was interesting, but my real passion wasn't in retail, it was in technology and in creating a business. ORBCOMM gave me an opportunity to do both. Prior to acquiring ORBCOMM in 2001, my family had an investment in a company that owned licenses to sell ORBCOMM services into Europe. When ORBCOMM got into financial trouble, some of the license owners, including ourselves, got together to acquire ORBCOMM.
One of our closest partners at the time was OHB out of Germany. They are still a close partner today, and their CEO, Marco Fuchs, serves on our Board of Directors. Having a management, operations and sales focus made me a good candidate to play a key role at ORBCOMM. At the time, ORBCOMM seemed like a pretty risky career choice but it worked out very well.
SM
As the CEO of ORBCOMM, you have seen significant company growth since joining the firm in 2002. To what do you attribute this strength?
Marc Eisenberg
We've certainly had an interesting ride. There were a number of peaks and valleys along the way. Through it all, one of ORBCOMM's greatest strengths is our ability to analyze the marketplace, take a high-level look at the role we play, and adapt to the conditions, or changes, in the market.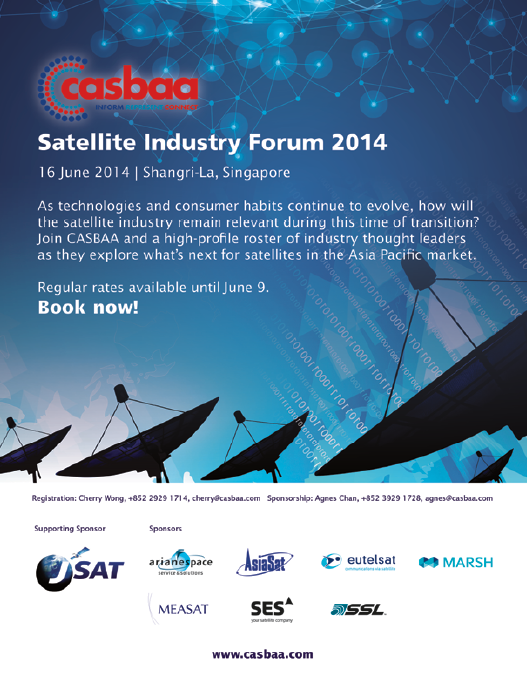 There are many examples I can point to where we've done this and changed our path. Some examples include adding AIS capabilities to our spacecraft; teaming with cellular carriers to offer multi-mode products; entering the solutions business through the acquisition of a number of resellers and then combining them to add scale and create a market leader in the commercial transportation market; partnering to create an M2M standard with other satellite players that were previously thought to be competitors; and so on.
Making significant changes to the business is not easy. It typically has a ripple effect through the company that affects the corporate culture as well as almost every aspect of the how we operate, account, report and distribute.
Fast forward to 2014, and the culture of ORBCOMM is that of constant change and adaptation. I would not be able to do it without the exceptional team we have built at ORBCOMM and the support we receive from our Board of Directors. We've got a core creative team that can execute, and we believe we have a lot more to come.
SM
How difficult was it to move from, basically, a consumer electronics company into a satellite communications-based business? What challenges did you personally have to overcome to become successful?
Marc Eisenberg
Retail was about people, processes and products. If you didn't have the right combination of the three, the customer was lost. You missed your opportunity. It instilled in me the urgency of having what the customers' need, when they need it.
Retail may be a different environment and the way the business delivers value to customers may differ, but the business principles are similar. Selling services, managing people and accounting for the results are basically the same. What you bring from retail is the agility to juggle many balls in the air and the ability to operate very efficiently (knowing that retail margins are very thin). No matter what the business, those are great skill sets to bring. If you were to ask me what I am now, I'd say I'm an "M2M guy" or a "satellite guy"—retail seems like a long time ago.
SM
Please explain the importance of the M2M market segment to the global business, government and military environments? Why is this technology only now coming into its own?
Marc Eisenberg
As business becomes more global and in real-time, it becomes increasingly important for companies to better monitor and control their assets. The success or failure of a business can come down to which company can best identify critical situations, understand present conditions, automate and optimize processes or manage their assets remotely. These opportunities can result in improved safety or productivity while having a significant effect on the bottom line.
Technology has made a huge impact on the M2M market. Computing power becomes smaller, cheaper and more ubiquitous over time. Marry a microprocessor to a machine, and you unlock a whole new universe of potential applications. The result—M2M is born.
As price points continue to fall, it becomes more and more practical to incorporate these M2M technologies into less expensive assets. With lower cost comes wider deployment, and today people are using terms like "big data" and "Internet of Things." There are also more choices for connectivity—getting that data to where it needs to go. Wireless companies are recognizing that the rate structures that are suitable for these machines transmitting their bits and bytes are much different than those necessary for iPhones and their gigabytes per month usage profiles.
ORBCOMM was early to recognize this, and the other networks seem to be catching on, which is helping to drive adoption. Typically, there is a value to controlling or monitoring assets in the field. The question is at what price level and degree of difficulty does it become cost effective to do so? Government and commercial applications have a lot of common use cases: trucks, trailers, containers, etc. exist in both worlds. What makes them different is the value or the sensitivity of the cargo on board. For this reason, we monitor a good amount of U.S. Government cargo.
SM
What is the status of your upcoming OG2 satellite launch and how will it impact your M2M business?
Marc Eisenberg
We are looking forward to our upcoming ORBCOMM Generation 2 (OG2) Mission 1 launch scheduled for mid-May from Cape Canaveral, Florida. We will launch six OG2 satellites aboard a dedicated SpaceX Falcon 9 rocket. Our satellites have arrived at the Cape, and we are continuing our preparation for launch.
We've been working with a great group of vendors, SpaceX, Sierra Nevada Corporation, Boeing and Moog and we are extremely excited that we are less than two weeks away from getting our first mission airborne. We anticipate launching the 11 remaining OG2 satellites in the fourth quarter of 2014 to complete our next generation constellation.
I think it's important to talk about our OG2 satellites and how we incorporated customer input into their new design and capabilities. Over the past 12 years, we've learned a lot about what our customers wanted from OG2.
First, we needed to make the packet sizes bigger. M2M has really grown from just a location-based start. Now, we are taking full diagnostic readings from our customers' global assets. Applications that are usually manned want to be meatier in terms of data, so we needed to raise the bandwidth. We also needed to consider the speed of service.
When we started off, we were mostly in logistics applications where it didn't really matter if it took a minute or 20 minutes to transmit a message. Few customers were waiting for the data in real-time. Today, we're into more and more real-time applications, so the new OG2 service will be much quicker than our current OG1 service. Our OG2 satellites will also fill the gaps in coverage, so the speed of the network is going to be drastically different just after the Mission 1 launch.
Our customers were also looking to see an improvement in our network's efficiency around battery power. With our current network, if there is a gap in coverage, the modem keeps trying, but with OG2, the modems are going to know where the satellites are. The modem won't try to transmit unless it knows a satellite is overhead. We also needed to shrink the size of the antenna for covert or hand-held applications. We've covered their requests with our new constellation, and there's a lot of excitement in getting it airborne.
Another step in preparing for our OG2 launch is the commercial availability of our OG2 satellite modems. We are offering two versions of the modem—the OG2-M, which is solely focused on satellite communications, and the OG2-GPS, which adds an on-board,
three-axis accelerometer and built-in GPS. The modems are 100 percent backwards compatible. With a footprint smaller than a credit card, the modems feature a single, wide-range power supply, which provides significant flexibility for product designers.
We're also offering a turnkey OG2 Developer's Kit that is designed to reduce development time and expedite the deployment of ORBCOMM solutions in the field. We've already started shipping Developer's Kits and are seeing a favorable response from system integrators and resellers who are interested in using the new modems to build OG2-ready applications.
Overall, our new OG2 satellites are far more advanced than our current OG1 satellites and will provide our existing customers with significant enhancements, including faster message delivery, larger message sizes, and better coverage at higher latitudes, while drastically increasing network capacity.
The OG2 launch will also benefit our Automatic Identification Systems (AIS) customers, who will have more frequent visibility of the vessels they are monitoring and a higher probability of detection. Our customers are excited about our new constellation, and we are confident that there will be significantly more demand for the new OG2 services.
SM
What role is ORBCOMM trying to fill in the M2M industry?
Marc Eisenberg
There are four types of core capabilities that are key to enabling M2M solutions: network service, hardware, customer portals for managing deployed units and web applications that take the data transmitted and make sense of it. There are companies that can offer one or two of these capabilities, but ORBCOMM can do it all. Over the last few years, we have accelerated our transition from a wholesale satellite network operator to an integrated, multi-network provider using our satellite constellation as a key enabler.
Today, ORBCOMM is the only company in the M2M industry that provides complete end-to-end telematics solutions by uniquely offering all four capabilities at competitive price points—satellite, cellular and dual-mode network service, state-of-the-art devices ranging from modems to turn-key solutions (both internally designed and acquired from our acquisitions) and web applications for reporting and analytics.
We can also offer components of these solutions for companies who may have developed their own technology and may just need some of these capabilities, such as network service and a modem. We've got a strong advantage in the M2M market. In 2013, ORBCOMM signed some of the biggest deals in the M2M industry, such as Doosan, and the Hub Group, and we're planning on additional wins on the horizon.
SM
Why did ORBCOMM develop an alliance with Inmarsat, and what are the benefits to the satellite M2M industry?
Marc Eisenberg
If you look at the satellite world a few years ago, there were nearly one million annual M2M installations, of which about 10 percent were satellite. Last year, the number of M2M installations grew closer to 10 million with only approximately five percent being satellite. While the M2M industry is growing rapidly, satellite is losing share. We need to understand why satellite, despite its advantages, is losing market share. After all, assets on satellite have a far greater M2M life based on the satellite life and backward compatibility. Satellite has superior geographic coverage and roaming is far simpler. What cellular networks have is greater throughput and a significant price advantage. We believe the largest reason for the falling market share was the various standards in the satellite world and a severe lack of scale.
We decided to take the lead on developing a standard satellite M2M platform to ignite the industry's future. We forged strategic alliances with MSS industry leaders, Inmarsat and Globalstar, which we announced last November. Together, we are collaborating to create a series of interchangeable modems powered by the ORBCOMM, Inmarsat and Globalstar networks that will have the same footprint, connectors, power input and programming environment, thus expanding the capabilities developers can utilize, while sharing scale among the key players in the satellite industry.
Not all satellite networks are the same; they can differ based on the technologies and add complementary features that can align differently based on the needs of the application. Some of these needs are based on location, power requirements, size of the message, regulatory approval, view of the sky, the speed to completing a message and cost. However, when an M2M service provider needs to select multiple satellite networks to solve different needs, it is difficult to switch due to the lack of standards and scale. The M2M service provider is concerned about different programming environments, different power requirements, multiple hardware footprints, multiple provisioning formats and managing across billing platforms, all while trying to hit price points.
We expect to offer these modems in large quantities for less than $100, providing our customers with unrivaled performance, coverage and flexibility at a competitive price. We started shipping the ORBCOMM modem in the first quarter of 2014 to be followed by the Inmarsat and Globalstar versions in late 2014. Working with industry leaders like Inmarsat and Globalstar, we believe we can turn the tide on market share.
SM
Why does ORBCOMM need to offer services from other networks?
Marc Eisenberg
ORBCOMM is focused on providing the best M2M solutions for our customers. That means matching the right communications method to the right technology. Every M2M application has different requirements—from large message sizes to instantaneous delivery to global coverage, and we are in a strong position to meet all of those needs.
ORBCOMM is a multi-network, multi-carrier provider. We offer connectivity services from three global satellite networks, including our own network, and six Tier One cellular networks. We partner with industry leaders like Inmarsat and Globalstar to provide global one-way and two-way satellite data communications services. We also resell cellular service through our partnerships with premier wireless carriers, including AT&T, Rogers, T-Mobile, Telefonica, Verizon and Vodafone. This allows us to offer our customers a variety of data plans and CDMA or GSM networks. Some of these carriers are also co-marketing our M2M solutions through their distribution channels direct to end users. In other words, we sell their airtime, and they sell our products, which will significantly further the speed and scope of our product distribution.
By offering both satellite and cellular coverage, ORBCOMM makes it easy to track assets as they move between network coverage areas, which is ideal for fleet management and asset tracking applications. Our dual-mode services leverage the speed, bandwidth and reduced cost of cellular connectivity when the assets are located within cellular range and the global coverage of satellite in the most remote parts of the world. It's the best of both worlds for optimal flexibility, coverage and price.
SM
What are ORBCOMM's plans for global expansion?
Marc Eisenberg
We definitely have our sights on growing our geographic distribution. We recently acquired Euroscan, a leading global supplier of cold chain temperature compliance recording systems and Europe's market share leader in refrigerated transportation. Euroscan has not only enhanced our cold chain market leadership but also enables us to penetrate markets in Europe and other key geographies, such as the Far East, South America and South Africa, where we currently don't have strong distribution channels for our solutions business.
While our core satellite business is global, today 90 percent of our current M2M solutions business is based in the U.S. but with Euroscan, we now have distribution on multiple continents. Another advantage is that Euroscan is based in the Netherlands, which gives us on-continent resources for customer service, installations, technical support, etc. Euroscan will be selling our entire suite of M2M solutions through their established distribution channels, which really enhances our international growth platform. Euroscan's temperature compliance product portfolio also launches ORBCOMM into a new market focused on addressing future FDA food safety regulations, which is timed perfectly with the imminent enforcement of the Food Safety Modernization Act. Euroscan checks a lot of boxes for us, and we are excited about being able to provide an even greater level of value for a broader set of customers in the global M2M market.
SM
Companies involved in M2M are sprouting up all over the world, certainly an indication of this technology's market strengths. In addition to your constellation, what other benefits are there in dealing with ORBCOMM as opposed to other offerings?
Marc Eisenberg
That one is easy—ORBCOMM gives you the most choices. There are many capabilities in M2M, including networks, device management, hardware and customer interfaces. ORBCOMM is the only company that can give you one, a combination or the whole package. Just look at our network offerings, we offer six major cellular networks, including AT&T, Rogers, T-Mobile, Telefonica, Verizon and Vodafone.
We offer three major satellite networks—ORBCOMM, Inmarsat and Globalstar. In our device management portal, you can choose any one of these, combine two for dual-mode and switch offerings depending on the part of the world you are deploying and the needs of the various applications.
Through all of this, you have one point of connectivity, through ORBCOMM, and you receive only our invoice. To help customers through development, they can use our modems or our partners' modems and add them to their own hardware configurations. Or, if they like, they can buy an off-the-shelf solution that ORBCOMM has already developed, sharing scale and significantly improving time to market.
ORBCOMM has multiple hardware solutions in M2M that are configurable on multiple networks independently or dual-mode. We have multiple portals tailored for the transportation and heavy equipment industries that are highly customizable and are among the most sophisticated in the industry. As we have all of these capabilities and they are in house, we can hit price points that others would find unachievable. We have nearly 100 in-house technical resources that support our customers, new deployments, customization and development on the product side alone. I think it's pretty evident that we are on the right track as you look through our web site and see the significant customer wins and the product awards we've reported over the past few months.
SM
What's next for ORBCOMM?
Marc Eisenberg
We are focused on growth by adding capabilities, vertical markets and geographic expansion. We typically leverage a build, buy or partner strategy based on the markets we are looking at. Over the last three years, we've built a second generation of satellite modems, an award-winning trailer monitoring product and an intermodal container solution.
We've closed on six acquisitions over that period and have partnered with industry leaders like Inmarsat, Flextronics, Quake Global and Rogers to provide one of the most complete M2M offerings in the industry… and let's not forget, after nearly 10 years of preparing to launch our next generation constellation, we are scheduled to launch less than two weeks from now.
SM
As you review your already successful career, what projects that you have already completed truly bring a sense of satisfaction to you, and why?
Marc Eisenberg
ORBCOMM in itself was an unbelievable project. I remember showing up the first day as we were burning through hundreds of thousands of dollars in cash on a monthly basis and wondering how we would get through it. Every step along the way was a project in itself to get us where we are today. In stage one, we stabilized the business and brought the costs in line.
Stage two was centered on building a marketing plan around our wholesale business, and we built a dominant position around the Original Equipment Manufacturers (OEMs). In stage three, we financed the company, setting the stage for our next generation OG2 constellation. In stage four, we worked through the economic issues of 2008 and 2009 while building the business plan around OG2. In stage five, we created an end-to-end solutions entity through acquisition and internal growth capable of taking a major role in the transportation and heavy equipment M2M markets.
I'm proud of our company across all of these stages. It's tough to select one since each of them was so necessary to get to the next stage, but if I had to choose, I'd choose stage six. That's the stage where we launch OG2, sell the heck out of the services, execute on our key partnerships with companies like Inmarsat and Verizon and take the business to a new level.
Additional information regarding ORBCOMM may be accessed at http://www.orbcomm.com/