According to the State of Climate 2021 report from the American Meteorological Society, hurricanes and storms are far more frequent than in years past. In the Eastern North Pacific, there were 19 high impact storms and eight hurricanes in one year. Similarly, the Atlantic witnessed 21 storms, including seven hurricanes. This was the third highest number of named storms on record across the Atlantic.
---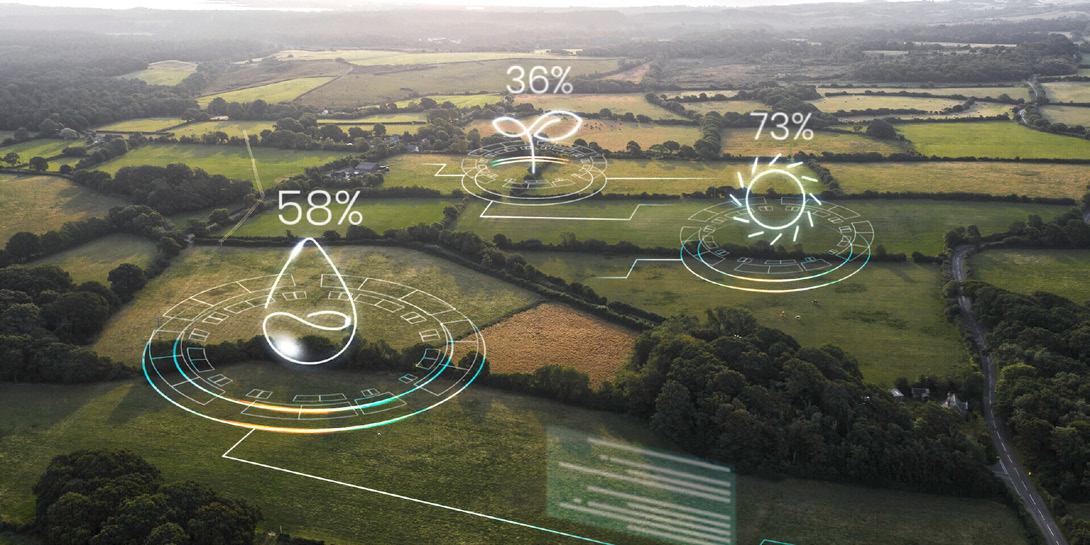 ---
The trending rise and increased frequency of hurricanes is not the only problem, though. Extreme heat waves are also causing drought and wildfires around the globe. A staggering 7.1 million acres of U.S. land burned in 2021. From more frequent and severe storms to the extreme heat ravaging much of the world, the climate is changing across the globe and weather patterns are shifting at a fast pace.
Now, more than ever, communities are seeking innovative approaches to modernize their municipal operations to better monitor energy and natural resource consumption.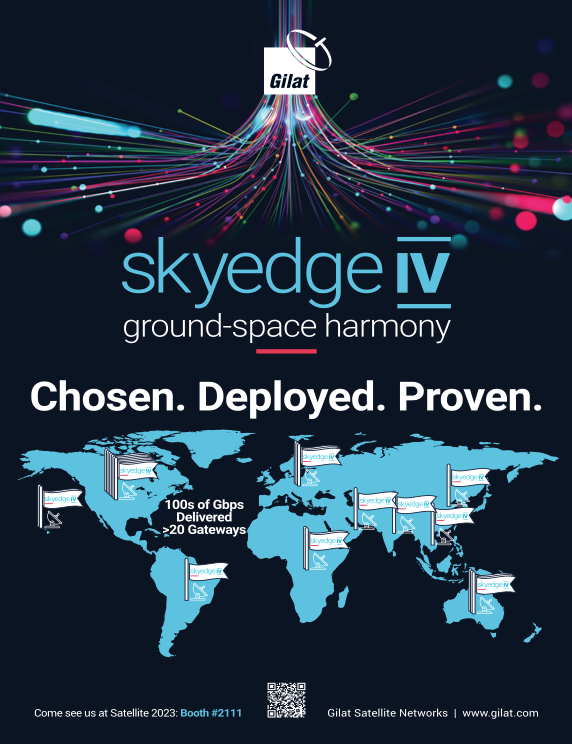 Climate Change Brings Community Vulnerability Over Water Supply
The Pacific Islands typically rely on rain collection as a main water source. This is increasingly the case as rises in sea water levels impact ground water sources. Rain water is captured in tanks and reservoirs for populations living on each island. This water supply is critical for survival, especially in the event of a drought.
However, the remote location of many of the islands makes it difficult to provide emergency water supplies during water shortages. Should an island run out of water, it likely needs to wait for its government to bring relief water supply traveling by ship. It may take several weeks for water to be transported and brought to the communities in need.
Each year, the risk of water shortage on the islands increases due to climate change. The challenge is to not only respond quickly to a water crisis, but to prevent one all-together. With this in mind, developing a predictive solution for water management is critical in keeping the communities of these island nations safe and healthy. Keeping track of how much water is available and planning responses well in advance of a drought is vital to both near and long- term survival of the inhabitants.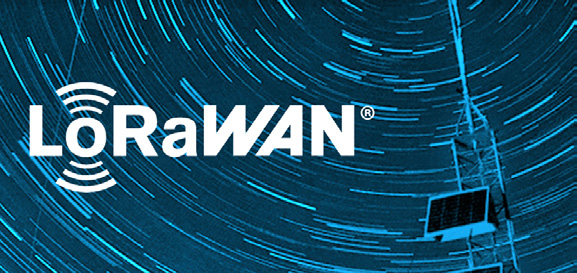 Innovative smart water monitoring infrastructure, comprised of sensors and gateways using long-range, low power IoT-enabled devices, are making a significant impact. These sensors run on Low Power, Wide Area Networks (LPWAN) that deliver massive amounts of small data sets across a long range. Leveraging the data gleaned, governments and utility providers can proactively and efficiently collect data to streamline operations, manage costs and appropriately allocate resources.
IoT Ventures + Lacuna Space Bring Water Monitoring Systems to New Zealand and the South Pacific
To develop a Drought Early Warning System, IoT Ventures is working with Lacuna Space to implement IoT-enabled sensors operating on the LoRaWAN® standard into a network of low-cost, rainwater tanks.
Products Group
IoT Ventures' sensors are using Semtech's LoRa® devices to monitor rain and water tank levels as well as analyze water consumption. The rain and tank level data captured helps forecast water levels in remote New Zealand and South Pacific communities. The early notice on low water levels helps island officials proactively plan for potential water shortages among their communities.
IoT Ventures' software provides information regarding current water levels and water use coupled with weather forecast data and predicted water capture to authorized parties at the individual home, island government and national government levels within a single application.
This visibility provides key stakeholders a real-time view into the islands' water supply and predicted run out date based on current/ historical use and forecast water take. With such data at hand, the system can forward alerts if water levels are too low allowing an appropriate response time for officials to plan and prepare for a potential water crisis.
Gaining insights from real-time data is not only beneficial for government officials to prepare for a current water crisis, but the system also opens the door into historical analytics to help officials predict water levels moving forward. This helps government officials better understand weather patterns and water usage rates in places where weather forecasting is less reliable and often unpredictable.
The Drought Early Warning System features ultra-low power, small form-factor sensors, which are solar powered. With this design, the sensors provide an in-field battery life of seven to 10 years without intervention. Droughts threaten water supplies, and water waste is already a critical issue worldwide. In fact, the Environmental Protection Agency (EPA) estimates that as much as 50% of the water we use outdoors is lost due to wind, evaporation and runoff caused by inefficient irrigation methods and systems.
Looking Ahead
IoT Ventures and Lacuna Space are planning to expand the program to employ a satellite option for the most remote locations where cellular connectivity may not be available. With low-Earth orbit satellites that employ LPWAN transmission, data can be forwarded to a server whenever a satellite is in range. Implementing more connectivity options through satellite technology makes the Drought Early Warning System flexible to work across any environment from hard to reach, remote locations to bustling centers of the islands.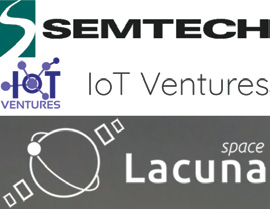 The stark reality is that climate change continues to impact water availability worldwide. It's critical that organizations and governments work together to develop systems and implement processes that protect the well-being of citizens and living beings across the world. Developing solutions such as the Drought Early Warning System is an excellent step forward in working to preserve one of the world's most precious natural resources.
www.semtech.com
www.iotventures.net/industries/water lacuna.space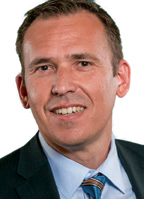 Semtech, the Semtech logo and LoRa are registered trademarks or service marks of Semtech Corporation or its affiliates.
Marc Pégulu has been vice president of IoT in the wireless and sensing products group at Semtech since June 2015. He held the position of vice president of wireless and sensing products from June 2014. Prior to this appointment, he held the position of director of marketing and applications. Pégulu joined the Company in March 2006 and was involved in several key technology initiatives, including LoRa wireless and software- defined modem technologies. Prior to joining Semtech, he held positions in chips and systems development at Thomson CSF, Thales, ATMEL and DibCom in France and China. Marc holds a Master of Science degree in electronics and telecommunications from Institut National Polytechnique of Grenoble, France, and is a graduate of the Executive MBA Grenoble, France, and is program of ESCP Europe.
---