The broadcast market is an ever-shifting landscape and the way in which people consume content is changing at a rapid rate.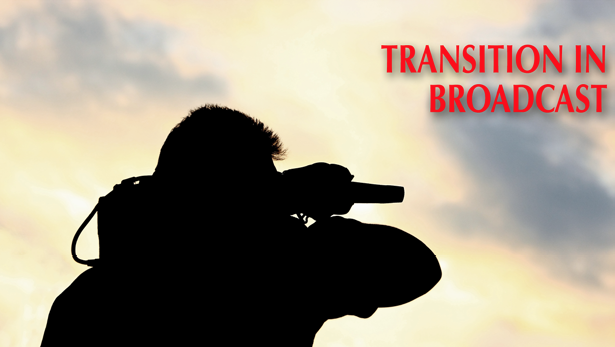 More and more events and programming are being broadcast in Ultra-High Definition (UHD) and being made available to consumers via different distribution channels. Consumer expectations have increased as 4K-capable televisions become the norm.
To maintain pace with these changes, for any kind of resolution, broadcasters need to be able to ingest, produce and transmit high-quality content from an ever increasing number and variety of locations and sources.
In order to deliver this, broadcasters need to find new ways of making the most of their existing space segment by deploying more reliable and cost-effective ground infrastructure solutions, allowing them to keep pace as the industry adapts to changing methods of content contribution and distribution.
A Changing Picture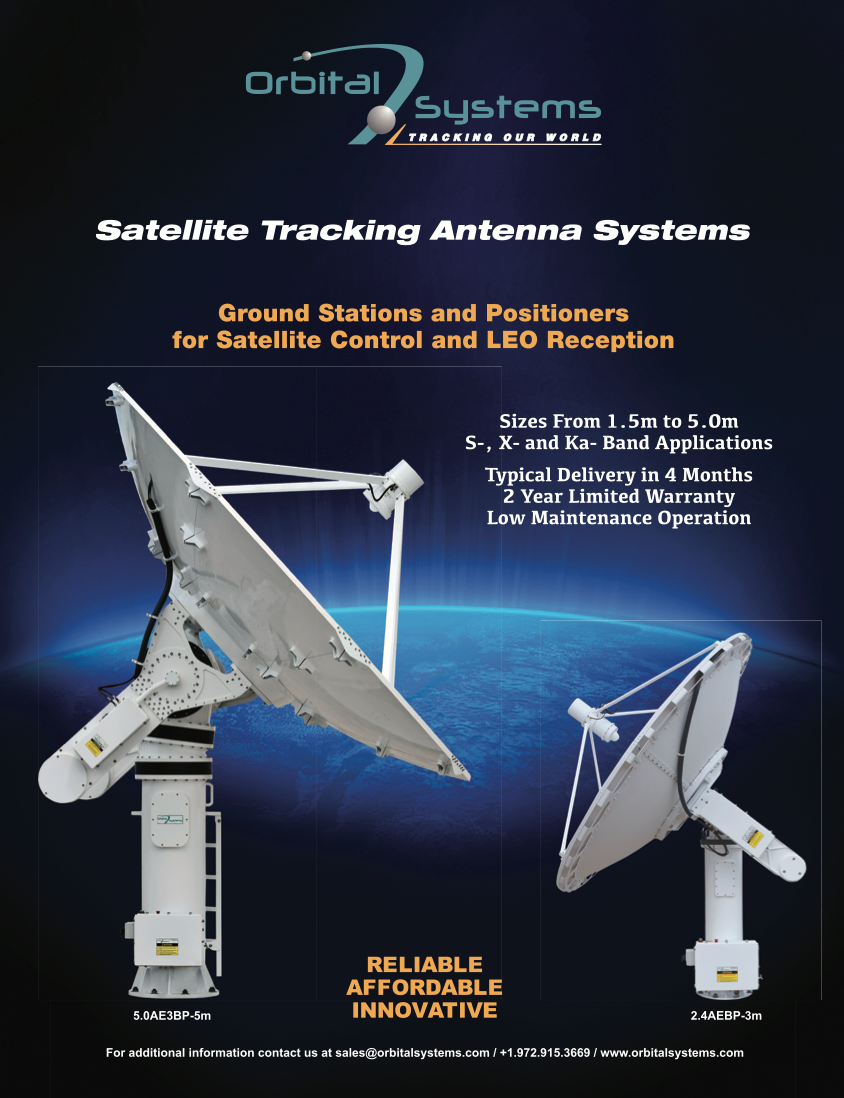 One area wherein these changes have been particularly significant is newsgathering. Traditionally, covering Outside Broadcast (OB) events live was expensive and logistically complex. Investing in dedicated satellite trucks or expensive satellite services, simply wasn't possible for many media companies — even a live presentation using a single camera typically required costly transponder space.
The high cost and complex challenges of deploying a traditional satellite truck on site, as well as the need to operate traditional cameras, also restricted editorial options and coverage of events.
While bonded cellular technology changed the game for newsgathering, it could not fully replace satellite links, especially in situations where cell coverage is poor and available bandwidth is limited. At the same time, satellite technology advanced and the on-site needs of newsgathering crews evolved with the changing requirements of broadcasters.
To cover live news events today, newsgathering crews need to deploy mobile solutions that can transmit more than just video. They require access to multiple applications, including Voice-over-IP (VoIP), video clip transfer, web and archive browsing, email and social media.
Access to newsroom and production applications, such as Avid iNews or Octopus Newsroom, also needs to be enabled. All these applications require a reliable, bi-directional, IP multi-service communication link of sizeable bandwidth to allow news crews to operate as if they are in the studio.
Keeping Pace
Modern mobile newsgathering kits need to aggregate enough IP bandwidth to concurrently handle all applications a remote location requires. To do this, the crew needs to be able to bond all available IP networks at the required point in time — whether 3G/4G, microwave, Wi-Fi, fiber, Ka- or Ku-band satellite.
Additionally, an intelligent connection management system is required, one that is able to flexibly re-distribute available satellite bandwidth over the concurrently communicating remote terminals, depending on available IP bandwidth aggregated over different media by each terminal and taking into account the different Quality of Service (QoS) the running applications require.
In the race to be first-to-air, flexibility, agility, efficiency, reliability, compactness or portability and ease of use are critical. (Please see Figure 2 below.)
When terrestrial links are unavailable or don't provide enough uncontended bandwidth, or when events take place outside of cost-effective coverage areas, the portable newsgathering kits need to be able to activate the IP satellite link.
However, providing this connectivity over satellite is not without challenges. One such issue relates to the fact that current satellite technologies, such as MF-TDMA and SCPC, do not adequately support either the on-demand bandwidth or high efficiency/high bit rate transmissions that are required.
Switching between the two is possible, but can cause considerable satellite link outage, packet loss and space segment fragmentation.
At Newtec, this difficult choice between the two has been remedied through the development of Mx-DMA®. This combines MF-TDMA flexibility at SCPC-like efficiencies by adjusting the frequency plan, symbol rate, modulation, coding and power for every terminal in the satellite network every second, based on the return traffic demand, QoS management and weather conditions for the terminal population in the network.
A dedicated scheduling system is recommended when a satellite operation is required to work independently of other IP media. Whether this is an intelligent connection management system that works across different IP media, or whether it is a dedicated satellite scheduling software such as Newtec's SATLink Manager, a multi-level deterministic QoS model allowing similar flexibility as terrestrial networks is key. Newtec Dialog features this technology.
Efficiency: The Key to the Door
An area which requires continued focus in the light of UHD uptake is the efficiency of space segment usage for distribution over satellite. One method of doing this is to make use of the latest transmission standard, DVB-S2X, of which Newtec is very proud to have played a part in developing it. Using DVB-S2X gives the satellite industry the opportunity to increase profitability by delivering improved efficiencies without investing in additional, costly, space segment.
DVB-S2X Channel Bonding is one such optimization, allowing the transport of a single Direct-To-Home (DTH) stream over as many as three transponders and treating them as one logical transponder. Programs are then recomposed by a next-generation set-top box (STB). Transport efficiency is significantly improved, thanks to statistical multiplexing improvements that enable the delivery of UHD content to the viewer's living room.
Roll-out of 4K resolution-capable STBs enable the deployment of advanced technologies such as HEVC and DVB-S2X System-on-Chip.
Understanding the Future
Whether the viewer's demand for spectacular picture quality, or the rise of drones and mobile journalism as content collection methods, the broadcast market will continue to see disruption for some time to come.
However, in a competitive commercial landscape, cost-effectiveness will always be the key consideration for broadcasters who must embrace these changes by having the appropriate technology working for them in the correct way.
Those providers that can manage this successfully will find themselves in a prime position to take advantage of the next-generation technologies that are driving the broadcast market forward, all the while remaining cost-effective and commercially viable.
www.newtec.eu
---
A Newtec Update
A satellite technology pioneered in Africa by Liquid Telecom and Newtec was the winner at the Global Telecoms Business Innovation Awards held earlier this year — the company accepted the award for Enterprise Service Innovation. These prestigious Innovation Awards recognize the industry's most innovative and successful project partnerships between operators and vendors over the previous 12 months.
Last year, Liquid Telecom and Newtec deployed the first Mx-DMA satellite links in Africa in response to increasing demand from enterprises wanting always-on satellite connectivity with channels always open and immediately available.
Mx-DMA is the dynamic bandwidth allocation technology from Newtec that is featured on the company's innovative Newtec Dialog platform and adapted by Liquid Telecom for the African market. Mx-DMA provides high quality, dedicated connectivity to enterprises at a massively reduced cost by allowing bandwidth to be moved to where it is being demanded, exploiting the 'bursty' nature of an IP network — and providing TDMA-like on-demand variable bandwidth allocation with SCPC-like efficiencies. This provides enterprises in Africa with dedicated always-on bandwidth allowing use of big data apps and constant corporate VPN links to HQs and
other offices.
Gem Diamonds, a mining company in Botswana, was the first Mx-DMA deployment in Africa. Liquid Telecom and Newtec worked with VBN Services, an enterprise service provider in Botswana which manages the networks of Gem Diamonds.
The Newtec Dialog platform with Mx-DMA technology is available across Africa and suitable for all types of enterprises in the continent, including banking, oil and gas, SMEs and enterprise networks, broadcast cellular backhaul, Government and defense.
At IBC2017 in Amsterdam, please visit Newtec at their Booth #1A49
---