When it comes to broadband connectivity, all countries were not created equal. The Pacific Ocean covers some 165 million square kilometers, or 64 million square miles, almost one third of the Earth's surface and contains thousands of small, scattered, sparsely populated islands separated by vast distances.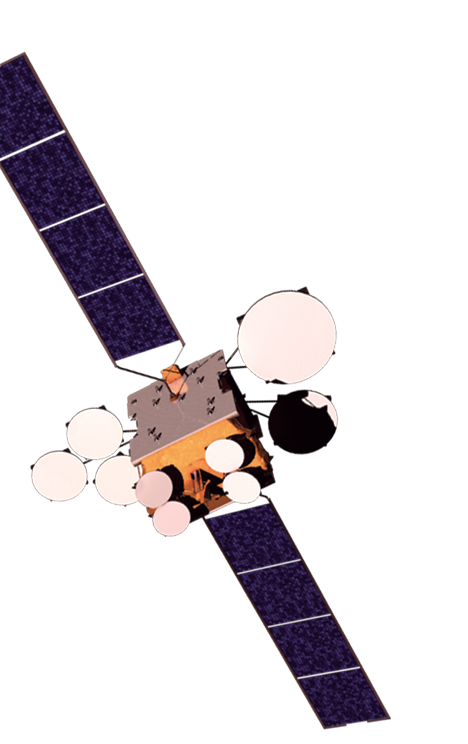 These small islands' developing states have limited natural resources. They are susceptible to natural disasters, vulnerable to external shocks and are disproportionately dependent on international trade. Broadband connectivity has the potential to address many of these challenges and can help generate sustainable economic growth by delivering services more effectively and improving manufacturing and commerce.
Broadband connectivity can transform the fabric of their societies, equip their children to participate in an increasingly digital future, engage and empower remote communities as well as help to preserve indigenous cultures. Broadband can also assist small island nations to meet the pressing need to manage their limited natural resources. Moreover, when natural disaster strikes, broadband provides essential support for emergency services and plays a critical role in relief work.
Providing broadband services to these islands poses particular challenges to the telecommunications industry. There are few submarine cables in the South Pacific region. Those small, widely dispersed population groups and low traffic volumes make it difficult to develop a business case to support investment in laying cables to all island nations—fiber is unlikely to reach many of the islands' shores. Even when a cable does make landfall, prohibitive levels of additional investment are still required before a signal can reach remote regions and the outer islands.
The result is a trifecta of pain: limited bandwidth, patchy coverage, and high prices. Lack of affordable high speed connectivity impedes economic development and constrains the improvement of education, health, social and emergency services.
Kacific Broadband Satellite is a group of global investors and seasoned satellite professionals with a vision of driving economic growth throughout the Pacific with low cost, high throughput satellite broadband, enabling the residents of the region to fully embrace the digital economy and truly participate in the connected world.
Kacific is developing a broadband offering for the 40 million people in underserved markets in the Pacific islands, New Zealand, eastern Indonesia and Papua New Guinea. The company will address the gap in supply with a satellite specifically designed for this market using multi-beam high throughput communications transmitting over the Ka-band direct to the end-users' premises.
"Satellite systems that can deliver a signal directly to the building provide an effective alternative method of access to address the need for better broadband services," said Kacific founder and CEO, Christian Patouraux. "In particular, high throughput satellites using the Ka-band can dramatically lower the cost per bit of delivering a service. A country or region can be entirely covered by just one, two or three spot beams on an HTS satellite. That changes the entire business model."
Kacific plans to dedicate 30 beams to the Small Island Developing States (SIDS) of the Pacific, each beam covering an area from 600 to 750km in diameter. The signals will cover land and national waters, an important consideration for emergency services. Beams can deliver up to 500Mbps per beam (duplex). With typical speeds of 10Mbps and up to 50Mbps, the satellite service will substantially improve Internet broadband access for all local businesses, government agencies and people in urban and rural areas.
While each individual group of islands represents only a limited commercial opportunity, aggregated they represent a substantial market. There are more than 5,000 schools and universities, over 1,500 bank branches, almost 10,000 hospitals and medical centers, and more than 1,000 hotels in Kacific's total footprint area. More than two million people work for government and international agencies and, each year over two million international tourists visit the island states.
Patouraux and Kacific's co-founders Mark Rigolle and Cyril Annarella, have drawn upon their combined networks and cumulative experience gained from time in senior roles at SES, O3b, Measat, Belgacom, EADS, Gemalto, E.S.A., Hughes and Boeing to establish the company. They have brought together a team of highly capable satellite, technology and business strategy professionals. Using proven, cost-effective equipment, including small, low-cost, easy-to-install, highly robust receivers, Kacific will provide better broadband quality at significantly lower prices than currently available. This combination will foster greater Internet usage and help fuel economic growth and improvements in service delivery to remote islands and territories throughout the region.

Kacific will launch its satellite in 2016, offering direct Internet access, via wholesale channels, to 99 percent of the government agencies, institutions, businesses and households within the total footprint area from mid 2017.
The company is currently pre-selling its service to wholesale customers, principally ISPs, who are looking to gain a competitive advantage by securing access at favorable rates. Kacific has recently closed an over-subscribed round of funding and is now talking to large funds and institutional investors about its Series A round of financing.
For further information, please visit http://kacific.com/