When the family-owned and operated Satellite Telecommunications Network (STN), based in Slovenia, celebrated their 10th year of successful business in the SATCOM industry, the occasion certainly did not pass quietly... the decade of service celebration included a gathering in a castle on an island as well as SatNews' Publisher Silvano Payne, who was one of the invited guests.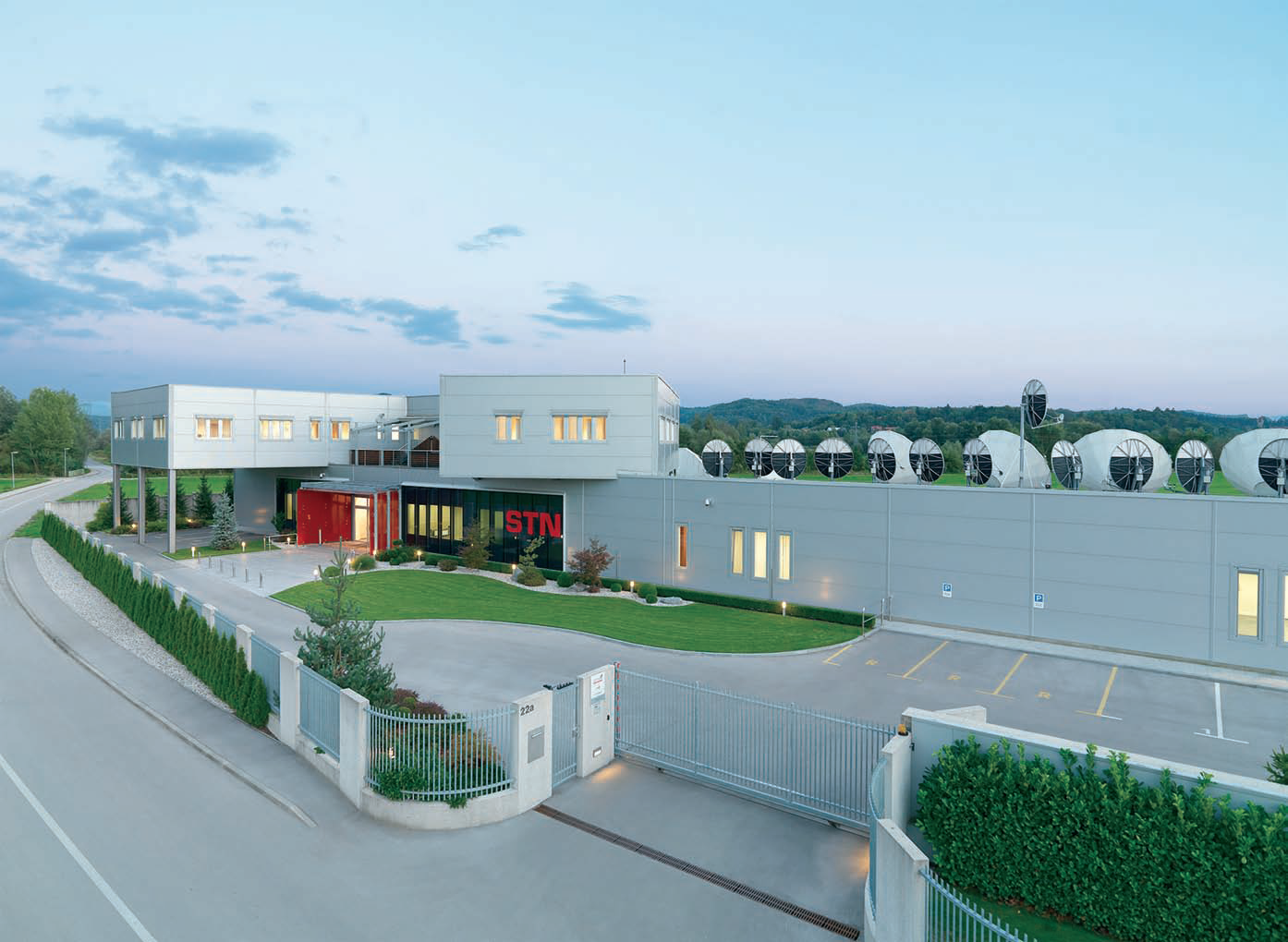 Rewind 14 years and one can see just how much the Lovsin family has to celebrate. Their careers started not in the satellite industry, rather... as documentarians. Several of their award-winning films garnered much attention after they were broadcast on a local television station. The station acquired so many of the Lovsins' films that the family eventually became co-owners of the station. As viewership grew throughout Slovenia and beyond, the family decided to start broadcasting their content via satellite.
As the lack of services in their region didn't offer such satellite broadcast services, the family quickly determined they needed to build their own uplink facility. The first step was taken when an antenna was purchased and the initial 24/7 broadcasting services were initiated, using their first distribution satellite, according to STN CEO Andrej Lovsin.
Two years after their first broadcast, the Lovsins made the crucial decision to focus on becoming a full service teleport. In 2004, Satellite Telecommunications Network was born—with only two employees, four Antennas (3RX + 1TX) for uplink/downlink reception, and 50 m² (538.20 sq. ft.) of space in Slovenia's capital, Ljubljana.
STN quickly outgrew their surroundings and the teleport's capacities had to be increased—play-out, turnaround and uplink expanded by more than 100 percent. STN then began to broadcast over four satellites, recruited new employees, provided technical infrastructure based on the latest available technology, and ensured services for 50 clients.
Relocation of the teleport became crucial in 2006, when their premises reached full capacity. STN purchased its first plot of prime land that covered 5,000 m² (53,819.55 sq. ft.) in 2008 and, few years later, an additional 5,000 m² (53,819.55 sq. ft.). In 2013, STN increased its space once again with the purchase of another 10,000 m² (107639.10 sq. ft.) of land that is adjacent to the company's current headquarters location. Over 10 years, STN has increased its premises four-hundredfold and now provides services for more than 450 TV channels and 300 radio channels.
Fast forward to June 2014 and the well deserved party for the STN team. A real celebration ensued, certainly something all will remember.
"The most impressive thing to me was the cohesiveness and vision of the family," said Silvano Payne, of his time with the STN team. "They work together as a family and all seem to be aligned with the same goals and objectives and how wonderful it is that they all contribute different talents and strengths."
"A major highlight of the trip was the visit to Bled, the island. It was fascinating, interesting and beautiful," added Payne regarding the celebration. "It was quite the experience. The lake, the castle, the island and the natural beauty of the surroundings were extraordinary; plus, the entertainment was excellent."
Guests were rowed to Bled Island and also visited Bled Castle, a medieval structure located six hundred feet above sea level atop a steep stone wall, where they were greeted by entertainers.
The existing facility has a capacity for 900 channels and the planned construction of EQC2 in the coming years will provide the ability to broadcast an additional 400 to 500 TV channels. Due to the long-term focus of the management team and their drive for further company growth, the aforementioned additional land (10,000 m²) (10,7639.10 sq. ft.) was a crucial step and a strategic decision for the future—the foundation for offering capacities for more than 20 new antennas, which range in size from six to 15 meters.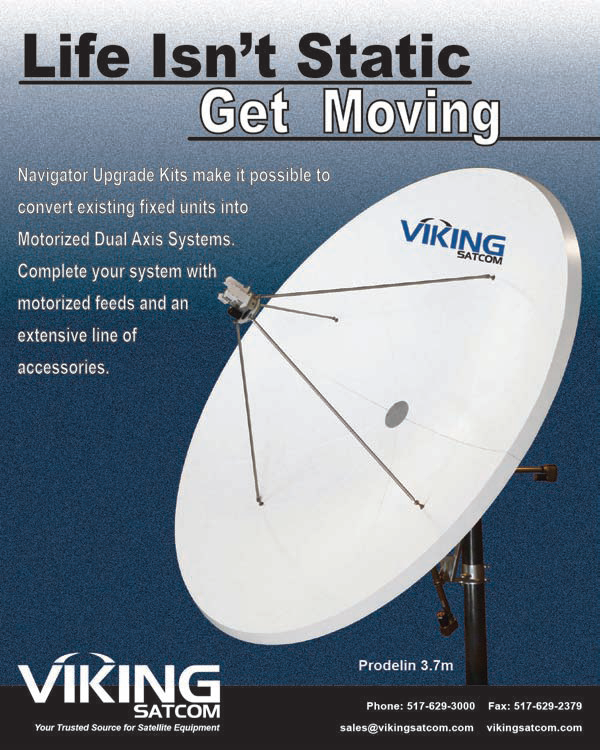 Also popular with customers at STN is their equipment hosting. "STN has an extensive Rack Center and boasts one of the largest in the entire region, with more than one hundred-and-sixty 42U racks for client use, which supply's a reliable solution for hosting equipment," said Sales and Marketing Director, Mitja Lovsin. "The racks are all equipped with dual power supply within the secure rack room, with a cooling system that operates with triple redundancy. This ensures our customers a constant room temperature of 16 to 18 degrees Celsius at all times. Each rack is also equipped with three temperature sensors, which are connected to the control panel in our 24/7/365 MCR/NOC center. The reliable fiber and IP networks have virtually unlimited capacities and enable our customers to enjoy uninterrupted access to their equipment, every day of the year.
"With such rapid growth, STN has brought in new technologies to ensure viability today and in the future. This includes full facility monitoring and automation in order to minimize human error. This is managed by centralizing the monitoring system. Centralization must encompass all of the components, all the paths from the entry point to off-air, into one user friendly system, followed by the addition of an automatic system control with the option of manual intervention, if necessary.
"I feel that, today, you really can have a near perfect monitoring and control system that is intuitive and user friendly without the need to sacrifice superficial control of the system," Managing Director Tomaz Lovsin said. "If I concentrate only on broadcasting, then the three, big, future potential drivers that the industry is talking about are UHDTV (or 4k), h.265 and DVB-S2X. However, what will happen is hard to predict.
"I think there are two scenarios: either UHDTV will pick up and be the nexgen HDTV, in which case the transition will take much longer than currently predicted, or; if the industry will really press forward with 8k, UHDTV will be a transitional standard used by a few premium channels to enhance their portfolio until 8k is adopted and crowned as the HDTV successor.
"In the last few years, STN has been concentrating on the large areas of the world where there is still a huge increase in demand for Satellite TV (satTV) and Direct-To-Home (DTH) services. Conventional satTV is essentially the only option; especially in areas where the OTT/IPTV trend is almost nonexistent. That said, OTT/IPTV services are becoming increasingly popular with the younger consumer and is an observable trend throughout Europe and North America.
"It appears this trend will continue. I think, at the end, it is all about flexibility and how the company can adjust to the new markets and trends to divert the business resources where there is a growing demand. STN is particularly strong and has the agility to adjust to offer the services necessary to satisfy such increasing demand," Tomaz said.
"Apart from their mission to always provide the highest standard of quality, that flexibility paired with STN's focus on looking at the market potential on a global scale is integral to company success," added Mitja Lovsin. "The operators who are working and concentrating only on certain geographical areas are more vulnerable and less flexible to reorganize themselves, if they are required to move to these areas where new potentials arise. It would seem that most of the operators in our line of business are like that—there are only a handful of companies that offer a global service, and STN is one of them.
"The other global players are all great companies offering, like STN, a first class service. However, all of them don't have the one little, but extremely important, element that STN possesses—flexibility. They have lost this resilience, due to their size, while STN can move and deliver services much faster than other competitors and this is extremely important for the customer(s) in today's fast moving world."
When asked to reflect on past challenges and success, Andrej remembers one of the more satisfying events in STN history—the first installation of the Ka-band system, an implementation that was highly successful and beneficial to the company. "This was yet another confirmation of the future development plans we follow—constant technological innovation.
"Some projects have been more challenging than others, but we have always had a superb feeling of satisfaction with our successful results," said Andrej. "The general rule of STN is that every client, large or small, is equally important, equally valuable and all highly respected. In principle, STN does not distinguish between clients. We strive to provide quality services to all. Our pursuit is to ensure the highest possible success to all projects and to have satisfied clients, who will put their trust and confidence in us not just in the short term, but also in the future."
---