---
By Juan C. Sanchez, Founder and Chief Executive Officer
For Integrasys, 2014 has been an impressive year. New products have been released and new industry application customizations were achieved.

In North America, Satmotion Pocket has had a major impact on Internet service via satellite following an agreement we signed with one of the largest TDMA network manufacturer. Integrasys has also opened a new office near Washington DC to serve U.S. customers, where demand for our services is growing rapidly.
During this year Integrasys, as a technology leader on carrier monitoring and VSAT commissioning system, pushed the application of state-of-the-art innovation, allowing Integrasys customers to benefit from the most advance technologies. One example is Satmotion Pocket, which was developed for Google Glass and allows broadband consumers to install and commission a VSAT autonomously at a remote site—all hands free—all that is needed are the Google Glass and Satmotion Pocket.
In 2014, Integrasys worked with one purpose in mind—to solve interference issue on the satellite industry. The company has worked closely with Global VSAT Forum (GVF) and IRG Interference Reduction Group (IRG). Our Satmotion Pocket allows service providers to deploy their networks in a short time frame and to remain interference free, while minimizing OPEX. This system allows autonomous deployment without the need to call the Network Operation Center (NOC) or Hub.
The second initiative is focused on SATCOM operations and the broadcast industry. Integrasys have upgraded the Carrier Monitoring product line to support and detect Carrier ID as a standard inclusion, with maximum accuracy and minimum time required for implementation. Also for the TV distribution industry, we have launched Satmotion SNG to enable broadcasters to access satellites far faster, while also minimizing CAPEX and OPEX.
Integrasys has also developed a cost effective solution for High Throughput Satellite (HTS) monitoring. Euroconsult has forecast that over the next decade, HTS will generate a 35$ billion dollars in aggregate revenue from usage of HTS capacity. HTS reduces the complexities involved in monitoring beams from one NOC. To address HTS market growth, Integrasys has upgraded our Carrier Monitoring product line to support HTS as well as uplink beam and downlink beam monitoring.
This support is for any topology and business model—our ControlSat and Vectorsat are capable of monitoring any remote beam from the NOC and only require a minimum CAPEX investment. In this manner, Integrasys has become the correct partner to ensure satellite communication quality of service for HTS payloads.
As Integrasys´s market is now global, we have had numerous, challenging projects which turned out to be big successes. Integrasys signed an agreement with iDirect (the world;s largest TDMA network manufacturer) to commercialize the Satmotion Pocket with the iDirect platform. This agreement has driven increasing demand and our first sales in the U.S., the Middle East and Asia.
Integrasys also is very active in the Latin American (LATAM) markets, experiencing a growing demand for Carrier Monitoring systems, especially in Brazil, as that country is the most rapidly growing, emerging economy in this region. In Brazil and Latin America in general, satellite communications are severely affected by tropical rain. Minimizing these weather-related challenges requires that SATCOM services be monitored, especially when critical, real time applications are in use, such as in the oil and gas industry. These networks require an automated, real time monitoring service to maximize network availability and to detect any service degradation before any system loses service.
Regarding government applications, Satmotion Pocket was successfully trained for use by GVF at SATCOM Endeavor to 21 military personnel from U.S. and Asian forces for deploying rapid, accurate and reliable communications for disaster preparedness. Satmotion Pocket is extremely easy to use and the technology can either replace, or co-exists, with traditional man-pack products.
Additionally in 2014, we launched a completely new product—GeoBeam. This is low cost software that allows our customers to minimize the time invested on link budget calculations and network design, enabling the satellite operator and service provider to select the correct technology, capacity, coverage for the specified requirements.
GeoBeam allows the user to make wise purchases, investing only in the correct capacity and systems to maximize bandwidth and service availability in the required service area. This year, we have added the interference calculation functionality, inter-satellite (with adjacent satellites) and intra-satellite. Furthermore, GeoBeam is able to design, load and export service contours and coverage areas using the ITU standard GXT files when requesting satellite orbital position and satellite frequency license data.
As a result of these innovations, Integrasys has become one of the most inventive companies in the satellite industry in 2014. At SATCON 2014, we were awarded a Vision Award for the Most Innovative Technology Award for 2014 and were also shortlisted in several awards, such as the Global VSAT Industry Awards, in London.
2015 is Integrasys' 25th anniversary and we are forecasting significant growth, with new partners and customers. Integrasys is targeting the key markets of the Americas and Asia Pacific (APAC). The company will continue launching new products and updating the current releases to state-of-the-art technologies. In Q1 of 2015, we will be releasing the new interface for ControlSat and VectorSat, a key project as of this writing.
We believe 2015 holds a great deal of promise for Integrasys as well as for the SATCOM industry.
Juan C. Sanchez is the Integrasys CEO and founder since 1990, leading the company for providing the fastest and more accurate Carrier Monitoring Systems on the market. Today Juan C. Sanchez is responsible of the offices worldwide. Before founding Integrasys, Juan C. Sanchez was Telecom Test and Measurement Department Manager at Hewlett Packard where he was specialized on Satellite RF measurement.
---
By Steve Spengler, President and Chief Commercial Officer
2014 saw tremendous change and a plethora of innovation occurring across the satellite sector. The same was true at Intelsat, where we made tremendous strides against our operational strategy, prepared our business for the first Intelsat EpicNG launch scheduled for the end of 2015 and executed initiatives that will shape our business for many years to come.

With Intelsat 29e currently on track for its launch at the end of 2015, we continued development efforts around our Intelsat EpicNG high throughput satellite (HTS) platform, including designing and implementing teleport infrastructure to support the traffic this new generation of satellites will drive in the broadband infrastructure, mobility and government sectors.
Customer interest in Intelsat EpicNG across our customer base gained momentum throughout the year. For example, in the broadband sector, we expanded our relationship with South African telecommunications leader, Vodacom. Together, we are building a satellite broadband solution focused on the small office/home office (SOHO) and small and medium enterprise market (SME) in Africa. By using existing Ku-band satellite capacity and IntelsatOne® managed services to enhance its Satellite Connect product line, Vodacom is demonstrating that Intelsat-enabled services can serve the professional broadband market today.
The service is operating on the Intelsat 28 satellite, and once Intelsat 33e is operational, Vodacom will seamlessly access Intelsat EpicNG capacity due to its backward-compatibility and open architecture design. By adding a high-performance overlay to its network, Vodacom will have easy access to additional throughput for its busiest regions. This will result in the delivery of more reliable, secure and cost efficient broadband connectivity to the SOHO/SME market in South Africa.
In the maritime sector, Intelsat signed an agreement with Airbus Defense and Space, the world's second largest space company, for a fully managed service. This agreement includes secure access to Intelsat's global hybrid satellite network, which is comprised of Ku-band satellite capacity and terrestrially managed network, IntelsatOne. In addition, Airbus will be able to bridge its maritime VSAT services to Intelsat's EpicNG platform.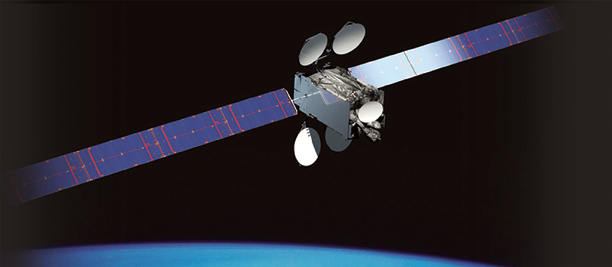 The open architecture design will provide Airbus Defense and Space the flexibility to incorporate HTS capacity into differentiated offerings designed to customer needs. For Airbus Defense and Space end users, the benefits of Intelsat EpicNG capacity will be realized without any need to change equipment, minimizing capex expenditures and lowering the total cost of ownership, delivering better performance and operating cost. EpicNG will reduce the cost-per-bit delivered, enabling network operators to offer the robust, high speed wireless data services needed to support tomorrow's network, wherever their customers require communications.
The pace of change in the media sector brings numerous opportunities and challenges, with new formats and distribution methods changing viewership and business models. The shift from Standard Definition (SD) to High Definition (HD) is progressing rapidly across our service regions. Our Intelsat 30 satellite, which was launched and entered service in Q4 of 2014, supports growth in HD programming for the DIRECTV PanAmericana network.
Other customers are gearing up to introduce 4K Ultra High Definition (UHDTV) to the marketplace. In more developed markets, full on convergence of the media and broadband infrastructure is driving media customers to change their technology and business models to adapt to the new age of multiscreen. Regardless of the trend or the region in 2014, Intelsat worked with its customers to maximize potential viewership and optimize distribution.
MultiChoice, Africa's leading payTV provider, committed to use Intelsat capacity to expand their digital terrestrial television (DTT) and Direct-To-Home (DTH) offerings for the continent. MultiChoice expanded its C-band capacity on Intelsat 904 to distribute content to its terrestrial towers, further extending the reach of its DTT GOtv product offering to countries in sub-Saharan Africa, where it is already present, as well as to target new countries. MultiChoice also signed a 15-year service agreement for Ku-band capacity on the Intelsat 36 satellite to expand its DTH services. The spacecraft, which is expected to launch in late 2016, will be co-located with Intelsat 20 at 68.5 degrees East, Intelsat's premier DTH neighborhood in Africa, where MultiChoice has been the anchor customer since 1995.

In Latin America, HBO Latin America Group (HBO LAG) signed an agreement for capacity on three Intelsat satellite video neighborhoods, Intelsat 21 located at 302°E, Intelsat 11 at 317°E, and following its launch scheduled for 2015, Intelsat 34 at 304.5°E. HBO LAG will use the capacity to increase its HD channel line-up for cable, direct to home and IPTV providers throughout Latin America. Intelsat will also provide a teleport restoration program using the company's teleport facilities in Ellenwood, Georgia, and Riverside, California, along with the IntelsatOne terrestrial network.
Intelsat continues to be a leader in defining satellite's role in the 4K UHDTV market. Our efforts date back to 2013, when we delivered the first live true 4K broadcast to the floor of IBC. In 2014, we built on this accomplishment. First, we demonstrated that a multiplex 4K feed and a down-converted HD feed could be transmitted over a 36MHz transponder using DVB-S2X technology. This provides programmers with a Commercial Off-The-Shelf (COTS) solution for offering 4K content in an efficient manner, while at the same time maintaining the quality of the content.
After establishing that satellite technology will be playing a major role in the developing 4K UHDTV sector, Intelsat conducted a media survey that laid out the timeframe for adoption by broadcasters, establishing 4K's path to commercial viability. The results of this survey of media executives from our global customer base, released in September, found that 4K UHDTV will be mainstream within 10 years, with 42 percent of Intelsat's respondents stating they have made a firm decision to launch a 4K UHDTV service and have a specific timeframe for its roll out (23 percent within the next four years).
The results of this survey provide a clear insight that ties the technological achievements behind 4K broadcasting to a business roadmap for capitalizing on these opportunities. This insight was missing from previous broadcast technology pushes.
Despite a difficult environment, our government business made important progress. Intelsat General was one of four companies awarded a contract by the United States Air Force (U.S.A.F.) to study the viability of using commercial facilities and operations expertise for the Tracking, Telemetry and Command (TT&C) of government satellites. The goal of the contract, known as the Air Force Satellite Control Network (AFSCN) Commercial Provisioning (CP) study, is to provide USAF Space Command with a detailed plan for leveraging commercial TT&C facilities and capabilities to substantially reduce operations and maintenance costs while enabling the government to meet national security space objectives and warfighter operational needs. The USAF has stated that a future space concept of operations could include a mix of government and commercial command and control networks.
Our efforts to support our customers current and future requirements, made possible by the strength of our diverse global network, means that we are constantly developing new solutions and thinking about alternatives that will support customer growth. Our solutions help our customers address the continual changes in the media sector, as new delivery methods, such as Over-The-Top (OTT), grow in popularity.
Lastly, to better support our customers, we completed a number of initiatives designed to enhance teleport operations, including the centralization of terrestrial network operations and integration of managed services operations teams into a single operations center, the Managed Services Operations Center (MSOC). This created a single "super" operations center with IP, broadband and media networking expertise, where customers can call in for any requirement related to their managed service, be it service activations, deactivations and troubleshooting, regardless of service of application.
In addition to the centralization of operations, improvements were made in automation as well as fiber bandwidth connecting teleports as part of a multi-year teleport upgrade program. Our goal is to allow our customers to leverage assets that may be spread across multiple teleports but provided as a single integrated solution, with a single call to the new MSOC to address all needs.
Our Chief Technology Officer, Thierry Guillemin, has said he believes the satellite industry is poised to innovate and change more in the next few years than it has in the past 50 years—I couldn't agree more. Intelsat EpicNG comes at the perfect time, given the intense broadband connectivity and content distribution demands of our customers. This has created a greater need for more bandwidth delivered to more places in the most cost-efficient manner. EpicNG's higher throughput at a much lower cost per bit makes it an ideal platform to meet end-user needs, while at the same time, improves the business model in a way that unlocks new growth opportunities for our customers and new applications for the satellite sector.
With new, cost-effective solutions at hand, 2015 will be a good year for the satellite industry, and an especially "epic" one for Intelsat.
---
Satellite Interference Reduction Group (IRG)
By Martin Coleman, Executive Director
Over the past couple of years, our organization has focused much effort on the development, standardization, and now, the implementation, of Carrier ID. While there is more to be done to ensure widespread adoption of this technology, we need to build on success and look ahead and add to our toolbox to continue to help us solve satellite interference. As the cause of around 40 percent of all interference is VSAT networks, improving the world of VSAT seems a natural step to take, especially as this type of interference can be the most difficult to solve.
Demand for satellite capacity to serve VSATs has seen rapid growth in our industry over the past ten years. There are a number of unique challenges specific to VSAT systems. For example, they are often operated in remote, unmanageable locations and increasingly used in mobility applications. Equipment quality and accuracy of the installation is paramount, yet difficult to achieve, with system design lacking and simple procedures, such as misalignment, easily leading to cross polarization or adjacent satellite interference. Additionally, remote terminals used in TDMA and DAMA configured networks, by nature, must be inexpensive and mass produced which, to date, has led to a growing interference problem!
Satellite operators are smart people—they have a number of tools in place to reduce VSAT interference. As Chris Grogan from SES said at our recent IRG Workshop, "It's not like the Wild West out there—we do have a pretty good idea of who is transmitting where and on what equipment."
Additionally, there are a number of tools in the bag from some suppliers of VSAT networks as well as satellite operators, such as automated cross-pol measurement systems.
The installer and operator certification training programs in place through the Global VSAT Forum (GVF) makes it possible to ensure equipment is installed properly and certified operators are employed on VSAT networks.
When interference occurs, satellite operators possess sophisticated geolocation tools, and that toolbox is always improving. In example, just recently new, single satellite geolocation technology was launched by Siemens Convergence Creators. Indeed, geolocation is an area of IRG expertise and the group is looking to improve this further, in terms of standards and processes. Remember, the current, older generation, installed VSAT remotes are ticking time bombs. We are stuck with what is out there as we cannot retrofit those existing terminals. Simple rules could be implemented here; no subscription equals terminal that must be powered down.
IRG has already passed over to GVF the first definitive conclusion on the root cause of VSAT Interference and, guess what, the need for VSAT Training and System Type Approvals are up there at the top. IRG believes that VSAT Systems can be designed to prevent 99 percent of interference events!
Through GVF we have training systems in place as mentioned previously; however, we are short on obtaining type approvals for future networks. Inmarsat has probably taken the lead with its GX Terminal program in this respect and have shown that type approval must apply to the complete terminal, not just the antenna, to include the BUC, cables and modem. By the way, if we integrated the Modem and BUC in more cases, we would eliminate the RF interconnect cable and probably resolve most retransmission issues with a single stroke.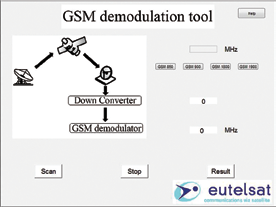 As well as those top two initiatives, what other features need to be added to any VSAT System? They should have Carrier Locking to make certain transmission is cut when not allowed. Terminal Power Verification, which allows a remote terminal that is not within nominal conditions to cease transmission and automatically trigger an alarm to the Hub.
A well designed system should always be able to stop any remote terminal transmitting faster than an operator is able to do. If not, debug tools should be in place to remotely shut down terminals using burst time planning with MAC addresses, round robin, terminal groups or individual log off to determine and stop interference. Again, all of these elements can be part of the type approval process.
We have tools being developed by manufacturers to help with the installation of VSAT. Integrasys is one such company using an "App" on a mobile phone to help the installer. In addition, IRG has recently been presented with two unique tools being developed by industry. Taking each in turn…
A common issue caused by badly installed or maintained RF cable from modem to the BUC is that of GSM retransmission. In the past, operators have used modified Nokia handsets to detect this problem, but this is not an integrated solution.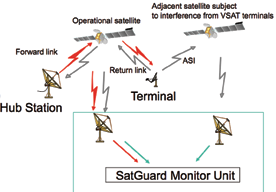 Eutelsat has tidied this up by developing a GSM Demodulation Tool using a simple detector unit to locate GSM beacons, a PC and a mapping software. In most cases, this detects the mobile cell being received and thus pinpoints one or a few VSAT terminals in the area that they are likely to be the cause; a simple, elegant solution. Eutelsat is already starting to integrate this tool into their main operation suite of interference mitigation tools.
Verisat, a provider of test equipment and solutions for DVB-RCS, in partnership with SES, has developed a VSAT MF-TDMA interference analysis system called SatGuard. This unique development uses a modified Software Defined Radio (SDR) unit to capture the signals. The clever part is the ability of the system to receive the Terminal Burst Time Plan (TBTP) off air from a network and then tag interfering bursts being transmitted in real time. This resolves which terminal, whether via its MAC address or timing, is causing the problem. This information can then be sent to the VSAT network operator for corrective action—this takes the guesswork out of locating those remotes.
Through practical and intelligent engineering, the toolbox we have at our use is growing in number and capabilities.
Developing new tools and processes can ensure we truly minimize VSAT interference—and we can do this today. IRG and GVF are working hard to make this happen, to also promote and help to develop tools. This is not wishful thinking. This is reality and available now. We just need to step up and make all happen in a timely manner.
---
By Mark Wallace, Americas Field Operation Vice President and General Manager
Keysight Technologies works with customers who are involved in every form of communication technology: satellite, cellular, cable, fiber, landline, microwave backhaul, wireless connectivity. All have a need to enhance system performance, increase data throughput, lower the cost of service and reduce customer churn.

From our conversations with those in the satellite business, we believe ongoing market and business forces will continue to affect technical requirements. These are creating new challenges in the design, simulation and test of new-generation systems—traditional or NewSpace.
The engineering problem is easy to summarize: pack more bits into the available spectrum, achieve faster data throughput and do so in a power-efficient manner. Solving the problem is more complicated and is driving technological shifts such as wider bandwidths, spectrum reuse and complex modulation.
Wider bandwidths enable higher peak data rates for a single user and also increase overall system capacity by expanding the number of available channels. Multiple channels are multiplexed together, creating one wider-bandwidth signal that is sent as one transmission through a single transponder.
Spectrum reuse is enabled by narrow spot beams. The ability to create spot beams also allows more power to be focused onto high-demand urban areas. Through the use of phased-array antennas, these beams can be steered to focus on a specific region and then be reconfigured as needed. A single satellite can produce dozens to hundreds of spot beams and, as long as the respective beams don't overlap, the same frequency can be used for transmissions to and from physically isolated areas.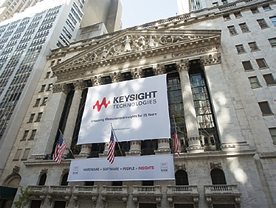 The third trend is toward the use of increasingly complex modulation formats. Higher-order modulation enables higher data rates through greater spectral efficiency and a better signal-to-noise ratio; however, this requires tradeoffs between increased capacity, power efficiency and link performance.
Industry innovations such as High-Throughput Satellites (HTS) and digitally regenerative payloads are the embodiment of these shifts. These innovations use architectures that are quite different from conventional analog "bent-pipe" designs. Instead, these are mixed-signal systems that carry analog and digital representations of modulated signals. Digital modulation formats may be wideband, higher-order or custom, but all provide greater spectral efficiency.
The good news: increased spectral efficiency pushes more information through the available spectrum. The bad news: as modulation becomes more complex, the difficulty increases when attempting to identify and troubleshoot issues in signal quality.
With a regenerative payload, the process of understanding what's happening along the signal chain becomes easier with an approach that creates continuity across design, simulation and testing. As an added benefit, achieving a high level of continuity across an integrated design-to-test flow helps reduce the inherent risks in system integration. This flow enables the verification of system operation within the designed link budget all the way to In-Orbit Testing (IOT).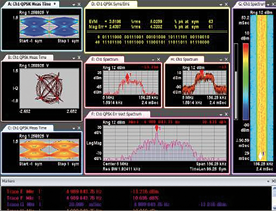 One way to achieve greater continuity is to use a common metric. In the macro view, the digital-signal bit error ratio (BER) is the end-to-end measurement that defines the end-user's experience. System operators demand predictable and consistent BER across all user terminals. This is challenging in part because it depends on what happens when switching from one ground station to another and this makes it difficult to guarantee acceptably low levels of BER in all situations.
Testing BER is especially challenging because it varies with signal level and a variety of component characteristics. This makes it difficult to determine which parameters to test and where to measure them.
As BER can be optimized, it is necessary to optimize the modulated waveform across a variety of signal representations, from digital to microwave. This must be done consistently, independent of the signal's physical form. Fortunately, a suitable metric is readily available for digitally modulated signals: error vector magnitude (EVM).
At its simplest, EVM is the difference between a reference vector and the vector of the actual received or measured signal. It provides an aggregate summary of many types of signal impairments, and this makes it an ideal way to detect issues in modulated signals.
EVM is also a convenient way to quickly observe signal degradation between points within the block diagram of a system that contains analog and digital representations of modulated signals. Through careful examination of EVM measurements at specific points in the system, this type of "comparative signal analysis" makes it possible to identify modulation imperfections, trace them back to their origin and determine the fundamental mechanism that caused the problem.
The best way to measure EVM is with vector signal analysis (VSA), and the gold standard for EVM measurements is Keysight's 89600 VSA software. To address the need to probe and measure digital and analog signals, the 89600 VSA is compatible with a variety of instruments: logic analyzers, digital oscilloscopes, signal analyzers and digitizers. This enables cross-domain probing—and high quality measurements—throughout the design.
EVM measurements from the 89600 VSA also enable comparisons with models created using design and simulation tools such as Keysight Advanced Design System (ADS) and SystemVue electronic system-level (ESL) software. This helps ensure continuity in measurements performed throughout the block diagram and across the design process.
This type of approach can assist satellite developers in addressing a variety of test challenges: reducing the time and cost of thermal/vacuum testing, emulating real-world conditions for power-amplifier characterization, and troubleshooting digital modulation. They can gain confidence from fully specified test equipment in multiple form factors—instrument, modular, handheld—united by common software and applications. They can gain efficiency with simulation and measurement results that correlate across the product lifecycle.
The net effect is greater assurance that satellites and subsystems will work first time, every time for the duration of the mission.
Whether the focus is on traditional or NewSpace satellites, consistent results put developers in a strong position to drive the changes they seek—a must for 2015. The bedrock is measurement integrity that lets them focus on what's needed and optimize how to get there: packing more bits into the available spectrum, achieving faster data throughput and doing so in a power-efficient manner.
Mark Wallace is currently the Americas Field Operation Vice President and General Manager and has held that position since November 2011. Mark joined Hewlett-Packard (HP) in 1985 after graduating from the Illinois Institute of Technology with a bachelor's degree in electrical engineering in 1985. He joined the company as a field engineer selling test and measurement products into the wireless industry. In 1995, he was named global business development manager responsible for sales and business development in Asia and Europe for a major wireless NEM (network equipment manufacturing) account. Two years later, he was promoted to wireless sales manager for major NEM accounts in the U.S.
Following the Agilent split from HP in 1999, Mark joined Agilent's Electronic Measurement group, Wireless Business Unit as channel manager responsible for global account management and business development into the wireless industry worldwide. In August 2004, he was named National Sales Manager within North America and through several assignments has managed all portions of the US and Canadian Test and Measurement Sales Organizations, until his promotion to Americas Field Operation Vice President in November 2011.
---