iDirect—Innovation—A Core Strength
By Kevin Steen, Chief Executive Officer, iDirect
The SATCOM industry's technology innovation cycle is accelerating at a rapid pace toward lower costs and to offer higher levels of customer satisfaction.

This year alone, breakthrough satellite designs are flooding the skies with ultra-fast bandwidth. Flat-panel antennas that are smaller, faster, and less expensive are spurring critical new applications and opening greater market opportunities — virtualized network infrastructure is enabling operators to support high-volume users over large-scale networks.
iDirect understands that ground infrastructure sits at the heart of these innovations and is the foundation of a satellite network. It also determines, to a large degree, the cost of deploying and growing a business and the ability to serve distinct markets and capture revenue.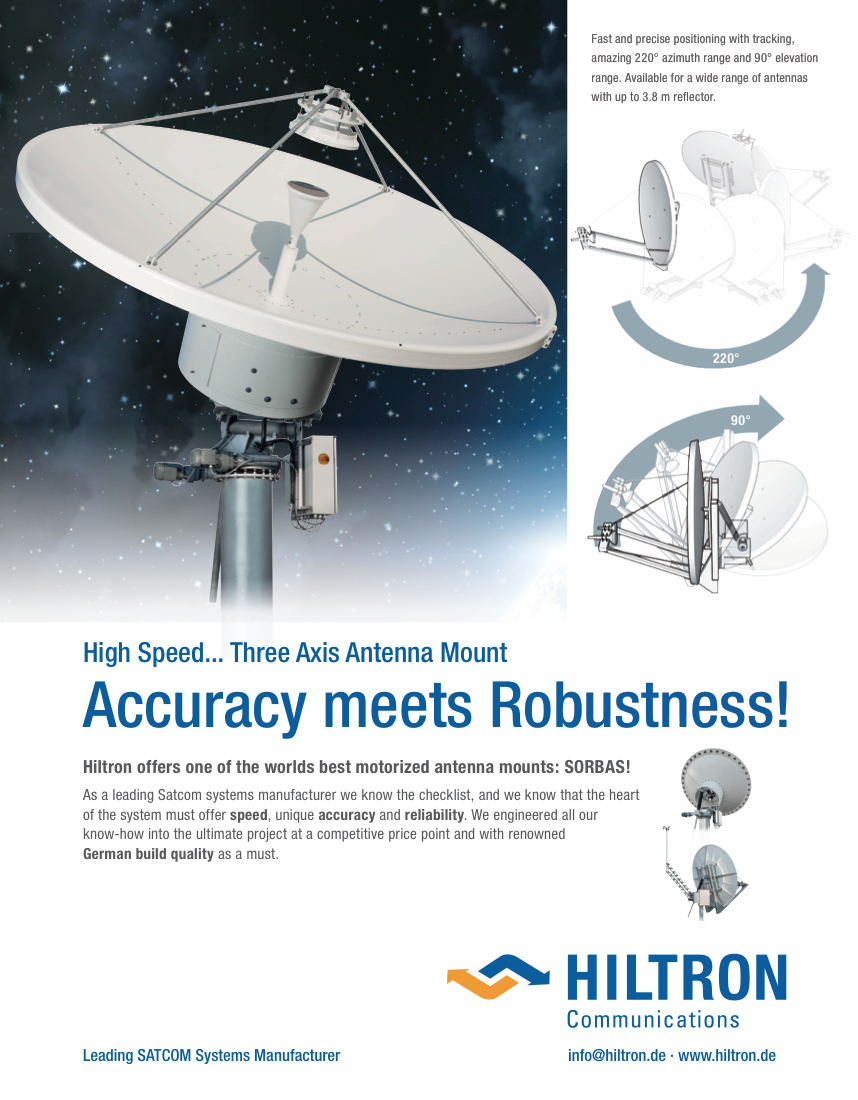 The company is driving continued platform innovation to unleash the power of the satellite to a world that demands unlimited connectivity. The result was that 2017 was a milestone year in propelling High Throughput Satellite (HTS) and DVB-S2X toward those efforts.
One critical achievement was to enable satellite operators to bring high throughput capacity to market in the most profitable way possible — through offering a range of wholesale and managed services, depending on the region to be served and the needed applications. In 2017, iDirect became the de facto standard platform for the top three, major satellite operators.
The next pillar in the company's strategy is to provide customers with a path to DVB-S2X. The higher throughputs and cost savings from HTS are critical for the markets that are experiencing insatiable user demand as well as serving price-sensitive markets. In 2017, iDirect customers launched DVB-S2X networks and unveiled ambitious plans to grow their business with iDirect's next-generation platform technology.
With a look to the future — to the day when VSAT will be a true "plug-and-play" extension of the telecom network fabric — strides had to be taken this year to advance toward that goal. iDirect's plan demonstrates their support for future technology breakthroughs such as roaming, intelligent satellite payloads and satellite-5G network architecture.
Moving into 2018 and beyond, iDirect is leading the satellite industry toward a transformative architecture that will empower satellite service providers to realize fully dynamic, service-oriented satellite networks.
HTS Leadership
iDirect holds a unique leadership role in the satellite industry — the company has formed long-standing relationships with key service providers and works collaboratively to solve current and future business challenges.
Furthermore, iDirect has forged technology capabilities in satellite's most challenging market: mobility, which involves putting expertise and partnerships to work to solve the incredibly complex mobility challenges of HTS.
This year iDirect made significant progress to enable the firm's satellite operator partners to launch their highly anticipated high-throughput services based on the iDirect Velocity® platform. This platform was designed to address the unique infrastructure needs of HTS networks and optimized to enable the delivery of tiered Mbps services.
iDirect Velocity innovation is driven by the new generation of spot-beam satellites that change the way VSAT networks are effectively deployed.

The complexity of the resulting network is driven by a massive increase in available bandwidth, sheer volume of number of beams, and the global nature of networks and sizeable number of remotes, among other factors.
Satellite operators need a system that can integrate wide- and spot-beam capacity to create a global bandwidth pool and offer different services based on customer requirements.
Inmarsat Global Xpress became commercially available and gained market traction with early wins and successes — it's now live on more than 100 planes, with 1,000 planes in backlog and deployed on more than 3,000 maritime vessels.
IntelsatOne Flex is fully deployed, and Intelsat won their first marquee customer in mobility to be the leading maritime provider to KVH.
SES selected iDirect Velocity to offer managed services across broad beam and HTS satellites.
The iDirect platform is a major ground infrastructure breakthrough and is redefining how satellite networks operate. Service providers need to get the high-in-demand capacity to their customers — that means being able to harness satellite capacity across any satellite operator, any band, any beam, and any orbit, and then integrating that capacity with mobile spectrum and terrestrial connectivity.
That's why, beyond HTS, iDirect is leading an industry movement toward full interoperability. The company will provide the intelligence that enables all access technologies to work in unison across multi-orbital satellites, terrestrial and mobile networks. Assisting service providers to ensures customer connectivity no matter where, no matter when, no matter what they do, or what type of service they require, is the ultimate goal, after customer connectivity.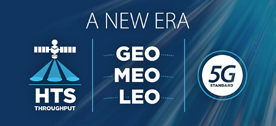 DVB-S2X Milestones
A significant achievement this year was the industry migration toward the DVB-S2X satellite transmission standard. HTS, combined with DVB-S2X, opens low-end markets with vastly improved cost structures and meets the high-throughput needs of high-end markets.
iDirect launched our DVB-S2X product suite that features the new iQ Desktop remote, Intelligent Gateway and DVB-S2X software for large-scale, fixed networks. This leading technology allows customers to leverage the benefits of HTS capacity to significantly increase network efficiency and performance and to scale their network, all based on a significantly lower cost model.
Traction is being gained with early adopter customers who are experiencing significant performance and efficiency gains combined with HTS capacity.
For example, Bentley Walker, the largest supplier and operator of VSAT Networks outside of North America, recently launched a live DVB-S2X satellite service in the Middle East that leverages iDirect's iQ Desktop remote.
Bentley Walker's CEO, Anthony Walker, said, "The iQ Desktop is a game changer for our business. It unlocks a new era of satellite connectivity and opens attractive new opportunities. We believe that iDirect has the best DVB-S2X product in the market and gives us a true leadership edge."
Another partner is Datagroup, the leading VSAT provider in Ukraine, who now offers HTS services to their substantial customer base throughout that nation. Their CEO, Mikhail Shelemba, remarked, "Datagroup is the leading VSAT provider within Ukraine with over 83 percent market share. Our partnership with iDirect and the selection of their leading-edge DVB-S2X platform, along with the new iQ Series remote, is a critical step in growing our leadership and delivering the high-quality services our customers rely on."
New Applications and Growing Markets
A technology trend that gained significant traction this year was flat-panel antennas. iDirect conducted live proof of concepts (POC) with partner Kymeta using that firm's new flat-panel antenna technology combined with iDirect's X7 remote for high-speed connectivity onboard superyachts/luxury vessels, trains and other vehicles.
iDirect's relationship with Kymeta is critical to unlocking new markets, such as the connected vehicle — an exciting opportunity for satellite growth and to further drive the adoption of satellite as a mainstream access technology.
What is the key to full mainstream adoption for satellite networks? They need to be defined by modern telecom standards. To this end, iDirect is developing proven network architectures that provide open programmable interfaces for end-to-end network orchestration and business system integration.
With 5G on the horizon, iDirect understands that satellite needs to seamlessly integrate with cellular and terrestrial infrastructure. The satellite industry has the opportunity to solve many issues that cellular or terrestrial networks cannot.
In June of 2017, iDirect joined the Sat5G consortium to integrate satellite into future 5G networks. The Satellite and Terrestrial Network for 5G (SaT5G) project will research, develop and validate key technologies required to enable the plug-and-play integration of satellite communications into 5G networks. In addition, the European Space Agency (ESA) launched a Satellite for 5G Taskforce and iDirect joined as a signatory.
Strengthening Our Leadership
On a personal note, I joined VT iDirect in 2010 because I saw the unique potential for satellite to help connect the world.
Today, my role has grown to leading the talented iDirect organization as President and Chief Executive Officer. My sole focus is to ensure our clients have the best technology and services in the market to grow their businesses and capitalize on the dramatic changes that are happening in the industry.
iDirect is the leading provider of enterprise VSAT technology with a 36 percent market share, according to Comsys, and the company is the global market share leader in maritime, aero, and military TDMA ground infrastructure. Innovation for the service providers and satellite operators that rely on the iDirect platform worldwide is crucial for the continued success of the company.
iDirect will always deliver the best solutions at the appropriate cost structure to scale exponentially and we will continue to possess the agility to enable customers to meet current and future connectivity demands.
Author Kevin Steen is the Chief Executive Officer of iDirect. To learn more about the company and products, please visit
www.idirect.net
---
Integrasys—Ahead of the Curve
By Juan C. Sanchez Peiro, Chief Executive Officer, Integrasys
This year has been one of innovative and amazing technology developments within the satellite industry, and Integrasys has been ahead of the curve.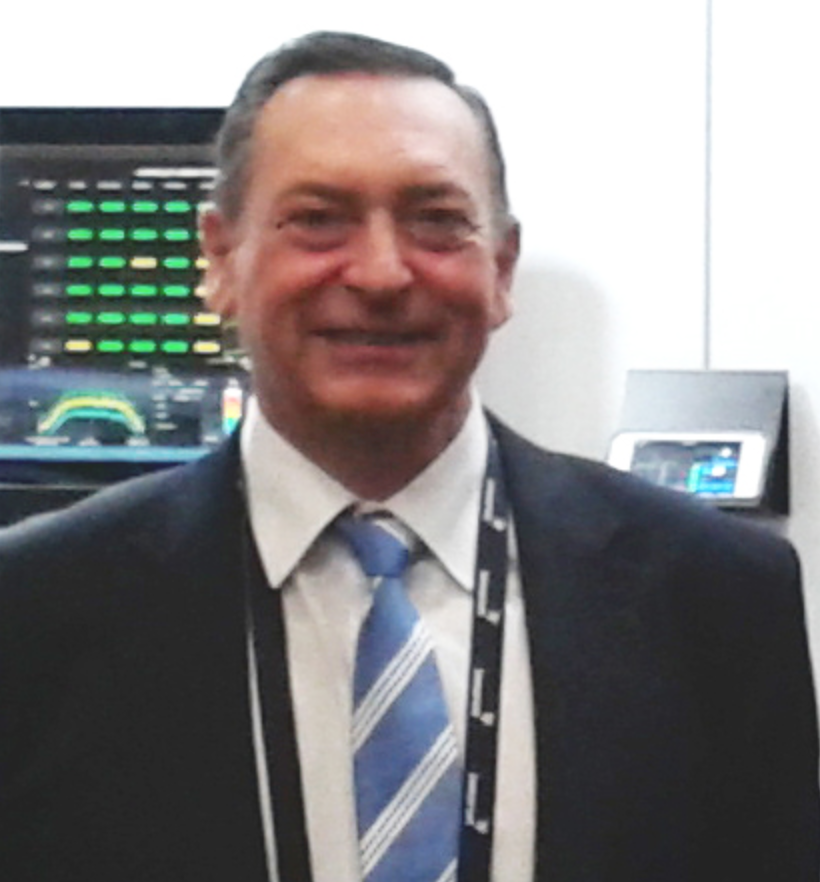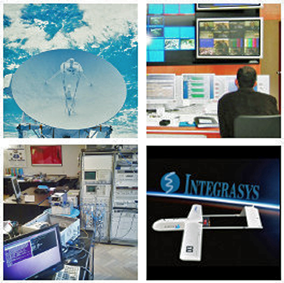 This has been a highly successful and interesting year for the company with considerable growth and expansion into existing and new markets.
High Throughput Satellites (HTS) are taking hold with a number of significant missions and the company is also beginning to see an increasing number of flat panel antennas emerging onto the market.
HTS has been much talked about over recent years. This year, HTS presented new innovations that also included the latest platforms, such as Hughes Jupiter 2 and iDirect Velocity.
Absolutely crucial for Integrasys is that the solutions the company develops are tailor made for these more resilient platforms, which will be employed by the vast majority of satellite users over the coming years. This is something the firm has always put a great deal of effort into and, this year, Integrasys worked diligently to add support for HTS platforms across the entire range of the company's solutions.
Also being observed is the widespread adoption from satellite users who wish to make the most of HTS benefits. HTS customers are looking to maximize the capabilities and cost efficiency of the technology while ensuring complete accuracy and minimizing system errors. As such, Integrasys has seen great success for the firm's solutions which, of course, manage those concerns.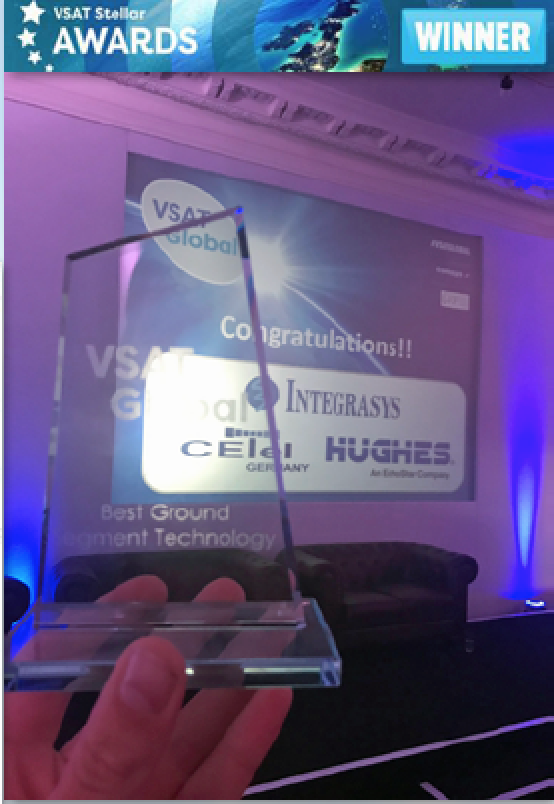 Also being noted is that this HTS move is across an entire range of various verticals, from maritime to aerospace, by global and regional players to governments and the military, whether fixed and stationary or communications on the pause, among many other offerings.
In most of these verticals, there seems to be a common theme — the people who are tasked with operating satellite equipment are often not satellite specialists. Coupled with the smaller antennas and being able to automate as much of the setup and ongoing processes is crucial for ensuring accuracy.
The military is, of course, a big consumer of satellite spectrum and also faces a number of unique challenges — soldiers must be able to connect to satellites at a moment's notice and often in the middle of nowhere, while dealing a plethora of other concerns, all occurring simultaneously. This year saw Integrasys working with military agencies in the USA and across the Pacific, enabling them to benefit from use of the company's Satmotion Pocket technology to make that SATCOM connection process quick and accurate.
Integrasys has also been working with the European Space Agency's (ESA) KA-METROCAL project, in which the company designed, manufactured and tested a high precision metrology and calibration system and application software for Ka-band. The system is able to perform fast, accurately and inexpensively. Rx Carrier EIRP Power offers measurements for different satellite services in Ka-Band and the company is extremely proud to be bringing such new innovations to market.
Speaking about innovation, this year the firm's latest innovation — Alusat Always Up — has been awarded with the Most Innovative Technology of the year making this the third technology award in the last four years, an impressive result for the company.
Alusat enables the service providers to re-validate or virtually visit any remote in the network to minimize the maintenance with a single tool. Integrasys provides the user with the tools to save OPEX, while maximizing VSAT performances.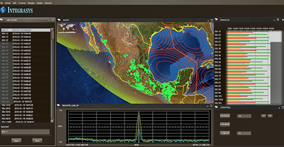 Over the past year, it has been noted that the use of satellites are growing in new markets. Regions lacking communications' infrastructure are beginning to deploy satellites to fill that gap and give consumers much needed services, including broadband, voice, and access to video.
Integrasys is definitely seeing the effect of this with the demand for the firm's Controlsat Carrier Monitoring and Satmotion Auto-commissioning system growing on a global scale. This year, the company delivered systems around the world, including every continent; in countries such as New Zealand, Alaska, Chile, Norway, and South Africa, among many other regions.
As mentioned above, this year has been very successful for Integrasys, with a number of new customers, including some large projects worth as much as $1.5 million. For a small, growing company, that is a pretty significant project.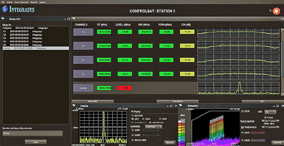 Integrasys also found that the firm's customers are impressed with the offered solutions, so much so that the company is experiencing a great deal of cross selling from them, in many cases due to the firm's great customer support and success.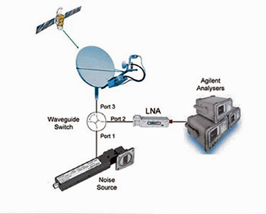 This year, the company also conducted a number of customer surveys to ensure that expectations are delivered and it is reassuring to see that customers are generally happy with the level of support they receive.
A great deal of importance on alliances with other companies in this space is also important, ensuring that the company's solutions can work together, seamlessly, with partner products. These alliances have further strengthened work with major VSAT manufacturers, as well as opening the door to additional partnerships — if they win, we win.
As 2018 approaches, satellite networks continue to become larger and more complex as satellite is tasked for a whole range of new applications. The rise of IoT, and the connected car are two good examples of these disruptive new applications that will drive an increasing need for satellites to deliver reliable coverage.
Additionally, consumers are demanding connections everywhere, whether on a train, plane or boat. Satellite will be absolutely crucial for achieving such connectivity and will lead to an increase in the installation of flat panel antennas that can fit anywhere they may be needed.
Integrasys can play a key role, as the firm's expertise is in optimizing accurate and reliable commissioning and maintenance of networks. The company's solutions present a key part to such success and Integrasys looks forward to another exciting year in 2018.
www.integrasys-space.com/
---
IRG—A Defining Year
By Martin Coleman, Executive Director, the Satellite Interference Reduction Group
2017 has been a defining year for the Satellite Interference Reduction Group (IRG) and for interference reduction in general.

This year, the organization has been looking at ourselves and the future and how IRG operates within this ever changing and broadening subject of safe guarding satellite transmission
As always, the directors and myself have traveled around the globe holding workshops, speaking and hosting IRG networking events as well as chairing the Defence Satellites event in Rome last May. This mix of audiences and topics has been highly effective as IRG covers the scope of resolving interference.
New members GovSat and Novella have joined IRG and this is great news for the organization. IRG is continuously seeking additional members as value is added to all who join the organization.
Achievements
This year at NAB the IRG focus was on the broadcast colleagues — the question was asked, "Is Technology Solving Interference for the Broadcaster?" This caused the group to ask itself "What was achieved since 2011?" Some interesting results were revealed...
The Interference Landscape
The last couple of years have been extremely busy for interference reduction, with many significant developments, technological and procedural. Although 2017 seemed rather quiet, in truth the action has been about quietly and efficiently putting developments into action.
To be able to say that the amount of interference was reduced in 2017 would be terrific — unfortunately, without solid statistics to base such a statement upon, such may, or may not, be the case.

However, what is certainly true is that the industry is far more aware of interference and there are many more tools in the box to enable satellite operators to more easily and efficiently tackle interference when that does occur. In fact, the general opinion is that the industry is experiencing a unique balance in coping with the current interference workload. However, the SATCOM landscape is changing fast and so will that workload.
This year at the IRG's annual workshop, Bob Potter of Kratos commented that 93 percent of satellites experience interference — therefore, interference remains problematic. Bob highlighted the statistic that has been discussed many times, that while 40 percent of interference instances are from VSAT interference, it accounts for approximately 50 to 70 percent of the total downtime.
However, with new tools available, such as the recently introduced SatGuard, this has meant that the time to resolve interference has been significantly reduced. IRG would love to obtain some statistical analysis on what the VSAT effect looks like now for those operators who have deployed such tools. According to Eutelsat's Andreas Voigt, SatGuard has reduced time to resolve interference from as much as a year to as little as 30 minutes — that's quite a statement.
The other element that is clear is that deliberate jamming was experienced much less this year than previously reported. That said, the next round of political changes has meant that as the end of the year approaches, jamming is on the rise once again. This is not something that can ever be stopped, but the tools are now available to make finding such interference more quickly and in providing accurate evidence of the perpetrators' activities.
Carrier ID
Talk about interference and you cannot help but talk about Carrier ID. This year, IRG has seen numerous new modulators and encoders being launched, all of which have Carrier ID. That is quite a feat — it is no longer a struggle to persuade manufacturers to include Carrier ID — this is a given and that is an important milestone to have reached.
The biggest challenge remains in encouraging users to buy into and then switch on Carrier ID. That is partly about education, partly about them having the correct equipment that enables CID and partly about regulation.
Now in place are the FCC guidelines. IRG has been talking about this guideline for a couple of years and implementation was pushed back once or twice. However, finally, Carrier ID is here and all broadcasts in the U.S. footprint must include the technology. Granted, Carrier ID will likely be difficult to police, but this is certainly a step forward in the correct direction.
The IRG spent a great deal of time this year lobbying other regulators to follow suit. So far, success has been fleeting, and for one main reason: the regulators don't appear to realize that there is a problem in the first place.
We, as an industry, appear to be working too well. If a satellite operator has a case of interference caused by a user with another satellite operator, they do something revolutionary — they get on the phone and sort it out themselves — and therein lies the challenge. Regulators are not seeing the day-to-day issues and therefore cannot fully appreciate the scope of the problem. The only exception that brings regulator attention is the case of deliberate jamming where external help is required.
On the Road
Every year, IRG takes interference reduction training and information on the road.
I've personally attended 25 events this year on three continents, all the while talking to people in this industry and satellite users about interference and how to resolve it. Some exciting and interesting technology has been viewed that could help with this endeavor, including the ability to monitor RFI and record antenna patterns using drones from QuadSat.
The highlight of all my trips was the APSCC event in Tokyo and the opportunity to meet Astronaut Daniel Tani. Having spoken to him about interference, I was impressed with his immediate understanding of the global issues to the point that he then ended his own presentation at the event by advising the audience to continue to talk about and resolve interference!
IRG ran a range of varied and interesting workshops, starting with one at Intelsat in Washington DC alongside Satellite 2017. This was followed (shortly) by a workshop, hosted by ArabSat at CABSAT. Both workshops involved much conversation that covered CID, VSAT interference, education and antenna design.
At CommunicAsia, IRG once again hosted interference tours, taking participants around member companies to help them understand the different pieces of the interference puzzle. The tours were expertly run by IRG Director Andreas Voigt of Eutelsat as I was simultaneously chairing Defence Satellites in Rome.
At IBC2017, something a little different was attempted — interference master classes. The idea behind these offerings was to offer expert knowledge and understanding on any subject dealing with interference, all tailored to the participants' needs.
The one conclusion of the year is that IRG's Workshops are a critical part of what the organization must continue to accomplish. However, to enable IRG members' engineers to attend these workshops, IRG is going to separate these major events away from trade show orientated timing. Engineers just do not have the opportunity to travel to trade shows — certainly, they should, but such is not going to happen in the foreseeable future.
October witnessed IRG's annual workshop return to the UK and the attendance was more than seen in a while. There was also a larger mix of subjects than ever before, from drones to debris and even space tourism. This all tied back to interference — the challenges, technology, and solutions. Additionally, this also gave the organization the opportunity to discuss what must occur next.
The conclusion is that enabling engineers from both satellite operations' teams and manufacturers need to get into a room together and discuss the real-life challenges they are facing and how best to advance the technologies needed in tools and products. Innovation and integration are fundamental to eventual success, with technology sharing being key — the IRG has proven that workshops deliver the environment within which such works well.
What's in Store for 2018?
2018 marks 20 years since the first meeting of the group, as it was then, the Satellite Users Interference Reduction Group. Twenty years on and the organization has certainly come a long way — however, there is still much distance to travel.
Over the past few months, the importance of Deep Learning using Artificial Intelligence (AI) to solve interference has been on my agenda. This is not about replacing engineers but it is about having a Digital Assistant which can learn some of that accumulated knowledge and help make resolving interference much more quickly and efficiently.
Perhaps AI can even help to predict interference before such occurs. AI was the closing discussion at the annual IRG workshop this year — some attention must be focused on this important subject during 2018.
The group will start to look at AI in depth by working together with as many stakeholders as possible and what was made quite clearly from the discussions at the workshop was that Universities have a key role to play. IRG must start to help institutions of higher learning understand the problems in order for them to start to investigate the way forward. With AI, we should be ahead of the game, not behind it. In the meantime, the industry can definitely improve the automation of existing tools and processes, and that can be achieved today.
We Need You!
Discussions with members highlighted that the main value of IRG is that the organization is a forum for engineers to discuss interference — take stock of the real problems, find tangible solutions and determine how all can work together without the constraints of politics or commercial pressures. In 2018, IRG will once again provide as many platforms for that to occur as possible, starting with the group's own events, which this year should take us to the Asia, Europe, the Middle East and North America, at the bare minimum.
IRG is a small group working hard to try and fix all matters dealing with interference. The Directors all have day jobs and there is a limited budget that the group tries ro use as efficiently as possible. The organization is always seeking people to work with, whether they be new members, someone willing to host an event, or regulators willing to advise or learn more from satellite operators' encounters of interference. Those who can share what they have experienced through case studies, or organizations with technology that can help, or any other interested parties are most welcome. If you have something to add, in whatever form, please join the discussion.
Author Martin Coleman is the Executive Director of IRG. For additional information regarding this organization, please visit satirg.org/.
---
Kymeta—The Sky is the Limit... or Not
By Lisa Dreher, Director of Marketing, Kymeta Corporation
The past year has been fraught with change for every industry — maritime, connected car, construction, bus, rail, agriculture, and more — as the demand for increased and reliable high throughput connectivity has come to a head.
As the communications company delivering on the promise of global mobile connectivity, for Kymeta, "in demand" is an understatement. The past 12 months have brought Kymeta from the first launch of the firm's signature product line to the forefront of the space race, the race to the fully connected car, a shift to a world run by the Internet of Things (IoT), and the path to a fully connected ocean. Needless to say, this has been a busy and successful year.
All Ground Systems Are "Go"
In March of 2017, attendees at Satellite 2017 witnessed the commercial product launch of Kymeta's mTennau7 ASMs and KyWay™ terminals, the first in a series of innovative satellite communication systems that connect to Ku-band satellite networks. Getting the world's first electronically steered, flat panel satellite antenna with no moving parts into the world was no easy task — but Kymeta was up to the challenge.
Time to Embark Upon a Truly Connected Ocean
Unbeknown to the satellite community, in the spring of 2017, Kymeta was quietly installing their KyWay terminals aboard the iconic super yachts, Maltese Falcon and White Rose of Drachs. Both yachts are known around the world for their high standards for electronics and design in yachting. Using these two yachts as a proving ground on the ocean was a make-or-break decision for Kymeta, and the company put it all on the line.
During the summer of 2017, the White Rose of Drachs performed the first ever motor-yacht sea trials of Kymeta's KyWay terminals across the Mediterranean. Andrew Schofield, captain of the White Rose, witnessed the ease with which the KyWay terminals could be updated and managed on the move.
"One day, while testing the Kymeta solutions at sea, the e3 Systems and Kymeta teams removed terminals, changed components, and reinstalled them within minutes," said Schofield. "With conventional antennas, we would have been in the yard for a few days with a crane to achieve the same results. The quick installation of the Kymeta solution is a big time and money saver."
While the White Rose sailed across the Mediterranean, the Maltese Falcon completed the first ever sailing yacht trials of KyWay terminals in the Caribbean, across the Atlantic, and in the Mediterranean. Nikolaos Leontitsis, captain of the Maltese Falcon, experienced the benefits of KyWay terminals firsthand.
"We were thrilled to partner with Kymeta on this sea trial because connectivity is critical on the water," said Leontitsis. "Kymeta's consistent connection allows us to maximize the use of the Falcon's sophisticated onboard network, and to offer our guests and crew cutting-edge communications and internet service together with the latest in on demand entertainment options."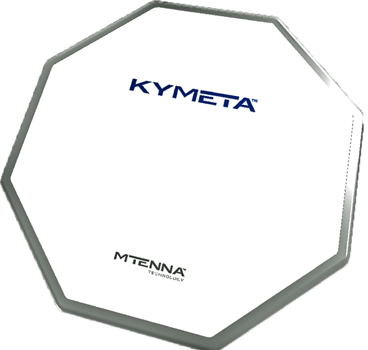 Kymeta wasn't stopping there. With testing underway on the ocean, the company was also focused on achieving something even more difficult: Permission to commercially distribute and install their antennas throughout the world.
Approvals on the Table
Successful Trans-Atlantic evaluations of Kymeta KyWay terminals were augmented by the receipt of authorizations from both the FCC and OfCom. In August of 2017, Kymeta announced that it had received blanket authorization from the FCC for commercial distribution of 11,000 of the firm's KyWay terminals in the United States — the first-ever blanket license issued by the FCC for an electronically-steered, beam-forming flat panel antenna terminal.
During that same timeframe, Kymeta received an indefinite term, unlimited installation commercial license from the UK regulatory agency, OfCom. These authorizations gave Kymeta the freedom to distribute as well as to install their antennas and also represent a significant milestone for the satellite communications industry at large, as they signal in an era of never-before experienced connectivity on-the-move.
Support for First Responders and Fellow Americans
With multiple trials completed and authorizations obtained, Kymeta looked for opportunities to use their newfound success to make a difference. In August of 2017, Kymeta put their connected car on the road to support first responders in Greenville, South Carolina, during the total solar eclipse. With a population of around 68,000, and limited mobile bandwidth, the City of Greenville and the first responders braced for a day of a population increase estimated of up to seven times the norm. On site, Kymeta provided secondary support to the traditional networks used by first responders, ensuring they would remain connected in the event networks became overwhelmed.
However, Kymeta didn't stop with mainland support. After Hurricane Maria, residents of Puerto Rico were left without a connection to the outside world for weeks. Kymeta, along with partners Liberty Global, Erwin Hymer and Intelsat traveled to Puerto Rico to provide much needed connectivity to residents and first responders throughout the island.
"We found ourselves in a position where the work that we do every day can be useful to people in need," said Dr. Nathan Kundtz, CEO and President, Kymeta Corporation. "So, we worked with our partners and found a way in which we could impact the lives of some of the people in Puerto Rico in a positive way."
Kymeta's efforts in Puerto Rico provided connectivity that allowed the use of pop up ATMs for much needed cash, gave Walgreen's access to fill prescriptions and helped FEMA to file thousands of applications for aid.
In October of 2017, Kymeta partnered with SkyPerfect JSAT to perform a rigorous test — known as KyTrek 3 — of Kymeta's antenna in a connected Toyota Land Cruiser similar to the vehicles used by first responders across the island nation. Reliable communication is key in this part of the world, where natural disasters are frequent and unpredictable. During the trek, Kymeta's mTennau7 ASM fully embedded between the roof and headliner of the Land Cruiser, demonstrated continuous on-the-move connectivity, taking Kymeta one step closer to keeping its promise of global mobile connectivity.
Back on the Mainland...
With a third successful KyTrek completed, Kymeta mapped out one more journey for 2017, a route that would put its KALO™ internet access service to the test, and prove once and for all, that the company could do what it set out to do: Provide global mobile internet as accessible as a view of the sky.
In November of 2017, alongside the launch of KALO, Kymeta's connected car team began the record breaking 7,000-mile winding journey from Washington, D.C. to Redmond, Washington, in the company's connected Toyota RAV4. More than double the length of a record breaking connected journey completed in 2015, Kymeta's KALO Trek Across America purposely drove into areas known for unreliable access to connectivity, seeking to prove that its service could do the job. And it did, bringing the auto industry one giant leap closer to the reality of the connected car.
We're Go for Launch
Kymeta is now setting its sights on something bigger —the sky. In 2017, Kymeta was awarded two NASA SBIR grants to develop very small, space based, very low size, weight and power flat panel Ka-band terminals for cubesats and other Low Earth Orbit (LEO) satellites.
"Kymeta's Government Solutions CubeSat antenna has the potential to completely change LEO satellite communications," said David Kervin, General Manager and Vice President of Kymeta Government Solutions. "These NASA grants will further our ability to develop solutions to hard problems for government, military, and commercial applications, wherever that technology may travel."
And travel it will. Kymeta is looking forward to many more deployments across a broad section of industries and geographies in 2018. Whether the mode of transportation is by bus, rail, maritime vessel, or rocket, for Kymeta, the sky isn't even close to the limit.
www.kymetacorp.com
---