Having discussed Carrier ID, the way forward and the future thinking on interference, in the last of this series of articles, Martin Coleman presents the industry with a challenge! With the 2012 Olympics drawing closer, which is an enormous undertaking in our world of broadcast, surely that should be our target for the roll-out of Video Carrier ID and other global initiatives? How do we make that happen?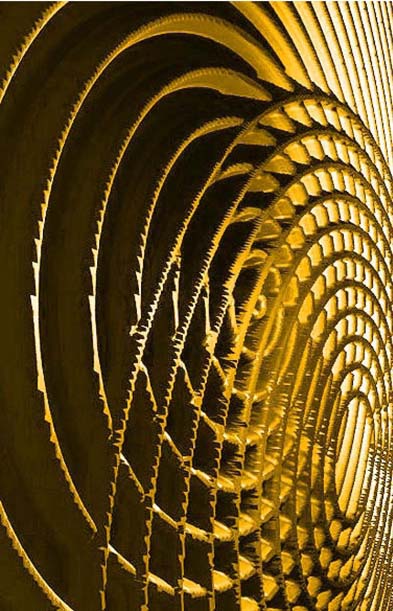 Why 2012?
As we are all aware, getting any initiative in place is no quick job. Taking
Video Carrier ID
, I would ideally love to say by the close of 2011. However, knowing where we are today, that would clearly not be realistic. It is also better to have a realistic challenge that has global focus to make ID truly global for all transmissions from that point.
I truly believe that 2012 is achievable, and with the Olympics that year, it is the ideal milestone to target. Of course, such a large sporting event means a whole lot of additional satellite activity, with broadcasters from across the world descending on London to acquire feeds and uplink them via satellite to their home countries. With so much activity, the risk of interference increases, and so, too, does the need to take measures to reduce it.
As we know from recent transmission events during the World Cup, imagine the annoyance of TV viewers across the world switching on their sets to watch their athletes in action, then, at the crucial moment, they lose their connection due to satellite interference. We have to try and avoid such interference happening again. Naturally, we are always at risk of those determined to deliberately undermine transmissions at such events, usually for political ends only, a trend not easily averted.
With that in mind, I would think that most broadcasters would be more than happy to get the Video ID initiatives in place in time for the Olympics, and with their support, and that of the equipment manufacturers and other satellite operators, I truly believe we can achieve that goal.
What's Next?
If we agree the Olympic event is our goal, the next crucial question is — how do we make that happen?
My aim during 2011 is to strengthen working relations between the
Video Carrier ID group
(and, indeed, the rest of
SUIRG
) and both
GVF
and the
WBU-ISOG
. GVF is leading a number of initiatives in the training and type approval areas and WBU-ISOG has the 'ear' of the global world of broadcasters.
As always, I see that by sensible and considered debate, our industry can be educated on the reasons behind the initiatives and their implementation. This is how we get those broadcasters involved with the Olympics to ensure Video Carrier ID becomes the norm throughout that event. SUIRG, being a specialist group, can easily support these larger, more influential groups in the global task of combating interference. By joining forces, we will be able to make that difference happen sooner.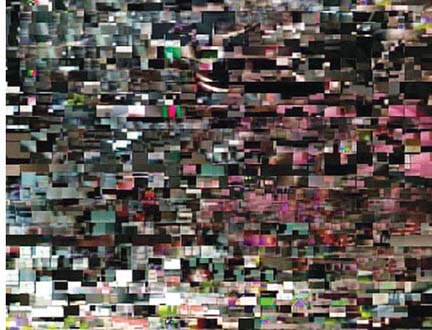 As a dedicated group, we have been working hard at bringing existing bodies, suppliers, and broadcasters alike, on board. As I mentioned in my previous articles, we have experienced a certain amount of success with this, but we are not quite there yet. In particular, broadcasters are still lagging behind in understanding what we are trying to achieve. However, the last few months have seen steady progress in changing attitudes and getting those companies geared up for a big push on Video Carrier ID.
Measuring Success
As with any initiative involving many different players, getting together on a regular basis is important in order to track success and make plans for the next stages. At the same time, it is important to carefully plan this to coincide with events those companies are already attending to keep costs to a minimum and to ensure the whole process is as efficient as possible.
One such gathering was the recent
WBU-ISOG Conference
at the
ASBU
headquarters in Tunis. Here the
WBU-ISOG Rogue Carrier Working
group was resurrected and a nominated member from each of the world's broadcasting groups will be working with GVF and SUIRG to initially start the push of Video Carrier ID, followed by all types of transmission over the years to come.
The intention is to run this as a project and manage accordingly. The initial plan includes private meetings with SUIRG directors and broadcasters in early January in Atlanta, followed by our
CabSat
and the Washington D.C. satellite show sessions currently being organized to engage the Americas and Middle East users and satellite operators. The recently convened GVF meeting on satellite Earth station quality assurance and Earth station type approvals being hosted by
Eutelsat
in late February will now be included within the plan. These events will be followed by others at
Broadcast Asia
and
IBC
later in the year.

Crossing The Finish Line
I believe the 2012 Olympics is an achievable goal that's set within a practical timeframe for getting all broadcasters, encoder manufacturers, and satellite operators are on board with Video Carrier ID. Not only is it achievable, but for the broadcast world it is an essential start to achieving the wider aim of ID on all transmissions. We should switch into top gear and get everyone doing their part to make this happen — now.
The hope is that a working group of members in 2011 will engage and formulate such future thinking, as such is imperative for success.

As we continue to deliver the basics, we also continue to grow our products and technology and, for once, share that information with the industry. By enticing people to discuss and share their information and ideas, this is the only way to make a significant impact on solving the interference challenges — once and for all.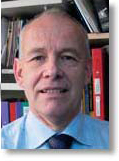 About the author
Martin Coleman is the Director of Colem