Exolaunch, is forging ahead into the new decade after wrapping up the company's best year yet. 2019 witnessed the Berlin-based company tackling some of the most important challenges and opportunities in the smallsat industry, with the ultimate vision of enabling broader access to space for smallsats — 2020 will be a busy year for Exolaunch, with multiple launches planned for each quarter.
Looking Back at 2019
Exolaunch's 2019 successes included the deployment of 30 smallsats around the globe, including the ANGELS 12U cubesat — an exciting mission designed to gather data about the Earth's environment. The company also demoed its latest groundbreaking microsatellite separation system, the CarboNIX, to an enthusiastic and receptive audience at Space Tech Expo in Bremen.
---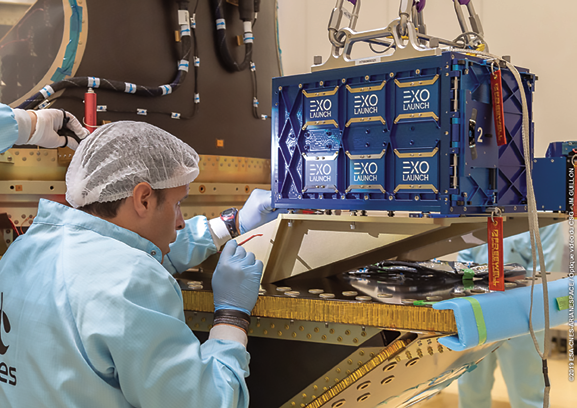 ---
In October, Exolaunch deployed Astro Digital's 16U Palisade satellite, which was launched on a Rocket Lab Electron and marked the inaugural 16U cubesat deployment from an Electron. In July, Exolaunch successfully arranged launch services and deployed 28 smallsats in the company's largest and most technically challenging rideshare launch to date.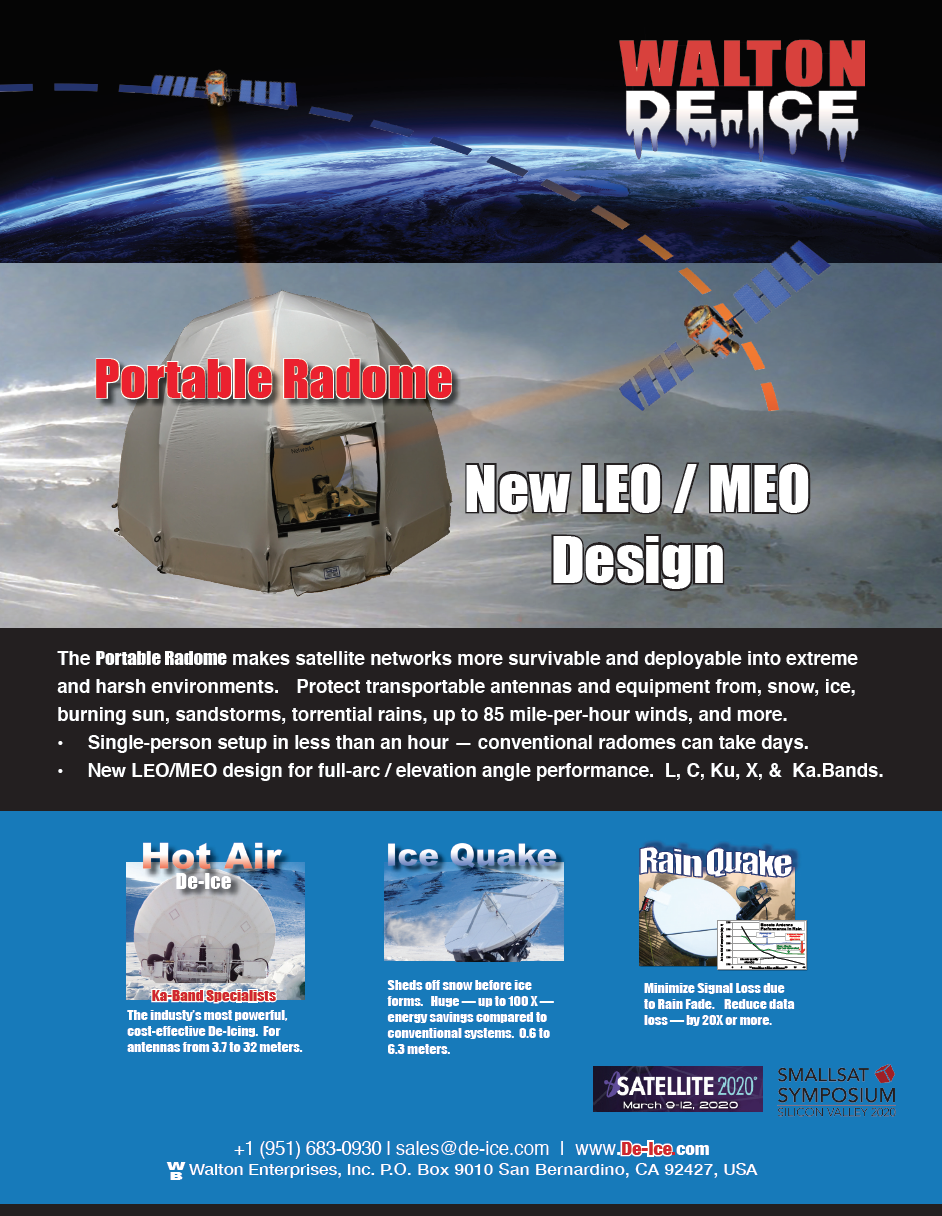 Diverse Rideshare Mission
Exolaunch's largest rideshare mission occurred in July of 2019 on the Soyuz-2 launch vehicle. This was a diverse rideshare mission of 28 smallsats that included 25 cubesats ranging in size from 0.25U to 16U, two commercial smallsats and also qualifying Exolaunch's shock-free microsatellite separation system, CarboNIX. This was a notable achievement for Exolaunch, as a rideshare mission of this scope and size is extremely technically challenging and is one of the largest clusters delivered by a single smallsat integrator.
ANGELS in Orbit
On December 18, 2019, Exolaunch seized the unique opportunity to successfully deploy ANGELS (Argos NEO on a Generic Economical and Light Satellite). This was the first European 12U cubesat designed to study the Earth's atmosphere and was organized by the French space agency, CNES.
Designed by HEMERIA to gather important data about Earth's environment, the ANGELS smallsat was launched by Arianespace as part of a Soyuz-ST rideshare from the Spaceport in French Guiana. Exolaunch's adaptable 12U EXOpod cubesat deployer ensured the success of CNES' mission. Since 2017, the EXOpod has been used to launch more than 75 cubesats of varying sizes and ANGELS represented one of the fascinating smallsat use cases that Exolaunch was proud to facilitate.
Shock-Free and Space Qualified
At Europe's meeting place for space tech and business, Space Tech Expo in Bremen, Germany, Exolaunch demonstrated the CarboNIX, the firm's groundbreaking microsatellite separation system. Fully qualified in space in 2019, CarboNIX is designed for smallsats weighing up to 200 kg. The smallsat uses a unique spring pusher system that separates the satellite before the shocks are generated, making this the lowest shock separation system ever used in space. CarboNIX is not subject to export restrictions, and its low-cost for production and short lead time make it the leading microsatellite deployment system on the market.
Broadening Horizons
Exolaunch has successfully provided a deployment solution for a 16U Palisade satellite with a dedicated Rocket Lab Electron that was launched in October of 2019. The satellite was developed by Astro Digital, a provider of complete space-based systems and mission support services for Earth Observation (EO), communications, science, and technology demonstrations. The launch took place on the Mahia Peninsula, New Zealand, and marked the first time a 16U cubesat had flown on an Electron. Exolaunch deployed the satellite using its adaptable 16U EXOpod deployer.
On the Horizon for 2020
With 2019's successes as a springboard, Exolaunch is looking ahead to its upcoming launches and plans with excitement and dedication. The company's launch services and technological developments are guided by a strong vision: to broaden commercial access to space for smallsats and allow them to reach more diverse orbits using the company's advanced deployment systems.
---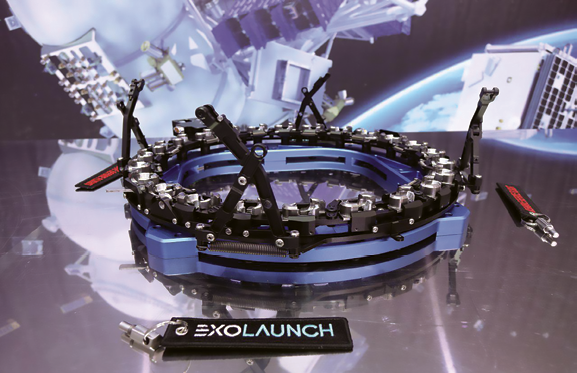 CarboNIX smallsat separation system. Photo is courtesy of Exolaunch.
---
The first upcoming launch, set for early 2020, will see Exolaunch supporting the deployment of Spire's Lemur-class 3U cubesats on the Indian PSLV. This landmark launch also signals the start of cooperation with the Indian launch provider, New Space India Limited (NSIL), which is the newly established commercial arm of the Indian Space Research Organization (ISRO). This special collaboration allows for diversification of Spire's constellation into low-inclination orbit and also includes the benefit of strengthening Exolaunch's customer relationship with Spire. Exolaunch will arrange launch services and mission support using its advanced cubesat deployment system, the 12U EXOpod, the most adaptable of its kind on the market. Also to be utilized will be the EXObox deployment sequencer to control the safe and precise separation of Spire's satellites.
Moving further into 2020, Exolaunch is planning to launch a cluster mission of 20 multinational smallsats with a Soyuz-2 / Fregat launch system. This is set to be just one of multiple launches planned for the first half of 2020.
When it comes to technical development, Exolaunch will introduce a brand new, lighter version of its popular separation system, the EXOpod. Called EXOpod Light, this streamlined solution will be particularly attractive due to the cost savings for small launchers. Exolaunch is dedicated to evolving and adapting its products to better satisfy its customers' needs.
Exolaunch is entering the new decade with continuous growth and new collaborations with worldwide launch providers. The company's launcher network is constantly expanding and already includes leading launch providers across the globe. Exolaunch invites all interested parties to be a part of groundbreaking rideshares this year — 2020 is certain to be an exciting journey for the company and the industry, from start to finish.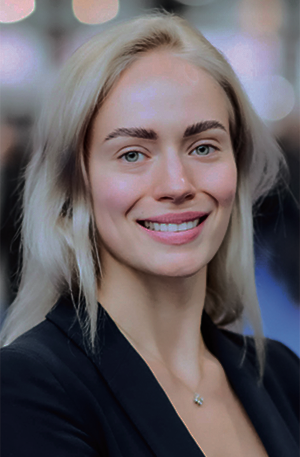 Jeanne Medvedeva is the Commercial Launch Director for Exolaunch and has been involved in the launches of more than 150 multinational smallsats over multiple rideshare missions. At Exolaunch, she enables a global client base that includes universities, government entities and New Space startups to reach space. Jeanne holds a degree in Economics and International Affairs and is fluent in Mandarin.
Exolaunch is a leader in European launch services and separation systems providing regular access to space for smallsats. In cooperation with global launch vehicle providers, Exolaunch brings a proven flight heritage that includes the successful organization and launch execution of 86 multi-national smallsats. Exolaunch's solutions have enabled the visions of some of the world's most ambitious startups, universities, space agencies, and scientific institutions. In addition to providing industry leading launch services, Exolaunch designs and manufactures in-house the EXOpod 12U/16U cubesat deployer and CarboNIX shock-free separation system for smallsats.
---