Speedy Ka-Band Satellite Internet Provisioning With New STMicroelectronics Demodulator Chip
STMicroelectronics (NYSE: STM) has announced the world's first 500Mbaud High-Symbol-Rate (HSR) satellite demodulator chip.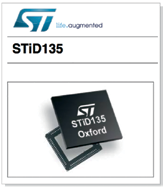 The STiD135 enables significantly more efficient bandwidth usage and increased throughput in satellite Internet provisioning when deployed with transponders aimed at using the higher frequency bands to send data via Ka-band communication satellites.
Compliant with DVB-S2, DVB-S2X and DVB-S2 Annex-M1, this chip has been designed as part of the French Space Agency (CNES) THD-SAT 2 program, fostering the development of cost-efficient, fast broadband Internet access via High Throughput Satellite (HTS) at a performance equivalent to fiber-optic, ADSL, and 4G networks, taking advantage of the universal accessibility of satellite signals.
"The Digital Divide has been clearly identified as an important-to-address societal problem by National and Regional studies such as the European Union's 'Digital Agenda'3," said Eric Benoit, Head of Product Line, Headed Platforms, Consumer Product Division, STMicroelectronics.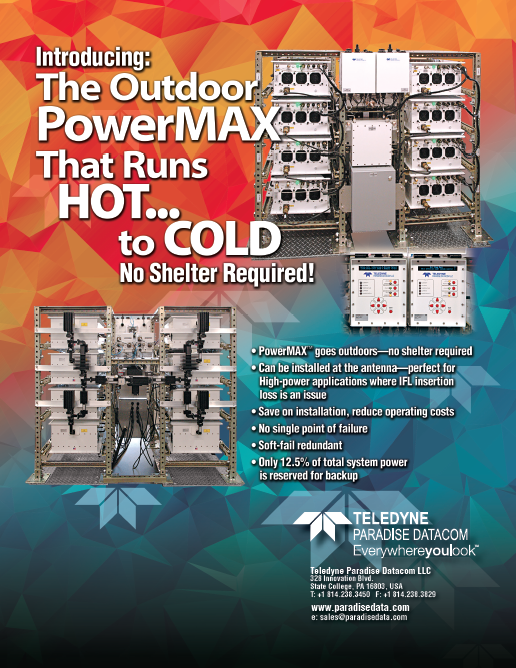 "A fruit of our collaboration with CNES, the new satellite demodulator chip can deliver useful data throughput of up to 600 megabits per second in the Ka-band. This represents a valuable step change to what has been available, while simultaneously optimizing the bandwidth efficiency that can be achieved in the lower-frequency Ku-band. Together, this will help pave the way towards our common goal of 'broadband for all'."
"With THD-SAT our ambition is to bring a 10X cost reduction of bandwidth with High-Throughput Ka-band Satellite to distribute fast Internet services at 100/10 Mbps downlink/uplink that would complement, in a cost-efficient way, Fiber To The Home (FTTH) deployment outside densely populated areas," said Jean-Philippe Taisant, Telecommunication Senior Project Manager, CNES. "The availability of STMicroelectronics' STiD135 demodulator chip is key to enabling the development of affordable satellite broadband modems."
---
Honeywell Aerospace Boosts Connectivity On Ground + In The Air...
Honeywell Aerospace has released the new CNX-250 multifunction router, enabling aircraft to connect to a cellular network while on the ground and transition to a satellite connection while in flight.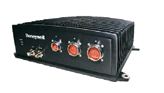 The new router enables connection to a variety of network sources, giving operators and maintenance personnel the flexibility to always stay connected while in the air or on the ground for maximum operational efficiency.
Honeywell's CNX-250 router provides all necessary cabin network functions such as onboard Wi-Fi and telephone systems to keep passengers connected and productive while traveling at 40,000 feet.
The CNX-250 improves on the existing CNX-200 and will gradually replace it when its aircraft installation certification is complete.
Like all CNX Cabin Gateway products, the CNX-250 eliminates the expense and inconvenience of purchasing separate hardware components.
Lightweight and purpose-built, it meets the demanding hardware certification requirement while delivering exceptional cabin communications to passengers via Wi-Fi and Ethernet for laptops, smartphones and other personal electronic devices.
"Passengers worldwide are hungering for better connectivity and more expanded services through all phases of flight, and Honeywell is continually developing new solutions to meet this demand," said Rebecca Sidelinger, senior director, Marketing and Product Management, Honeywell Aerospace.
"In addition to consistent in-flight Wi-Fi, the new CNX-250 router means an aircraft doesn't have to taxi outside the hangar for connectivity when Wi-Fi is required for ground maintenance operations."
Honeywell will be working with TrueNorth Avionics to provide the new CNX-250 product to business jet operators around the world.
The new product will be available through Honeywell's global network of authorized dealers and service centers. Honeywell's connectivity products have the largest air transport installed base and are onboard almost every aircraft with current broadband solutions.
https://aerospace.honeywell.com/en
---
VeriSat's SatGuard Is OnGuard Against Annoying Satellite Interference
VeriSat will be presenting its unique interference analysis tool, SatGuard, as part of the Satellite Interference Reduction Group's Tour at CommunicAsia, from June 2-5 at booth #BG5-06.

SatGuard is a unique tool with patent-pending technology for identifying the source of adjacent satellite interference (ASI) and cross-polar interference (XPOL) caused by Burst Mode, TDMA VSAT terminals.
The company is also part of the Interference Reduction Tour, will also include VeriSat's GSM Interference Demodulation tool (SatGuard-GSM) and SatScan, which enables blind classification of satellite carriers and services.
"VSAT interference is widely reported as causing the majority of downtime, compared with other interference types," said Petter Amundsen, CEO, VeriSat. "Our solutions give satellite operators the tools and technology to determine the source of VSAT interference in a matter of minutes, and will drastically amend that statistic."
"This year's tour goes beyond just Carrier ID, as we were keen to highlight the amazing technology advancements made in recent months," said Martin Coleman, Executive Director, the Satellite Interference Reduction Group.

The IRG tour will give participants practical advice and guidance on the tools available, and what steps they need to take to become as interference-freevas possible. With the amazing amount of technology advancements made in recent months in dealing with interference, the Tour will focus on how IRG Member's technology base is a formidable weapon in reducing interference.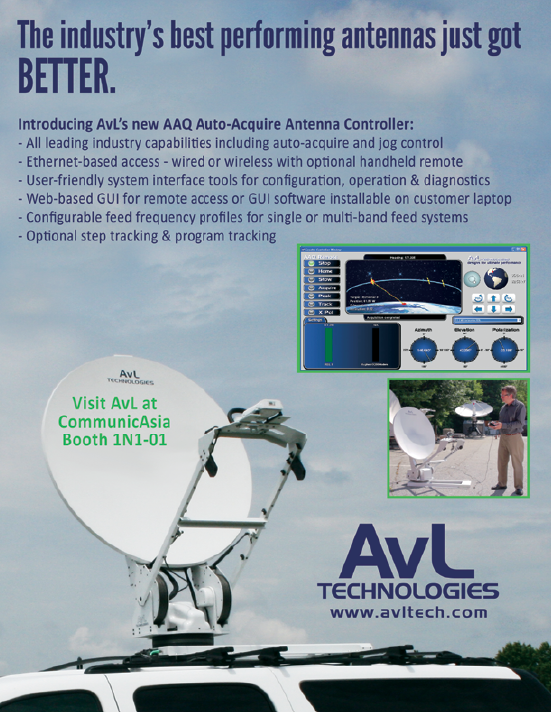 The use of smart modulation methods, better detection algorithms and reusing old methods with new thinking to really make future satellite products robust.
verisat.no/satirg.org/communicasia-interference-tour/
---
CASBAA Satellite Industry Forum Asks "Is The Satellite Game Changing?"
CASBAA's annual Satellite Industry Forum is once again being held in Singapore at the beginning of June.
The conference explores the latest developments and issues affecting the satellite industry in the Asia Pacific. Taking place on June 1st at the Grand Hyatt Singapore, the CASBAA Satellite Industry Forum 2015 is a one day event that brings together industry experts to examine a variety of hot topics and to exchange and discuss information critical to the development of the communications sector and related services across the Asia-Pacific. Register to attend this event at http://www.casbaa.com/ftpdir/Emailblast/2015/SIF2015/ SingSIF2015Registration_form(Regular).pdf.
The conference continues to grow from strength to strength with an impressive lineup of speakers and a good mix of Asian and global players in attendance. Last year approximately one hundred companies were represented with almost half of the delegates coming from the U.S. and Europe—with most of the balance coming from Asia.
"Satellite services are instrumental in delivering television signals to the bulk of viewers across the region, and the satellite sector is an integral component of the multichannel TV industry in Asia." said Christopher Slaughter, CEO, CASBAA. "The annual CASBAA Satellite Industry Forum is an extremely important event in our calendar, a fact that is reflected by our very active Satellite Industry Committee, as well as by the number of satellite-related companies that are CASBAA members."
This year's welcoming Keynote speech will be delivered by Houlin Zhao, Secretary-General of the ITU. "Zhao only took office in January of this year so for many this will be the first opportunity for people to see him in this capacity," said Kevin Jennings, Program Director, CASBAA.
In addition, CASBAA announced that Stephen Spengler, Chief Executive Officer of Intelsat is delivering the Industry Keynote. Spengler is a satellite and telecommunications industry veteran with experience in the media, broadband, government and Internet sectors and is a driving force behind Intelsat's next generation of satellite solutions.
The Deputy Minister of Communications and Information Technology Myanmar, U Thaung Tin, will also speak at the Forum and discuss Myanmar's plans to launch its own satellite and the results of how a sovereign satellite will impact the country.
The theme for 2015 asks "Is The Satellite Game Changing?" in acknowledgement of the ever-evolving industry landscape. The agenda for this year's forum will touch upon the challenges the industry is facing as the very definition of television changes to embrace new technologies, delivery methods and consumer habits. Review the program here.

As well as speaking with game changers and new kids on the block, the forum will discuss whether high throughput satellites are the answer to reducing costs for customers.
Another panel session is provocatively titled "Staring the Future of TV in the Face—A Watershed for the Satellite Industry?"
The roster of speakers encompasses the entire value chain of the satellite industry including:
• Mitsutoshi Akao, Exec Officer Space & Satellite Bus Group, SKY Perfect JSAT
• PJ Beylier, CEO, SpeedCast
• Terry Bleakley, Regional VP, Asia Pacific, Intelsat
• Paul Brown-Kenyon, CEO, MEASAT
• Thomas Choi, CEO, ABS
• Gregg Daffner, CEO, GapSat
• Gonzalo de Dios, Associate General Counsel, Intelsat
• Michel de Rosen, CEO, Eutelsat
• Dr. Ali Ebadi, SVP, Space Systems Development, MEASAT
• Vern Fotheringham, CEO, LeoSat
• Yvon Henri, Chief, Space Services Department, ITU
• Huang Baozhong, EVP, APT Satellite
• Erwin Hudson, Programme Manager, ViaSat
• Ferdinand Kayser, CCO, SES
• Ethan Lavan, Director of Orbital Resources, Eutelsat,
• Deepak Mathur, SVP Commercial, Asia-Pacific and Middle East, SES
• Barry Matsumori, SVP, Commercial Sales and Business Development, SpaceX
• Deepakjit Singh, MD, Asia, Encompass Digital Media
• Soo Yew Weng, MD, Globecast Asia
• Dave Ulmer, SVP& GM Asia, SeaChange International
• Bill Wade, President and CEO, AsiaSat
The CASBAA Satellite Industry Forum 2015 also recognizes the generous support of the sponsors for this year's event:
• ABS
• AsiaSat
• Boeing
• Eutelsat
• Intelsat
• JSat
• Lockheed Martin
• Marsh
• Measat
• SES
• SSL
• Telstra
www.casbaa.com/events/events-calendar/details/508-casbaa-satellite-industry-forum-2015
---
A Story Of Determination... Supported By Inmarsat
Two stalwart soldiers are on a mission to navigate around the Greenland ice cap.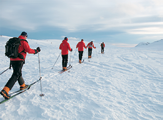 Inmarsat will be supporting the 65 Degrees North adventure team with critical communications as they attempt the world's first unsupported crossing of the Greenland ice cap by an amputee.

The six strong team, led by amputee Peter Bowker, a former member of the British Armed Forces, will cover the near 600 km crossing of the ice cap from Kangerlussuaq in the West to Kulusuk in the East. While battling temperatures as low as -37 degrees Celcius, they will be pulling all of their equipment unassisted. It is estimated that this world record attempt will take between 24 to 30 days.
Inmarsat will be supplying vital satellite communication services for the crossing of the ice cap, including two IsatPhone 2 satellite phones. Inmarsat partner Cobham Satcom is providing two ultra-portable Explorer 510 BGAN terminals, which are smaller than a standard laptop and weigh less than 3 lbs (1.4 kg.).
Explorer 510 is one of a new generation of BGAN terminals, which provides end-users with wireless connectivity for their smartphones, tablets and other devices. The user controls the BGAN terminal via a downloadable App that is available for IOS and Android devices.
The team will also be taking with them solar panels and wind-up batteries for recharging the devices and a tracking platform to enable authorized users to see real-time position information as they cross the ice cap.
The extremely lightweight solar panels have been provided by Bren-Tronics Inc and can be used to provide power to the Explorer 510 and IsatPhone 2 while on the move. The GRC Tracking platform, carried over the Inmarsat network, will allow the progress of the 65 Degree North team to be monitored in real-time through position information delivered via a user friendly GUI.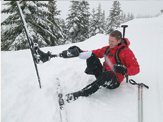 The adventurers will use the state-of-the-art communications equipment for medical and emergency back-up and to share their journey in real-time with the media and supporters. The team can be followed on Twitter - @65degnorth, Facebook or via their website, www.65degreesnorth.co.uk.
Andy Start, President, Global Government at Inmarsat said, "This is an extraordinary challenge and we are very proud to be part of such a unique adventure. Effective communications will be key to the team's success and we know our technology is perfectly suited to help support the 65 Degrees North team on their challenge, no matter what the conditions."
Senior Patron of 65 Degrees North, Major General Andy Keeling, said, "On behalf of the whole 65 Degrees North Team, I would like to thank Inmarsat for their wonderful support. The timely and generous state-of-the-art communications equipment has guaranteed us peace of mind on all fronts.
"Families, supporters and donors will now be able to track us and talk to us, and of course our ability to deal successfully with any unexpected medical problem is hugely enhanced. Inmarsat has also massively enhanced our safety, and undoubtedly significantly reduced risk, and increased our chances of success. We are all very grateful."
The IsatPhone 2 and BGAN will enable the team to maintain consistent and reliable contact with the outside world, even when the weather and conditions reach their most extreme. This will ensure they can communicate with their families and support teams at all times during the trek.
Crucially, team doctor Meinir Jones will be able to use one of the ultra-portable Explorer 510 BGAN terminals to liaise with medical specialists, if she has any concerns about the effect 10 hours a day on skis and the harsh conditions have on Peter's amputated limb, sending images or conducting live video consultations.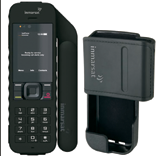 The robust IsatPhone 2 handset is specially engineered for the toughest environments, and has an unrivaled battery life of eight hours; 160 hours on standby. It also offers reassuring safety features—an emergency assistance button which sends GPS location data and a text message to a pre-set contact number, and a tracking capability which transmits location information.
Peter, who served in Iraq and Afghanistan before being injured and medically discharged in 2012, is making the record attempt to raise funds for the UK charity Help for Heroes.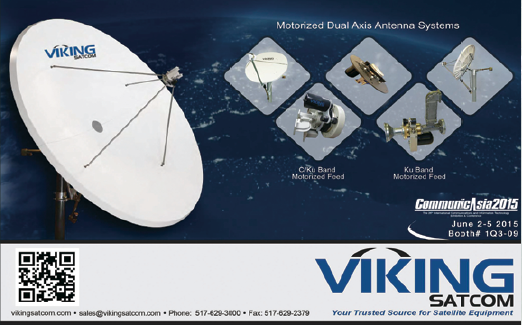 65 Degrees North is supported by the Endeavor Fund, set up by the Royal Foundation of the Duke and Duchess of Cambridge and Prince Harry to support sporting and adventure challenges undertaken by wounded, injured and sick service personnel or veterans.
www.inmarsat.com/
---
Blackbridge Keeps An Eye Out With RapidEye For The Climate Corp. + Farmers...
BlackBridge has entered into an agreement with The Climate Corporation to provide RapidEye imagery of the major agricultural areas across the U.S. for use in The Climate Corporation's products and services for farmers.
This imagery is part of the BlackBridge Monitoring Program for Agriculture that has been running in North America since 2013.
BlackBridge uses the RapidEye constellation of five identical satellites to regularly collect high-resolution imagery over the major North American agricultural areas throughout the growing season.
The Climate Corporation uses this imagery, along with imagery from previous seasons, to extract in-season and historical field information for farmers to evaluate crop health and identify issues before they impact yield.
Clint Graumann, director of North America, the U.K., and Ireland at BlackBridge, is glad to see the company's high-resolution imagery being used to help farmers through The Climate Corporation's products and services. "It's exciting to see the work that The Climate Corporation is doing with our imagery," said Graumann. "The company's decision-making tools put an incredible amount of information extracted from our imagery into the hands of the farmer."
The Climate Corporation's director of product management, Evin Levey, reinforced the value of high-quality satellite imagery in the company's services. "We use satellite imagery as an essential foundation for our predictive models and are pleased to be working now with BlackBridge as a provider of that imagery," said Levey.
"By combining agronomic data with RapidEye satellite imagery, we can produce field information to help farmers better understand how their crop is performing through the season. With that better understanding, farmers can make decisions to address issues early and maximize their crop production."
www.blackbridge.com/
www.climate.com/
---
Euroconsult Reports Impressive EO Data Growth Forecast For LATAM
According to Euroconsult's newly released report, Earth Observation Requirements & Solutions in Latin America, the Latin American Earth Observation (EO) market is undergoing significant expansion brought about by growing demand for Earth observation data and services, and governments' growing investment into the application to support this demand and help to develop national Earth observation industries.



In this regard, the region is considered one of the most dynamic markets globally. As of 2014 combined national investment into Earth observation systems developed is $193 million. This number is expected to increase substantially as further countries in the region are expected to invest in the application, and current investing countries expand their satellite portfolios. Consequently, the number of Earth observation satellites launched from Latin American programs is anticipated to grow to more than 25 over the coming decade, compared to just six launched in the last ten years. Demand for Earth observation data has also increased significantly. "The data market in Latin America is estimated at $145 million in 2014; nearly half of all data sales are attributed to the defense sector, with natural resources monitoring, infrastructure and engineering, and energy following," said Ricardo Topham, Consultant at Euroconsult and editor of the report. "Brazil represents the largest national market, totaling a third of all data sales, followed by Mexico."
Demand is foreseen to continue to grow strongly, with a 10 percent CAGR forecast over 2014-2024, leading to a $355 million commercial data market. Multiple factors are expected to support this growth:
Robust demand from defense. Although impacted by the gradual increase of national proprietary systems, this supply is not expected to fulfill all regional demand for image intelligence solutions.
Demand in natural resources mainly related to national forest monitoring programs, especially in Brazil and Mexico.
Infrastructure and engineering demand driven by Brazil and Mexico and their plans to invest billions of dollars in development projects over the next decade. Colombia and Chile are also foreseen to undertake projects to update road networks and public transport infrastructure.
Demand in the energy (oil, gas, minerals) sector, mainly in Brazil, Mexico, and Chile. Countries will be effected in the short to medium term related to the drop in oil prices; however the region remains resources-rich with new ventures expected to emerge.
---
EUMETSAT's MSG-4 Ships To Kourou For July 2nd Launch Date
EUMETSAT's MSG series of geostationary satellites is vital to ensure the safety of lives, property and infrastructure, through its critical value for the nowcasting of high impact weather.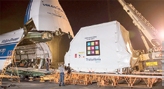 They are operated as a two-satellite system providing both full disc imagery over Europe and Africa every 15 minutes and rapid scan imagery over Europe every five minutes.
MSG-4 will be stored in orbit after launch and commissioning.
As Meteosat-11, it will ultimately bridge the gap between Meteosat-10 (launched in 2012) and the first MTG satellites, expected to be launched in 2019 and 2021.

Once operational, MSG-4 (Meteosat-11) will also expand the 35-year climate records accumulated by the Meteosat series since 1981.
MSG-4 is the last of the MSG satellites resulting from the successful cooperation model with the European Space Agency (ESA), which is responsible for the development of satellites fulfilling user and system requirements defined by EUMETSAT and for the procurement of recurrent satellites on its behalf.
EUMETSAT develops the ground systems required to deliver products and services to users and to respond to their evolving needs.
EUMETSAT also procures all launch services and operates the full system for the benefit of users.
All MSG satellites are manufactured by a European consortium led by Thales Alenia Space.
www.eumetsat.int/
www.thalesgroup.com/en/worldwide/space
---
Anniversary Of ESA's Proba-V Picks Up 25 Million Aircraft Positions + Monitors Veggies
As ESA's Proba-V works quietly on its main task of monitoring vegetation growth across Earth, the minisatellite is also picking up something from a little higher altitude—signals from thousands of aircraft.
Launched two years ago, Proba-V has picked up in excess of 25 million positions from more than 15,000 separate aircraft.
This is a technical world-first, demonstrating the feasibility of follow-on orbital constellations now being readied for operational aircraft monitoring.
"We stay operational 24 hours per day, seven days per week, apart from occasional maintenance or upgrading," said Toni Delovski of the DLR German Aerospace Center, overseeing the experiment. "We've shown that detection of aircraft can work from space with no showstoppers, despite the fact that these signals were never designed to be picked up from so far away.
"In fact, the signals are beamed sideways from their host aircraft rather than omidirectionally, making them harder to detect from orbit. With a single satellite, our detection footprint is relatively small, about 1500 x 750 km, but for an operational service a constellation of satellites is envisaged to provide worldwide coverage."
Smaller than a cubic meter, Proba-V is nonetheless carrying several technology experiments as well as its main wide-swath Vegetation camera, which tracks changes in plant growth across the entire planet every
two days.
DLR and Luxembourg's SES company added an experiment to detect Automatic Dependent Surveillance Broadcast (ADS-B) aircraft signals from space.
These signals are regularly broadcast from aircraft, giving flight information such as speed, position and altitude. All aircraft entering European airspace are envisaged to carry ADS-B in the coming years.
DLR contributed the receiver carried aboard Proba-V, while SES has provided the experiment's ground segment, encompassing the processing needed to decode the signals, including compensating for factors such as frequency-shifting caused by the motion of Proba-V relative to the aircraft.
"The focus of the experiment is on the large parts of the world without radar and less dense air traffic," said Toni.
"In the event, we have also had very good detections in the much more densely trafficked airspace of the U.S., Western Europe and Southeast Asia."
In those parts of the world with radar coverage, air traffic controllers can shepherd aircraft very precisely, with separation distances down to 5.5–9 km.
However in the rest of the world, such as over the Atlantic, minimum separation distance goes up by a factor of 10, to 93 km.
Space-based ADS-B offers a method of safely reducing separation distances everywhere, increasing global air traffic capacity while improving safety.
DLR and SES are working with national air navigation service providers in Australia, Iceland, Portugal and Namibia to check Proba-V observations against the facts on the ground.
"We are still working to improve the system, with ongoing software upgrades, and investigating anomalies," Toni adds. "Right now, some makes of aircraft are more easily detected than others, which typically comes down to the age and make of their ADS-B systems."
An operational ADS-B detection system is being hosted on the IridumNEXT constellation, while SES is working with ESA to determine the market for a European version.
"If ADS-B from space is going to enter use on an operational, internationally certified basis, then we will certainly need a minimum of two systems," Toni concludes.
"We couldn't have a situation where the sole service suddenly goes down, and aircraft in the middle of the ocean need to spread out."
www.esa.int/Our_Activities/Space_Engineering_Technology/Proba_Missions
---