---
By David Myers, President and Chief Executive Officer
For DataPath, Inc.®, 2014 represents a year of rebirth and re-emergence in the market. In July, Rockwell Collins sold its satellite communications systems business, which it had acquired from DataPath back in 2009.

An Atlanta-based private investment group, composed of some the original DataPath founders and early investors, re-acquired the business, thereby establishing a privately owned company and bringing back the DataPath brand. The move is part of a long-term strategy to invest in and reposition the company for market expansion.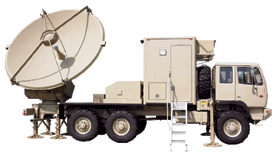 With a history dating back to 1991, DataPath has evolved with the satellite communications industry. The core of the company revolves around engineering expertise and life-cycle support for satellite terminals ranging in size from .45m tactical man-portable units to 1.2m vehicle mounted auto-acquire systems to 16m+ master Earth stations for teleports. In addition to custom systems development, DataPath manufactures the SWE-DISH® line of rapid deployment portable satellite antenna products.
Today, DataPath's installed base exceeds 4,500 terminals worldwide across the government and broadcast sectors. In addition to satellite antenna systems, DataPath also provides a range of services related to remote communications. These include contract manufacturing, cyber security services, 24 x 7 network management, and field operations with more than 100 of the company's 300+ employees deployed at customer locations all over the world.

With the revival of the original brand name also comes investment in new products and markets. The focus is on remote, austere or at-risk environments, where communications is a critical element of mission performance. This includes government, broadcast, emergency response, and industrial markets.
For many in the satellite industry, the ubiquitous "dish" symbolizes the answer to any prospective need for remote communications. However, customers are increasingly seeking multi-modal communications solutions that can seamlessly switch between different types of physical links—satellite, cellular, fixed wireless, or terrestrial.
Today's end-user is not asking the question, "How do I get satellite communications?" The real questions is, "How do I get the best communications connectivity, for wherever I happen to be at the moment?"

At DataPath, the key to supporting this emerging market expectation is our MaxView® software, an integrated network management solution that controls satellite terminals in the field, as well as everything that connects to them, from power generators to network appliances to remote sensors. MaxView can monitor every individual device, as well as provide overall network level diagnostics, for satellite, terrestrial and wireless connections. Customers benefit from a complete end-to-end solution, all managed from a single console.
As we look ahead to the future, DataPath will increasingly focus on architecting complete network solutions for its clients, rather than only providing satellite related products and services. This requires updates and additions to our current product lines, as well and more emphasis on integrated network management. The result is a solution's capability tailored to the complete end-to-end requirements of today's remote communications markets.
The company is already preparing two new product launches for 2015. The first item is the QCT90, a new product in DataPath's SWE-DISH line of portable satellite terminals. The product is a high-performance unit weighing less than 40-lb, with a quick fold-away 90-cm reflector. The military-grade, carbon fiber and machined aluminum system is self-contained including the antenna, modem and RF transmitter and can be easily stowed in a single backpack. The new QCT90 meets the increasing need for ruggedized, small foot-print SATCOM systems designed for rapid deployment and short duration operations by one- or two-person teams.
In addition, a significantly updated version of MaxView is in development and planned for launch in mid-2015. The product will include an improved user interface, new network analytics, and an expanded library of device drivers to support remote sensors and other network enabled appliances.
A pleasant surprise has been to see how quickly word-of-mouth about DataPath's re-emergence has spread throughout the industry. Bringing the DataPath brand back has been a tremendous springboard for the re-launch as a private company. Being privately-owned provides DataPath customers and partners with a number of advantages.
Our priorities have returned to customer service, responsiveness and product innovation, without the pressure to manage to quarterly stock-market expectations. By leveraging our 20+ year history, new financial backing, and engineering innovation, DataPath has set its sights on being one of the most trusted names in remote communications.
Our customers will benefit from an organization that is passionate about delivering solutions engineered for mission performance, combined with a commitment to exceed expectations for customer service.
---
EchoStar Corporation (EchoStar)
By Anders Johnson, President, EchoStar Satellite Services L.L.C.
For EchoStar Corporation (EchoStar), 2014 marked a year of growth and the launch of new business initiatives.

EchoStar started the year by announcing the December 2013 acquisition of 100 percent ownership of Solaris Mobile Ltd., a next-generation mobile satellite services (MSS) operator based in Dublin, Ireland. Solaris Mobile is one of two European Union licensees of mobile satellite service with a complementary ground component (S-band). In connection with the acquisition, EchoStar entered into an agreement with Solaris Mobile to provide MSS capacity on a new, next-generation MSS satellite to support a wide range of innovative services across the European Union.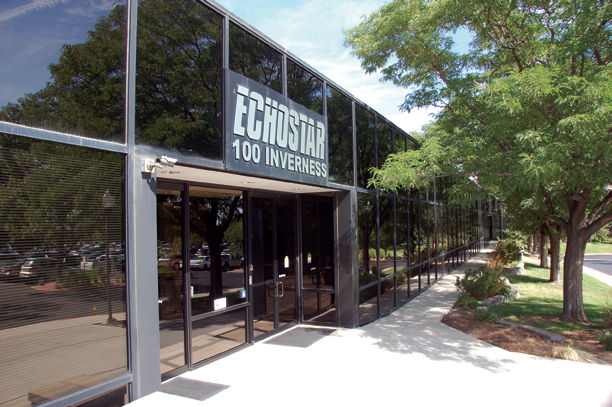 In March, through a strategic agreement with DISH Network (NASDAQ: DISH), EchoStar assumed ownership of five satellites that it had previously managed for DISH Network: EchoStar I, EchoStar VII, EchoStar X, EchoStar XI and EchoStar XIV. We expect to generate approximately $145 million of incremental revenue from the new satellites in 2014.
One of the most exciting developments in our fleet came in September when we announced that, through an extension of our strategic partnership with SES S.A., we have contracted to build the EchoStar 105 satellite, which will also be known as SES-11. The satellite is expected to launch in Q1 2017 and will be located at the
105 degrees west orbital location.
The EchoStar 105 satellite, with a payload of 24x36MHz Ku-band transponders, will replace the AMC-15 satellite, where we have offered comprehensive coverage of the United States, including Alaska and Hawaii, since 2006. The acquisition of EchoStar 105 renews our commitment to the fixed satellite services market in North America, and allows us to provide increased capability and improved coverage to meet the evolving demand from our customers for enterprise, broadcast and government services applications.
In addition to EchoStar 105, our EchoStar Satellite Services subsidiary is managing three new satellite projects; EchoStar XVIII, EchoStar XXI and EchoStar XXIII. EchoStar XVIII, expected to launch in Q4 2015, is a Ku-band BSS satellite being constructed on behalf of our customer, DISH Network, for their direct-to-home service. EchoStar XXI, an S-band satellite that will be dedicated to the aforementioned Solaris Mobile venture, is slated to launch in Q1 2016. Finally, EchoStar XXIII, scheduled to launch in Q3 2016, is a high-powered, Ku-band BSS satellite designed for multi-mission flexibility.
EchoStar's Hughes subsidiary also has two satellite projects underway; JUPITER™ 2/EchoStar XIX and the Ka-band payload on the EUTELSAT 65 West A satellite. JUPITER™ 2/EchoStar XIX will be the world's highest capacity broadband satellite. A Ka-band satellite with more than 150Gbps
Hughes Network Systems do Brasil, through a 15-year agreement with Eutelsat do Brasil, the Brazilian affiliate of Eutelsat Communications, has contracted for the entire Ka-band capacity connected to the Brazilian service area on the EUTELSAT 65 West A satellite. This satellite, slated to be launched in early 2016, will provide Hughes the opportunity to deliver a broadband service to consumers and businesses in Brazil.
Starting in Q4 2015, we will have approximately one launch per quarter through the beginning of 2017. This is an unprecedented number of new satellites for EchoStar to bring online in such a short period of time, and we look forward to the challenge and opportunity it will afford us in continuing to expand our satellite-related business in 2015 and beyond.

EchoStar Corporation (NASDAQ: SATS) is the premier global provider of satellite operations and video delivery solutions. EchoStar's wholly-owned subsidiary, Hughes, is the world's leading provider of satellite broadband services, delivering network technologies and managed services in more than 100 countries.
Headquartered in Englewood, Colorado, with additional business units world-wide, EchoStar is a multiple Emmy award-winning company that has pioneered advancements in the TV and satellite industries for nearly 30 years, consistently delivering value for customers, partners and investors. Over the last three decades, EchoStar's contribution to video technology has had a major influence on the way consumers view, receive and manage TV programming.
EchoStar's consumer solutions include HughesNet®, North America's #1 high-speed satellite Internet service, DISH Network's highly acclaimed Hopper® DVR and Joey® product line, Sling Media's Slingbox® products, and EchoStar's line of advanced digital video set-top box products for the satellite and terrestrial viewer markets.
Anders Johnson serves as President of EchoStar Satellite Services L.L.C., a subsidiary of EchoStar Corporation (NASDAQ: SATS). Mr. Johnson was previously at SES where he served as Senior Vice President of
Strategic Satellite Development. Mr. Johnson holds a BS Degree from the New York Institute of Technology.
---
By Payam Herischi, President, Network Systems and Chief Commercial Officer
EMC SATCOM Technologies, a division of Emerging Markets Communications (EMC), is constantly developing and improving satellite communications technology, with an excellent recent example being the enhancement of the SatLink® product family.

Through the acquisition of STM, EMC SATCOM obtained the DVB-RCS2 leading SatLink® family of VSAT networking products and promptly set to work on enhancing the system to provide faster, more efficient networks at considerable cost savings. As part of this development, SatLink was optimized for seamless integration with EMC SATCOM's other products, including the Noise Reduction System (NRS), HD Connect video solutions, SpeedNet Zero Latency Browser, and Power Booster, each of which provide first-in-class operation when integrated with SatLink. The latest upgrades have been rolled out in several networks throughout 2014 and customers are experiencing immediate improvements in performance.
EMC SATCOM Technologies' most celebrated achievement for SatLink® in 2014 was the completion, release, and rollout of the new and improved SatLink® system. With the upgrades, SatLink now provides the simplicity and spectrum efficiency of MCPC/SCPC networks, as used for large high-capacity, dedicated trunks, combined with the exceptional dynamic flexibility and the outstanding multiplexing efficiency of its TDM/TDMA capabilities. The technology enables large network operators and end-user organizations the ability to choose the network structure best-suited for any given customer or part of their satellite communication infrastructure.

The SatLink system, a full-featured product line with a wide range of Hub and VSAT products, now serves TDMA and SCPC needs concurrently. Furthermore, the SatLink Network Management System (NMS) implements tools to assure Committed Information Rates (CIRs) and Service Level Agreements (SLAs) for a diversity of end-user applications and operating environments, including fixed and mobile VSATs, all sharing the same Hub and carriers dynamically, in either mode. Optimizations for integration with existing EMC SATCOM Technologies products enable seamless, highly efficient solutions.
Large network operators now are able to serve mission critical government and corporate networks with multiple VPNs secured by AES-256 encryption and independent IP addressing, on the same core infrastructure with residential broadband for public Internet access, all without compromises. Each type of customer organization can be managed and secured separately with their own encryption keys, guaranteed capacities, QoS policies, etc. Their own Virtual Satellite Network (VSN) can be independently managed either by the customer's staff directly or by the network owner-operator.
There is no loss of spectrum efficiency or IP throughput from using SatLink's TDM/TDMA, which offers the most dynamic and efficient sharing of timeslots, with negligible overheads vs. dedicated carriers. IP throughputs up to 150Mbps, per VSAT, are supported with basic spectrum efficiencies indistinguishable from MCPC/SCPC. SatLink networks, therefore, deliver a lower total cost per MHz by using statistical multiplexing even when traffic load fluctuations per site are moderate.
By combining SatLink with EMC SATCOM's dual-patented NRS (Noise Reduction System), bandwidth cancellation allows all TDMA carriers to use the same spectrum as the TDM carriers.
The NRS Technology eliminates the need for separate satellite capacity in the forward and return channel by enabling both directions of transmission to share the same satellite bandwidth capacity. It can be installed at existing sites without requiring changing the current modem and can handle multiple outbound carriers and unlimited inbound carriers up to the size of the aggregate of outbound cancellation within a single NRS unit.

When SatLink® is combined with EMC SATCOM's Power Booster, signal strength can be increased in order to reduce antenna size requirements facilitating the most efficient and cost-effective solutions for maritime and other mobile applications. Development of Power Booster was driven by EMC SATCOM's desire to provide even better efficiency and lower costs without compromising quality. Our engineers had to undertake some out-of-the-box thinking to bring about a solution that can enable small antennas to perform as though they were much larger.
The technology works in the following manner. Two remote station antennas receive the corresponding downlink signal which are identical. Following LNB / LNA and down-conversion, the signal is passed to a receive diversity combiner (Power Booster). The diversity combined signal contains the same information and has the same bandwidth and frequencies as the downlink signal but with increased power. This is done by aligning the replicated signals by frequency and phase and generates a power-boosted signal. Diversity combining improves the received signal to noise ratio by as much as 3dB.
For HD Connect, EMC SATCOM's trusted HD video on demand and telepresence service, SatLink can provide the flexibility and reliability that is crucial to video communications, which is a rapidly growing aspect of usage communications networks. The HD Connect™ HD Video Conferencing on Demand (VoD) platform can connect any customer's office in the world with high quality, reliable HD video services using either our video exchange, the existing customer Video Network MCUs, public Internet, or AT&T's Telepresence Exchange. The service can be either fully managed concierge "hands-off" scheduled video meeting service or provide bandwidth on demand (MPLSVoD) that can integrate with the customer video network system and policies.
The EMC SATCOM VoD delivers the best and uncompromised video conferencing or telepresence experience giving the participants the richness and fidelity needed to pick-up the subtleties of person-to-person interaction shortening the trust cycle. The HD Connect™ System extends video conferencing networks to anywhere video communications is needed allowing remote workers to concentrate less on travel and more on the work at hand.
SatLink has also been optimized for flawless integration with SpeedNet, EMC SATCOM's award-winning SpeedNet Zero Latency Browser, to provide end-users with the fastest possible Internet browsing experience on a satellite connection. SpeedNet is a satellite-based, proprietary browser, thin client that guarantees on a per-user basis 100Mbps download and upload speeds for all HTTP and HTTPS traffic that remains within the Cloud. Instead of the need to manage separate firewalls, all sites can be managed by one single firewall with common policies and significantly increased security.
Several customers were quick to embrace the new SatLink® system in 2014. For existing customers, EMC SATCOM Technologies provided a diverse range of solutions with the new system, including turnkey system upgrades to the new software, adding new hubs, backhaul solutions, and providing optimized mobile and transportable solutions. In the banking sector, Bank Rakyat Indonesia (BRI) selected EMC SATCOM Technologies to increase the performance and reliability of its online banking and internal applications. The solution, based on SatLink®, supports BRI's thousands of locations and automatic teller machines (ATMs) throughout Indonesia. The SatLink® system is capable of efficiently managing traffic on secure networks, in addition to improving connectivity, by offering Adaptive Coding and Modulation (ACM) on both the forward and return links. ACM functionality on both links delivers higher spectral efficiency, as well as superior rain mitigation techniques, that play a critical role in keeping links available in the hardest geographic locations.
BRI's large-scale connectivity requirements align with the capabilities and strengths of SatLink® technology, enabling scalability, stability and efficiency within the network. Financial institutions, with numerous remote locations and massive data processing, such as BRI, benefit from the design features of the SatLink® portfolio.
EMC SATCOM Technologies has several additional upgrades in progress and is actively expanding the customer base for these high quality systems, refined to meet the needs of multiple market segments. With the positive response seen thus far, EMC SATCOM has proudly welcomed SatLink and will continue to keep the system at the leading edge of satellite communications technology. Looking ahead to 2015, there is much more in the works for SatLink® systems as well as new, groundbreaking technologies to come.
Payam Herischi is the President and CCO of Emerging Markets Communications, USA and General Manager of EMC MENA. Previously, he held the COO position at EMC and managed Global Services at Hughes. He has more than 20 years of experience in the Satellite Telecommunications industry and has worked in Engineering, Operations, Product Development, Program Management, Business Development and Sales. In the past several years, Mr. Herischi has focused on starting and expanding satellite telecom services in the international market, especially in Africa and the Middle East, positioning and strategizing entrance and service offerings in each country/region. Mr. Herischi holds a B.Sc. in Applied Physics, Masters in Management of Technology from the University of Minnesota, International Business Management from Georgetown University, and Management of Innovation from University of Maryland, and is a Ph.D. candidate at ISM.
---
By Ian Hilditch, Managing Director and Chief Executive Officer
Defying the UK recession and doubling the UK headquarters size ETL Systems—a global designer and manufacturer of RF distribution equipment—had an extremely successful 2014.

Figures from Northern Sky Research (NSR) reveal that the combined satellite manufacturing and launch industry generated nearly $35 billion globally in 2013 and, in the past year, more than 100 new satellites were ordered, more than 100 were launched and transponder growth continued to expand.
With an average growth rate of 20 percent for the last five years, ETL has witnessed solid growth, as well, and our turnover rose to GBP 9.5 million for 2013/2014. We are also continuing to expand after opening our U.S. office last year, and 2014 also marked the unveiling of new facilities at our U.K. headquarters.
Our purpose-built factory in the UK has doubled in size, reconfirming our commitment to investing in the future to further benefit customers. Our two new buildings provide a larger production and test facility, additional office space as well as a fitness suite, gym and canteen, under the name ETL Springs, for our 80-strong team of employees.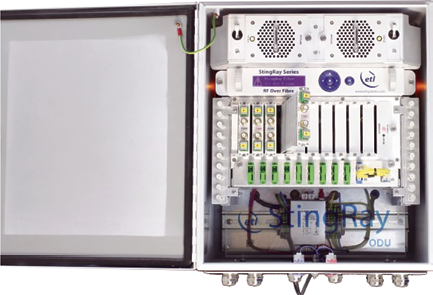 This year we also further expanded our global presence by announcing the opening of a new Middle East headquarters to meet growing demand in the MENA region. The Middle East office is based in Dubai and is headed by electronic engineering expert, Mather Al-Ali, who brings more than 18 years of sales experience in Middle East markets to the company.
More than 25 percent of ETL's total sales come from the MENA region, with the broadcasting and government SATCOM markets proving to be particularly successful. ETL's most recent projects in the region include an L-band Vulcan Matrix for beIN Sports Channel and two Vortex L-band Matrix Systems for du and Abu Dhabi Media Company. Other projects include variable gain Alto amplifiers to Etisalat and ND SATCOM for the Al Jazeera Network solution provided by Media Group International.
During 2014, we also launched several exciting new products, including a range of RF over fiber equipment called the StingRay series. The first design was launched at CABSAT 2014 in Dubai and SATELLITE 2014 in Washington.

This high density design in 1U, 2U or outdoor enclosures houses hot-swap transmit and receive RF over fiber modules and is designed to be used for short distance links between satellite dishes and the teleport.
The StingRay is the most compact unit of its kind on the market and we designed this product with the focus on excellent module to module isolation, helping satellite teleports with transition distances up to 10km.
StingRay also offers hot-swap power supply units (PSU), local as well as remote control and helps the teleport engineers to design fiber links within budget.

We also launched a new Components Mounting System, called the Scorpion, as part of our new line up of RF equipment. Designed with flexibility at its core, this 1U 19 inch chassis accommodates a range of two, four and eight-way passive L-band splitters and combiners in any combination. ETL's in-house engineering team designed the CMS unit to be a simple, versatile solution by giving users the choice to install the same or a mixture of components.
The release of the Scorpion accompanied other new component products that were/to be released to the market in 2014. We now have a huge range of RF components, which include Ku-band and Wide band passive splitters and combiners, both of which are available in two-way, four-way or eight-way, with 50Ω impedances and SMA connector types, offering consistently excellent RF performance.
We also signed new international contracts with influential players in key market segments. At the start of the year, we were selected by America's leading global security and aerospace company, Lockheed Martin, to provide multiple, 16-module Alto AGC Amplifier systems to its Information Systems and Global Solutions department.

Following this contract, our international growth in trade continued when, in March of 2014, we were selected by Boeing to support Inmarsat's GX services for the government markets. A range of ETL's RF systems now supports the first of three Global Xpress® (GX) satellites.
Also in March, we announced a partnership with Globecomm, a leading global provider of managed network communication solutions. We now provide RF signal distribution systems to Globecomm, including Vulcan and Victor matrices.
All of these new partnerships highlight our success in the U.S., with 40 percent of turnover coming from successful U.S. sales. This has been a most successful year for us and we look forward to developing our product range, growth and international presence yet further in 2015.
We wish all of our customers and partners the best for the year ahead.
With an MA in Engineering, Economics, and Management from Oxford University, Ian joined ETL as Managing Director and CEO in June 2003, after arranging a management buy-in. As a serial entrepreneur, he has a wide range of experience of running and growing companies, with particular focus on the business development and finance.
Prior to ETL, Ian ran an engineering business involved in air pollution control, which he sold in late 2001. He became Vice President and
Senior Director at Continental Illinois Bank before moving into
entrepreneurial pursuits.
---