AsiaSat supported live transmissions of a heart surgery operation earlier this year in Hong Kong, providing medical practitioners who were attending a conference in Singapore the opportunity to see the procedures and techniques shown by experienced and skilled cardiologists.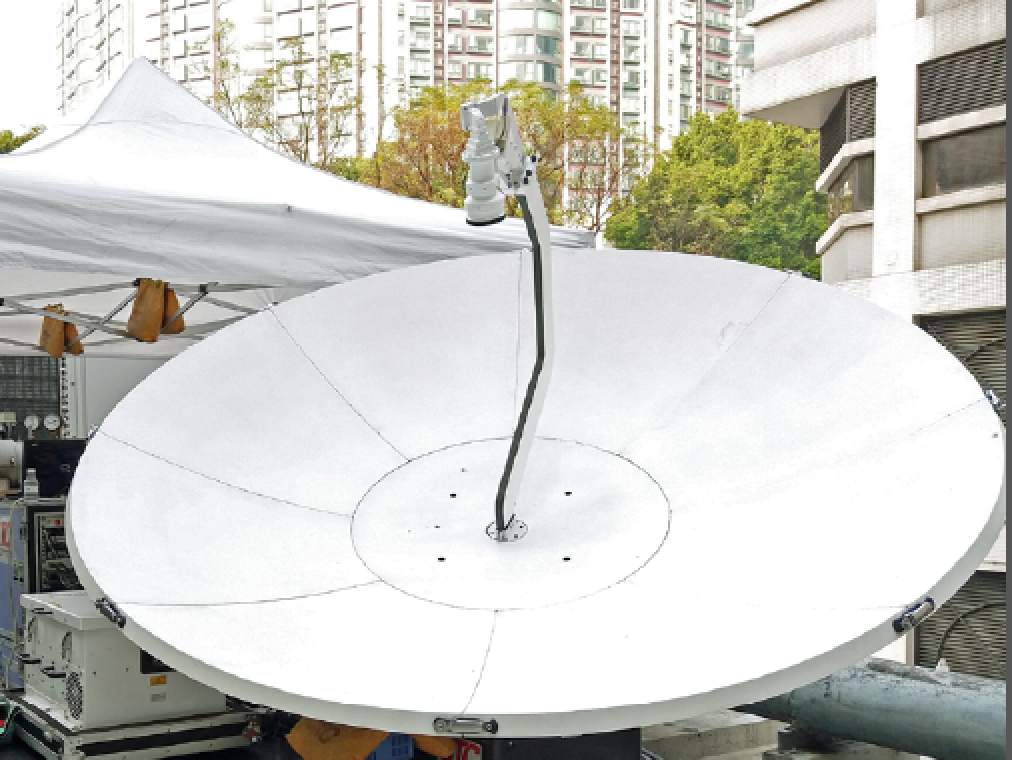 Five cardiologists were present at the surgery to consult on the operation and the satellite transmission provided access for doctors in Singapore to witness the procedures in real time, as part of a study to share knowledge, experience and practices among the medical community.
Quality is a one of the most distinct advantages that satellite transmissions have over the Internet, as the highest definition possible can be broadcast to recipients via Satellite. This is especially important in circumstances such as this live surgery transmission, where a clear display of very fine details is necessary.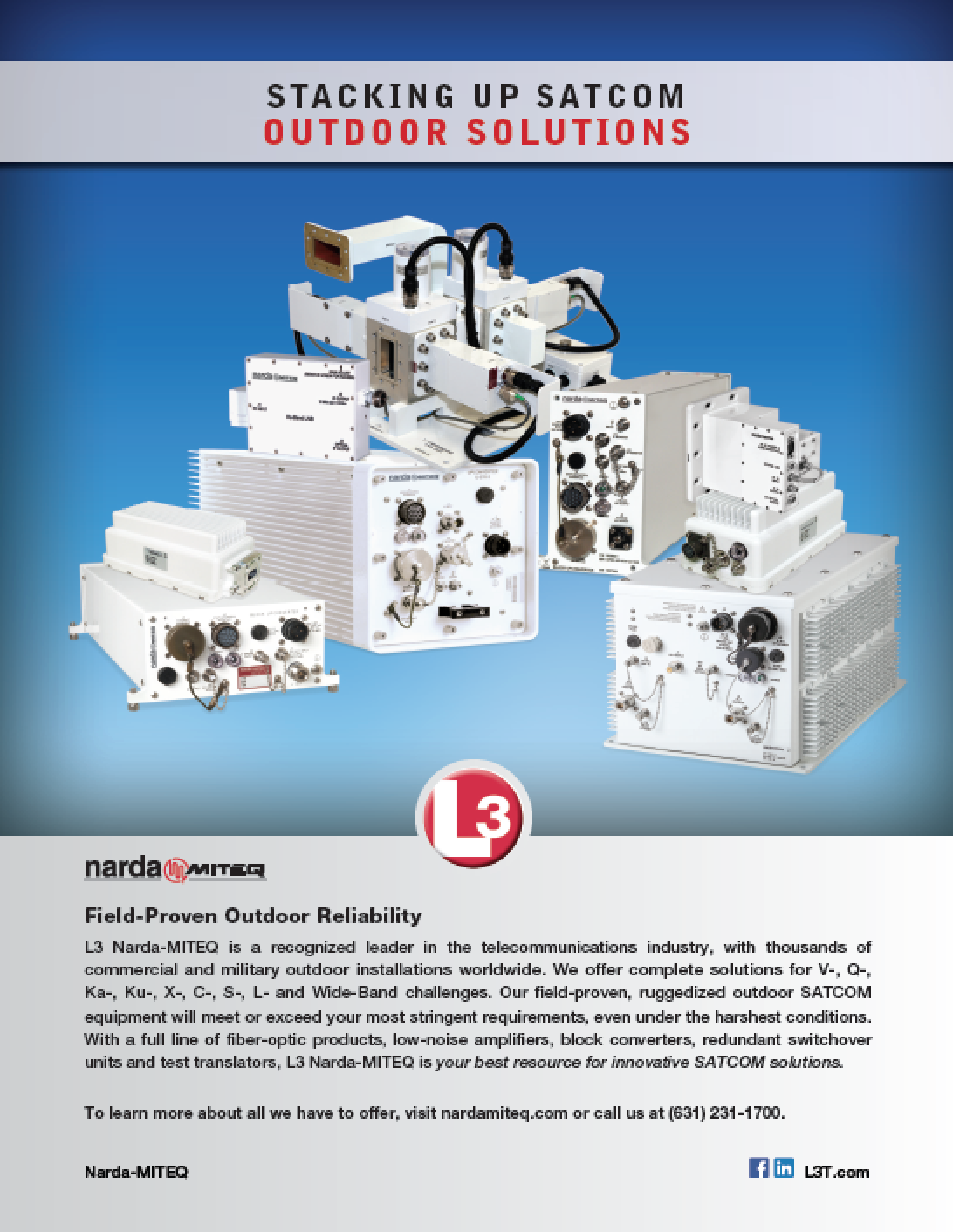 AsiaSat provided a one-stop solution for this live transmission, including the on-site uplink equipment and AsiaSat 5's C-band satellite capacity. The process also required on-site support service from a professional OU team, due to Hong Kong and Singapore's numerous high-rise buildings. However, with AsiaSat 5's orbital slot, uplink and downlink antennas had a clear line of sight with an excellent elevation angle of 59.58 degrees to transmit from Hong Kong and 85.78 degrees to receive in Singapore.
Telemedicine
Telemedicine is a remote way of using information technologies to provide medical assistance and clinical health care. This is a key utility of satellite communications and can have a direct effect on life, particularly for communities that are located in distant rural areas far from central infrastructures and essential facilities like major hospitals.
There are other clear advantages to telemedicine; its capacity to improve access to medical services—videoconferencing, distributing health records and X-rays or other digital images, and the ability to provide a live link between medical experts in any location or country.
In some cases, such as the event AsiaSat participated in, the benefit of satellite technology is clear in its ability to provide real time video that brings lifesaving technologies to medical practitioners who can then save lives.
The AsiaSat 5 satellite is a Space Systems/Loral 1300 series spacecraft equipped with 26 C- and 14 Ku-band transponders at the orbital location of 100.5 degrees East.
AsiaSat 5 serves as a replacement for AsiaSat 2 and has a C-band footprint that covers more than 53 countries that span the globe from Russia to New Zealand and from Japan to the Middle East as well as parts of Africa.
AsiaSat 5 also offers a steerable beam and two high-power fixed Ku-band beams over East Asia and South Asia—this is also the most popular satellite platform for occasional use (OU) service in APAC, providing reliability and excellent quality for sports and news distribution.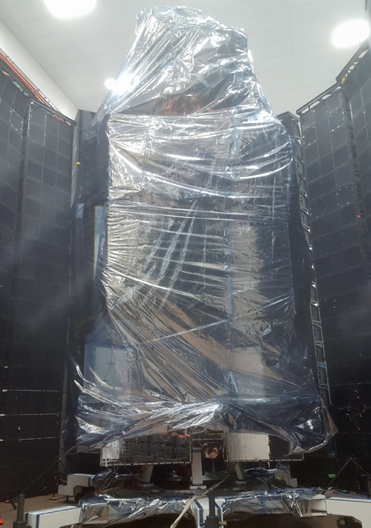 AsiaSat also earlier this year successfully completed the dynamics test phase for the upcoming AsiaSat 9 spacecraft that simulates environment exposures experienced by the spacecraft during launch.
The first environmental test exposure is a high power acoustics field (a very large sound pressure wave). This simulates the rocket fairing environment during liftoff.
The second environmental is a three-axis vibration test that simulates the vibration caused by the rocket engines during liftoff and other flight phases of the mission through separation of the spacecraft in orbit.
AsiaSat 9 spacecraft rolled into the stacked speakers circle in preparation for acoustics testing. The circle is closed off with additional speaker stacks for the actual acoustic test exposure.
What is a dynamics testing?
Dynamics testing is performed to confirm the spacecraft can withstand the launch environments imposed by the rocket carrying the spacecraft into orbit.
Highly specialized test facilities are used to expose the spacecraft to sound pressure waves and vibration levels created by the rocket. The levels used during test are higher than actual launch exposure to demonstrate the robustness of the spacecraft workmanship and design.
What is Compact Antenna Test Range (CATR)?
CATR is an antenna specific test facility widely used on spacecrafts to verify all antenna systems' performance.
AsiaSat 9 being successfully moved into the compact antenna test facility (CATR). Photo is courtesy of SSL.
The spacecraft is placed on s positioner which allows the measurement systems within the CATR facility to provide a highly accurate antenna performance. The data collected will be used to compare to specifications for compliance and additional performance margins.
AsiaSat 9 Features
AsiaSat 9 is AsiaSat's next-generation satellite and will replace AsiaSat 4 at 122 degrees East Longitude.
AsiaSat 9 is a Space Systems/Loral 1300E satellite and will provide additional capacity, enhanced power and coverage for DTH, video distribution, private networks and broadband services across the APAC region, and is planned for a launch later this year from the Baikonur Cosmodrome in Kazakhstan aboard an ILS Proton Breeze M rocket.
asiasat.com/
AsiaSat 9 Communications Payload
---
C-band
Number of Transponders 28
Transponder Bandwidth 36 MHz
UL/DL Polarization Horizontal and Vertical
Coverage Asia, Middle East, Central Asia and Australasia
TWTA Size 110 watts
Ku-band FSS
Number of Transponders 32
Transponder Bandwidth 54 MHz
UL/DL Polarization Horizontal and Vertical
Coverage Beams
Australasia, East Asia, Indonesia, Mongolia, Myanmar
TWTA Size 200 watts
Ka-band
Coverage Regional Beam
---