by Chris Forrester
Internationally, Turner Broadcasting has always walked hand-in-hand with the growth of satellite and cable – and now IPTV. Turner Broadcasting has been active in Europe since 1985 with CNN International, five years after the domestic CNN network launched. Cartoon Network followed, along with Turner Classic Movies in 1999. Indeed, it is fair to say that CNN and Cartoon Network (and probably MTV) were the channels that every multichannel operator needed as part of its core offering. From the CNN, Cartoon and TCM trio of foundation channels TBS has grown and multiplied into dozens of different localized versions, spin-off channels and joint-venture investments such as CNN:Turk and CNN+ (in Spain) and 'Boing', its kids' channel with Mediaset in Italy.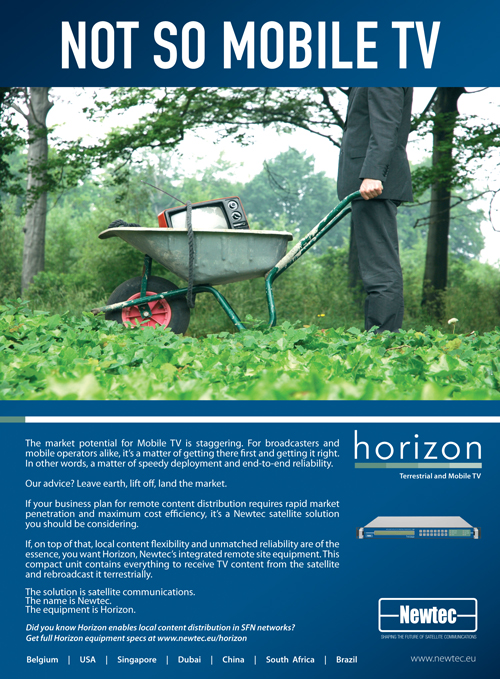 Turner's point man covering Europe and MENA is
Jeff Kupsky
. He's been president of the operation since 2007, a Turner staffer since the very earliest days in 1981 and ensconced in Turner's London office since 1997 as SVP/business development. Ultimately he reports to his old London boss,
Phil Kent
in Atlanta, now TBS' chairman and CEO.
We met on the day a new DTH (Direct-to-Home) platform was announced in the tiny country of Moldova (sandwiched between the Ukraine and Romania). With the major markets clearly satisfied, as far as signal and programming distribution was concerned,
Kupsky
said broadcasters had to now adopt a slightly different approach: "These [new] markets are growing in lots of different ways, both from the standpoint of traditional multichannel penetration and the advertising opportunity. In a sense they're different from the traditional developments we've seen in Western countries because all these things are happening at much the same time. I think this is an interesting position for us, as we're able to bring our channels and brands into the market at an earlier stage of the market. They can develop faster, and it's very good for us because as these new services come on board, whether it's digital or multichannel television or whatever, we're right there for them with great choices and content."
Kupsky said that one of the things Turner has always excelled at is, initially, service markets with non-local feeds, and then localize those feeds when the market grows and develops. "Then, when it becomes economical for us to do so, we have something that we can help with the development at the earliest stages."
There was a time when many of the Central and Eastern European versions of Turner's channels were handled by
ZoneMedia
(now part of the
Liberty Media/Chello
cable/DTH operation).
Kupsky
says that, increasingly, Turner is now handling these regions itself.
"Our business model across this region is driven by pay television, basic channels, license fees, distribution, all of which scales and allows us to bring in the advertising business. We do things outside of that, be it in digital new media as well as some free television exposure, but the main point is to publicize the brand, popularize the content and add to the channel."
One of
Turner/Time Warner
's major rivals (especially on the animation side of the business) is
MTV Networks
and their music and kids' channels. MTV itself and
Nickelodeon
have recently adopted a free-to-air broadcasting strategy in the Middle East.
Kupsky
would not expand on Cartoon Network's plans (or TCM), except to say, "It's something that you look at. You examine the growth and development of a market, and we have to look at all different types of options, but I don't have any specific plan."
Nevertheless,
Kupsky
ruled nothing out, and explained how recently it had launched a TNT service, free-to-viewers in Turkey, as an analogue terrestrial service, in addition to having launched a localized
Cartoon Network
service on satellite [in a jv (joint venture) with
Dogan Group
].
"CNN International has expanded its newsgathering operations around the world and will continue to do so, but along with this message, we're also interested in finding new ways of collaborating going forward. The door is open, and we might well look at doing partnerships in different ways than we ever have done before."

Questioned on whether European viewers would see other jv activity, along the line of
CNN:Turk
or
CNN+
, and
Kupsky
again stressed that nothing would be ruled out: "There's a model of a global news channel and a regional news channel and a local news channel and we are a global one but we can have relationship with the others. The general proposition is that CNN can add a lot of value to news operations so that's something that we're always interested in, and we believe that deals and relationships can be built around that and a full fledged Joint Venture (jv) with some others.
"CNN is expanding its news coverage and spending a lot of money doing this and that positions us to be a potentially much better partner (not necessarily in terms of Joint Ventures) to local TV news operators, or local TV news channels."
Exciting as Central and Eastern Europe are, there's another region that's proving increasingly interesting. "Africa is probably a bit different on the scale, maybe a bit behind in terms of the growth and development, but there's lots of discussions about other satellite platforms launching local pay TV operations and free TV operations.
"It's always interesting as markets develop that there are so many different choices. In fact there's not a logical progression that says there's a limited number of analogue channels, or it's either digital, or satellite, or cable, or whatever, and then comes the Internet, then wireless… In the African market, all these things can happen together and probably the wireless technologies, including DVB-H, which are not dependent upon building infrastructure to the same degree than cable, would probably be a likely bigger factor in those markets," said
Kupsky
.
But if TBS' trio of core channels were noted as the early pioneers of multichannel TV, now there are a zillion competitors. Kupsky says the model has changed.
"Our channels are represented on, and appeal to, most platforms. We continue to look at innovating in terms of content ownership and content development so that we have the resources necessary to think about new platforms, and how we can deliver our brands and our content to these platforms.
"There's no question that the business is a little bit more difficult because the incremental costs to service one cable company compared to another cable company with the same video feed, those incremental costs were once minor. But now whenever you talk about new platforms, in some cases you have to be prepared to service them, and in some cases they have to have separate programs in each individual case.
"The good news is that most of these platforms enable a more direct connection with your customers, so the users of the service, there's a greater opportunity to understand them better. Even though it's harder to service them individually you can get information feedback more directly, and because you can get their feedback more directly, you can respond to it better, you can improve your products better."
TBS is nothing if not progressive:
It has linked with Joost to offer cult [Adult Swim] content to Europe
Turner has a news and entertainment deal with YouTube
A similar deal is in place with Daily Motion
It is linked with Turkey's Dogan Group on news and entertainment jv channels
Boing is a kids' jv with Mediaset
Cartoon Network now has 14 localized versions over EMEA
TCM is on eight feeds and 13 language options over Europe
However, there's one development that
Kupsky
isn't so keen on – HDTV. "Our channels, with cartoon animation, find that classic movies in high definition (HD) is not the first [choice] given the expense behind it. CNN has HD feeds in the U.S., but there hasn't really been any demand yet. I know it's distributed in Japan, so there's a technical capability, but we haven't brought it to Europe. We haven't begun to do that yet."
Kupsky
confirmed that CNN is making considerable investments in HD for its domestic channel and even closer to home. "We want the system to have more HD content. The [CNN-commissioned documentary features] that are produced and reportage that's gathered are increasingly in high-def. Certainly the groundwork is being laid for us to have an increasing amount of our content assets in high-def but at what point and how we deliver that and bring it to the European market? That's a tough question. Many of our specials are now being shot in high-def, so there is some of that, but at what point do we bring that to the main stream? If a platform comes to me and wants something badly enough, and expresses that in a way that I can understand, I wouldn't say no, we would certainly look at every proposal."
Turner has recently launched a new concept in the U.K.,
Nuts TV
, a spin-off of the popular 'lads'' magazine from its
AOL/Time Warner
-owned IPC publishing house. Nuts TV launched last autumn, although it is fair to say that there have been challenges (ratings on the first night of just 9,000, and a recent peak of 28,000 viewers, neither of which are impressive).

On further expansion, "We are in a position to be able to grow beyond the genres that we're in now. We've launched TNT in Spain, in Turkey, we had Nuts TV here in the UK, so all that's part of our looking to use the assets."
An April 11th story in
Nuts
magazine said the channel was dropping its 'live' studio content.
Kupsky
confirmed that some fine-tuning is taking place, but was very supportive of the overall plan to diversify into new concepts. "We want to use the expertise, relationships and assets that we have both locally as well as globally, be it the US or Latin America where the operation is bigger, and more multi-faceted, than we are in Europe, and this includes more activity in the general entertainment business.
"In Latin America for example, they have a TNT service – they've just done an acquisition of seven or eight channels, different genres to the Latin American operation. So we have those types of assets, so we are in a position to be able to grow beyond the genres that we're in now and we've launched TNT in Spain, in Turkey, we had Nuts TV here in this market so all that's part of our looking to use the assets that we have to get into thematic strands beyond what we have now as a way to better deploy our resources for growth. Nuts is an initiative that works for us and for IPC, as they have a brand and they're looking to diversify and grow their business. It makes sense from that standpoint."
AOL/Time Warner's IPC operation has dozens of respected print titles in its portfolio, almost any of which could receive the 'Nuts' treatment.
Kupsky
says there are plenty of opportunities for EMEA growth. "The playing fields are levelling to a certain degree, things are changing everywhere, there's still challenges that we have, but in many places we have as good a shot at building new businesses as anybody else does, maybe even more as we already have something to build on, and that gives us our advantage.
"The real challenge is finding something where we are advantaged, but maybe where we have to work faster. We work very hard to be flexible. We have to look at a wide span of assets from kids, to movies and now other types of channels, it's just a question of how you deploy the assets you have— it's exciting!"
About the author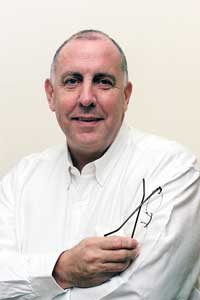 London-based Chris Forrester is a well-known entertainment and broadcasting journalist. He reports on all aspects of the TV industry with special emphasis on content, the business of film, television and emerging technologies. This includes interactive multi-media and the growing importance of web-streamed and digitized content over all delivery platforms including cable, satellite and digital terrestrial TV as well as cellular and 3G mobile. Chris has been investigating, researching and reporting on the so-called 'broadband explosion' for 25 years.