SatMagazine (SM)
Please tell our readers about your Company's business focus, and history, within the various European market segments.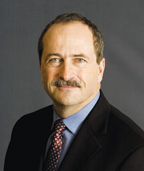 Andy Tafler
CPI has been active in the European market since the 1970s, with established sales offices in many countries and a company-owned service center in the Netherlands since 1988. Since high power uplink amplifiers are typically installed into larger systems, we've often focused more on Earth station integrators than the operators themselves. However, since Europe has a significant number of uplink operators who build and maintain their own facilities—Inmarsat, Intelsat, Arqiva, SES, Telespazio, the BBC, BSkyB, and Eutelsat to name a few—we have developed good relationships directly with many end-users as well.
In the old days, the better part of the market was centered around broadcasting and telephony. Usage of satellites for the latter application has largely subsided over time, but it has been more than replaced with strong opportunities in high throughput broadband, military, and mobile applications. Now, with the integration of the broad line of Codan Satcom solid state products into the CPI fold after our recent acquisition, we will be able to address an even larger part of the European market including the growing maritime, energy and mobile terminal markets.
SM
What European SATCOM sectors do you believe offer the most potential for Company growth and why?
Andy Tafler
One of the largest growth areas for us is in terminals for high throughput broadband systems. Growth in European broadband subscriptions is due to grow substantially in the next 10 years and satellite operators are gearing up for that with more and more Ka-band transponders, which are well-suited for that use. There is also increased demand for high definition television, driven by live sporting events, on-demand viewing, and the efforts of satellite carriers to keep up with cable in their channel offerings. This also affects Ku- and DBS-band. With the Codan Satcom acquisition we will now more fully participate in the expected growth in European maritime and mobile markets for both commercial and government applications.
SM
How is your Company coping with the euro fluctuations?
Andy Tafler
Since we manufacture in North America, we obviously benefit from a strong euro. Most of our larger competitors are North American so they tend to be affected in the same way. However, our business is world-wide, so we are used to currency fluctuations and address this challenge by ensuring our products are industry-best in cost and by continuing to offer value to our customers in performance.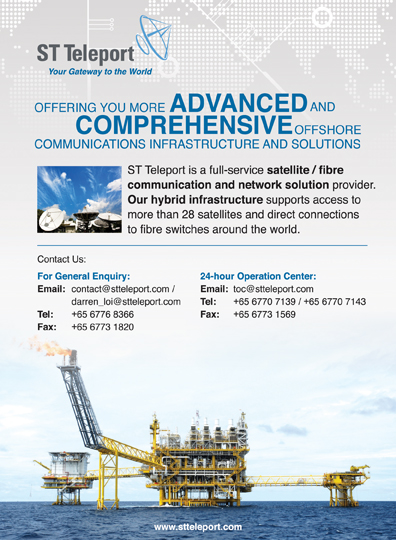 SM
How will the European markets impact global, as well as your Company's business opportunities?
Andy Tafler
Europe and North America are often the "early adopter" markets for new applications that drive satellite demand. These include high definition television, higher and higher speed broadband IP, etc. So, in a sense, a portion of the growth in world markets is dependent on application success in European and U.S. markets. As the world's largest HPA supplier, we naturally benefit from this growth.
SM
What obstacles do you see facing your Company in the European market looking forward? How do you plan on overcoming such challenges?
Andy Tafler
CPI is a highly respected supplier of HPAs, in Europe as well as the rest of the world. We don't expect that we will face any obstacles particular to Europe. Although we manufacture in the United States and Canada, this has never impeded our European business.
Our customers tend to buy the best value products wherever they are made. At present, Europe has a number of economic challenges that could affect everyone, and we certainly wouldn't be immune from those if they started to affect the growth of overall satellite requirements in the short and medium term.
SM
What new technologies/products will your Company be working on and/or releasing over the next few months that will drive additional business in Europe?
Andy Tafler
CPI is excited about its acquisition of Codan Satcom and Locus Microwave, which has greatly enhanced our solid state product line, and which will contribute greatly to our solid state product development capabilities. Solid state technology is on the verge of making some impressive breakthroughs, and in the Fall we'll be showing some of them at the IBC meetings in Amsterdam.
On the traveling wave tube side, we are continuing to push the envelope with respect to higher power, wider bandwidth, higher linearity and smaller size and weight at Ka-band and other frequencies as well as leading the way in power efficiency in all frequencies and power levels.
About the author
Andrew E. Tafler became a Vice President of CPI in December 2005. Prior to this Mr. Tafler was Division President of the Satcom Division in May 2004, and previously his title was Vice President of Operations for the Satcom Division from 2000 to 2004.