When SatStream was approached by Endemol to provide live streaming of several Manchester City football matches there was, of course, much excitement at the SatStream offices. This was however coupled with an acute realisation that it would have to be perfect so as not to disappoint the vast number of fans. Luckily the broadcast facility in London is well equipped for just such an occasion!
Preparing The Ground
The SatStream broadcast-standards facility was custom- designed by a team of broadcast specialists for content acquisition from satellite and streaming, via the Internet.
However, live streaming over the Internet doesn't come without its challenges, all of which can be overcome with the correct know-how.
SatStream
liaised with technical teams in South Africa to ensure seamless acquisition of audio and video signals. Football matches, by definition, contain high levels of detail and movement. Therefore, the encode parameters need to be optimized to the selected format and platform, whether that be
Flash
,
Windows Media
, or
Silverlight
, all for delivery on the Internet, PDAs or mobile phones.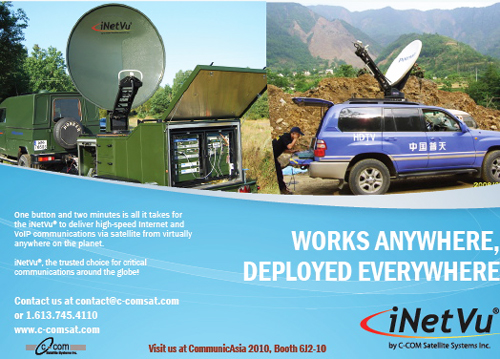 The Challenge — Vodacom, That Is!
The initial matches streamed by SatStream were part of the
Vodacom
challenge, a pre-season football event now in its tenth year, hosted in South Africa. The matches were beamed live over satellite and received in London at the SatStream down-link facility. On this occasion, the client required multiple Flash H.264 streams for Internet content delivery.
It was important to
Endemol
and the
Manchester City Football Club
that the matches be viewed perfectly by fans across the globe, regardless of actual traffic bandwidth consumption. This was achieved using a
Content Distribution Network
(
CDN
). A CDN is essentially an overlay of media servers across the Internet designed specifically for large scale, high quality video delivery. Across the world, football fans were able to access the video player at the team's own website, where the preferred player was provided by
BrightCove
. SatStream can integrate webcasting into virtually every currently available player.
The Winning Goal
To maximize viewer interaction, there was a live chat site provided by an unofficial Manchester City website and forum called
Blue Moon
. This allowed real-time fan participation, together with a "man of the match" forum.
SatStream rounded off the added-value experience by providing live commentary of the event, live from its facility. This provided scope for MCFC to consider multiple simultaneous languages for future matches.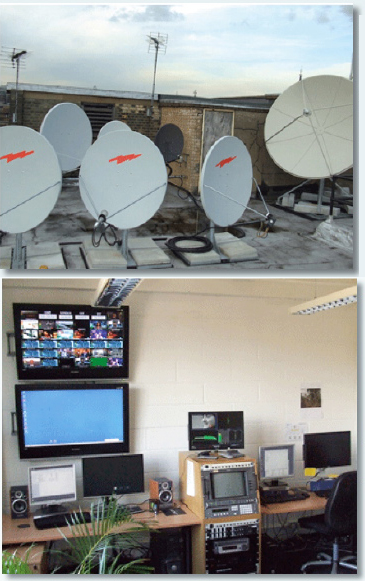 Unfortunately for the team and its fans, Manchester City lost two of its three matches. However, viewers reached 25k in number. This revealed to the club and Endemol that this type of broadcast was extremely popular with viewers. Indeed, more and more sporting events are being watched on the Internet and SatStream is now poised to become the preferred hub for distribution services to rights-holders and brands who wish to embrace this technology and the flexibility it offers.
About SatStream
SatStream is Europe's largest bespoke broadcast-standards facility that is specifically designed for content acquisition from satellite and Internet broadcast streaming. The SatStream Live Encoding Facility, located just south of the Thames in Central London, was custom-designed and built in 2007 by a team of broadcast specialists.
For further information, please visit
http://www.SatStream.com
About Endemol
Endemol is a global leader in entertainment programming, having established itself as the largest independent TV, cross platform and digital production company in the world. The company annually produces nearly 40,000 hours of premium entertainment for approximately 400 broadcasters and cross media platforms around the world. It also creates bespoke branded content for the world's leading advertising agencies and brands.