Tom Cheong leads iDirect's enterprise VSAT business in the Asia-Pacific region and has P&L responsibilities for its sales, marketing, product development and managed services operations in this theatre. Based at its head office in Singapore, Tom manages iDirect's go-to-market strategy for this part of the world and works with a team of field sales professionals and an extensive network of channel partners which include tier 1 and 2 satellite service providers and systems integrators.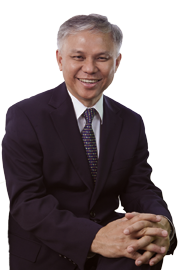 Tom has more than two decades of sales and management experience in the IT and Telecommunications industries. Prior to joining iDirect Asia, Tom was Cisco System's Managing Director for its Singapore and Brunei operations and was responsible for running its enterprise, service provider and SMB (small and medium sized business) segments. Previous to that, Tom was heading up the enterprise communications business in ASEAN (Association of South-East Asian Nations) for Lucent Technologies/Avaya. Tom holds a Bachelor of Engineering degree in Mechanical Engineering from the National University of Singapore and is a graduate of the Advanced Management Program (AMP) at INSEAD in France.
SatMagazine (SM)
Good day, Mr. Cheong. You occupy an executive position within iDirect that involves the enterprise market within the APAC region of the world. Please tell our readers how you decided to enter the satellite communications field, and what drew you to further your career at iDirect Asia?
Tom Cheong
As with most things in life, it was a matter of being in the right place at the right time when the opportunity came knocking in 2012. iDirect Asia was looking for a leader who could take the business in a different direction and I jumped at the chance of doing something different and impactful with one of the VSAT industry's most admired and successful companies. But once I got in, I found out that there were more similarities than differences between the CRM (customer relationship management) and voice/data networking world that I had left behind. The relentless drive for growth by way of nurturing new markets, verticals and customers, and the focus on game-changing technology that solves our customers' problems are all very familiar themes to me.
SM
Generally speaking, the various countries and market opportunities within APAC seem to sometimes be quite disparate… competition for the growing number of users in some of the most populous areas of the world is fierce… that's a lot of "noise." On the opposite side of the transponder, you also have numerous smaller countries with populations that have difficulty in supporting SATCOM services.
How do you decide upon, and then drive iDirect Asia Pacific, into these markets to ensure the attention of service providers for your offerings?
Tom Cheong
I knew that was going to be my biggest challenge when I took the job—where can you find growth in such a disparate region where you have some of the world's most fiber-rich and infra-ready markets (e.g., Singapore, Japan, Korea) mixed with some of least developed and remotest countries anywhere on Earth (e.g., Papua New Guinea, Nepal, Mongolia).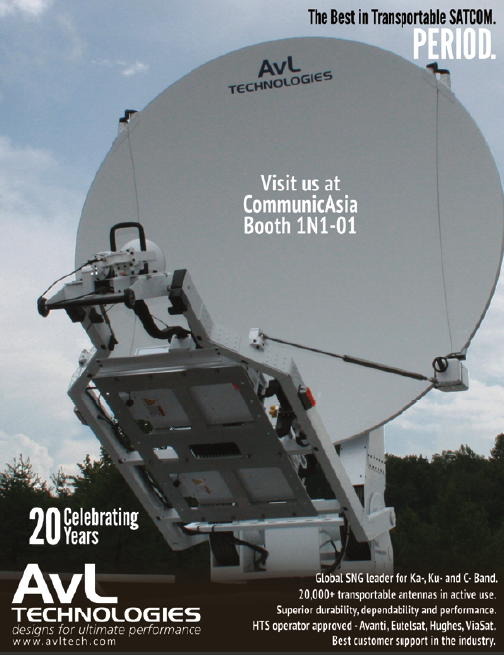 One of the first things I did was to get to know the markets first-hand. I made it a point to talk to our partners and end-users; find out what they thought about iDirect, what they needed our technology to do and how can we support them better. In several areas, I found we did not have the right partnership model in place and we were not focusing iDirect's sales and marketing resources in markets, or opportunities, where we could add the most value. That became one of my first priorities and, while we are not there yet, iDirect Asia's go-to-market model has certainly come a long way as we are now directly engaged with some of our most important partners and customer out in the field.
Another point related to the topic of finding potential in a diverse market such as the Asia-Pacific region is that it helps to have a healthy outlook in life. The adage that "the glass is always half full" pretty much summarizes how we need to approach the satellite communications business.
We are still in a niche business where the technology cannot totally replace more established terrestrial options such as cellular and microwave, so you have to know where to look and with whom to partner. Satellite is well on its way to becoming part of the broader end-to-end converged network, but for now will always have a place in any enterprise or government agency's network as it is the only viable technology that offers unsurpassed mobility and survivability at all times. Add in the falling cost of satellite bandwidth and ground segment equipment, and the vast improvements in VSAT reliability and throughput over these past few years, and it is not hard to see why everyone's so optimistic about this industry.
SM
Due to the number of varied languages spoken throughout APAC, how does iDirect Asia manage localization factors once a region has been targeted for product?
Tom Cheong
We have set up an applications development team in our APAC headquarters in Singapore that works closely with our U.S.-based product engineering organization to customize off-the-shelf solutions for the specific needs of our customers in this region. This service is often used for verticals like defense, financial services and government where different markets may require localization to meet regulatory, network-dependent or user-defined specifications.
SM
Would you describe the changing demands of the APAC user and how they are shaping the market for mobility applications?
Tom Cheong
Unlike many of the more VSAT- developed markets outside APAC, we are still seeing growth in iDirect's more traditional user segments like Oil & Gas, Mining, Maritime and Defense. In some of our developing markets, there is still untapped potential to upgrade legacy communications systems that were built years ago on less efficient RF or microwave technologies.
At the other end of the scale, iDirect Asia is working with SI (system integration) partners and value-added resellers to embed our technology into application areas like ATM banking, utility network monitoring, coastal surveillance and disaster management solutions. In particular, mobility is a key technology driver for our end-users in the defense, homeland security and maritime sectors especially as iDirect rolls out smaller, more robust and more cost-effective mobility solutions later this year.

SM
What recent business partnerships have been cemented into place to help iDirect gain additional market footholds?
Tom Cheong
As expected from our global market leadership position, iDirect in Asia has always enjoyed a wide following amongst many VSAT operators and is their preferred choice for a flexible, robust and user-friendly satellite communications platform to serve their mission-critical enterprise and government end-users. We count many tier 1 and tier 2 operators in almost all geographical markets as our channel partners.
Lately, we have further strengthened our APAC market coverage with the inclusion of a number of key tier 1 VSAT operators and global systems integrators (SIs) like Optus, NTT, kt sat, Airtel, Globe Telecom, Huawei and ZTE. At the local level, we have also updated our value-added reseller (VAR) network and signed up new channel partners that offer complementary solutions or that have access to key customer accounts in the markets that they serve.
SM
Recently, there have been some interesting partnerships within APAC between commercial airlines and SATCOM/Wi-Fi providers… what does the overall market for airborne SATCOM appear to offer in the APAC region?
Tom Cheong
iDirect's satellite communications technology is at the heart of many of these solutions offered to the airlines as we have established partnerships with many of the top SIs for the IFE (in-flight entertainment) and related sectors. These deals are therefore driven by our global SI partners like Panasonic and Honeywell, and sold as a complete end-to-end proposition to the airlines in APAC. I expect the APAC airline operators to embrace satellite-based communications with the same vigor as their counterparts elsewhere, especially as a critical mass of users starts to develop globally and prices begin to moderate. I see only an upside for the airborne SATCOM market for iDirect in Asia where growth for air travel has yet to reach its peak.
SM
What are some of the unique challenges associated with mobility to ensuring you deliver a quality user experience?
Tom Cheong
Tracking a satellite while a vehicle, vessel or person is on the move offers a number of unique challenges to the VSAT designer. Not the least is being able to continuously track the same satellite in the sky and to ensure that the satellite modems can withstand the stress of being knocked around while on the move in the sea or on land. There is also the need to keep the terminal equipment down to a reasonable size and weight as often times there is a premium on space on the ground or sea vessel, or if this gear needs to be transported by a soldier as you would in a man-pack.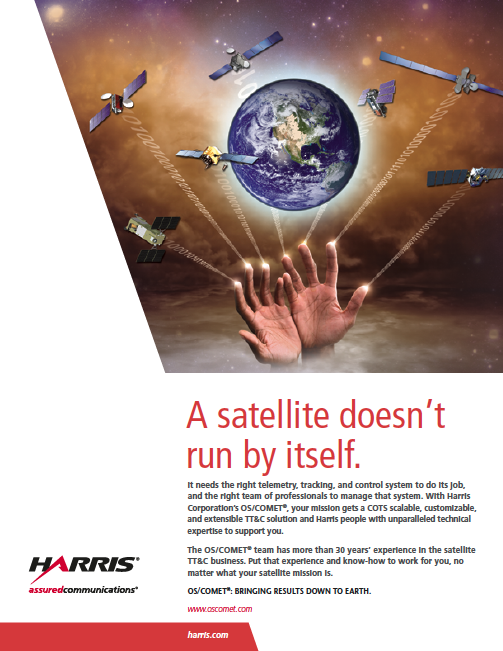 Over the years, iDirect has mastered these and other challenges for the mobility user beginning with the maritime and defense sectors in the past and now moving into even more demanding users within commercial airplanes and high-speed trains.
SM
Where do you see new opportunities emerging for mobility in the Asia-Pacific region?
Tom Cheong
Communications on the move (COTM) is a growing market for iDirect in APAC and the first wave of end-users is coming from the defense and homeland security sectors. We are currently working with several coast guard/naval forces, land-based army divisions as well as disaster management agencies to incorporate iDirect's technology into their mobile assets. The next wave will come from the commercial transport sector where we are actively exploring with train operators, cruise liners and commercial airliners.
SM
What are your thoughts regarding High Throughput Satellite (HTS) and its support dynamics within APAC? Is such a necessary SATCOM factor as, for example, in the United States or Europe, due to cost factors?
Tom Cheong
The benefits and competitive advantages of HTS for customers in APAC are clear; higher throughput, better mobility support and more persuasive economics for large networks. Given factors like rapid urbanization in major Asian cities, upsurge in air, land and sea travel as well as increasing demand for high-speed mobile connectivity, I have no doubt that HTS will be a very timely technology enabler in this part of the world.
When talking specifically about the dynamics specific to Asia, this depends on the markets and operators. In more developed markets for VSAT, such as Indonesia, China and India, the business case for HTS has already been settled and such satellites are due to launch within the next one to three years. The insatiable demand for higher throughput across vast geographies and the immense time pressure to deploy puts HTS in a favorable light in such markets. In other regions where basic connectivity is still wanting, more traditional satellite technologies still prevail. For all of such operators, iDirect Asia is collaborating closely to ensure the satellites are supported by iDirect's state-of-the-art HTS-centric platform, Velocity. This platform is complementary to our current Evolution platform and has many shared and common components such as the hub chassis, end-user terminals and a new next generation management system. That means APAC customers today will enjoy maximum investment protection when HTS services are made available.
SM
Looking back upon your career, Mr. Cheong, what project(s) truly bring a sense of satisfaction to you?
Tom Cheong
In the brief time I have been with iDirect Asia, I have had the privilege of working with some of the best and most innovative partners in the industry. One example is an ongoing project, which has been started with a partner to deploy an all-VSAT communications network that will service a diverse range of businesses owned by a large Asian conglomerate. This iDirect-based solution will provide this customer with a single unified, trans-national and easily deployed communications platform for their vast network of companies and franchisees in the region. The iDirect platform will also greatly simplify the complex and expensive arrangements that they currently have with various mobile, fixed and other land-based service providers in the different countries that they operate in.
Another project that has struck a chord with me involved the use of iDirect's VSAT technology to provide emergency communications relief when one of the strongest tropical cyclones hit the Philippines recently. Typhoon Yolanda (or Haiyan as it is known outside of the Philippines) presented our team with an opportunity to showcase the inherent advantages of iDirect's VSAT technology when all forms of terrestrial links broke down and local businesses were cut off from the rest of the world. We flew an iDirect Evolution hub, a couple of modems and an engineer over to one of the most devastated regions and restored enterprise-grade connectivity to the area in a matter of hours.
SM
As you peer into the future, what do you believe will be major technology factors for SATCOM growth, both in APAC and across the globe?
Tom Cheong
In terms of growth in APAC, I'd like to discuss both technology and non-technology factors that I believe will contribute most directly to overall growth in the region.
From a technology standpoint, we will continue to see a major drive for improvements in throughput, reliability and performance relative to competing terrestrial technologies. At iDirect, for instance, we are making our VSAT platform more and more agnostic and collaborating with key technology partners like Cisco to enable our equipment to be managed and operated as one seamless end-to-end converged IP network from anywhere in the world. We are also developing better, smaller and more powerful modems to address the insatiable appetite for speed, bandwidth, energy efficiency and portability.
However, for many of the less-mature countries in APAC and around the world, non-technology factors will continue to dictate satellite communications growth for years to come. Given their different stages of development, the focus for many of these markets will be on basic connectivity and simple communication needs like voice and basic Internet access. Under such circumstances, the opportunity for growth will hinge on factors like affordability, obsolescence cycles (for existing non-VSAT technologies) and most importantly, political will.
As such, the key to sustained satellite communications growth lies in finding the right balance between technology and non-technology issues impacting the different markets in APAC and across the globe.
The iDirect infosite may be accessed at http://www.idirect.net/