SRT Wireless To Shine Spotlight On Satellite Hacking
SRT Wireless has announced the company will have a strong presence at next month's Satellite 2015® conference in Washington, DC.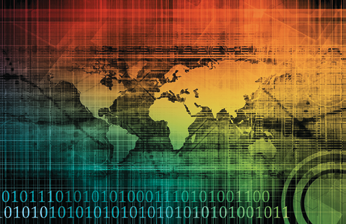 At the conference, SRT Wireless CTO Conrad Smith will be featured on the panel, Cyber-Security Symposium Part 1: Securing IP Networks While Enhancing Performance, where he will discuss the growing problem of satellite hacking and how best to secure satellite communications systems to prevent breaches.
In addition, next month's issue of SatMagazine will publish a feature story by Smith on that exact topic... an introductory teaser of that feature follows.
Corporate hacking went mainstream in 2013, with high-profile breaches of companies such as Target and JPMorgan Chase. 2014 witnessed the Sony hack, allegedly committed by agents of the North Korean government. Already, 2015 has seen the hacking of YouTube and Twitter accounts belonging to CENTCOM, which oversees U.S. military forces in the Middle East.
Satellite hacking represents the next frontier to be targeted by these ever-growing and more sophisticated breaches. In theory, satellite breaches could wreak havoc in areas that range from terrestrial communications to military operations, from oil and gas pipelines, to financial markets.
However, the reality of these types of dangerous hacks is closer than we think. The Washington Post reported that, in September, hackers based in China successfully breached National Oceanic and Atmospheric Administration (NOAA) weather satellites, which included the National Weather Service program. This breach resulted in NOAA's primary forecasting satellites being off-line for 12 hours.
While the problem was quickly resolved, such an attack demonstrated the vulnerability of U.S. government satellites not only to hacking, but hacking by foreign agents. Far from being innocuous, the National Weather Service satellites provide information that is critical for U.S. farming and transportation interests and for natural disaster planning, to name but a few.
For example, the National Weather Service satellites provided key intelligence that led to the early warning and evacuation notices prior to Superstorm Sandy's landfall. Even with those early warnings, Sandy caused an estimated $50 billion in damage when the storm hit the northeast region in 2012. Had there been even less notice to the approaching calamity, the economic damage would have been far higher than was actually suffered.
Last spring, cybersecurity advisory firm IOActive released a report detailing multiple vulnerabilities in a wide range of commercial and military satellite communications systems. These vulnerabilities include digital backdoors built into computer codes, hard-coded credentials that allow easy access to devices, insecure language protocols, and weak encryption of communications channels.
The firm found that these vulnerabilities could allow hackers to intercept, manipulate, or block satellite communications—in some cases, even to take control of satellites through a simple text message containing a malicious code.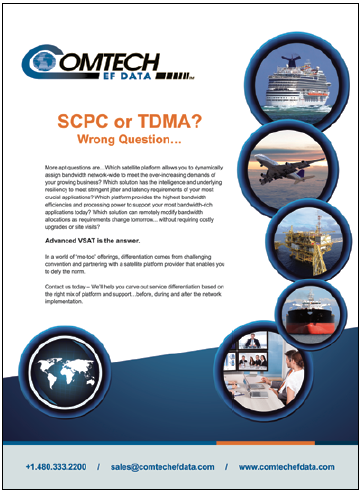 "If one of these devices is compromised, the entire satellite communications infrastructure could be at risk," the report stated. "Ships, aircraft, military personnel, emergency services, and industrial facilities, which include oil rigs, water treatment plants and gas pipelines, could be affected."
In next month's SatMagazine article, SRT's Conrad Smith will review the history of satellite hacks so far, the types of attacks to which satellites and their communications are vulnerable, and the cyber-hardening safeguards SRT Wireless has built into their flagship hardware—the VIPturbo and Afterburner modems for the Thuraya satellite network.
For more on SRT's capabilities and markets, please visit http://www.srtgrp.com and http://srtwireless.net.
If you will be attending Satellite 2015®, attend Conrad Smith's panel, which is scheduled for Monday, March 16th, at 9:00 a.m. in room 207B.
---
North Korean Political Prisons To Be Monitored By Satellite
The Committee for Human Rights in North Korea (HRNK) and commercial imagery intelligence company AllSource Analysis (ASA) have announced a strategic partnership to use satellite imaging and analysis to monitor and report on North Korea's notorious political prison system.
"Up to 120,000 citizens are being held without due process in horrific, inhumane conditions for political reasons, and an estimated half-million people have died in these camps," said Executive Director Greg Scarlatoiu from HRNK's Washington, D.C., headquarters. "The collaboration with ASA will allow us to monitor, review and report on North Korea's vast system of unlawful imprisonment. Our collaboration will employ technology used for the first time to address such an enormous human tragedy."
This collaboration will focus on data collection using time-lapse tracking of current and historical images, combined with on-the-ground surveillance and testimonials from former prisoners, guards and other human sources to track developments and bring as much transparency as possible to the situation.
"What we are facing is a slow-motion Holocaust. Crimes against humanity are being committed at North Korea's political prison camps. The situation at these facilities is so egregious that comparisons have been made to World War II Nazi extermination camps where millions died," said Scarlatoiu. "Our goals include exposing this human rights disaster to the world and urging the North Korean regime to acknowledge its existence.
"Visual proof provided by ASA will enhance our ability to persuade the global community to pressure North Korea to allow United Nations agencies and the International Committee of the Red Cross access to the camps. Our ultimate goal is the complete, verifiable and irreversible dismantlement of North Korea's political prison camp system."
Additional information: http://www.hrnk.org and http://www.AllSourceAnalysis.com/
---
CNES President Jean-Yves Le Gall delivered his New Year wishes to members of the French and international press in the Salle de l'Espace at Paris Les Halles.
This traditional gathering provided the opportunity to review a year of historic successes for CNES and to present the agency's strategy and challenges for 2015, a year in which the focus will be on climate in the lead-up to the COP 21 global climate summit in Paris in December. He began by reviewing achievements in 2014, which was a stellar year for France and Europe, the high points being the Rosetta-Philae mission and the ESA Ministerial Conference in Luxembourg, to which CNES was a key contributor.
The review covered the go-ahead for Ariane 6, the landing of Philae in which CNES was closely involved through the mission's Science Operations and Navigation Centre (SONC), and the many other successes where the company played a central role: 11 launches from the Guiana Space Centre (CSG)— six by Ariane 5, extending its track record to 63 straight launch successes, the fundamental contribution of the Pleiades satellites to national defence, the successes of Curiosity, Planck and GAIA, the proposed electric-propulsion satellite that is one of 34 projects selected under France's NFI new industrial policy, and numerous international partnership initiatives, including the balloon cooperation agreement with Google for Project Loon.
Jean-Yves Le Gall then looked forward to the major missions ahead, among them InSight, Mars 2020, SWOT, CFOSat, SVOM and MERLIN. However, the main focus this year will definitely be on climate, with the COP 21 global climate summit that France will be hosting in Paris in December.
The Jason 3, IASI NG, SWOT and MERLIN missions will thus be center stage. Indeed, the utility of satellite data to climatology has been formally recognized through the international Global Climate Observing System (GCOS) program and future Eumetsat missions, as well as the Earth Explorer program, all of which will bring new insights into what is driving global warming.
In the field of sciences, Philae is expected to awaken in March and be in the thick of the action once again in August, while the SEIS seismometer will be delivered for the InSight mission and the JUICE mission will be on the rails. In telecommunications, the Galileo and NEOSAT missions will of course be pursued alongside the deployment of electric satellite propulsion systems, and in launch vehicles CNES's flagship Ariane 6 program will get underway.
To meet these many important challenges and assure the continued success of its key ongoing missions, CNES will have a stable overall budget for 2015 of 2,126 million euros, which reflects the top priority the government is giving to space and its strong commitment to maintaining France's leadership position in Europe.
Through this remarkable national space effort, representing an annual investment of around 30 euros per capita, France's civil space budget will remain the second highest in the world behind the United States (45 euros) but ahead of Germany (15 euros). Some 80 percent of this budget directly benefits French industry to sustain jobs and competitiveness, with every euro invested in the commercial space sector generating 20 euros in spin-offs for the economy.
Space supports 16,000 jobs in mainland France, in addition to the 1,700 jobs in French Guiana that generate five times as many indirect jobs for 20 percent of the Guianese working population. This contribution to employment makes CNES a major player in France's economy.
This ambitious strategy will once again be implemented this year by the 2,450 highly motivated and expert employees at CNES's four centers of excellence: the Toulouse Space Centre (R&T, Philae, Jason-3, SWOT, ATV), the Launch Vehicles Directorate (Ariane 6, Ariane 5, Soyuz and Vega operations), the Guiana Space Centre (launches, Ariane 6 launch complex) and Head Office (space policy and relations with industry, ESA, the European Union and international partners).
In his wishes to the press, Jean-Yves Le Gall said, "2014 was a year that brought raised recognition of the benefits of space, in Europe and especially in France, and this trend is set to continue in 2015. The historic successes of Rosetta-Philae and the ESA Ministerial Conference in Luxembourg, which at France's initiative gave the go-ahead for Ariane 6, generated unprecedented public interest and considerably boosted collective awareness of the eminently valuable role that space plays in our daily lives."
The CNES infosite: http://www.cnes.fr/
---
Function Testing Is "A-OK" For First Launch Of Iridium NEXT
Iridium Communications Inc. has successfully completed the first testing phase of the Iridium NEXT platform software.
Developed by Thales Alenia Space, the platform software will manage all flight functions on Iridium NEXT satellites, including such systems as power management, solar array positioning, propulsion operations, navigation and attitude control.
This first phase completed all testing of primary functions in preparation for the first launch, which is scheduled to be in 2015.
Thales Alenia Space is the primary contractor for the software program, with SELEX Galileo contributing the software for its Multi-Headed Startracker, which determines the orientation of the satellite.
The platform software will now undergo two additional testing phases. This further testing will focus on systems integration and added functionality, and will ensure the satellite has greater autonomy to operate and recover from anomalies.
The software platform for Iridium NEXT satellites was developed with functionality similar to the software on Iridium's current satellites, which ensures that each satellite is able to autonomously recover from issues on orbit. This is a necessary element in limiting operations workload and rapidly reacting to on-orbit anomalies that, if left to ground intervention, could result in lost satellites.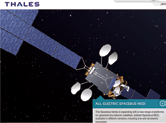 The Iridium NEXT satellite network will consist of 66 in-orbit satellites and a number of in-orbit spares.
The constellation is scheduled to begin launching in 2015 and when fully operational will offer greater bandwidth and data speeds. Iridium NEXT serves as the platform for Aireon(SM), an important new global aircraft and surveillance system using space-based ADS-B, as well as Iridium PRIME(SM), a turnkey solution for hosted payloads which will offer all elements of a successful hosted payload mission, at an estimated cost savings of 50 percent or more compared to current standalone solutions.
"Completion of this testing phase is a huge step forward in launching the constellation," said Scott Smith, chief operating officer, Iridium Communications Inc. "Through a close collaboration with Thales, we were able to develop this software successfully, and I have no doubt that continued rigorous testing will further prove its functionality and resiliency."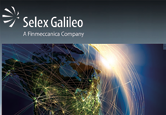 "This milestone reinforces the stability and dependability of the Iridium NEXT satellites as we move closer to launch," stated Denis Allard, VP Program Manager for Thales Iridium NEXT. "The rigorous and lengthy testing process helps verify that the satellites will perform as planned, and will provide dependable service to the network for years to come."
For more information on Iridium NEXT, visit https://www.iridium.com/About/IridiumNEXT.aspx.
Additional details regarding Thales Alenia Space may be located at https://www.thalesgroup.com/en/worldwide/space.
The Selex Galileo infosite may be accessed at http://www.selexgalileo.com/.
---
SWOT's This All About
Thales Alenia Space has been selected by French space agency CNES (Centre National d'Etudes Spatiales) to build the oceanography satellite SWOT (Surface Water and Ocean Topography).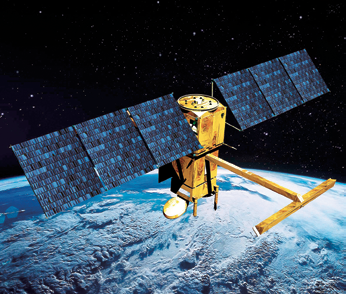 Produced in collaboration with NASA's Jet Propulsion Laboratory (JPL) on behalf of the French and American space agencies, SWOT is an oceanography program that will demonstrate new applications, and is a follow-on to the Jason-1, 2 and 3 operational missions. It will incorporate unprecedented technological innovations in altimetry.
As the name indicates, SWOT is designed to study ocean topography and surface water on the continents. SWOT comprises both an oceanography and a hydrology mission.
For oceanography, the satellite will provide measurements of ocean surface and wave height with higher resolution than its predecessor Jason satellites. This data will be used to analyze and understand the effects of coastal circulation on marine life, ecosystems, water quality and energy transfers, resulting in more accurate models of the interactions between oceans and the atmosphere.
The hydrology mission will evaluate continental surface water, to study changes in water storage in humid zones, lakes and reservoirs, as well as flow rates in rivers.
Thales Alenia Space will develop a new-generation platform for the SWOT satellite, offering, for the first time, a controlled atmospheric reentry of the satellite at end-of-life, in line with the French Space Operations Act. The company will also handle satellite assembly, integration and testing (AIT), delivery to the launch center, and operations for the launch campaign.
The SWOT payload comprises two subassemblies, KaRIn and NADIR. Built by JPL, KaRIn (Ka-band Radar INterferometer) comprises two Ka-band antennas, located 10 meters apart but precisely positioned in relation to each other.
It offers two-dimensional observation capability over a 120-kilometer swath, with horizontal resolution of 50-100 meters, programmable on either side.
The interferometry type altimeter will provide coverage of lakes, rivers, reservoirs and oceans, at a repeat rate of twice every 21 days. Thales Alenia Space is also offering to supply the RFU (Radio Frequency Unit), which is at the heart of this instrument.
The NADIR module comprises the same instruments as on the Jason satellites, including the Poseidon dual-frequency altimeter made by Thales Alenia Space. It also includes the Thales-built Doris system for precision orbital determination, an AMR (Advanced Microwave Radiometer), the GPSP (GPS Payload) and the LRA (Laser Retro-reflector Array) built by JPL.
Weighing about 2 metric tons at launch, SWOT will be placed into orbit at an altitude of 890 km, with an inclination of 77.6 degrees. Compatible with the Antares, Falcon 9 and Atlas V launchers, it is expected to be launched in 2020 for a demonstration mission lasting about three years.
Hervé Hamy, Vice President for Observation and Sciences at Thales Alenia Space France, said, "SWOT will be the very first satellite to offer controlled reentry, and will also incorporate new-generation avionics that perfectly match CNES's new ISIS standard. Winning this new contract paves the way for our product policy to include swath altimetry, and bolsters Thales Alenia Space's world leadership in space altimetry."
The Thales Alenia Space infosite: https://www.thalesgroup.com/en/worldwide/space
---
Lockheed Martin's NIRCam Integration Tests Prove Worthy For James Webb Telescope
The Near Infrared Camera (NIRCam) instrument Lockheed Martin helped develop for NASA's next deep space telescope surpassed expectations during recent testing.
NIRCam successfully completed its first integrated testing with NASA's James Webb Space Telescope. The optical sensor will see farther into the cosmos and further back in time than any other instrument.
NIRCam will see farther into the cosmos and further back in time than any other instrument. Scientists are preparing NIRCam for new trials beginning this year. Produced under contract with the University of Arizona, NIRCam is the primary science camera on the James Webb Space Telescope (JWST) and it also functions as the sensor that is used to align the observatory's primary mirror.
NIRCam performed significantly better than requirements during the first integrated, cryogenic testing program at Goddard Space Flight Center, Maryland.
In April of last year, NASA installed the instrument alongside others in the Integrated Science Instrument Module (ISIM), which finished cryogenic and vacuum testing late last year. The ISIM is preparing for vibration testing, scheduled to occur in early 2015.
Unlike Hubble's single monolithic primary mirror, JWST's primary mirror is made up of 18 individual, adjustable segments that will be aligned in space. NIRCam's performance is essential to the telescope's success.
Alison Nordt, NIRCam program manager at Lockheed Martin. "JWST is an infrared observatory, requiring all of the optical components to operate at a cryogenic temperature under 40 Kelvin, which is less than 40 degrees above absolute zero, the temperature at which all atomic motion ceases. That's a significant challenge when you're building low-distortion optical mounts, aligning optics at room temperature and designing mechanisms to move precisely."
The Lockheed Martin infosite: http://www.lockheedmartin.com/
NASA's James Webb Telescope infosite: http://jwst.nasa.gov/
---