BSkyB confirmed on May 12th that the company is in "early talks" with Rupert Murdoch's 21st Century Fox about a possible takeover of Fox's payTV assets in Germany (where Fox owns 54.8 percent of Sky Deutschland) and Sky Italia (which Fox owns 100 percent).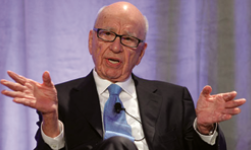 "BSkyB believes, at the right value, this combination would have the potential to create a world-class multinational payTV group," the group said in a released statement.
Sky Deutschland's share price closed on May 9th at 6.34 euros, giving the company a market capitalization of 5.5 billion euros. Within 15 minutes of the German DAX opening, the price rose 6.5 percent (47c) to 6.81 euros (and boosting its market cap to 5.97 billion euros). Sky Deutschland's Volume-weighted average price (VWAP), which most expect to be applied for any purchase, is 6.93 euros. BSkyB's trading price fell back by 3 percent to 8.67 pounds. BSkyB's market capitalization is some 22 billion US dollars.
This is not the first time that Rupert Murdoch has attempted to create a European-focused operation. Back in 1998, Murdoch appointed the former chairwoman of Italian public broadcaster RAI, Letizia Moratti, to run 'News Corp Europe' and, in 2000, announced plans for Sky Global Networks, which failed to materialize. The 2000 'Sky Global' included smart card company NDS (now owned by Cisco) as well as Latino and Japanese businesses, all since disposed of by Murdoch.
Earlier in May, James Murdoch hinted at the expansion plan. "We've made no secret of our belief over the years that we think the Skys are strong together," he said, speaking on a conference call. "Currently, our focus is on operating each of those businesses as best we can."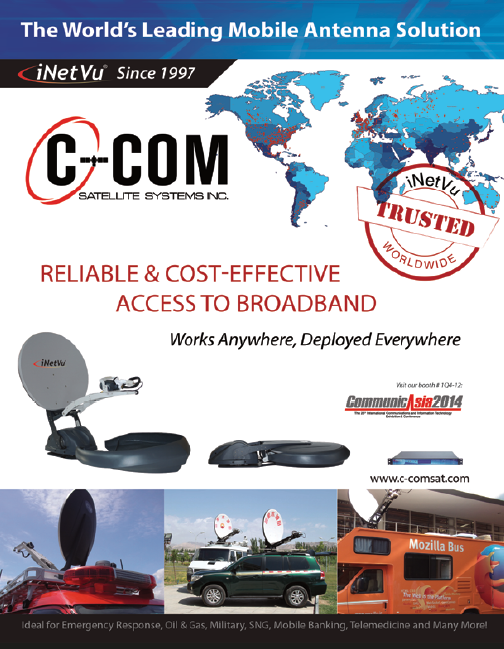 A report early on May 12th from investment bank Berenberg also highlighted the new scheme ("Back to the Future?") and suggested that BSkyB would mount a bid to acquire the whole of Sky Deutschland where there are considerable growth—and profitability—forecasts already in place.
However, for Sky Italia there's more of a concern. "Looking at why BSkyB might want to buy Sky Italia, we are somewhat at a loss to see many reasons for this to occur. This is not a fast-growing business like SkyD, but one that is under pressure, albeit in much better shape when Fox (or News Corp., as it was then) took over and merged Stream with Telepiu back in 2003. From a financial return perspective, we do not believe that 5 billion euros will represent a very good deal for Fox: We estimate that at least 2 billion euros have been invested in the project over a 15-year period," said the bank.
Berenberg also asks other key questions—how much debt is BSkyB willing to take on to fund these acquisitions. The bank also asks how the purchase might be structured, not the least of which is whether Fox would increase its equity in BSkyB (to maintain its 39 percent stake). "More broadly, is this a means by which Fox can take BSkyB private, or is it effectively reducing the group's exposure to European payTV (moving to a 39 percent stake in all assets, rather than 39 percent in the UK, 55 percent in Germany and 100 percent in Italy)? If the latter, this does not send a positive message regarding the outlook for European payTV."
The bank answers its own questions…
Given that BSkyB is not a subsidiary of Fox, and is only 39 percent-owned, it is unclear to us that it would have natural right to inherit the waiver that was granted to Fox as regards the requirement to make a full bid. This waiver was granted to Fox a few years ago, following the build-up of the group's stake in SkyD, which began with an initial 17 percent investment and has grown as SkyD has raised additional capital to fund its business plan.
While SkyD is not currently generating any free cash flow, we believe that will change in 2015. Thereafter, cash flow is likely to grow strongly. Leaving a listed minority outstanding will create cash flow leakage as investors demand dividends. Furthermore, as SkyD net income turns positive and grows rapidly, the minority interest will grow to become more and more dilutive to the earnings of "Sky Europe."
We do not believe that it would be helpful to have a listed subsidiary of Sky Europe. SkyD's value is likely to steadily increase as a percentage of the group overall, and on this basis, a separate quote could become more disruptive to the performance of the Sky Europe share price.
If the minorities are left outstanding at SkyD, it will be harder to push through synergies to the extent that there are any (on which, see below). Items such as corporate overhead would have to remain in place, reducing the potential for savings as a result of this transaction.
Berenberg summed it up by stating, "We do not believe that the political climate is conducive to a full bid for BSkyB. The hacking lawsuits are now in full swing, and the same political characters are in place who publicly abhorred the Murdoch's involvement in that scandal. Making a bid now would stir up the wrath of the media again, rendering life very difficult for James Murdoch, who effectively withdrew from the UK, and has only recently been promoted to co-chief operating officer of Fox."
"For all these reasons, we do not believe that Fox is preparing to take out the minorities in BSkyB, and thus the group will be limited to taking only a 39 percent share of whatever equity is issued by BSkyB to fund the transaction. That means the market will potentially be called upon to fund 1.8 billion pounds in additional equity for BSkyB as and when the transaction is announced. We note also that Bloomberg made no suggestion that BSkyB was to be taken private," added the bank.
The entire 'Triple Sky' concept is predicated on cost synergies, on programming acquisition in particular, as well as overheads. As far as 'overheads' might be concerned, the bank correctly suggests that while some management might be culled these savings would be modest.
"For BSkyB, an acquisition of SkyD and Sky Italia would obviously diversify the group, rendering it far less dependent on the UK market, where, in our view, the situation is becoming ever tougher. Organic growth has slowed to less than 6 percent, and the Premier League rights auction will, in our view, be hotly contested such that we expect substantial rights cost inflation (our estimates assume 60 percent). On the broadband side, we note also that BSkyB's share of net additions continues to drop. This is a direct consequence of BT adopting a more aggressive strategy, and it is forcing BSkyB to discount its products far more heavily than in the past," said Berenberg.
Which 'Jewel in the Crown'
While there's absolutely no doubt about BSkyB's trading position and position in the market, and some might consider the DBS operator as an absolute jewel in anyone's crown, the truth is that Murdoch/Fox only controls 39 percent of the broadcaster's equity—and the UK's Ofcom regulator is already breathing down Murdoch's neck.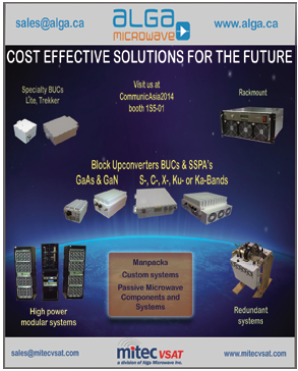 Some observers think the true jewel is Sky Deutschland, where Murdoch/Fox already has a 55 percent stake as well as the German regulator's permission to increase that stake. Moreover, the German market—in terms of DBS broadcasting—is by any measure nascent with plenty of upside. Additionally, Sky Deutschland has good relations with the main cable operators and is already the nation's largest OTT content supplier!
Indeed, in May (in its results to March 31st), Sky Deutschland showed it had outperformed the market's expectations. The market anticipated around 50,000 net new subs—the broadcaster delivered 64,000 (and taking the overall total to 3.73 million) and well ahead of last year's Q1 of 42,000. Quarterly churn has been slashed from last year's 11.3 percent to just 8.8 percent, while annualized churn has fallen from 12 percent to 10.6 percent. Back in Q1/2011, churn was 13.8 percent.
In all its other key metrics, Sky Deutschland has performed well, with revenue up 16 percent year-on-year by 57 million euros to 421 million euros, while ARPU is also up 1.43 euros per month to 34.58 euros.
The broadcaster's Sky+ customers grew 96,000 to 1.576 million, while premium HD subs grew 80,000 to 2.106 million. Sky's on-demand service (Sky Go) saw an extra 58 percent growth in sessions to 24 million year-on-year. Sky's HD service now offers 88 dedicated HDTV channels. Sky-D's wholesale subscribers more than doubled during the past year, from 125,000 to 258,000. The company said that its 'SNAP by SKY', its new OTT service, would now be free to subscribers.
CEO Brian Sullivan told investors that the company's Fiscal Year would now run from July 1st (coincidentally to match Rupert Murdoch's other 21st Century Fox businesses). "The current year, which began 1st January, will finish on June 30, 2014, as a 6-month short fiscal year. The 2014/15 fiscal year will begin on 1st July 2014, and run to 30th June 2015," said the company statement.
Sullivan maintained the company's guidance for this calendar year, stating that it was targeting 400,000-450,000 net new subscribers.
"We had a strong start to 2014. Never before has Sky seen higher levels of customer loyalty. With solid gross additions, churn rates at record lows and a steadily growing number of customers across all product categories, we have clearly shown the increasing appeal of our outstanding entertainment offering. And with the fantastic response we have seen since making our market leading Sky Go over-the-top service free for all Sky customers, we expect this trend to continue. Whether you want to watch blockbusters a year before they air on free TV or other online services, premieres of the world's finest drama series, or of course the best in live football, Formula 1, golf and tennis, Sky is the clear market leader across all platforms and genres. No other provider in Germany and Austria comes even close to the exclusivity and quality of our service."
The company again referred to Ultra-HDTV, stating, "At the recent Bundesliga match between FC Bayern München and SV Werder Bremen, Sky conducted the world's first live broadcast of a football match over satellite in Ultra HD at a refresh rate of 50 frames per second and using the new HEVC coding standard (High Efficiency Video Coding). By successfully broadcasting a complete live Bundesliga match in what was a true end-to-end test of the full Ultra HD production chain, Sky is on track to revolutionizing our customers' viewing experience."
Sky Deutschland's share price on May 7th immediately rose some 3 percent to 6.54 euros, although this is still down from its 12-month 'high' point of 8.18 euros. Sky-D, during the quarter, had a negative cash-flow of 49 million euros (made up of 2 million euros used for operating activities, 29 million euros for investing, and 18 million euros used for financing. Its net debt (as at March 31st) stood at 404 million euros.
The market praised Sky Deutschland's results (announced May 7th) which "confounded market worries" according to Berenberg Bank, and were "positive…[and]... confident," according to Morgan Stanley.
There was also praise for Sky-D's dramatically lowered churn, helped by the company's two-year contracts now in place for many subscribers. However, Sarah Simon of Berenberg Bank said the quarterly annualized Churn rate (of 8.8 percent, down from 11.3 percent) was also a reflection of better quality subscribers.
"The underlying quality of new customers was better, plus, presumably, greater satisfaction among the existing customer base. It was this combination, largely, that drove the improvement in churn," said the bank, adding, "In total, therefore, we see churn dropping more markedly in H2 than in H1. In fact, we think our estimates may be conservative—we have not assumed that the non-one-year churn rate maintains so large a gap versus last year as that registered in Q1. We think there is room for potential upside on full-year churn, and thus on net additions, which we forecast at 453k for the year versus guidance of 400-450k."

"Sky-D remains a rare example of structural growth within European consumer media. Execution is strong, and the market opportunity substantial. With likely future upgrades from refinancing, and new revenue opportunities, plus the potential for industry consolidation, we reiterate that this is a key pick for us in the sector," said Berenberg, which maintained its 'BUY' advice, and a target of 7.60 euros for the stock.
Morgan Stanley's note to clients echoed these points, and talked about CEO Brian Sullivan's "firm reiteration" of the broadcaster's 400,000-450,000 net new subs this year and "confident" tone from Sullivan. The bank said, "The message was that the company is in line for all of its guidance, will see churn fall further as the year goes on, has a yawning opportunity in payTV in Germany and expects to repeat its c400k-450k net adds in 2015 and beyond. Financing is in place, and the cost of debt should fall in 2015 as facilities are renegotiated. SkyGo goes from strength to strength, and Sky-D is seeing no negative impact on its growth or opportunity from the development of OTT services in Germany."
"Sky-D highlights that (i) unlike most payTV companies its biggest opportunity is simply penetration growth. At its most generous interpretation, SkyD estimates that there are c6m payTV households of any sort in Germany, leaving another 34 million to go for; (ii) Snap, the OTT product started to produce revenues in Q1; and (iii) there is the opportunity at some point to monetize parts of the SkyGo service (as Sky in the UK has done with SkyGo Extra). Sky Go saw 24m customer sessions in Q1, up 58 percent year-on-year. Overall on revenue CEO Brian Sullivan remarked 'we are not worried one bit about the potential for revenue growth," said the bank.
"In general," said Morgan Stanley, "Sky-D management remains pretty dismissive of the 'threat' of OTT in the German market. CEO Brian Sullivan points out that Snap is 'not lighting a fire,' mainly because the OTT market in Germany is not seeing much demand. Thus, most of the Snap sales are to existing Sky users with very few standalone. Nevertheless, Sky estimates that, despite its recent start, Sky-D is already at 10 to 20 percent of where the other OTT players are. CEO Sullivan is also of the view that, while there is demand for high quality U.S. drama in the Sky base, this is less marked in the mass market. He cites the experience of season one of the House of Cards on free to air (FTA) where audiences trailed off after episode six with the series being demoted to a lesser slot."
Morgan Stanley said there is "huge potential" in the German market. "Germany, with its c42m TV households, is potentially the largest payTV market in Europe. German payTV penetration is just c15 percent, versus 50 percent plus in France and the UK and 27 to 35 percent in Spain and Italy, but is now developing fast. There
are clear signs of appetite from German consumers for payTV, with Sky-D, the cable operators and HD Plus all reporting strong demand for HD services."

In summary, the prospects for all three 'Sky' businesses are good. However, the $64,000 question is what the all-important UK regulator might now do. Either way it will be a challenge for Murdoch. The regulator will certainly examine this new proposed merger. This will inevitably tie up the proposal for some time, and might scare investors off. It is also going to be interesting to see what response there is from the 'independent' BSkyB investors who are reportedly behind the scheme.
About the author
Senior Contributor Chris Forrester is a well-known broadcasting journalist and industry consultant. He reports on all aspects of broadcasting with special emphasis on content, the business of television and emerging applications. He founded Rapid TV News and has edited Interspace and its successor Inside Satellite TV since 1996. He also files for Advanced-Television.com. In November 1998 he was appointed an Associate (professor) of the prestigious Adham Center for Television Journalism, part of the American University in Cairo (AUC), in recognition of his extensive coverage of the Arab media market.