The usual clutch of end-of-year and quarterly financials plus fresh news at the end of February can give some guidance that — as the song goes ˆ— things can only get better!
---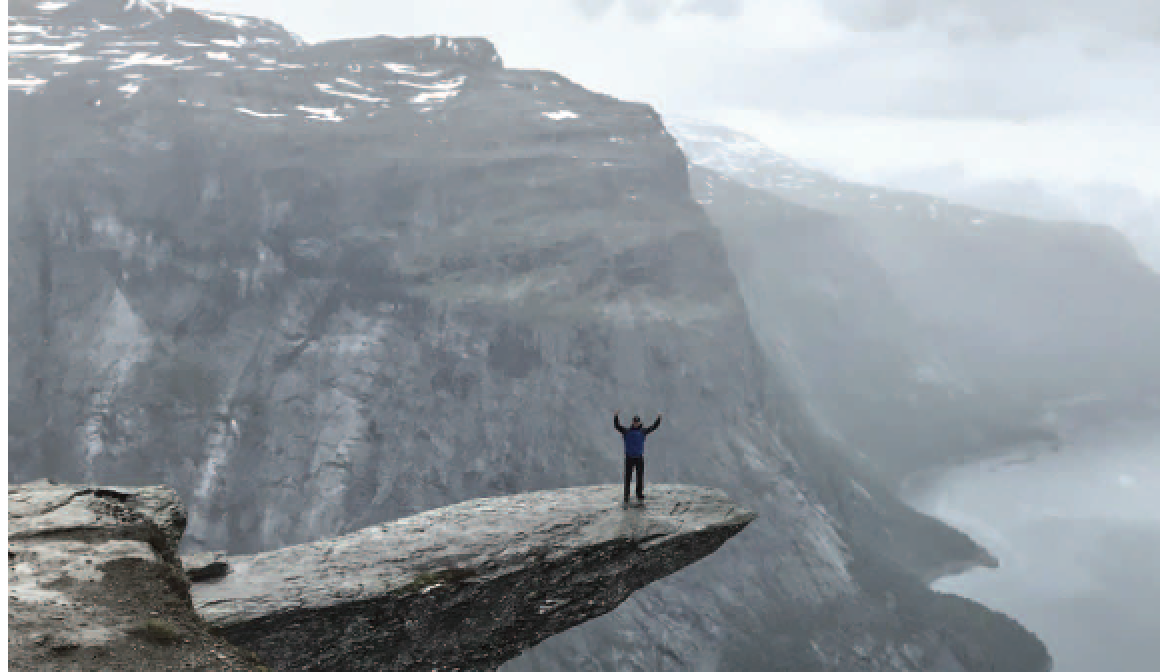 ---
The major players all reported pictures that were much the same, saying that Video revenues were — at best — flat, as were broadband. The COVID challenges were manifest everywhere with expected satellites delayed due to production problems. However, the consensus from the market was that, as 2021 rolled on, these problems would be solved.


Steve Collar
There was other good news, especially for the four key players in the FCC's recent spectacular C-band auction for 5G implementation. Indeed, SES's CEO Steve Collar was specific in his comments to analysts on February 25, saying that with Canada and Brazil also committed to auctions for C-band, "and two or three other markets" the opportunities for further cash "looked promising." Of course, he was not talking FCC-size payments, but every dollar counts! Collar also said that with the FCC's release of 5G spectrum winners, there were now opportunities for further dialogue with the winners for early access to cleared 5G spectrum.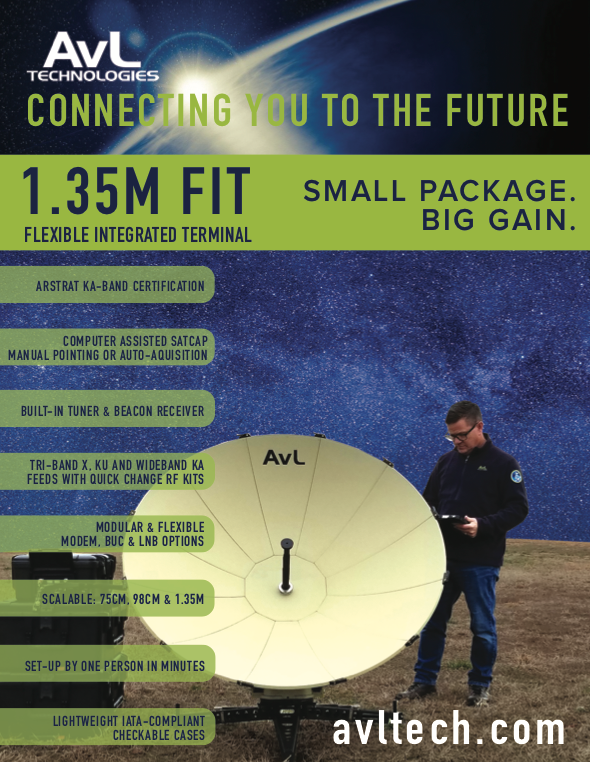 The first of the FCC compensations is now less that 9 months away (on December 1, 2021). That cash would be used to "strengthen the company's balance sheet." The larger Phase II payments ($2.99 billion) would become due on December 1, 2023, and is to be used for a "mix between return to shareholders, strong balance sheet and any disciplined value-accretive investment," according to Collar.
Much the same applies to Intelsat, but first, a $1.8 billion legal battle between SES and Intelsat has to be settled. SES is alleging that Intelsat used "unfair practices" during the C-band process. The current schedule calls for a hearing before the court on June 28. Intelsat is asking that this claim by SES be rejected by the court.
SES reported that its "unparalleled reach" continued to expand. In 2016, it reached some 325 million homes (more than 1 billion people) and was delivering about 7,741 channels. By Q3/2020, the SES channel count had expanded to 8,157, becoming the Number 1 supplier of TV channels in the industry.
Drilling down into that picture, SES said that the company was carrying about 3,000 HD and UHD channels (out of that 8,157 total) and the prospects for Ultra-HD were growing. SES quoted Dataxis forecasts for UHD expansion in Europe and North America that suggest UHD channels would be about 60 percent of the overall total by 2024 and that Standard Definition (SD) transmissions would vanish.
Despite the migration to HD — and the prospects for UHD — it is a fact of life that cideo, for all of the operators, is now a mature and, most might say, declining business.
However, SES wrapped plenty of essential contracts in the few days ahead of the results,which helped to drive up the operator's backlog .Collar explained, "We secured more than 1.3 billion euros in customer agreements in the year including an important long-term commitment with Canal+ covering multiple orbital positions; contract extensions with public and commercial broadcasters across our prime video neighborhoods; new MEO-GEO-based solutions for the US Government; new Telco and MNO connectivity solutions in Latin America and Asia; and, in return for supporting customers whose businesses are especially affected by COVID-19, secured additional backlog in Cruise and Aero. Our recently announced renewal and extension with Sky means that, to date, we have added more than 440 million euros in contract backlog at our core video neighborhoods since the end of Q3 2020. 2020 was a year like no other for our employees and customers alike. We moved swiftly and successfully into a remote office environment, protecting customer and satellite operations in the process."
That's all well and good, but the bottom line for SES was a near-halving of profits and the company was not helped by revenues from video —the company's long-standing 'cash cow' of revenues — plummeting by -8 percent y-o-y. Specific results highlights include:
• Video revenue falls -8 percent (y-o-y) to 1,108 million euros
• Networks revenue rises +5.3 percent y-o-y to 767 million euros
• Networks revenues up 27 percent since 2017
• Group revenue falls -3 percent to 1.876 million euros
• Over 80 percent of 2021 group revenue outlook of 1,760-1,820 million euros already under contract.
• As far as the current 2021 financial year is concerned, SES issued its guidance saying that overall revenue is expected to be in the range of 1.760 to 1.820 million euros.
EUTELSAT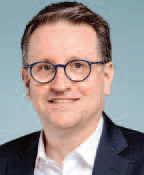 Rodolphe Belmer
Eutelsat's numbers resulted in a near-spectacular market trading day on February 12 when the firm's share price rocketed more than 6 percent to end the day at 10.31 euros. The rise reflected a sense of buoyancy from CEO Rodolphe Belmer despite his alerting the market that its much-needed super-satellite Konnect VHTS would be around one year late coming into use.
The Konnect VHTS is being built now, but COVID has slowed down production. The broadband-focussed craft will have 230 Ka-band spot beams and had been expected to launch this yea — however, the launch has been delayed until 2022 and will enter service in "early 2023."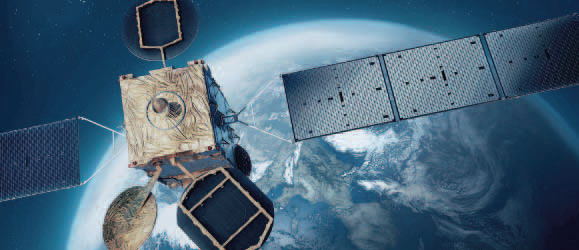 Artistic rendition of the Eutelsat Konnect VHTS satellite.
Konnect VHTS is not the only craft to be delayed by COVID production challenges. Eutelsat's Quantum craft is now expected to launch in Q2/2021, pushed back from Q1/2021. Eutelsat's Hotbird 13G is now expected to launch in H1/2022, pushed back from H2/2021.
The market did not seem too alarmed by the bad news and, instead, listened to a presentation that suggested the period of austerity was over, that Eutelsat was "resilient" to COVID and that the company could look forward to more reliable revenues with effect from July 1 of this year with the start of the firm's new financial year.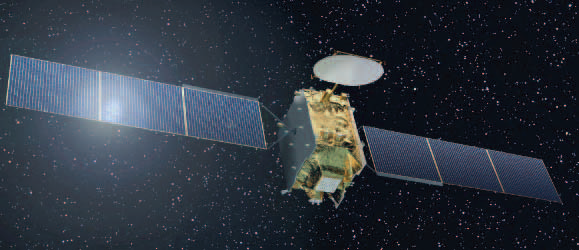 Artistic rendition of the Eutelsat Quantum satellite.
"The next few years will be far better, than the previous ones. And it should mark a turnaround in the profile of revenues of our company, in the next two-three years on the back of the expansion of the company, the accelerated expansion in the Connectivity segment," Belmer told analysts. "We can already say we estimate that the next fiscal year will be better, substantially better than this fiscal year."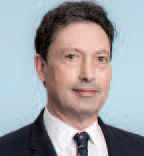 Michel Azibert
Eutelsat said that its Occasional Use (OU) market had largely recovered. "Professional Video remained in decline on a year-on-year basis, although occasional use, which was initially strongly impacted by the COVID-related lockdown has continued its recovery in the past few months, following the reinstatement of live sports events," added Eutelsat CCO Michel Azibert.
"In Broadcast, activity remained dynamic in Sub-Saharan Africa, with the expansion of our contract with MultiChoice, one of our on-core African customers, which committed to additional capacity on a multi-year basis. And with the extension of our multi-transponder contract with ZAP TV another on-core customer at 36° East and the leading pay-TV provider in Portuguese-speaking countries," Belmer said.

Artistic rendition of the Eutelsat HotBird 13F &
13G satellites
Meanwhile, Eutelsat still has its 'basic' Konnect Bigblu/broadband service up and running and doing business. While the satellite carries only 65 spot beams, it is earning its keep from the likes of telcos Orange of France and TIM of Italy which have contracted for a combined 350 million euros of capacity over the next 12 years. Add in a contract from Thales Alenia for their government mobility business and that revenue commitment grows to around 450 million euros over the next 12 years — discussions with other "major European" distribution players are ongoing.
Belmer stated that, even by 2030, there will still be some 4 million homes in Europe and 5 million in Africa that will still be beyond terrestrial connectivity, and thus good for satellite-based broadband.
Azibert told analysts that Broadcast, at 62 percent of group total, recorded revenues of 379 million euros, down 1.8 percent versus last year. "This reflected predominantly the impact from 1st July of the renegotiation of contract terms with Greece's Forthnet which represented a headwind of almost 5 millioneuros for the half year."
Broadcast continues to face a broad slowdown in the pace of new business against the current operating backdrop, notably in Europe, which will be reflected in the second half. "Channel count was down 4 percent year-on-year to circa 6,600 units, reflecting a lower line-up at five degrees west following the technical issues on EUTELSAT 5 WEST B, which led to a reduction in certain services, an anticipated reduction in the Sky Italia line-up reflected in the contract renewal with lower volumes compensated by higher prices; technical factors mainly the end of temporary dual illumination and contribution channels, the natural erosion of the business of distributors in Europe, which is not this year offset by new business, and fewer C-band channels following the reallocation of frequencies in the US.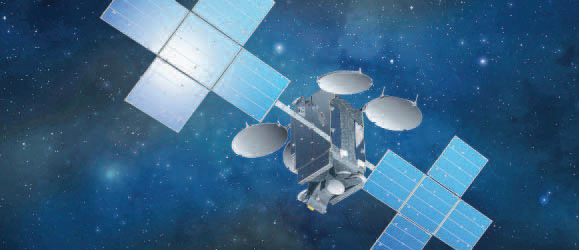 Artistic rendition of the Eutelsat 7C satellite.
"The number of HD channels continue to progress, reaching a penetration rate of 27 percent, four points higher than a year ago. All major orbital positions contributed to this progression. At the same time, the number of MPEG-4 channels was up 1 percent and penetration of MPEG-4 at 72 percent continues to substantially exceed HD," said Azibert.
Data and Professional Video 13 percent of group total saw revenues of 81 million euros, down 4.5 percent. Government Services 13 percent of group total saw revenues of 77 million euros, up 2.5 percent. Fixed Broadband 7 percent of revenues stood at 42 million euros, a progression of 2.3 percent. Mobility 5 percent of revenues saw revenues of 34 million euros, down by 13.9 percent.
The backlog stood at 4.4 billion euros as of December 31, 2020, versus 4.3 billion euros a year earlier and 4.1 billion euros at the end of June 2020. This includes the capacity commitments secured with TIM on EUTELSAT KONNECT and KONNECT VHTS, but not yet the additional EGNOS payload. The backlog was equivalent to 3.4 x 2019/2020 revenues, with Broadcast representing 67 percent.
The number of operational transponders at the end of the year 2020 stood at 1,380, down by 7 units at the end of June. This reflected on the one hand lower operational capacity at 5 West following the transfer of services from EUTELSAT 5 West A to EUTELSAT 5 West B in January 2020; and incremental capacity delivered by EUTELSAT 7C in January of 2020.
Belmer stressed to analysts that GEO-consumer terminals were a bargain compared to those being deployed by the likes of Elon Musk's Starlink LEO system. "According to our internal views and to our engineers, some progress is being made on the front of LEO terminal cost currently. We envisage that those terminals will cost probably in between $500 per unit and $1,000 per unit in the midterm. Well, the price per unit is a bit higher at the time being but it will decrease with the volumes of production in the next few years to land somewhere in that range that I've just quoted.
"Most probably, LEO will have to target the high-end markets because of the cost of the terminals. They have to practice prices – monthly prices, monthly fees, which are higher. And they will target the high end of the market. And GEO players, like us, will address with more affordable solutions the rural markets. That's the way we see it. And we don't envisage -- given the size of the market, we don't envisage any head-to-head frontal competition between LEO and GEO."
Belmer said that GEO terminals were costing around 200 euros and were significantly less expensive than LEO rivals.
Sami Kassab, media analyst at Exane/BNPP, praised Eutelsat's performance (and raised the operator's Target Share Price by 1 euro to 11 euros. But he also posed a series of questions that he wanted Eutelsat to answer.
• If Eutelsat takes back business from Nilesat, Kassab asked whether Eutelsat would return to revenue growth?
• Management currently expects new business sales (i.e., the number of Free-to-Air TV channels launching on its satellites) to return to normal post-Covid. What is the risk that new FTA TV channel launches will remain structurally lower than in the past as video consumption habits change?
• How keen is management to balance a low risk/low return wholesale approach vs. a high return/high risk retail approach? What share of retail subscribers are they targeting for 2025? How many retail subscribers do you have in Africa? How many do you target by end-FY21?
• What is the risk that the US DoD gradually shifts more of its procurement budget to LEO constellations?
• What are the opportunities, risks and challenges in the EU LEO constellation project? As a reminder the EU is currently exploring a project whereby it would fund a 5 to 6 billion euros constellation project to compete against the US and China. Satellite operators like Eutelsat and SES could be chosen to operate that constellation.
• Intelsat has acquired Gogo Commercial Aviation assets, Viasat has acquired RigNet. Starlink is vertically integrated. Given the industry trend towards vertical integration, do you believe that Eutelsat needs to buy Speedcast or Global Eagle?
We wait for Eutelsat to answer the analyst's questions!
INTELSAT
The big news from Intelsat was its bankruptcy exit plan issued on February 11. Intelsat says it has received backing from some of its creditors — holding some $3.8 billion of the company's debt — to reduce its overall debt by some 53 percent from around $15 billion to $7 billion.
As at September 30 last year, the company owed $14.4 billion to its creditors. Intelsat has filed its 69-page Plan of Reorganization with the US Bankruptcy Court. The company said, "Intelsat looks forward to continuing to engage with all stakeholders to gain additional support for its Plan across the capital structure."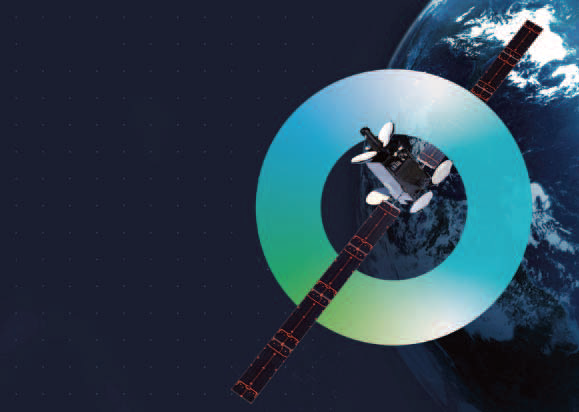 Intelsat had requested a formal Court hearing on March 17 to request approval for their scheme.
However, there's a sting in the tail with Intelsat also warning that if its plan is not accepted and it is forced into a full Chapter 7 liquidation, then the consequences — it says — could be dire. Chapter 7 would see bankruptcy trustees selling of the company's assets.
IntelsatOnward, a new web-site for the business, explains the plan in detail.
Intelsat said, "This is a positive development — and transformational moment — in the history of Intelsat, as we are using our financial restructuring process as a mechanism for investment and growth. Some companies embark upon a restructuring process unclear about a chosen path or an end goal. That is not the case here. Our financial restructuring is an opportunity to enhance our liquidity and emerge with a strengthened balance sheet to complement our strong operating model and future growth plans."
However, the company explains that some aspects of the business are not included in the restructuring. These include Intelsat General (IGC), which serves the company's US commercial, government and
Allied military customers and is not part of the Chapter 11 proceedings.
Intelsat stresses it will continue it work on clearing C-band frequencies and launching new satellites for coverage over the US. Intelsat is due to receive $4.87 billion in FCC-approved 'incentive' payments from the 5G auction.
As to its current financial health, the company noted, "Intelsat has secured $1 billion of new financing. This financing — coupled with significant cash on hand and positive cash flow generated by the business — will provide ample liquidity during the process to support ongoing operations, fund the substantial upfront clearing costs, and allow the Company to continue investing in the innovations and services that its customers need today and in the future."
The alternate threat of a Chapter 7 bankruptcy sell off would see —said Intelsat — a series of much reduced valuations. They include:
• Gogo, which Intelsat paid $400 million last year, being closed
• Intelsat's property assets — including Teleports — fetching between $106 to $134 million
• Intelsat's orbiting assets being sold for just $1.95 to $2.2 billion
As mentioned, still outstanding is the SES legal action against Intelsat where SES is claiming $1.8 billion for what they allege is unfair practice during the C-Band Alliance processes. This legal claim is also before the same bankruptcy court handing Intelsat's restructuring. The current schedule calls for a hearing before the court on June 28. Intelsat is asking for this claim to be rejected.
As to Intelsat's forward financial revenue projections, the company says that next year's anticipated revenues of an overall $1.999 billion would grow to $2.091 billion in 2023, to $2.2 billion in 2024 and building to $2.23 billion during 2026.
If the plan wins Court approval, then Intelsat expects to emerge from Chapter 11 later in 2021.
TELESAT
Canada's favorite satellite operator, Telesat, has — at long last — committed to their own mega-constellation of LEO satellites. Telesat needed to put its own financial affairs in order first as well as review potential suppliers.
Thales Alenia Space gets the prime contract for the LEO fleet which is called Lightspeed. The fleet would comprise 298 satellites with services starting in 2023. The first satellite would launch in "roughly" 2022 and serve the higher Canadian latitudes with more comprehensive connectivity beginning during 2023.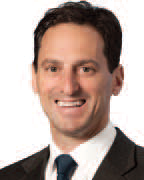 Dan Goldberg
Dan Goldberg, President and CEO of the company, told journalists that the contract was worth about $3 billion, although the entire commitment was worth nearer $5 billion and was "far and away" the biggest contract Telesat had ever announced.
Some of the funding comes from the Canadian government (C$600 million) with other borrowings from Bpi France and Canada's Export Development (EDC). Telesat is also in line to receive some of the US FCC's 'incentive' payments for clearing C-band frequencies over the US. Telesat will also receive compensation from the Canadian government for its 5G/C-band spectrum clearings.
Specifically, Lightspeed has been optimized to serve the fast-growing broadband connectivity requirements of fixed and mobile network operators, aeronautical and maritime users, enterprise customers and governments. Operating under Telesat's global Ka-band priority spectrum rights, the first Lightspeed satellites are expected to be launched in approximately two years, with customer beta testing beginning shortly thereafter and commercial services commencing in the second half of 2023.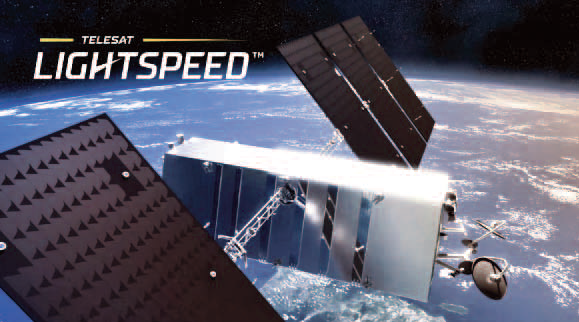 "Demand for broadband connectivity was surging globally, and this Telesat investment would bring its network closer to its customers," said Goldberg.
However, reaching domestic consumers directly was not Telesat's strategy but would work with telcos and other business-to-business wholesale customers who, in turn, would supply customers directly.
"I am not troubled by the likes of OneWeb — our approach is to deliver faster connectivity," said Goldberg, "and we'll have greater links between our GEO fleet. We will be timely to market. Canada will be a significant market for us, but a significant minority helped by the Canadian government's support for bridging the digital divide."
Lightspeed will employ 4 laser links per craft and between the orbiting fleet for secure inter-satellite communications as well as to reduce the number of ground-based gateways.
"This is an ambitious program but our intention is to provide highly competitive services to clients, especially to communities in terms of costs and make the service much more affordable. Back-haul, aero and maritime are key targets, as well as the wider audiences." Goldberg said he was confident that antennas at affordable prices would be available in all of the key verticals.
Goldberg added that Thales expected to turn out at least one, 700 kgs satellite per week from their existing French facility, but there would be expansion in Europe and a facility in Canada to help with output.
Jeff Bezos' Blue Origin will provide at least "some" of the launch capacity for the new fleet.
Telesat said that these Lightspeed craft will carry sophisticated phased-array antennas on each satellite that will be combined with advanced beam hopping technology to create approximately 135,000 beams that can dynamically focus multiple Gb/s of capacity — an order of magnitude higher than any other system — into demand hot spots such as remote communities, large airports or major sea-ports.
As to the technical specification for the fleet, it will have a total combined capacity of 15 Tb/s with up to 7.5 Gb/s per single terminal and 20 Mb/s to a single hot spot, such as an airport or cruise ship. Design life is for a minimum of 10 years, with 12 years for an individual mission (orbit raising, orbit and end-of-life de-orbiting).
Lightspeed will have 78 satellites in 6 planes (13 per plane) at 1015 kms altitude on their polar orbits and inclined orbiting craft will absorb 220 satellites in 20 planes, 11 satellites per plane, at 1325 kms altitude.
Telesat said the fleet would have full mesh inter-satellite optical links. All of the satellites have digitally processed payloads, with all-digital antennas employing the most advanced beam-hopping technology where we can hop beams in micro-seconds, fully integrated with a very capable and global ground network — all managed and optimized by an advanced software platform that will manage all the traffic and the performance of the network.
Nevertheless, there are questions — not the least regardingh the Telesat relationship with Thales Alenia and the key is how the project will be financed. Telesat says it has earmarked $332 million for Lightspeed and this sum is outside the firm's debt and covenants. Telesat expects to receive $344 million for the FCC's 5G/C-band incentive payment and — as mentioned above —- is in line for another C-band compensation sum from Canada's regulator, once the Canadian auction gets going.
Goldberg also suggested that support will be forthcoming from both the French and Canadian export-credit agencies.
There are also technical questions outstanding, such as the ITU's license to operate these LEO craft. The ITU has only officially authorized 120 craft. It is not likely to be a major problem to increase that number, but it is yet another hurdle to be managed.
Telesat has filed a request to modify its permissions, initially to the 298 constellation now envisioned, but also to an extra 1,373 (and which would take the Telesat total to 1,671 satellites).
The "Bottom Line" from NSR
Set against these multiple challenges for the world's 'Big Four' (Intelsat, SES, Eutelsat and Telesat) there's good news from Northern Sky Research's (NSR) annual VSAT and Broadband Satellite Markets study that suggests VSA/broadband is a fast-growing segment of the market and that over the next decade, it will be worth a cumulative $217 billion.
The study covers the global installed base of sites and subscribers divided into 5 regions. NSR says it provides an honest assessment which will help create an opportunity roadmap for future strategic decisions.
By any measure this is positive news. A growth in consumer broadband, recovery of the Cruise business and — hopefully — a return to airline flying patterns and the demands from aircraft passengers and in-flight activity will help resurrect revenues for the industry.
Not touched upon in this missive are the likes of SpaceX or Jeff Bezos, or EchoStar/Hughes, or Viasat or DirecTV/TPG — these are for another day!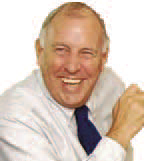 Senior Columnist Chris Forrester is a well-known broadcasting journalist and industry consultant. He reports on all aspects of broadcasting with special emphasis on content, the business of television and emerging applications. He founded Rapid TV News and has edited Interspace and its successor Inside Satellite TV since 1996. He also files for Advanced-Television.com. In November of 1998, Chris was appointed an Associate (professor) of the prestigious Adham Center for Television Journalism, part of the American University in Cairo (AUC), in recognition of his extensive coverage of the Arab media market. Chris is a Senior Contributor / Columnist for SatNews Publishers.
Opening photo by Andrew H on Unsplash.