NASA—Suborbital Flights Services Proposals, Please
NASA is seeking proposals from U.S. commercial suborbital reusable launch vehicle providers to integrate and fly technology payloads for the space agency.
NASA uses companies for suborbital flights to encourage and facilitate the growth of this important aerospace market while also providing a means to advance a wide range of new launch vehicle and space technologies. The selected platforms may include suborbital reusable launch vehicles capable of flying to altitudes above 62 miles, as well as high-altitude balloons. The flights will expose the payloads to reduced gravity and near-space environments. Technology flights are expected to reduce risks associated with emerging technologies and procedures, and overall space operations in future missions, by demonstrating their applications in a relevant environment.
The announcement of opportunity can be viewed at http://go.usa.gov/ZZNW
* * * * * * * * *
JAXA + MHI—A New Flagship For Space Transportation
The Japan Aerospace Exploration Agency (JAXA) has selected Mitsubishi Heavy Industries, Ltd. (MHI) as the prime contractor who will be responsible for the launch and space transportation services for a newly "to be" developed flagship launch vehicle.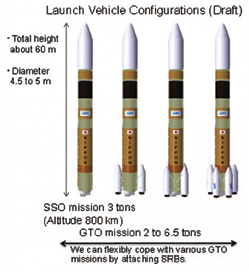 JAXA will start developing the new national flagship launch vehicle in cooperation with a group of private companies led by MHI.
The new flagship launch vehicle is aiming to enter the international satellite launch market on a full scale with high competitiveness, all the while being responsible for Japan's space transportation requirements after the 2020s by renovating the current flagship rockets, the H-IIA and H-IIB Launch Vehicles, and by improving usability through cost reduction of launches by half and other enhancements.
The main liquid-engine core rockets will be the same specifications for all launch vehicles in the new series so that manufacturing and operation can be more efficiently performed.
Up to six solid rocket boosters (depending on the needs) can be attached for a Geostationary Transfer Orbit (GTO) mission.
The development will start in early Japan Fiscal Year 2014 with a maiden launch targeted for JFY 2020.
– Launch vehicle development (structure, electronics/avionics, propulsion system, payload fairing)
– Engine development (for the first and second stages)
– Solid rocket booster development
– Launch pad and launch site ground facility development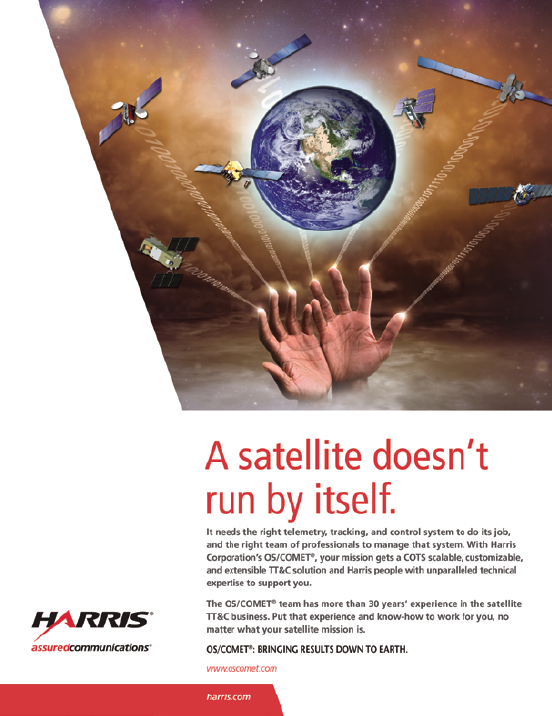 As use of space is now imperative in various areas, such as using satellite data for daily lives, JAXA said it is important to secure an independent space transportation capability without relying on other countries to launch a satellite.
Accordingly, the Japanese government also stipulates an autonomous space launch capacity as a basic space policy.
The current flagship launch vehicle, H-IIA, is based on the conventional design concept of its predecessor, H-II, thus the H-IIA launch system applied many of the facilities built for the H-II. In other words, they are aging, now more than 30 years old, since the H-II days—maintenance costs are increasing year on year.
In addition, no new launch vehicle development project has been conducted for about 15 years after the H-IIA development. This means the skilled engineers who were involved in the actual development are approaching retirement.
If this situation was left unattended, Japan will face difficulty in maintainign their own development and launch capability of launch vehicles in the future.
Although the flagship launch vehicle technology is highly regarded, JAXA said launch costs need to be lowered in order to procure commercial satellite launch demand from overseas as well as Japan's own government satellites..
JAXA will apply a more sophisticated high-performance liquid hydrogen rocket engine that has been our specialty field to the first and second-stage engines while cutting its costs and improving its reliability.
Then attached will be solid rocket boosters that are based on JAXA technology that has been proven through the development of the Epsilon Launch Vehicle and so on.
JAXA states they can cope with a wide variety of launch needs by varying the number of solid rocket boosters to be attached to the launch vehicle.
The basic structure of the new launch vehicle will be similar to that of the H-IIA, but will achieve two goals: Low cost and high reliability. Simultanesouly, cutting-edge technologies will be intoduced into every area of development.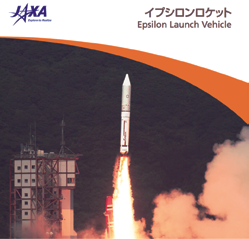 JAXA will be in charge of managing and integrating the overall development of the new flagship launch vehicle by capitalizing on their knowledge that has been acquired through past launch vehicle development experiences.and constructing the best seamless system of the launch vehicle, ground facility and key technologies indispensable to autonomy.
The private company (the prime contractor) will be responsible, from development and launch services of the new launch vehicle, to make it an internationally competitive rocket. JAXA will begin its development in cooperation with a group of private companies led by the prime contractor.
JAXA's infosite is located at http://www.jaxa.jp/
Mitsubishi Heavy Industries infosite is located at http://www.mhi-global.com/
* * * * * * * * *
Comtech Headline
Comtech EF Data Corp. recently announced that the company has reached a new milestone in satellite-based mobile backhaul.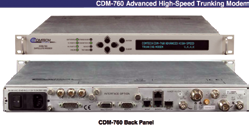 The company is working with Intelsat S.A. and is now enabling 2G, 2.5G, 3G and 4G/LTE services on over 1.5GHz of capacity into a single market in South America.
The first region to benefit from this capability, South America, has grown steadily for mobile backhaul supporting 2G and 2.5G and also for 3G and 4G services in densely populated urban areas.
Satellite is being used as the primary links in Mobile Network Operators' (MNOs') core backbones and for restoration services where fiber and cable are used as the core.
The combination of Intelsat's high availability and comprehensive satellite coverage into South America and Comtech EF Data's award-winning mobile backhaul solutions has enabled continual growth in the market.
Bob Hansen, Senior Vice President and Chief Commercial Officer for Comtech EF Data, said, "We are very excited to be a part of the continual growth of mobile services in South America. Our CDM-760 Advanced High-Speed Trunking Modem, CDM-625A Advanced Satellite Modem and CX-U Series products are purpose built for the mobile market.
"We continue to develop and integrate technologies such as DoubleTalk® Carrier-in-Carrier®, RAN and WAN optimization, PtP (Precision Time Protocol) and satellite capacity optimization into our products to enable our mobile customers to reach more users while lowering overall cost to deliver these services."
Intelsat and Comtech EF Data provide mobile backhaul solutions that deliver true value for Mobile Network Operators.
Leveraging Intelsat's weather-resistant C- and Ku-band frequencies, MNOs can provide robust, cost-effective availability for aggregation or last-mile access with minimal operational complexity.
Comtech EF Data equipment is powering satellite-based infrastructure for MNOs globally. Its award-winning and patented technologies provide unrivaled spectral efficiencies and optimization to enable operators to fully leverage satellite capacity.
The technologies serve as the framework to reduce OPEX and CAPEX, increase service quality and facilitate sustainable and profitable connectivity.
For further information, access http://www.comtechefdata.com/