As a growing, multi-national satellite services provider, well known name across the globe are the Spacecom and AMOS brands.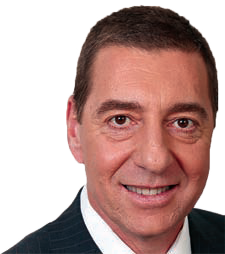 Spacecom's fleet provides satellite services to customers in North America, Europe (primarily Central and Eastern Europe), the Middle East, Africa and Asia. New technologies have been introduced into every satellite and the company ensures that customer service and fast response times are part of the services repertoire to ensure clients are placed first.
In North America, as in every other market, we pursue international opportunities. Whether in broadcast, broadband, data communications and telecom services, Spacecom is, above all, a reliable international satellite provider. We offer a wide range of communication and broadcast services for the telecom, broadband and broadcast markets, such as Direct-To-Home (DTH) and payTV operators, Internet service providers (ISPs), telecom operators, network integrators and government agencies.
During the past year, business was generated in all areas of the spectrum: broadcast, broadband, government and corporate. Telecom operators are using the AMOS fleet for data backhaul and innovations in the area of Internet broadband, whereas our traditional broadcast business is enabling clients to move to digital from analog technologies. Spacecom continues expansion of the AMOS brand and entry into new markets.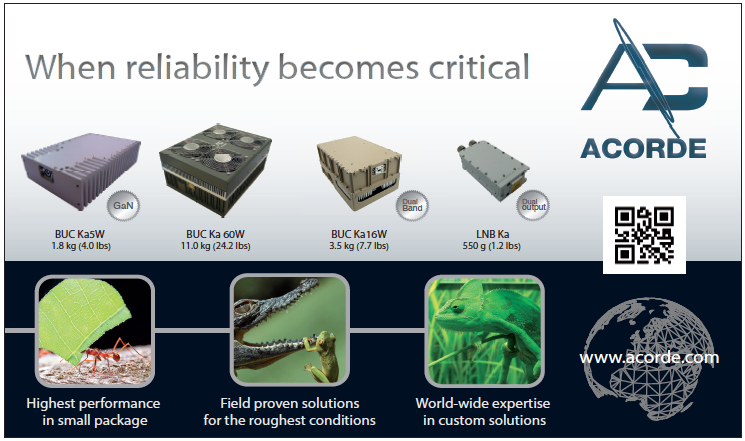 One of those markets is the oil & gas (O&G) industry. Multinational O&G companies have an increasingly huge part of the industry with installations, platforms, oil fields and refineries around the world. Our satellites at the 4 degrees West and 17 degrees East orbital locations can fulfill the international needs of these companies. For instance, our 4 degrees West 'hot spot' position, where we currently have two co-located satellites, AMOS-2 and AMOS-3, provides an Atlantic bridge to the U.S. East Coast as well as coverage extending to Europe and the Middle East. Here, we cover a large swath of the world with strong signals which can be advantageous for connecting U.S. headquarters to European offices to Middle East operations and oil fields. Spacecom's ability to reach the entire operational stream can be valuable to worldwide, intra-company communications.
Our 'bridge' position will be strengthened later in 2015 after the launch of AMOS-6. The new satellite at 4 degrees West will be larger than both of its partner satellites combined and will incorporate new technologies, such as High Throughput (HTS) Ka-band spot beams for improved broadband Internet access. AMOS-6 will expand our European coverage with a new Pan-European beam that reaches Western Europe. With the beams covering Europe and Africa, as well as Ka-band technologies for HTS, Spacecom will also be reaching the oil producing regions of Africa, including the off shore installations of West Africa.
Maritime is also an exciting market segment where Spacecom's satellites can provide solutions. For North American corporations needing to reach ships or installations off the coast of Africa or throughout the Mediterranean Sea basin, AMOS satellites offer top notch solutions, thanks to strong orbital positions at 4 degrees West and 17 degrees East.
Another key international market requires more security and discretion than usual. This is due to the nature of operational protections that various governmental agencies, such as the U.S. Department of Defense (DoD) and others demand. The exacting needs of various national agencies and government bodies present an exciting challenge for satellite operators. Transmission security is fundamental to these communications—especially true when two-way communications travel internationally over great distances and where unencrypted message interception could prove to be catastrophic.
With more than one satellite at the 4 degrees West position, Spacecom can supply full redundancy. With the capability to use more than one band type, different bands can be used to send communications to various regions requiring secure connectivity. This service and support is now possible, from the U.S. to Europe or to the Middle East, Asia and Africa.
Data communications between continents by corporations and telecom providers is yet another growing market. Here, the growth of mobile traffic and the prolific increase in mobile data are the driving business engines. From Wall Street to Main Street, from the hotel to the office, or from the trade floor of the Walter E. Washington Convention Center to HQs across the seas, the flow of data communications needs to be reliable, secure and quick.
With reliability and high speeds, satellites are the backbone of international data communications. Having ground partners, teleports and service providers working with Spacecom, the company is well positioned to supply all of these services. The North American markets are poised for more growth and Spacecom's teams are continuously developing products and services for these arenas and new business opportunities are constantly being generated.
The AMOS brand is well known as reliable and nimble when responding to any customers' needs. This service and support will continue in the future for North America as well as around the globe.
Further information: http://www.amos-spacecom.com/
---