Great Danes... Satellite Built Entirely By University Team With ESA Support
A special event has started for approximately 30 students from Aalborg University, in Denmark, as their satellite, AAUSAT5, was launched to the International Space Station (ISS).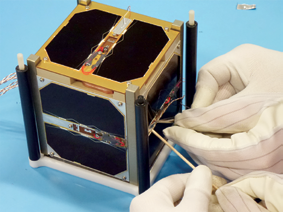 Later on, AAUSAT5 will be deployed into orbit around Earth, marking the first ESA student CubeSat mission ever launched from the ISS: the pilot project of ESA's 'Fly Your Satellite from the ISS education program.
AAUSAT5, a CubeSat satellite entirely built by a university team with ESA's support, will reach the ISS aboard the Japanese HTV-5 cargo vehicle, planned to lift off from the Tanegashima Space Center in Japan. The satellite will be accompanied by GomX-3, another ESA CubeSat, designed by Danish professionals.
There may be a possibility, to be confirmed at a later stage, that AAUSAT5 and GomX-3, both Danish satellites, are released to orbit in conjunction with the mission to the ISS of ESA astronaut Andreas Mogensen, the first Danish astronaut ever. Andreas will be on the station for 2 weeks, starting on September 2nd.
After deployment, AAUSAT5 will start its technical mission: test, in orbit, an improved version of an automated positioning system. This system is designed to track and identify ships transiting away from coastal areas and in remote areas, thereby creating potential for safer use of new shipping lanes.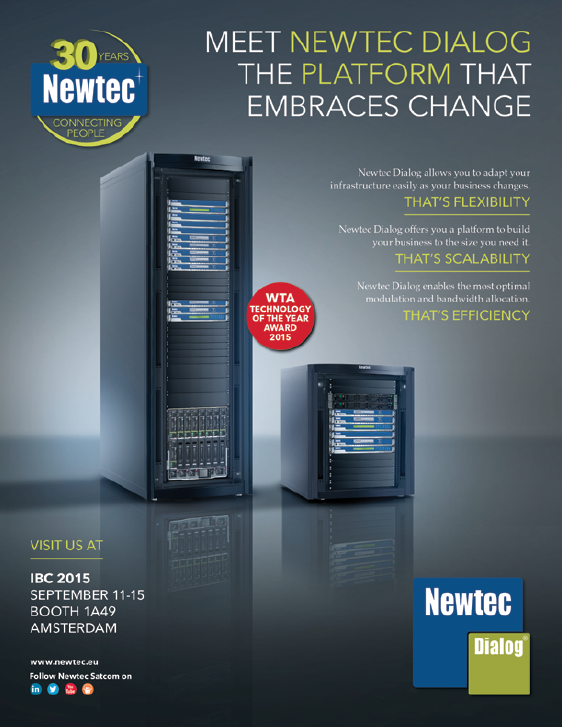 "It is by going through the whole process of setting objectives for a space mission, and then designing, building, testing, and operating a spacecraft that can achieve these objectives, that the students acquire an powerful experience in the space sector, while still completing their studies," said Piero Galeone, Head of the Tertiary Education Unit at ESA. "Our mentoring efforts are all aimed at helping the students become more competent and mature for the labor market when the time comes."
'Fly Your Satellite!', ESA's most thorough educational CubeSat initiative to date, is a program aimed at offering university student teams the opportunity to gain exemplary engineering and project management experience in designing, building, testing, launching, and operating a small satellite, a CubeSat indeed, from cradle to grave.
With AAUSAT5, the ESA Education Office is piloting the opportunity to use the International Space Station as a possible means, in addition to conventional rockets, to recurrently deploy student CubeSats into Low Earth Orbit (LEO); this would represent 'Fly Your Satellite from the ISS!', as an extension of the 'Fly Your Satellite!' program.
ESA is providing the AAUSAT5 team with the launch opportunity on board the HTV-5 launch vehicle and the deployment from the International Space Station free of charge, as well as technical and financial support for the pre-launch activities (for satellite integration and testing, and for the delivery to Houston, Texas, U.S., where the satellite has been integrated with the NanoRacks CubeSat Deployer (NRCSD).
---
A Connectivity Asset From HISPASAT For Ruta BBVA 2015
HISPASAT (www.hispasat.es/) and Bansat are providing satellite telecommunication services for the Ruta BBVA 2015 in areas without connectivity.
This year, the Ruta BBVA will have a Kiosco Vive Digital Móvil, operated by NEC and using HISPASAT's satellite capacity, in order to ensure connectivity. The Ruta BBVA is a journey that combines education in values, cultural exchange, training in social enterprise and adventure. Over the course of 29 editions, more than 9,000 young people from around the world have had the opportunity to travel and discover human, geographical, social and historical aspects of other cultures.
The Ruta BBVA 2015 is starting its journey across Colombia on its thirtieth edition. Two hundred students from the Americas, Spain and Portugal will have an amazing educational experience, in addition to experiencing social commitment, within a cultural and adventure exchange framework. As they travel across Colombia, the members of the expedition will visit cities such as Aracataca, Bucaramanga, Barichara, Curití, Villa de Leyva, Tunja or Boyacá, and they will discover sites such as Tayrona National Natural Park or Chicamocha Canyon. In many of these places, the connectivity for telecommunication services is very limited, and the Ruta BBVA needs to use a satellite connection in order to access the Internet and voice and data services.
The Spanish satellite and telecommunications operator, HISPASAT, has been the technological collaborator for the Ruta BBVA for the past 12 years, providing these services in the different Latin American countries where it has traveled. In this 2015 edition, the operator will provide the Ruta with Ku-band space capacity from its satellite Hispasat 1C to make available the necessary connectivity in rural and remote areas of the country.
The Colombian company Banta will provide and manage the technical equipment needed on the ground to connect with the satellite and ensure the service works correctly. In addition, this year the members of the expedition and journalists following the Ruta will have a Kiosco Vive Digital Móvil, thanks to the Colombia's Ministry of Information and Communication Technology and NEC de Colombia.
---
Inmarsat To Address Comms Inadequacies In Emerging Markets
A project that will revolutionize e-commerce and maternity services in remote communities across Nigeria and Kenya through the delivery of reliable, space-based Internet connectivity services, has completed its installation stage and is ready to be rolled out.

Titled Digital Frontiers (www.inmarsat.com/digital-frontiers/), the initiative forms part of the UK Space Agency's £32 million, two-year International Partnership Space Program, in which Inmarsat is a central partner, working alongside a group of international organizations that include Equity Bank Group and Mobile Alliance for Maternal Action (MAMA). Inmarsat was awarded funding for projects in key East and West African growth hubs, where for many, basic digital services such as a resilient data communication infrastructure or local mapping, are not available due to a blend of economic and geographic factors.
The initial projects, in Nigeria and Kenya, will see Inmarsat enable its most advanced L-band communications satellite, Alphasat, to deliver data connectivity solutions to these sub-Saharan communities. The rationale is to demonstrate how companies can provide social or economic benefit to areas that do not currently have communication capabilities as well as evolve business models which mean more of these projects can be sustained from a commercial perspective.
Working in partnership with the Equity Bank Group, Inmarsat has provided connectivity to enable financial services, welfare and other content access to more than 200 locations in Kenya. Each site has a BGAN Internet connectivity terminal which is pre-loaded with a range of educational materials and apps covering agriculture and business among other topics.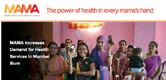 In Nigeria, Inmarsat is partnering with MAMA to deliver maternal and child health services to 50 remote, rural communities. Called The MAMA Connect Project, the onsite system is pre-loaded with a MAMA's evidence-based, culturally-sensitive, health information. The satellite network updates the content and provides real-time connectivity for pregnant and new mothers to interact online.
Inmarsat is also working alongside a range of partners to examine the business model affordability of providing connectivity to remote locations. The idea is to identify relevant cultural and social dynamics which can help foster and sustain future connectivity programs.
---
Rural Schools In South Africa + Italy Linked Together Via ESA + SES Techcom Services Program
Teachers and students from rural schools in South Africa and Italy are benefiting from an ESA-supported project that enriches education through SATCOMs.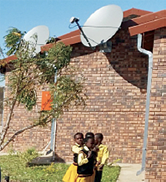 The Sway4edu2 system brings rural schools online via SATCOMS. The setup provides access to eLearning for teachers and students, media content and other online monitoring tools and information. It is funded by ESA's Advanced Research in Telecommunications Systems program and Openet Technologies. A launch event on 17 June 2015 connected Tricarico primary school in the Basilicata region of Italy with the Babati Primary School in the Mpumalanga region of South Africa.
Twelve schools with 6,500 students in the Mpumalanga region of South Africa and the 60-pupil Comprehensive School of Tricarico-Calciano in the Basilicata region of Italy faced similar disadvantages of having no Internet capability: few resources and limited access to information.
Sway4edu2, Satellite Way for Education, is improving this. ESA's Advanced Research in Telecommunications Systems program and Openet Technologies in partnership with Luxembourg's satellite broadband operator SES Techcom Services are working together to close the digital divide.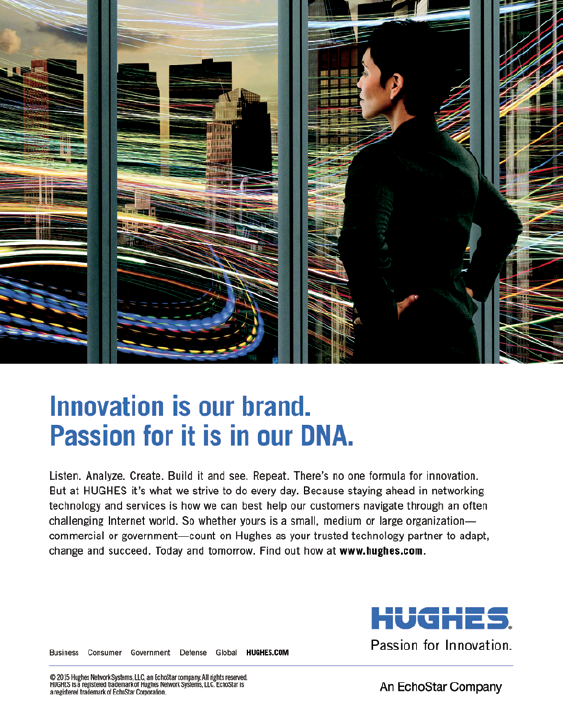 Each school was equipped with satellite terminals, solar panels and batteries where needed, laptops, tablets, a projector with screen, and loudspeakers. The setup provides Internet connectivity and access to eLearning for teachers and students, media content and other online monitoring tools and information.
Satellite terminals provide Internet connectivity, with solar panels and batteries where needed, laptops, tablets, a projector with screen, and loudspeakers as part of the Sway4edu2 installation funded by ESA's Advanced Research in Telecommunications Systems program and Openet Technologies. The setup brings rural schools online.
The Singita Community Development foundation in South Africa is supervising the installation of the equipment, the provision of raw material for the online courses, and in collaboration with the Department of Education, the mentoring and training of 200 teachers in the effective use of the system.
---
Serious Contracts Signed By ESA + Airbus Safran
The European Space Agency (ESA) and Airbus Safran Launchers have signed a 2.4 billion euros contract covering the development of the Ariane 6 launcher in its two versions, Ariane 62 and 64.

This contract includes, notably, a firm commitment of some 680 million euros for initial development activities (phases A & B) up to the Preliminary Design Review scheduled for mid-2016.
Beyond the contract signed today the total amount for the development of the launcher will be approximately €3 billion, including boosters to be shared by Ariane and Vega, as well as 400 million euros of industrial investment.
"The contract, signed within a matter of months of the historic decision taken by representatives of the ESA member states during the Ministerial Conference on December 2, 2014 in Luxembourg to build a latest generation European launcher, will see industry taking on the leading role in its design and marketing," said Alain Charmeau, CEO of Airbus Safran Launchers.
"Both our and our European industrial partners' commitment is a sign of our determination to provide our customers, whether they be institutional or commercial, with a launcher that is as reliable as ever while being increasingly competitive and adapted to the rapidly evolving space market.
"I would once again like to thank the European Space Agency and the national agencies, in particular the CNES, the DLR and ASI, for their support and trust."
The Airbus Safran Launchers teams will now finalize the design of the two versions of the Ariane 6 launcher and the accompanying industrialization process as part of a new industrial structure established within Europe to improve efficiency.
Image is an artistic rendition of the Ariane 6 configuration using four boosters (A64).
---
Canadian Government To Receive Free Access To TerraSAR-X + TanDEM-X Imagery
Airbus Defence and Space has signed an agreement with the Canada Centre for Mapping and Earth Observation (CCMEO) providing Canadian governmental and institutional data users free access to TerraSAR-X and TanDEM-X satellite imagery for pre-operational use.
A delegation from the Northwest Territories (NWT) of Canada led by the Honorable Robert R. McLeod, Premier of NWT, along with senior officials from the Government of Canada recently visited Airbus Defence and Space in Ottobrunn, Germany. On this occasion, the long-lasting relation between Airbus Defence and Space and the Government of Canada was reinforced by the signature of this agreement.
The main goal of the agreement is to support current efforts of Canadian agencies working on the development of operational monitoring concepts that exploit the benefits of using Canada's C-Band radar mission together with the German X-Band satellites for maritime surveillance, disaster management and environmental monitoring. Additionally the free data provision will support study purposes and capacity building through professional training and education.
The TerraSAR-X and TanDEM-X radar satellite missions were established in 2007 and 2010 respectively as a Public-Private Partnership between the German Space Agency (DLR) and the Geo-Intelligence Program Line of Airbus Defence and Space. Since the launch, the missions benefited from Canada's Inuvik Satellite Station Facility (ISSF), which, thanks to its location above the Arctic Circle, provides access to most of the satellite's orbits in a timely manner.
The new Mackenzie-Valley-Fiber-Link currently under development for Inuvik will be providing further shortened access time to data as well as Near-Real-Time monitoring for large parts of Northern Canada in support of maritime surveillance and natural disaster monitoring.
---
RUAG Space + United Launch Alliance Strengthen Their Composites Biz
United Launch Alliance (ULA) and RUAG intend to further strengthen their cooperation.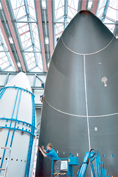 To this end, the two companies announced a new strategic partnership in which RUAG will establish a U.S. composites production capability located directly within ULA's Decatur factory.
RUAG already delivers carbon fiber structures for ULA's Atlas launchers—the payload fairing for the larger Atlas V-500 launcher as well as the interstage adapter for the smaller Atlas V-400.
RUAG currently produces these structures in Switzerland at its Zurich and Emmen locations. Starting in 2018, the structures are to be produced in Decatur, where RUAG will also manufacture other carbon fiber structures for the new Vulcan launcher.
RUAG will continue to manufacture the payload fairings for the European Ariane and Vega rockets in Switzerland.
United Launch Alliance (ULA) is a joint venture between Lockheed Martin and Boeing. ULA builds the Atlas and Delta launch vehicles, which have already been used for some 1,300 satellite missions. Customers include NASA and the U.S. Air Force, the U.S. Department of Defense and the U.S. National Reconnaissance Office.
"ULA and RUAG have been working together successfully in the Atlas program for more than a decade. Now we can build on this collaboration with the new Vulcan launcher and the new production site in the U.S.," said Peter Guggenbach, CEO of RUAG Space.
Tory Bruno, ULA's president and CEO, said, "As ULA looks to the future, we will transform the future of space launch by making space more affordable and accessible, while continuing to deliver on ULA's unparalleled reliability and precision."
---